No one can fight the fact that Indy Lights has been a brilliant feeder series for IndyCar, providing many of its current grid and past and future champions.
However, in its recent history, there's been one lingering criticism that has threatened its credibility, and that's the size of its grid.
Despite the fact that champions on the Road to Indy are given the budget to progress to the next level – something Formula 1 feeder series drivers could only dream of – Lights has still struggled to attract double-figures for full season entries.
Even so, up front it's produced outstanding title fights between drivers who have gone on to impress IndyCar teams and even people further afield.
As a small example, its 2018 champion Pato O'Ward will test a McLaren F1 car in December while his year-long rival Colton Herta has long since been touted as the answer to F1's 'we've got no American drivers' conundrum. But only seven drivers did the full season that year.
"I believe Indy Lights is the foundation for our series," says Michael Andretti, the IndyCar team owner who also fielded O'Ward and Herta that year as part of his Indy Lights set-up. He was speaking after installing Indy Lights graduate Devlin DeFrancesco in an IndyCar seat for 2022.
"You look at the talent that comes out of it every year. 90% of our drivers have come through that. That's where our future stars are. That's where the future is of our sport.
"For me, it was very important that we keep it alive in any way we could.
"There was times when we only had like eight or nine cars, but I'll tell you out of eight or nine cars, five or six of them were very, very tough drivers, and even though it didn't look like it was a big, great series, it really was because it still trained the guys that were running at the front.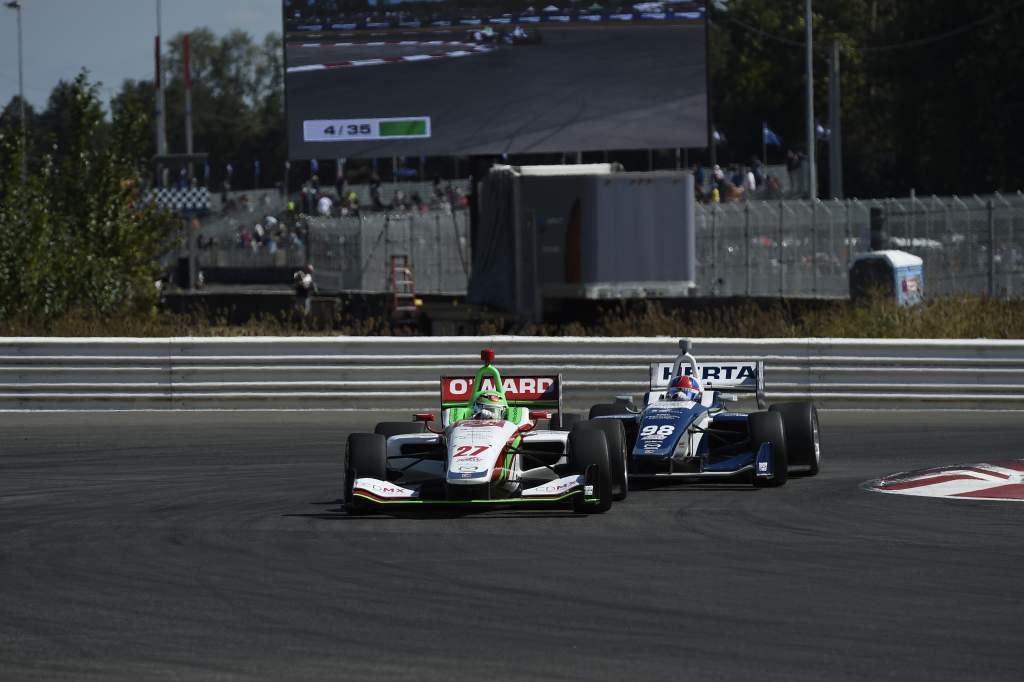 "I don't care if you have 20 cars out there, you're still going to have those same five guys fighting it out in the front anyway. I think the series has been a big, big part of the success of IndyCar.
"Just look at the talent that came out of it. All these young kids, they're already stars, and it's because of Indy Lights.
"Had we not had that training ground, we might not have that talent in this series."
Perhaps its low grid numbers in the past have been a chicken and egg situation. Certainly in recent years you wouldn't want to race for a Lights team that isn't Andretti, which may have put off drivers coming from other series to have a go and take it on. The resource – financial and human – it boasts in that set-up would be good enough for a small IndyCar team by itself.
In 2021 the HMD team showed that given the correct human resource Andretti can be challenged, but perhaps more top-level teams is what it's going to take for Indy Lights to keep those juniors who are considering moving abroad.
Or, in the opposite scenario, attracting those who are abroad toiling away and spending millions in F3 and F2 only to make a move to America anyway. We've seen this with Enzo Fittipaldi and more recently Matteo Nannini, who looks set to race in Indy Lights after two seasons in FIA F3.
For 2022, Roger Penske and his organisation have taken over the promotion of Indy Lights from Andersen Promotions, which ran the series owned by IndyCar previously.
Now Penske owns and promotes IndyCar and Indy Lights, there's hope that the long-harboured ambition that more IndyCar teams take part in Indy Lights in a bid to raise the level comes to fruition. Andersen certainly tried hard to do it, but you feel Penske has a bigger chance at success due to its position and gravitas.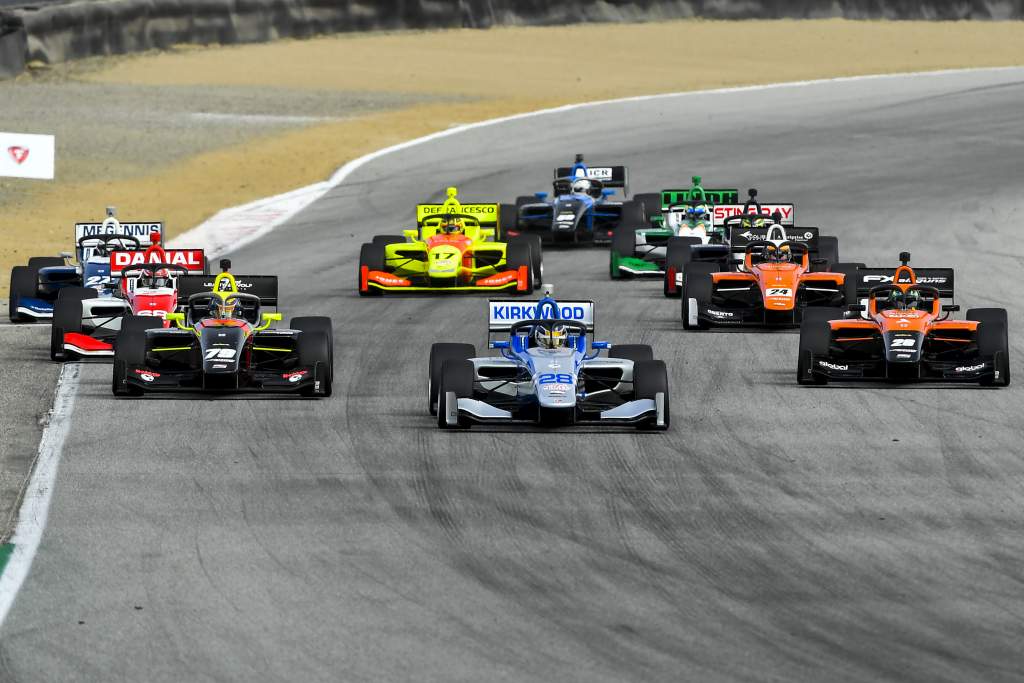 "I'm very disappointed in some of the bigger teams that they don't support it more," says Andretti.
"In fact, I always push for them to come up with rules to give incentives to the bigger teams to get into the series because I think that would only be good for the health of IndyCar in general if there were more of the big teams in Indy Lights.
"I'm disappointed that we don't have more support from the other team owners."
Asked if he'd spoken to Roger Penske about getting more IndyCar teams involved in Lights, Andretti added: "I didn't have any direct conversation with him about it, but I may.
"Unfortunately I would love to see him be one of the teams to do it. But I don't know, for some reason Roger never really looked at it to do it. I don't know why.
"He does Xfinity [NASCAR's second-tier series], and then he does Cup, so why don't you do that in IndyCar, as well?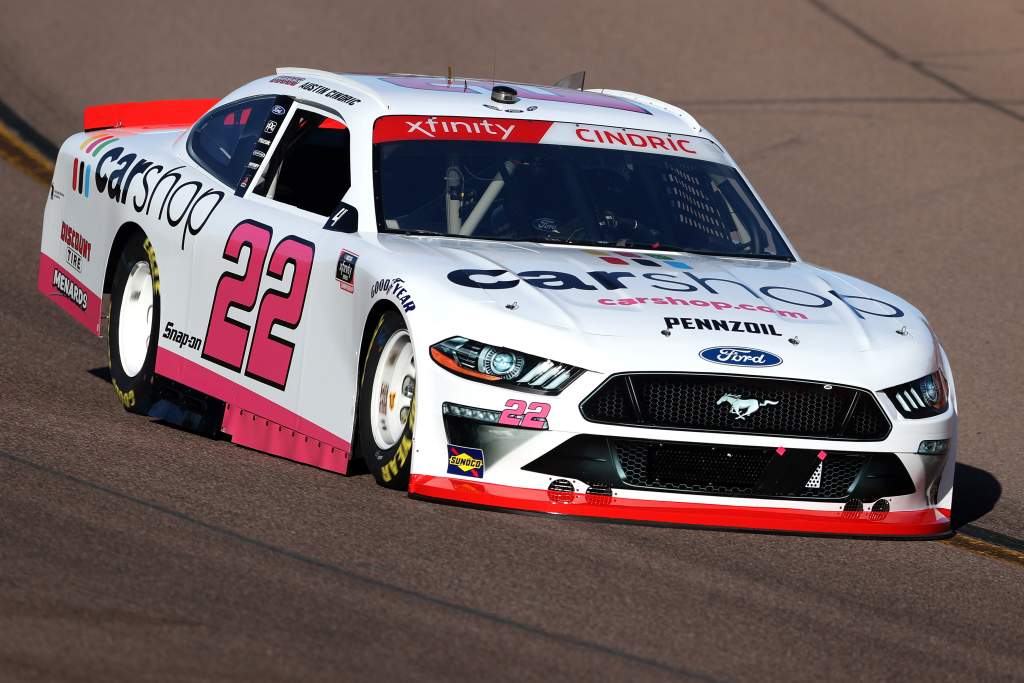 "I don't know what his reasons are. To me, I would love to see him do it because I'm sure if he did it then it would probably draw more of the other teams to do it."
I'm sure Andretti's point is correct, that if a Penske Indy Lights team joined, that would be great for the series and attracting more people in. But Indy Lights' own renaissance isn't totally reliant on that.
For a start, it's entries already appear to be booming for 2022, with Penske's stewardship being a huge reason for attracting some of these teams.
Exclusive Autosport and TJ Speed have joined the grid, and early estimates look like the field should be anywhere between 15 and 20 full-time cars for 2022. Only nine cars did the full season this year while 15 appeared in total.
There are also drivers who have been considering racing elsewhere in 2022 sticking to Indy Lights purely because of the anticipation and excitement surrounding what Penske and his organisation can do for the series.
Asked what he wants to see from Indy Lights moving forwards, Andretti added: "I want to see it be a major support of the IndyCar Series. I'd like to see us race at most of the races that the IndyCars do. I'm sure we probably won't be at all of them.
"I'd like to see a good five-year plan with it to try to control the costs.
"That's always a big thing, how do we control the costs, and I think that's something that Jay [Frye, IndyCar president] has been good at, and hopefully with him getting more involved, that might help for the future as well. Things like that.
"But I really believe that with this now being under the IndyCar umbrella again, it's going to draw a lot more people, a lot more drivers that are coming up through that that are going to look at it instead of going, say, to Formula 2. I think they're going to look at Indy Lights a lot harder.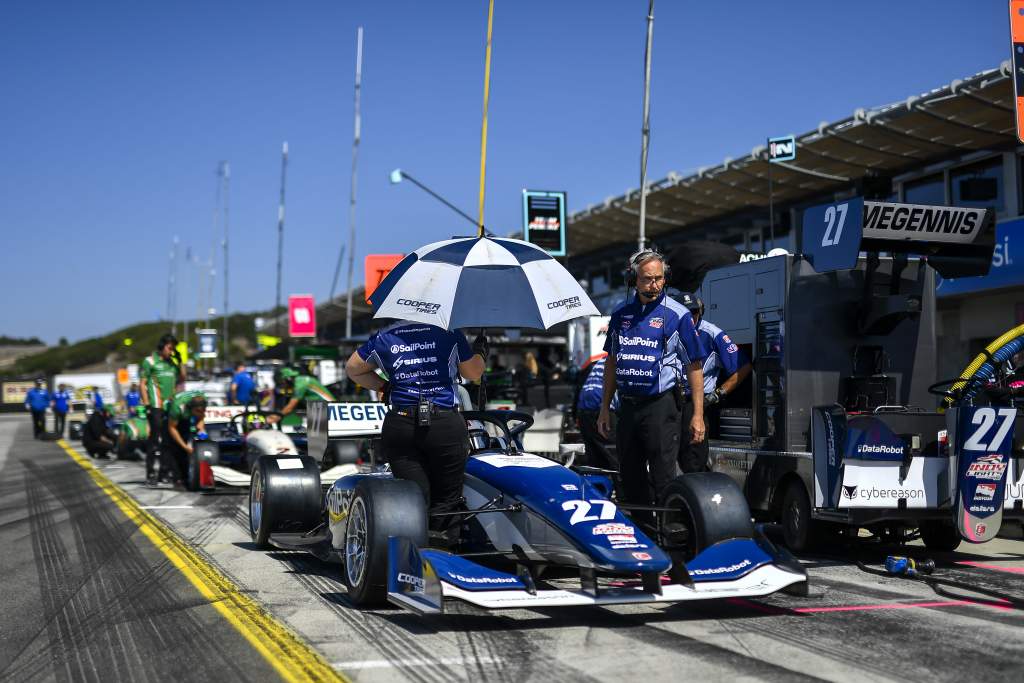 "I think you're going to see people coming over because they know that you have a better shot at making it to IndyCars, the big cars, through Indy Lights than you do going through the ladder system in Europe to get to Formula 1."
You wouldn't think that a series – which receives a fully-funded Indy Pro 2000 champion each year and then promotes its own champion to IndyCar with three races in a prize worth $1.3million – would need further incentive. But adding more competitive teams can only make it more aspirational.
Providing the calendar remains representative and there's a strict eye kept on the costs as Andretti outlines, there's really no reason why Lights shouldn't be much more successful.
After all, it's a feeder series, and its destination – IndyCar – is riding the crest of the wave.
With an often stagnant F1 driver market, more juniors in Europe should be looking at the possibility of racing on the Road to Indy and a future career in IndyCar.