The annual Chris Griffis Memorial test on the Indianapolis road course always provides intrigue, offering a look at some of IndyCar's immediate and long-term future stars.
There's a lot of musical chairs in the lower formulae as drivers try out with teams for next season, while the top three Indy Lights drivers got a taste of IndyCar machinery for the first time at the Brickyard, with plenty still to pan out for them.
On Saturday and Sunday the Indy Lights, Indy Pro 2000 and USF2000 drivers got their track time, while Kyle Kirkwood and Linus Lundqvist (Andretti) and David Malukas (Penske) had their IndyCar tests delayed from Friday to Monday.
The Race breaks down what we learned from the test.
Kirkwood's a free agent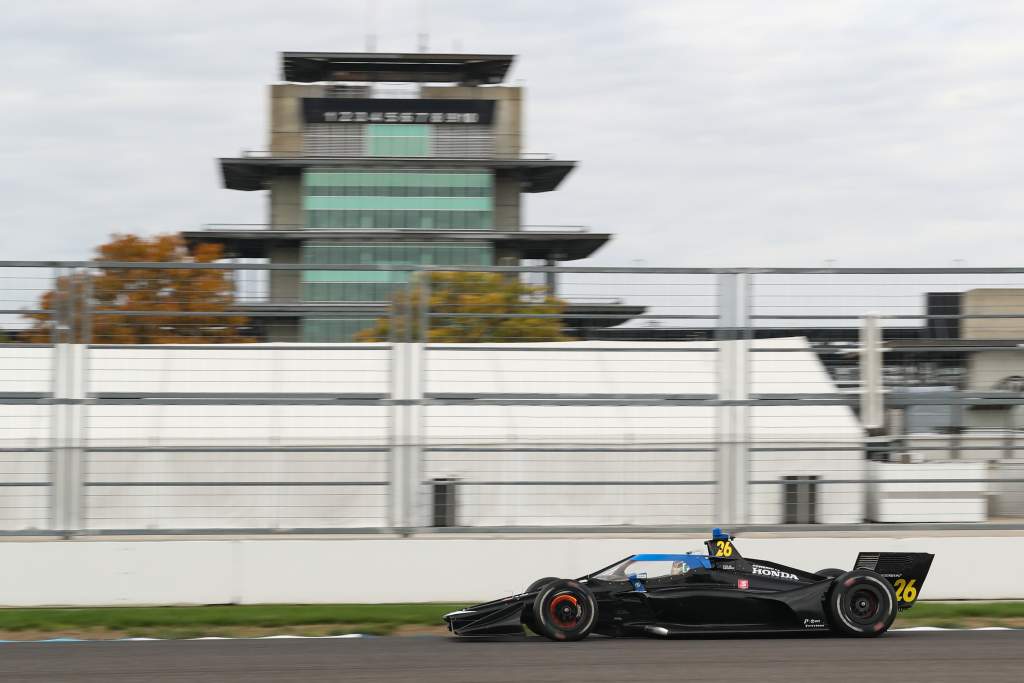 It was no surprise Road to Indy dominator Kirkwood was the star of the show at Indianapolis as he tested Colton Herta's #26 Andretti car for the third time this off-season on Monday.
Having won every championship on the ladder in his rookie year, Kirkwood looked a contender to replace an F1-bound Herta in that car, but with Herta now set to stay in IndyCar after the falling through of Andretti's mooted Sauber buy-in, Kirkwood looks set to hit the open market.
"As of today, which today is November 1st, I've been given permission to look elsewhere," he told media after the test.
"I haven't been able to have conversations [with other teams]. I don't know exactly what I can and cannot say, so I'm going to keep my mouth shut on the direction."
There have been rumours connecting Kirkwood to a drive at Arrow McLaren SP but The Race understands these talks came to nothing quickly.
There's also discussion linking Kirkwood to an AJ Foyt seat, but the true direction he will take next year is still undecided as of now.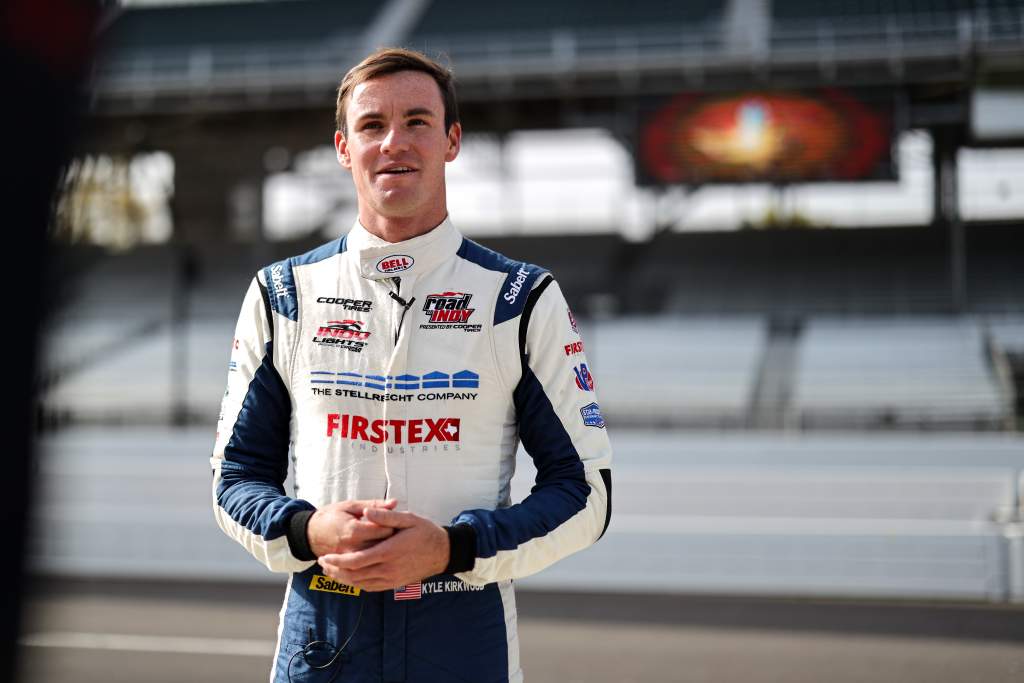 Kirkwood wants to continue with Andretti, adding: "Racing with them for the past two years, I think that's really what I hope for.
"Pushed really hard all season to end up in one of their cars. Ideally that would be the best predicament for me.
"Given that I've done three tests with them now, knowing the engineers, the mechanics, kind of the whole operation, it's very similar from Indy Lights to IndyCar, how they operate.
Every. Lap. Matters.

After finishing P1 in the test at @IMS today, @KKirkwoodRacing talks about how important it is to turn laps in an #INDYCAR SERIES car.#IndyLights // @FollowAndretti pic.twitter.com/l46JPmZpET

— Indy Lights (@IndyLights) November 1, 2021
"Jumping in and not having to learn a whole new team's system would be beneficial for me, yeah."
The last time AMSP was linked to an Andretti driver, it was Herta and he was given a deal at Andretti for 2020. Let's see if history repeats itself or if Kirkwood's poached away.
One thing's certain, he wants more than just the three races he'll have funded as part of winning Indy Lights.
Malukas 99.5% set for IndyCar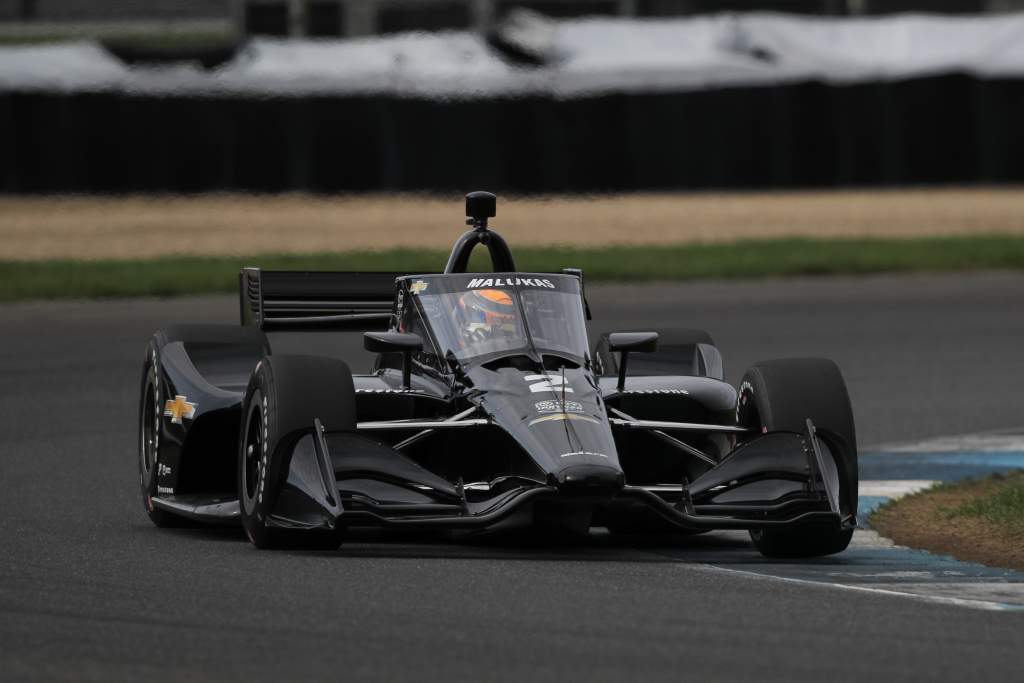 Malukas took over Josef Newgarden's #2 Chevrolet to go second fastest in the test, just over two tenths slower than Kirkwood.
Malukas had his first test in IndyCar last week with Dale Coyne at Barber Motorsports Park, and looks set to join that team for 2022. He says he is '99.5%' likely to race full-time in IndyCar next year and it looks like it's mere details to be sorted.
.@malukasdavid is seeing his hard work pay off.

He finished P2 with @Team_Penske in the #INDYCAR test at @IMS today with a lap time of 1:20.1482. #IndyLights pic.twitter.com/Z2F7oWYbHO

— Indy Lights (@IndyLights) November 1, 2021
With all that being said he didn't let the enormity of driving for Team Penske go without acknowledgement.
"We took a picture with the Penske team," said the likeable 20-year-old.
"I said, 'You need to send me this, I'll hang it up everywhere'.
"I'm going to say I did drive for Penske. If anybody asks how long, I'm just not going to answer it. It doesn't matter."
No enough seats for every young star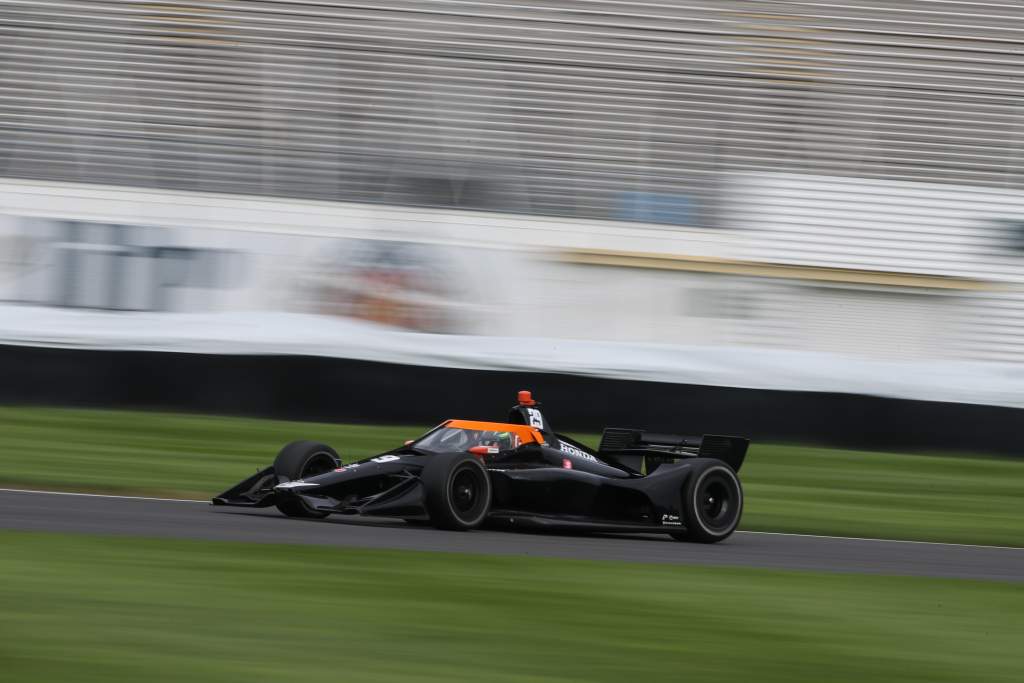 Swede Lundqvist beat Malukas to the 2020 Formula Regional Americas championship, but the roles were reversed this year as Malukas made a big jump and also made the most of his greater experience in the series than Lundqvist – given he'd also run a Lights campaign back in 2019.
Given rookie Lundqvist won three races in 2021, it's perhaps surprising that there hasn't been more interest on the IndyCar side for him, and he looks consigned to another season of Indy Lights where he will no doubt be tough to beat.
First time driving an #INDYCAR SERIES car. At historic @IMS, no less.

Not a bad day of testing for @L_Lundqvist76.#IndyLights // @FollowAndretti pic.twitter.com/Ar8e3BZAJs

— Indy Lights (@IndyLights) November 1, 2021
"Unclear, I would say," Lundqvist said regarding his future.
"You never really know what's going to happen. I would love to stay here in the U.S. to start off with.
"Obviously I would love to be in IndyCar next year. If that doesn't happen, then I'm looking to do Lights another year.
"You never really know because budget-wise it's a very big question.
"We'll see what we can do during the winter, after this test as well, what pops up. I'll keep digging no matter what."
Driving for a jet ski racing champion has its merits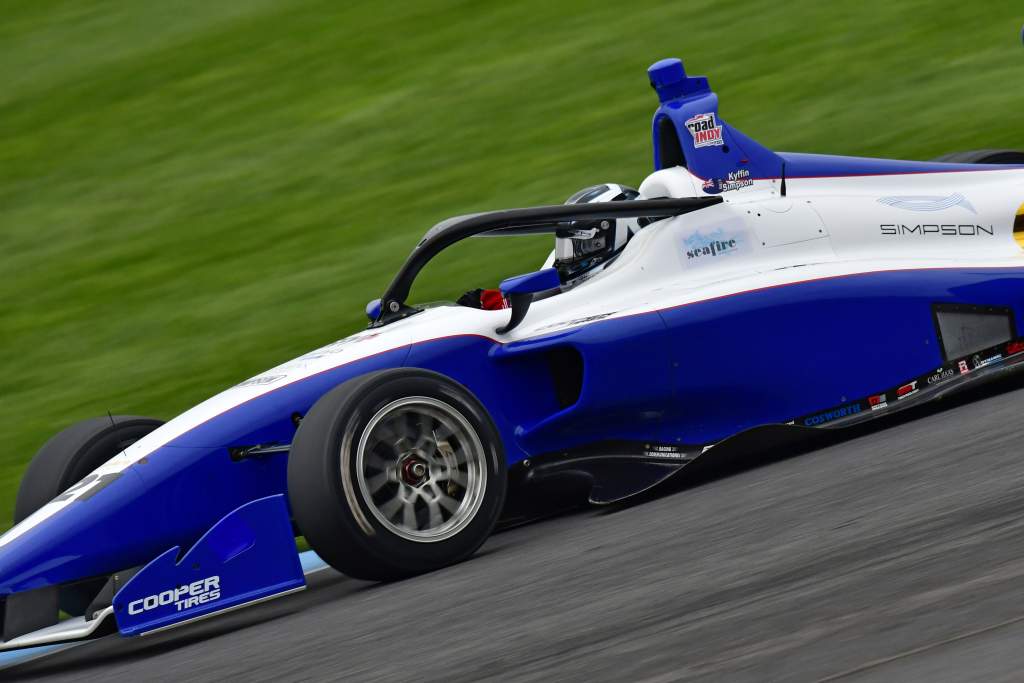 In Indy Lights it was no surprise to see the highest-finishing returning driver from the 2021 season setting the best time, as HMD's Benjamin Pedersen took the top spot.
Perhaps the driver to impress the most though was Kyffin Simpson, the Cayman Islander who has bucketloads of momentum heading into 2022.
This year he's leading the Formula Regional Americas championship with an event to go, and if he seals that he'll win a scholarship to race in the Japanese Super Formula series.
Simpson though has already confirmed his intent to race in Indy Lights next year with new team TJ Speed Motorsports.
Historically it hasn't been easy for new teams to come in and fight for the championship in Indy Lights unless they bring a leading engineer, like HMD did for its break-out season in 2021.
Luckily TJ Evospeed has Jet Ski champion and – more relevantly – ace engineer Tim Neff who has worked with the likes of Jacques Villeneuve in the past and has always been around top IndyCar and Indy Lights teams.
Simpson has tested in the second half of the year with the new team and it looks like he will be a contender in 2022.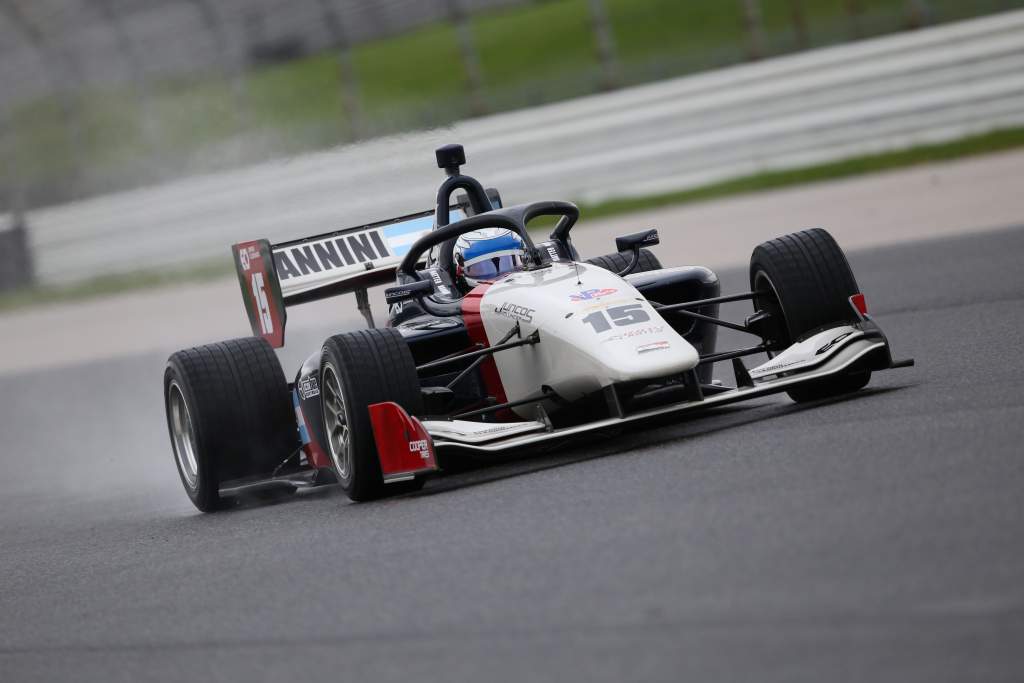 Matteo Nannini also impressed as he went fourth fastest in the test.
He's the nephew of 76-time Formula 1 starter and 1989 Japanese Grand Prix winner Alessandro.
Matteo has struggled to assert himself on the junior single-seater ladder in Europe – although he did win a race in the FIA F3 championship at Hungary this year, albeit in a reverse-grid race – but tested with reputable team Juncos Hollinger for his first proper taste of the American racing scene.
Brits abroad in Indy Pro 2000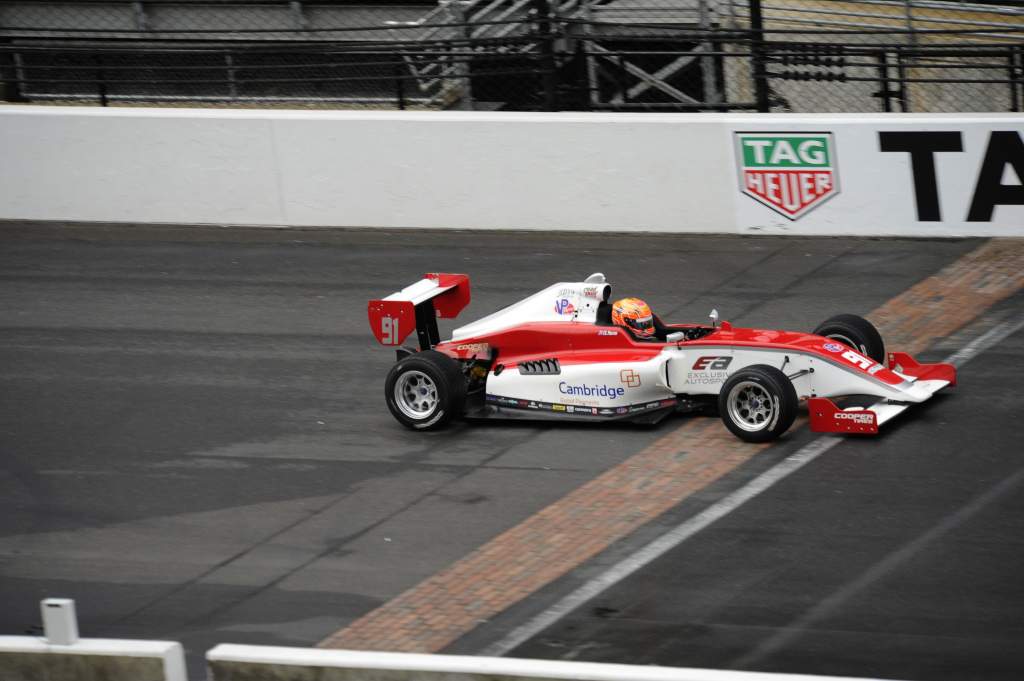 Louis Foster stole the show in Indy Pro2000, the Road to Indy's second tier.
Foster competed outside of his native UK for the first time in 2021, finishing second in the Euroformula Open championship despite having experience of only two tracks on the calendar – compared to a driver who had done the series on and off for five seasons in eventual champion Cameron Das.
Foster has made no secret of his ambitions to race in the US although he hasn't committed to a team or series on the ladder yet. If the test was anything to go by, his performance with Exclusive Autosport might lead to an impressive 2022 campaign.
Foster was the only rookie in the top three at the end of the test.
Jagger rocks USF2000 test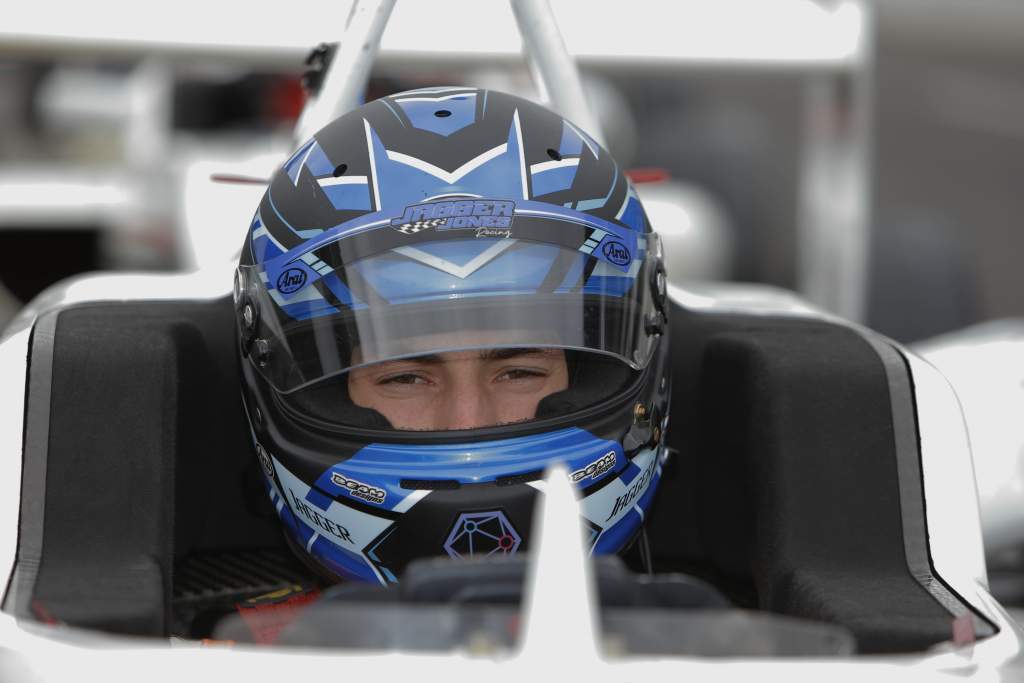 In the third tier, USF2000, Jagger Jones stole the show. Not only is his name one of the coolest on the Road to Indy, he's also the grandson of Indianapolis 500 winner and American racing legend Parnelli Jones.
Jagger was forced back to the drawing board when he lost his NASCAR K&N Pro Series drive after finishing second in the championship in 2019, and has mostly raced Late Models since.
Recently he got his first test of an open-wheel car in the USF2000 machine and along with series standout team Cape Motorsports he topped the test by 0.069s ahead of team-mate Jackson Lee.
"This was pretty good for my first open-wheel official test," said Jones.
"I think we ended up first in half the sessions.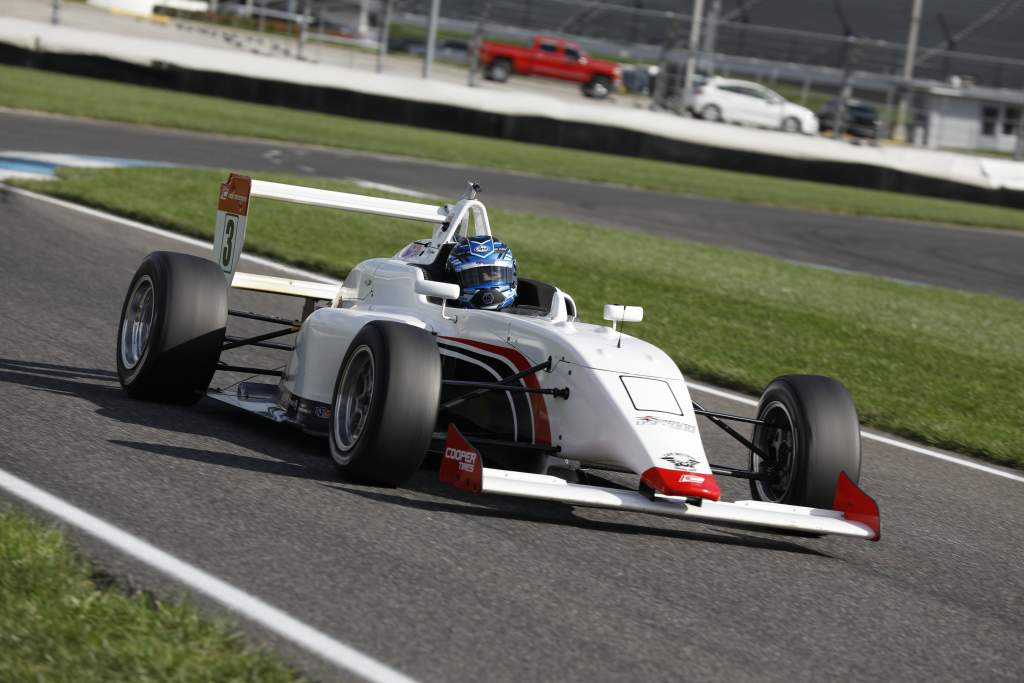 "The pace was good. I am still improving, still trying to be more consistent and still working on things coming from racing ovals and NASCAR stock car stuff.
"It is a lot different racing than the past couple of years."
Lee, son of NBC commentator Kevin, finished 18th in the USF2000 series in his rookie year with Jay Howard Development but appeared to make a step up in the test with Cape.