Team Redline drivers Rudy van Buren and Kevin Siggy shared the wins in the Sim Masters races of the third round of the second season of The Race All-Star Battle powered by ROKiT Phones.
World's Fastest Gamer winner van Buren was imperious in qualifying at the new layout of his "home track" Zandvoort, heading his nearest rival Yuri Kasdorp by three tenths and a half courtesy of a superb 1m15.612s effort.
And as Williams Esports driver Nikodem Wisniewski launched it around the outside of Kasdorp at the first corner, van Buren was immediately gifted a comfortable gap – even though Kasdorp was ultimately successful in fighting off Wisniewski.
By the end of the first lap, van Buren's lead was over a second clear, and his lead would only grow from there as he dominated the race.
On the seventh lap of 10, Kasdorp made an error entering the banked Hugenholz corner, and fell prey to Wisniewski on exit. He quickly dropped away from Wisniewski, who brought it home in second place, over four seconds down on van Buren.
Dawid Mroczek authored a spectacular defensive drive to claim fourth, despite relentless attacks from first Bono Huis and then Dennis Lind.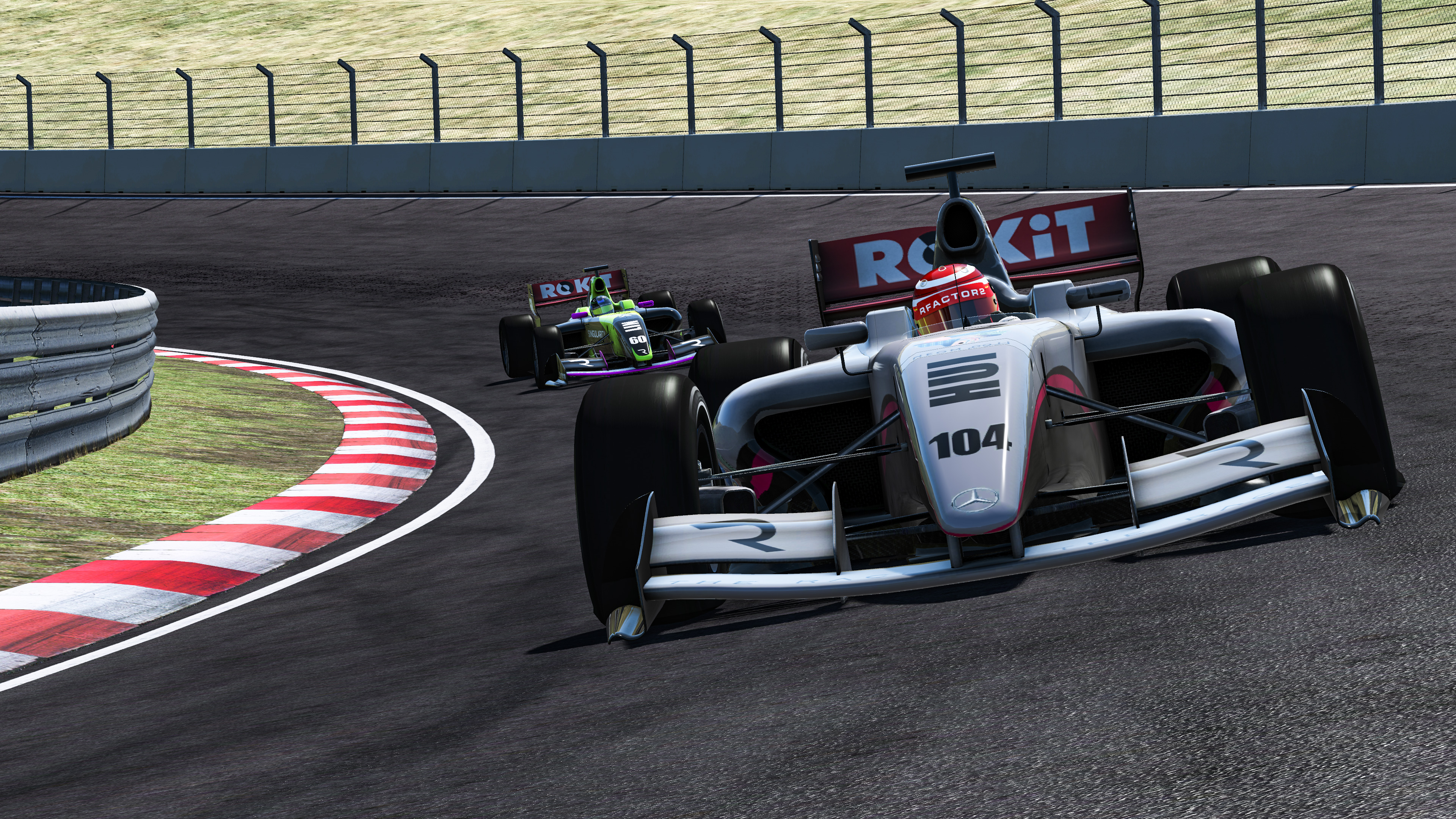 Mercedes esports driver Huis went from eighth to fifth at the start, but was later compromised by Mroczek's defensive line into the Tarzan corner, which left him vulnerable to an attack from Singularity driver Lind.
But Lind – a pro racer for Lamborghini in addition to his simracing exploits – was likewise unable to find a way past Mroczek, and a late attempt to pass him around the outside of Hugenholz led to him running out of track and ending up in a half-spin that dropped him out of the top 10.
The reverse-grid race yielded another win from pole as Siggy – first on the grid due to the top 32 in qualifying being reversed – kept Kuba Brzezinski at bay at the start and managed the gap from there on.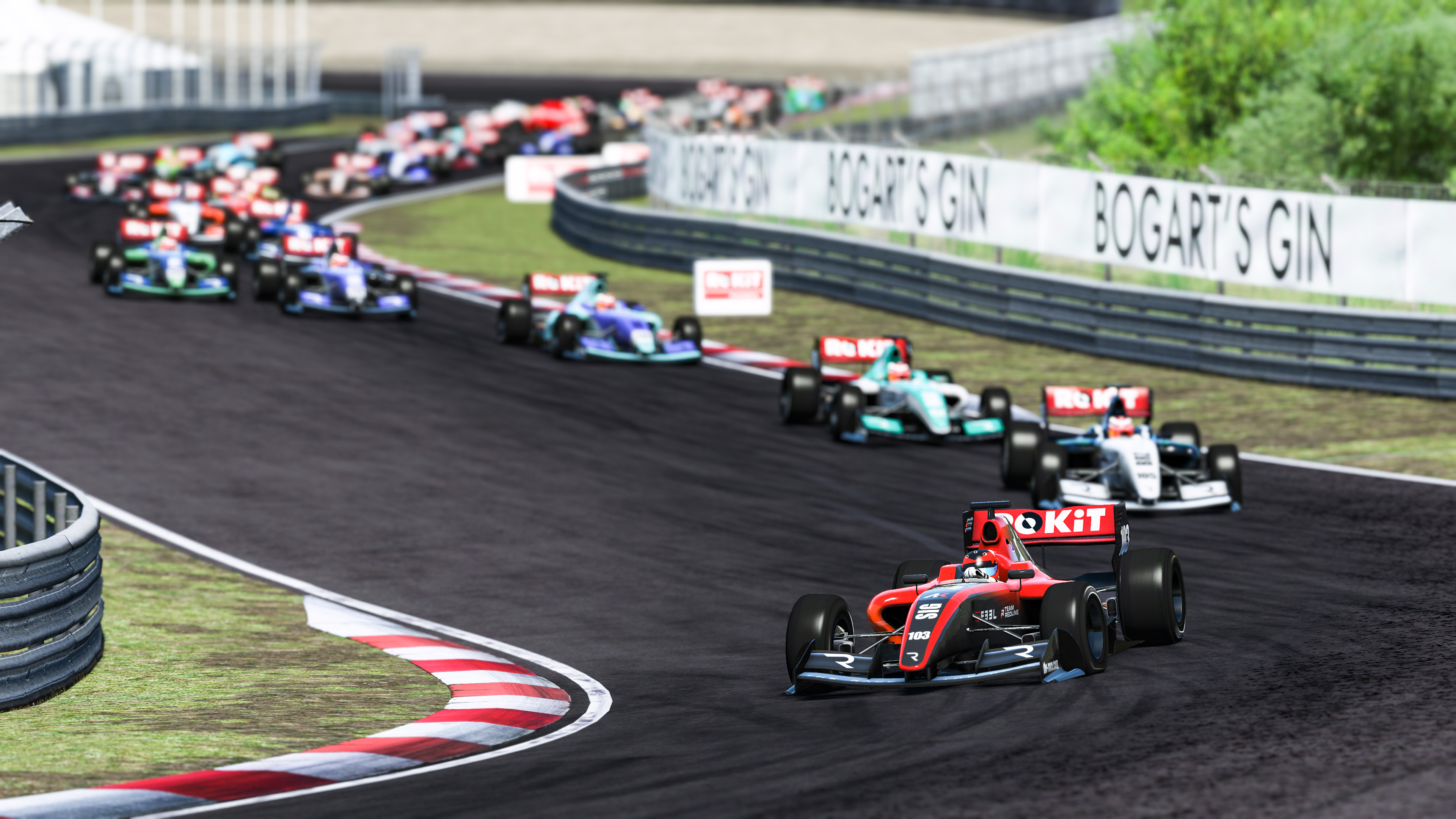 Brzezinski suddenly closed to within half a second of Siggy on the penultimate lap, and tried to take the lead round the outside of the Tarzan corner at the start of the final tour, but was unable to edge ahead and prevent a Team Redline sweep.
Liam de Waal gained a place at the start at the expense of Mike Epps – who dropped from third to eighth – and finished third despite later pressure from a charging Nuno Pinto.
Epps recovered to fifth after his poor opening lap, but then made a mistake trying to pass Borja Millan and was shuffled down to an eventual ninth place.