Many of the simracers who are becoming well-known names to the wider motorsport world amid the current esports boom have made clear they've got ambitions to make the 'gamer to racer' transition and show their virtual skills translate to real-world tracks.
Arguably the poster boy for that journey is Jann Mardenborough.
Back in 2011, he won the GT Academy competition backed by Gran Turismo, Playstation and Nissan, and he's raced professionally ever since.
His eclectic racing career has included Le Mans 24 Hours appearances, winning on the Formula 1 support bill in GP3, fighting for a Formula 3 title, racing in Super Formula and testing in Formula E.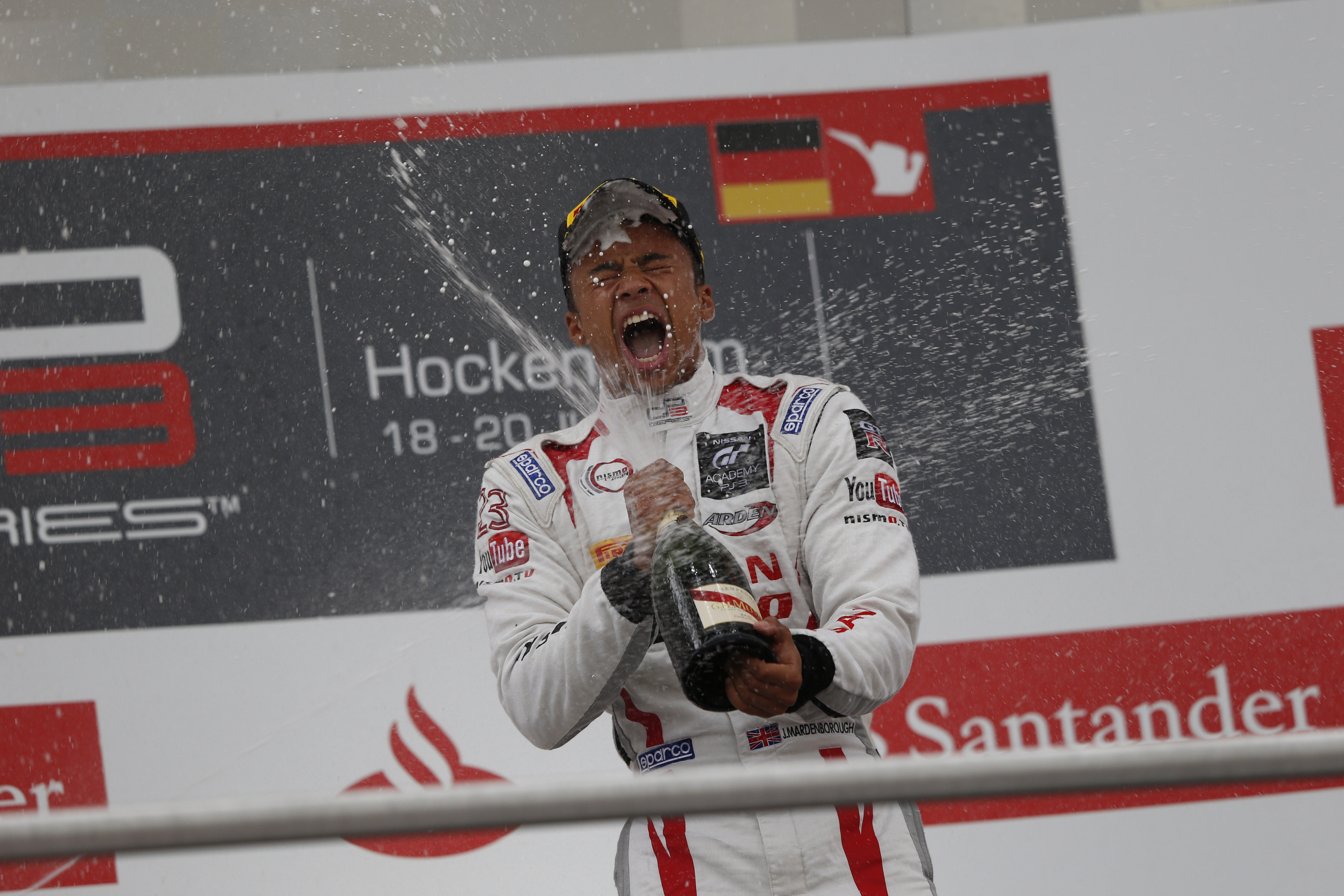 Nowadays the 28-year-old Briton is focused on Super GT in Japan, where he's competed since 2016.
Last year he was also a judge and team captain for the second season of the World's Fastest Gamer competition.
From this weekend, you can watch the full inside story of that gamer-to-racer shootout in a new documentary series on ESPN2 – with Mardenborough as presenter.
Just as was the case for Mardenborough in GT Academy eight years prior, WFG winner James Baldwin's speed both in the virtual and real world earned him a seat with a professional racing team.
Baldwin will race for Jenson Team Rocket RJN in the 2020 GT World Challenge Europe endurance series, but race cancellations and postponements meant to date he's only had a pre-season test at Paul Ricard.
While Baldwin's still waiting for his first competitive outing in the McLaren 720S GT3, Mardenborough went through the experience of having his first professional race on a rainy Easter Monday at Oulton Park in the British GT Championship.
"I wasn't nervous," Mardenborough recalls in an interview with The Race. "I was 20 years old and I'm like 'this is dope, I'm allowed to go out and qualify this car in the wet' and it was awesome.
"I wasn't nervous, I was just thinking 'this is amazing and I want to continue doing this so I'd better do well.'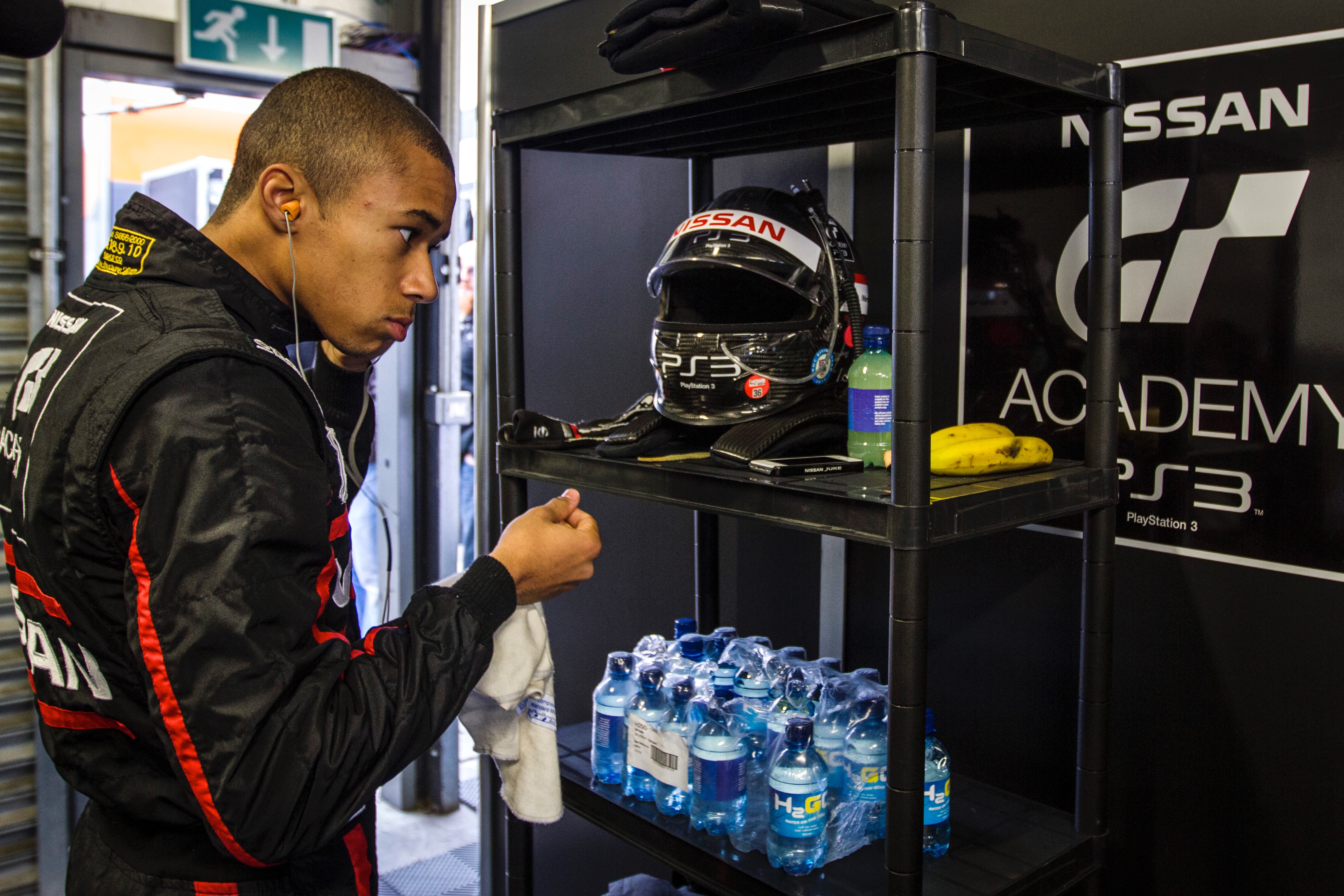 "I hope Baldwin is going through the same thing, you've just got to prove your speed and be competitive straight away with his team-mates, be quicker than his team-mates then the world's your oyster."
Before his time in GT Academy, Mardenborough had no real-world racing experience.
When he was on the other side of the process as a World's Fastest Gamer judge, he was very aware that those who were in the same position he had been back in 2011 might start slower and was focused on watching out for progress.
"Everybody behind the scenes knows what each individual participant has done outside of virtual racing," says Mardenborough.
"And it's 100% without fail the guys that have done actual real-world racing, or track days or just have experience in a real car, are the ones that are the quickest to start off with.
"But that's not what we're looking for.
"It's the guys that show constant progression throughout the competition and their learning curve can't flatten.
"If you're someone that has more experience or is a lot quicker on day one then I'm looking at you more because I don't want to see you flatten off or get complacent."
The WFG documentary shows just how tough the process was for those fighting for the life-changing prize.
"Mentally it's very difficult because these opportunities don't come around very often," Mardenborough says.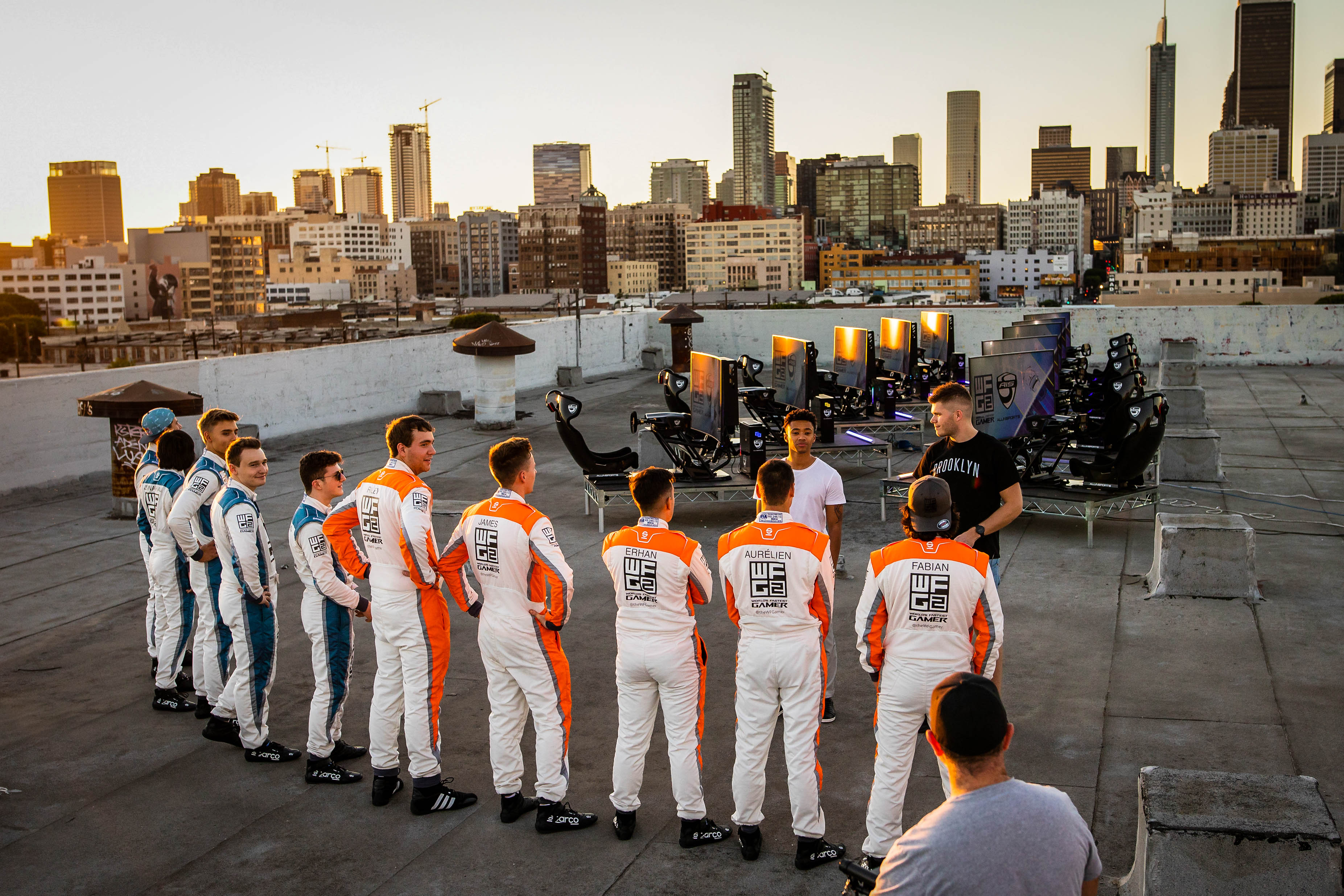 "Also with all the other competitors there you can see how well they're doing or if they're doing badly and you can position yourself in the pecking order. Depending on your personality that can either be a good or a bad thing.
"The constant evaluation by the judges and the coaches and always being under scrutiny for how you act, what you eat, how you perform on track, your speed, your attitude.
"So it is a pressure cooker and kind of an extreme situation to be in but we've found in previous competitions that the ones that can perform under these extreme situations are usually the ones you want in the racing car doing the business."
"I've done something which I never even had the brain power to even think was possible" :: Jann Mardenborough
From the springboard of that first season in British GT in 2012, Mardenborough rose rapidly. While keeping a foot in sportscars and racing at Le Mans in both LMP1 and LMP2 alongside GT outings, Mardenborough also went into single-seaters in his second season with an F3 programme in both Britain and Europe.
He spent the following two seasons in GP3 before returning to F3 in the Japanese series in 2016 and finishing second in the championship.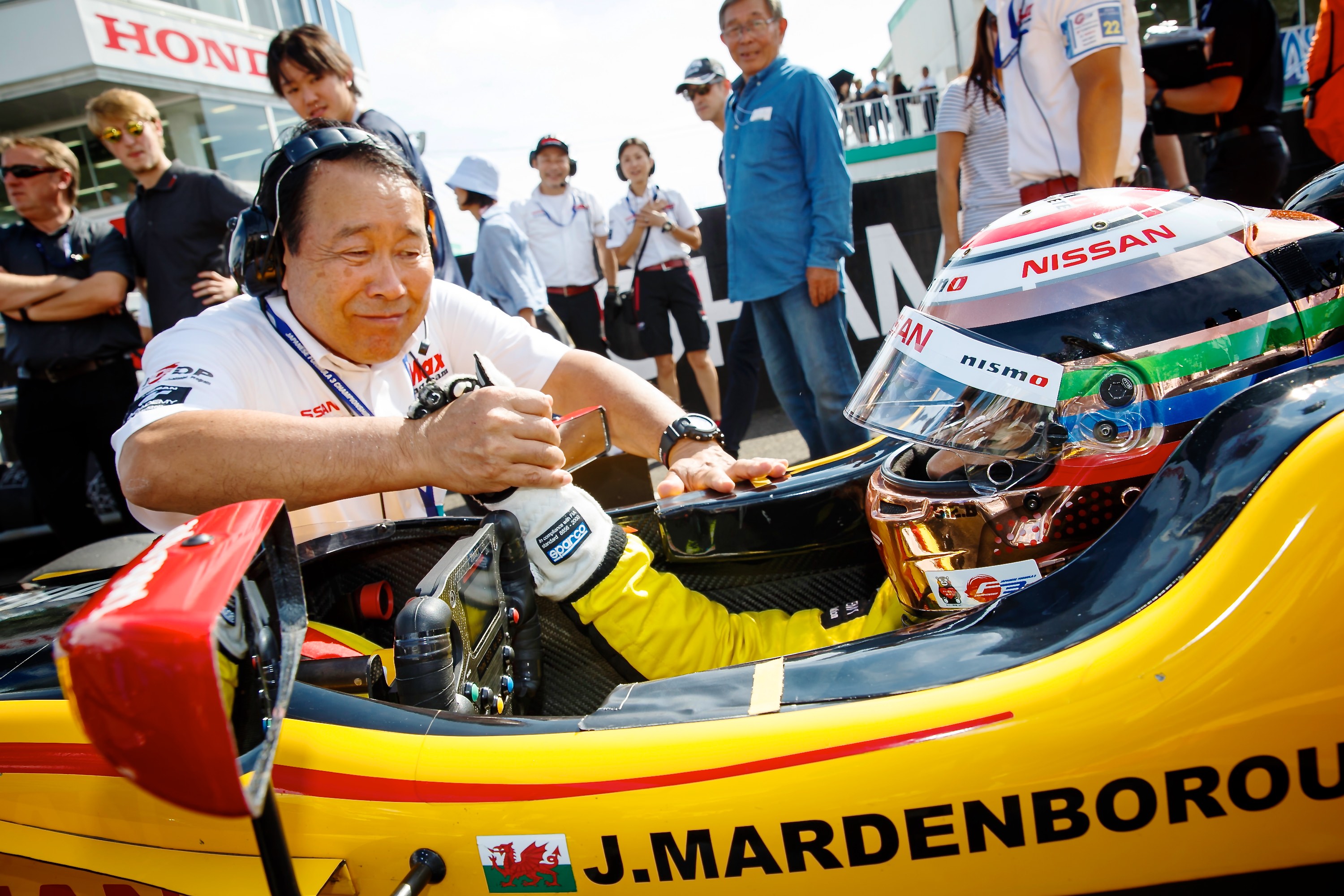 Mardenborough cites that Japanese F3 campaign as his favourite series he's raced in since becoming a professional driver, partly because he could put into practice what he had learned in his initial stint.
"Jumping into formula cars was a huge step, it was absolutely massive," Mardenborough remembers.
"I did it in 2013 and I wasn't very good because it was my first year in any formula and I needed two years at it really.
"Everyone that does Formula 3 usually does two, three, four years at it but for many reasons I had to continue racing in another category.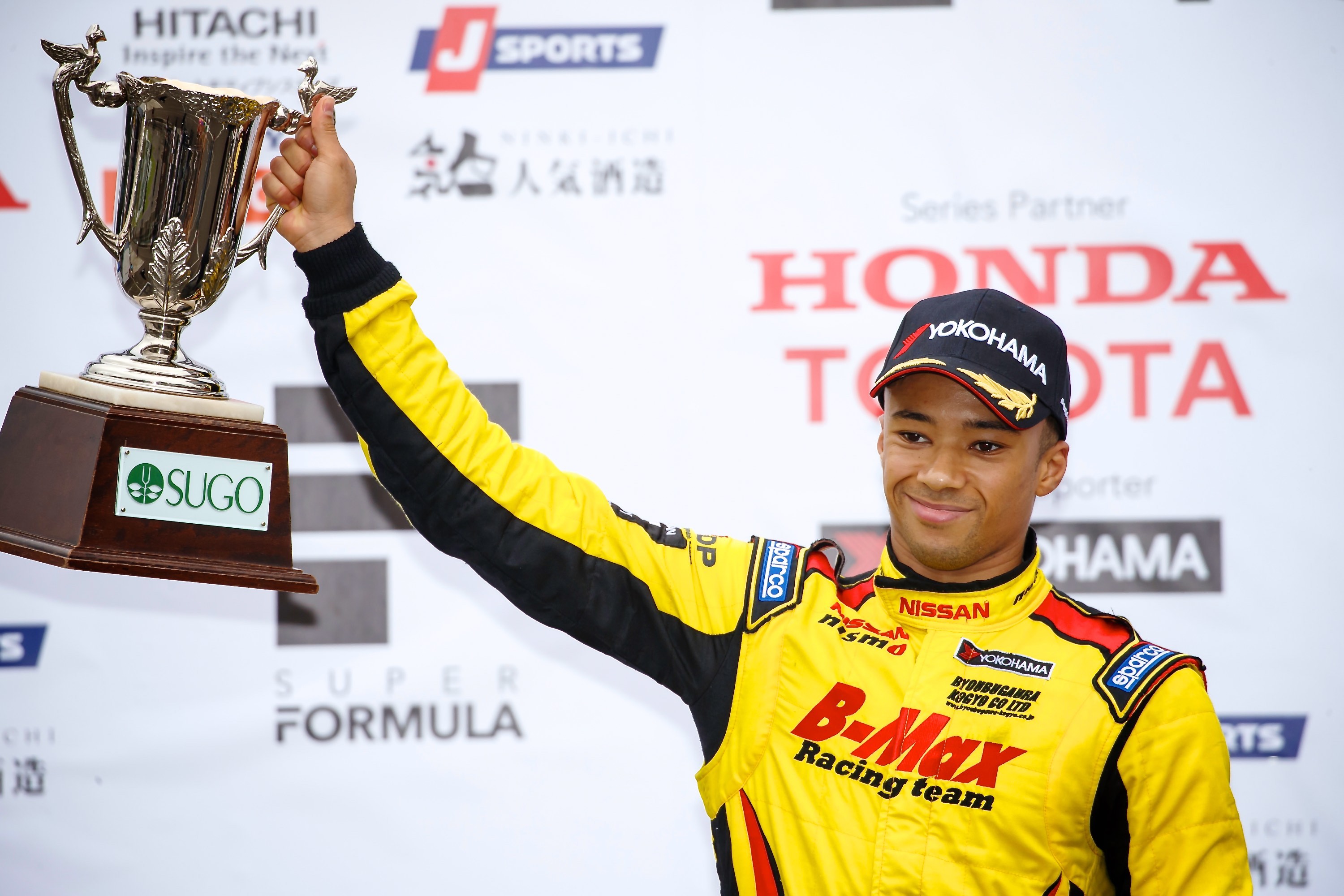 "But then I went to Japan to do Formula 3 again and work up the Japanese ladder and by that time I had enough experience in cars in general to know what I was doing and fight for the championship.
"There's been many highlights: racing at Le Mans, Super GT but to come back to a category where I struggled initially and to then win races and fight for the championship was super satisfying for me."
Mardenborough still races in Japan and will be with the Kondo Racing team in Super GT for the second year.
The 2020 season will be his fifth year in total racing in Super GT, but even nearly a decade after winning GT Academy Mardenborough still finds it thrilling that he's able to race professionally in the real world.
"I've done something which I never even had the brain power to even think was possible," he says.
"I've just been caught up in the whirlwind of everything and doing different types of racing across the world and it was beyond my dreams to do this.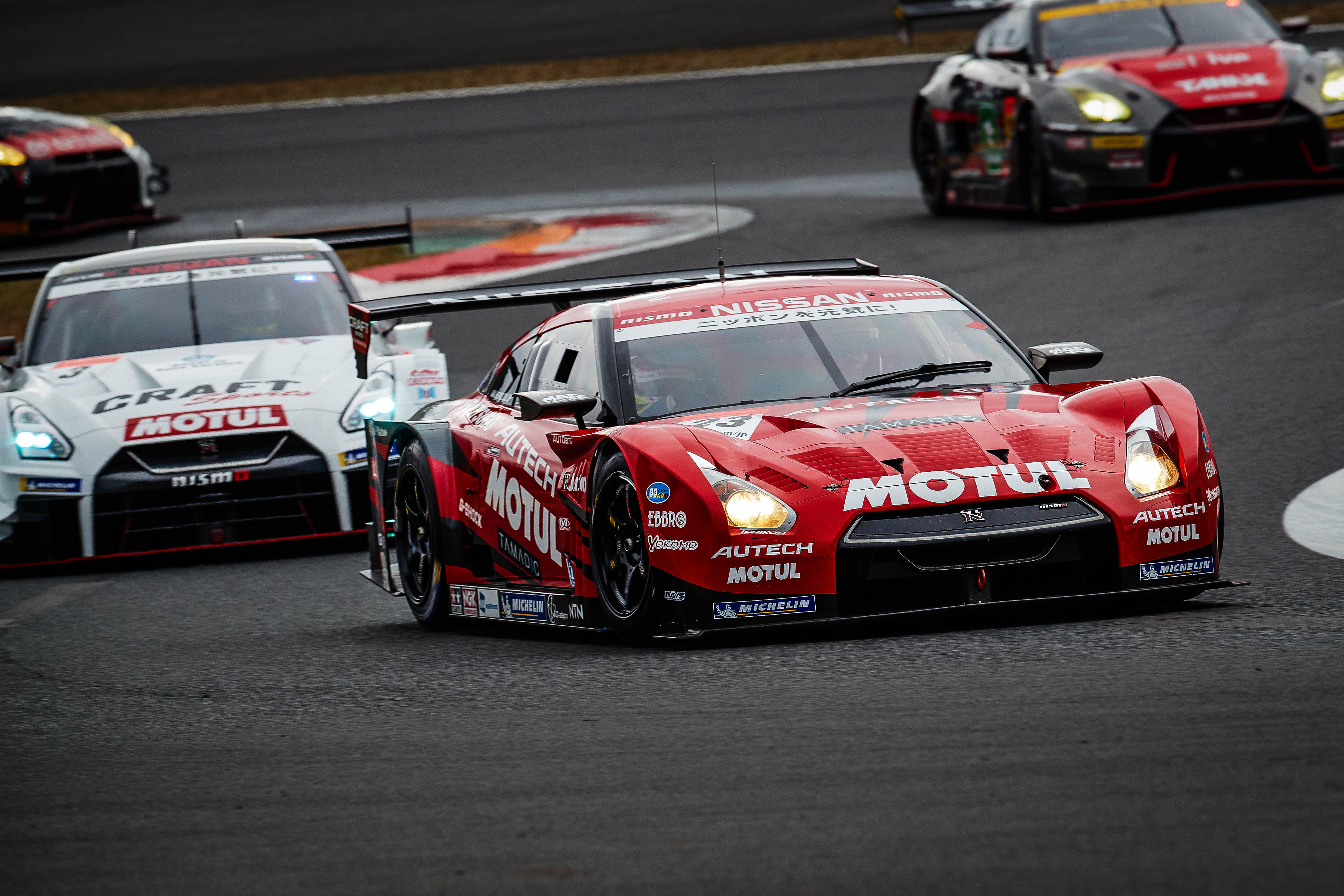 "With what I do now generally I am super happy with doing Super GT, the championship is the coolest one outside of F1 in the world.
"There's constant development with the engines and the aerodynamics, there's a tyre war.
"So the car that I'm driving is currently the best that Nissan can give me as a company and it's the best [tyre] that Yokohama can currently develop, period.
"To have that feeling is pretty cool; to drive something which is the ultimate of what a company can produce is pretty cool."
And after that extremely varied career so far, Mardenborough is pretty sure Super GT will be his long-term home.
"I'm not really offended by the word 'settled', I want to continue doing Super GT and my ultimate goal would be to become the most successful foreign driver in Super GT, but to win the championship in Super GT would be awesome as well," he says.
"I would love to do more racing as well alongside Super GT, it's only eight races a year, but my whole focus is doing all this Super GT racing in Japan for… well, I'm 28 now so until I'm in my early forties – so another 12-13 years, that would be my target."