One of the major and lasting impacts from last year's surge in esport events is the uptake of sim racing as a hobby by current and retired racing drivers.
From Formula 1 drivers past and present racing in the Virtual Grands Prix to the formation of fully fledged virtual championships for the likes of NASCAR and IndyCar to drivers such as Romain Grosjean establishing their own esports teams, the sim racing community has never seen so much involvement from real-world racing drivers.
What would've been tricky to predict is simply how many professional drivers, who had minimal to no prior experience racing competitively on games, would take it up.
Those drivers had to very quickly source their own sim racing rigs and get to grips with them before they could take part, a barrier which didn't stop many getting everything they needed set up.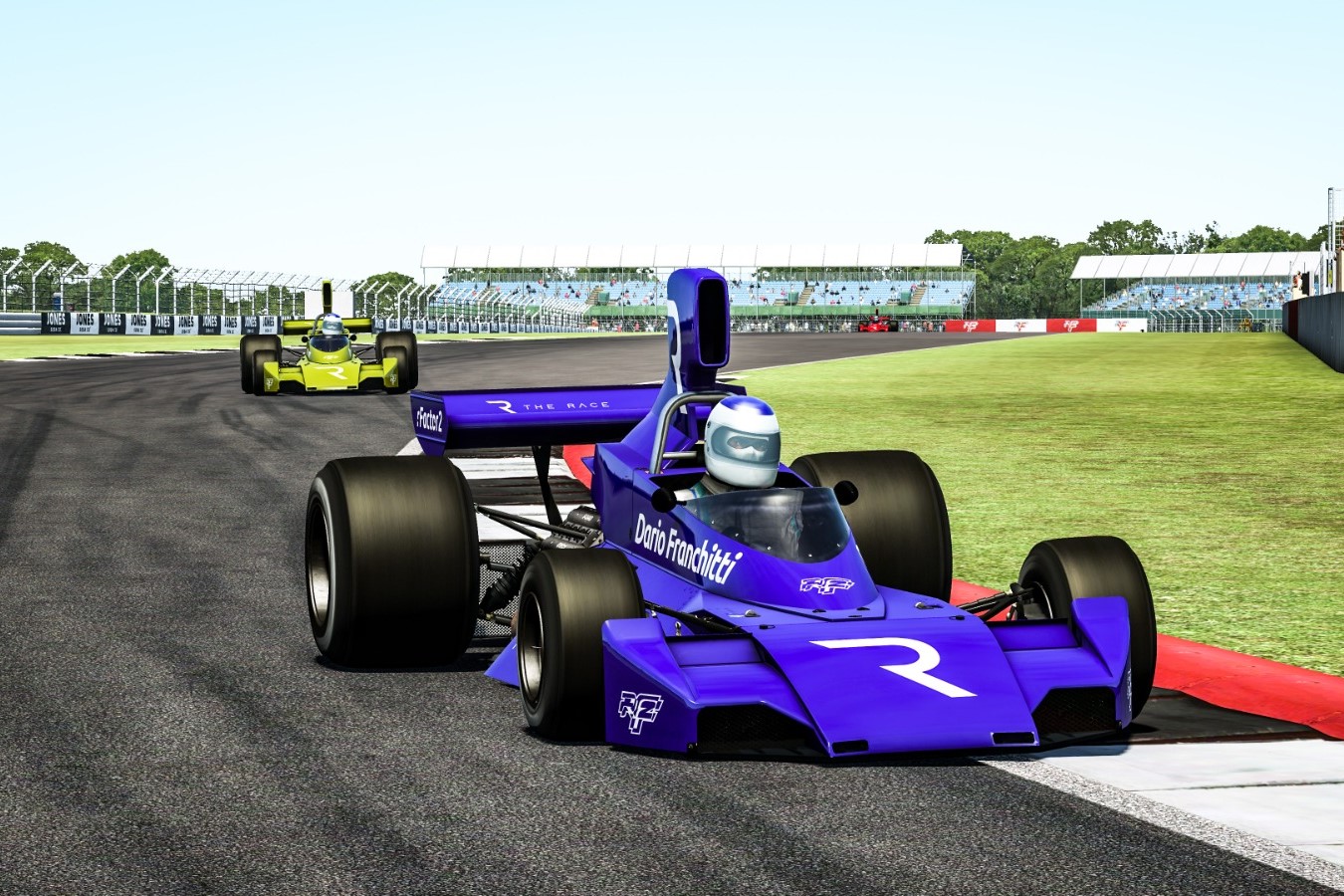 It's almost exactly a year ago that Dario Franchitti won the first Legends Trophy race in The Race All-Star Series, beating the likes of Emanuele Pirro and Emerson Fittipaldi who were sim racing novices.
Manufacturers of sim racing equipment experienced a huge rise in demand with many running out of stock at times, but some of the pro drivers were looking for something better than the usual off the shelf equipment for their newfound hobby.
That's where a company such as Base Performance Simulators, which for just over 10 years has built professional simulators for racing teams and sold sessions in its two in-house professional simulators to racing drivers, could come in and cater to the new market of racing drivers who wanted to jump into sim racing in a big way.
Coincidentally the decision to make Base's first commercial sim rig was made shortly before esports exploded in popularity, but that also meant it wasn't ready to be built and sold to drivers until much later.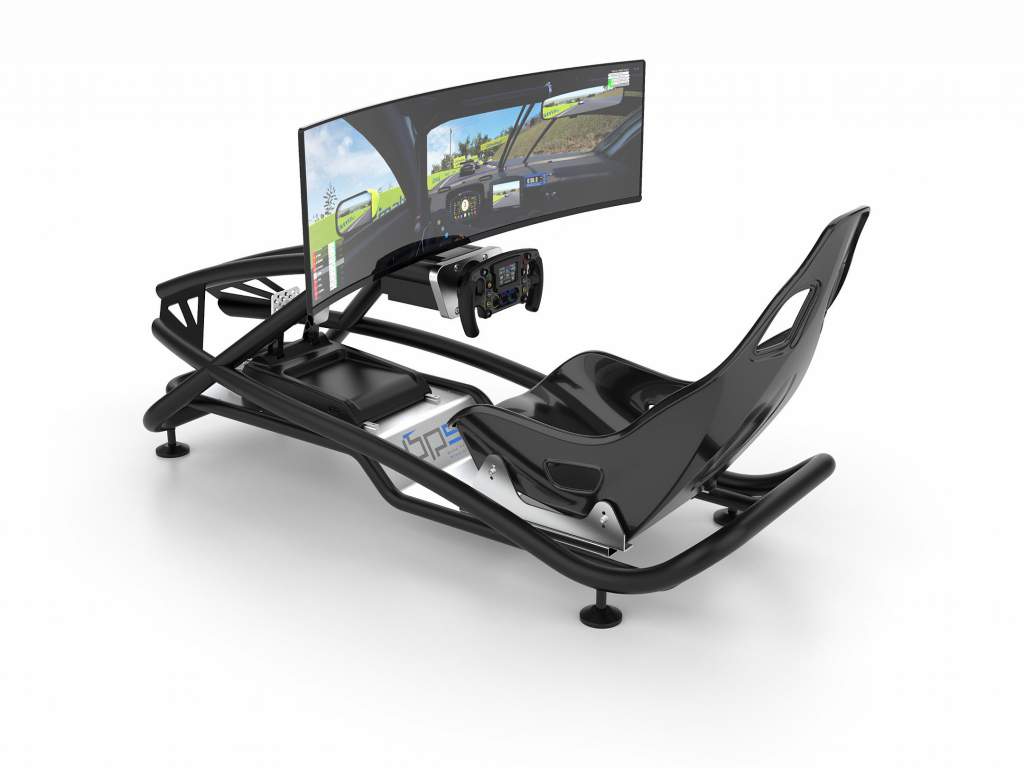 Since Base Performance Simulators' 'Blade' sim rig was only four months into development when motorsport championships started to postpone and cancel races, it was slowly worked on while a lucky few were able to use the prototype rigs.
Four-time IndyCar champion Dario Franchitti used a prototype of the sim in the All-Star Series' Legends races and later British Touring Car heroes Jason Plato and Steve Soper both got one for the Legends Trophy races with much of the same equipment but just with Sim-Lab frames.
Karun Chandhok is another one of the privileged few who got his hands on the rig early, albeit with a smaller frame which he's keeping due to a lack of space to swap in the Blade frame.
Outside of those who raced in the Legends Trophy category, Pro Cup race winner Anthony Davidson was provided with a sim rig and all the equipment from Base Performance Simulators for use in the All-Star events but then transferred the equipment from his modular frame rig to his recently completed Blade frame.
Three time Le Mans winner Darren Turner, who runs Base Performance Simulators, saw the chance to build personal use sim rigs as a way to further help those drivers who go to Base for professional driver training.
"Over the course of many years of running, a number of our customers came along to Base Performance and rented time in our own sim as preparation for race weekends," Turner tells The Race.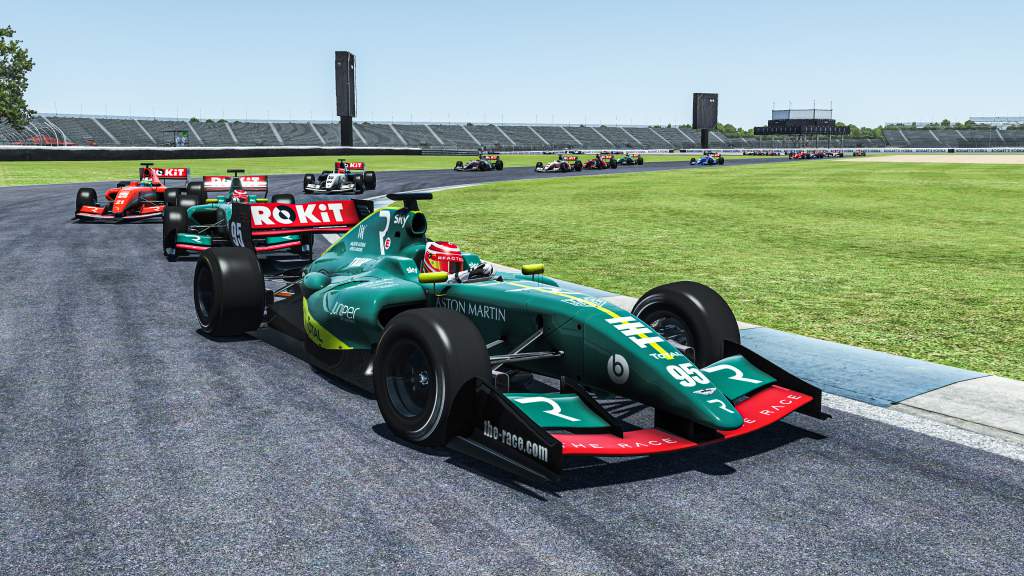 "They were like 'this is great, I love coming to Base Performance and I like the coaching and using the larger sims, but actually I want to do more'.
"We use the expertise of being in Banbury, and it's the centre of motorsport in this area, and use the people that I know from many years of racing to come up with the frame design and to build them. So they're built locally as well in terms of the fabrication element.
"Then it's all assembled here by our guys and we're really pleased with the end product.
"It's a high quality piece of equipment and the people that buy them get the access and expertise of what we do here at Base Performance with our regular customers in terms of preparation for race weekends."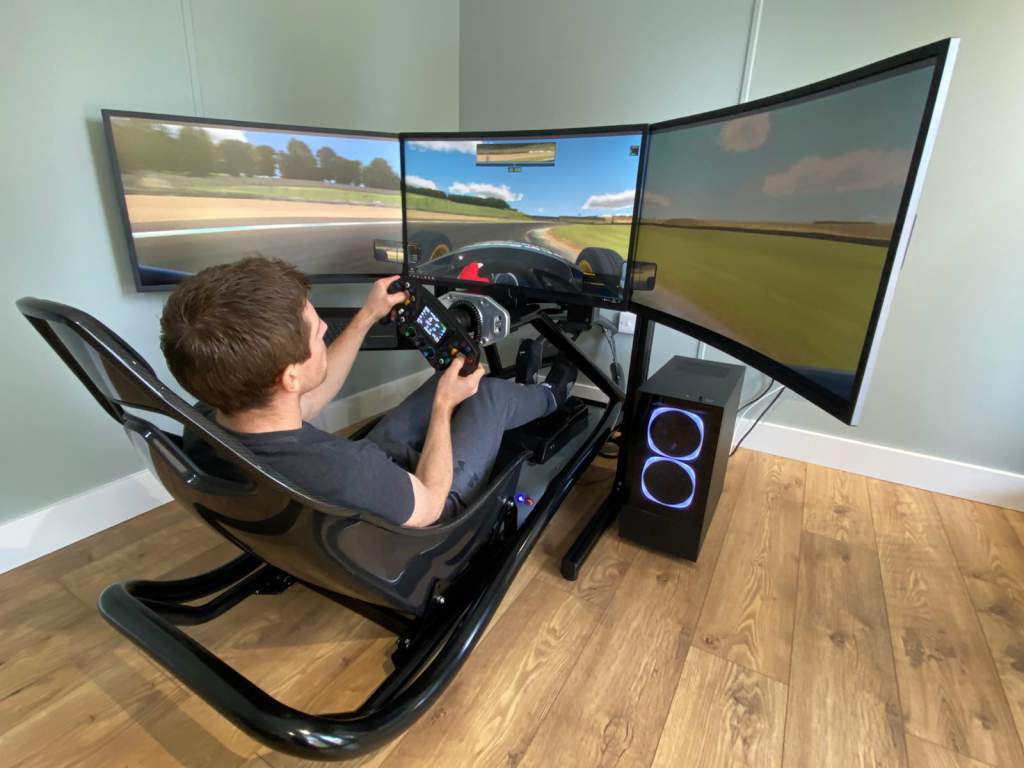 Along with access to the expertise of Base Performance and your own Blade sim rig, you also get to take part in Base's private race sessions that it holds for its customers about twice a month on Wednesday nights.
None of this comes cheap, with a base price of £22,750 and if you want access to the PRO version of Assetto Corsa, with all of Base Performance Simulators' own car and track models, then you would need to pay in excess of £2000 on top of the standard asking price.
Included with Base Performance's version of Assetto Corsa PRO are all the car and track models that are used for its on-site, full-motion simulators that drivers can buy training sessions in.
So with that you get vehicle physics models that have been developed in house by qualified engineers using real data, and validated by professional drivers.
The track models too were either developed in house by Base Performance or specially commissioned to professional developers and were crafted by laser scans and on site photography.
That means the Base Performance's version of Assetto Corsa PRO comes with a number of circuits, particularly ones in the UK, that either aren't otherwise available on Assetto Corsa or are higher quality versions of what's available to be publicly downloaded.
In terms of the rig itself, it has a pedal box that has been developed by Base Performance and that, in combination with the shape of the frame and the driving position, is designed to make the act of driving in the rig as realistic and immersive as possible.
Everything else needed such as a gaming computer, monitor, steering motor and wheel, a speaker system and a headset are all included as a part of the Blade.
So while the Blade is over 10 times more expensive than the sim rigs most professional esports drivers are using, the huge increase in expenditure is worth it to Blade owners as they get access to professional grade sim racing technology in their own home.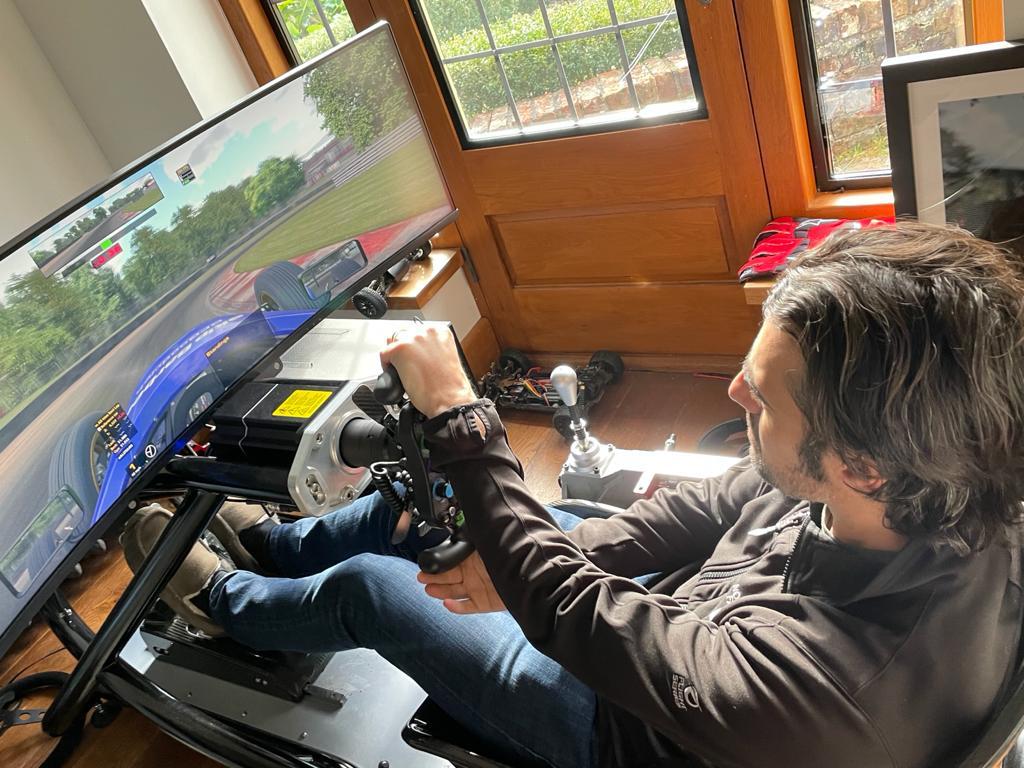 "There are a number of drivers that are using them like Dario Franchitti, we've just finished off the build for Anthony Davidson's," Turner adds.
"But we've also got complete amateurs that have bought them and they are completely new to esports and quite a few of them are owners that would go to track days.
"So racing isn't really on their agenda, it's more just the enjoyment of racing online and being at a racetrack with a car from their collection.
"It's meant to be a premium product and we're proud that it's desirable by pro racing drivers because of the detail we've gone into, using a lot of people's feedback and expertise to get there.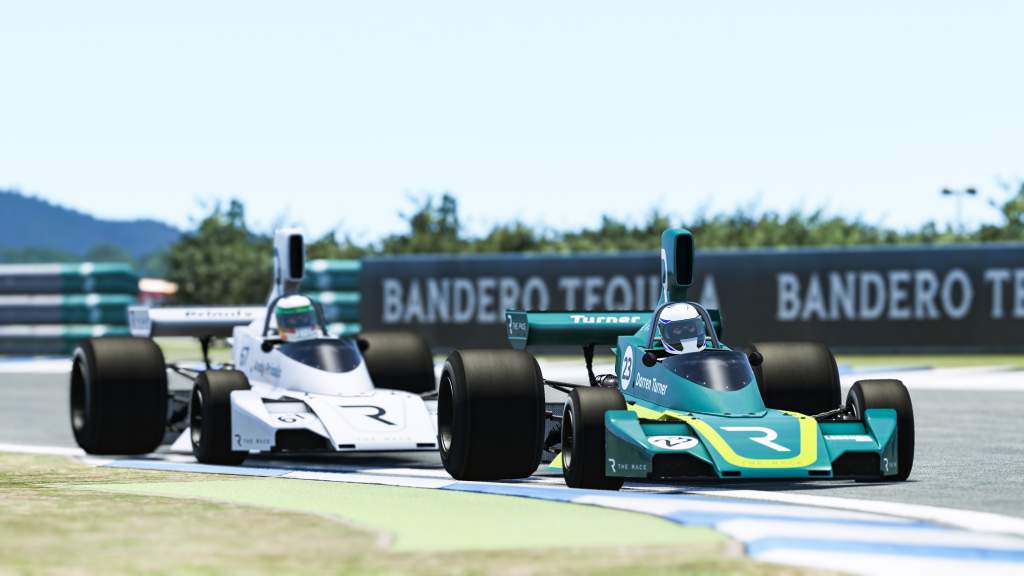 "After the boom of esports last year and me getting involved with the Legends Trophy, which was a lot of fun to do, I think most racing drivers have got their set-up for their home rigs.
"But some have their first set-up and are now looking for their second one so hopefully there's more drivers out there that will be interested in our product – that's what we're aiming for.
"If you are a keen petrolhead then in terms of how much time you'll get off the simulator then the investment of money doesn't seem as bad.
"This rig will still be relevant in three or four or even five years' time. And obviously you want something that's a reliable piece of equipment and that's what this is."