Formula 1's latest world champion Max Verstappen has been an eye-catching and exceptionally quick driver from the moment he made his F1 debut in 2015 when he was just 17 years old.
His young age means he was one of the first drivers in F1 who could've meaningfully used simulation racing games as a way to hone their skills during his ascent to F1.
More than that though, Verstappen is still an active simracer with Team Redline and has a lot of experience racing in major esports events as well as plenty of successes to go with it.
"It keeps me just ready to go," said Verstappen of his sim exploits in an interview for sponsor CarNext after he clinched the title.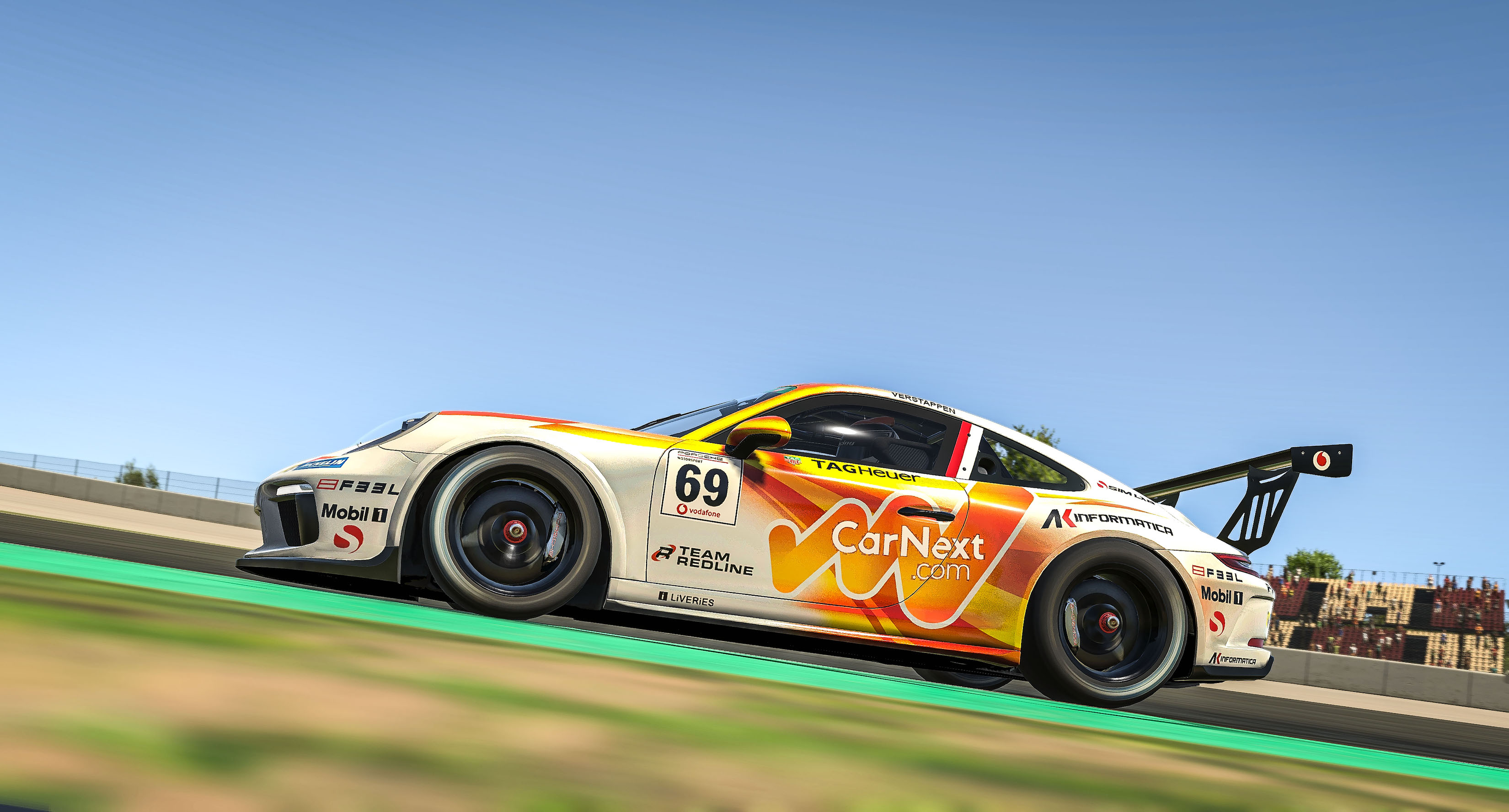 "Because I'm spending a lot of time also then on the set-up. I'm not racing a Formula 1 car on the simulator, but it's like GT cars. So it's also a different technique of driving.
"These sim drivers, they're so quick.
"It's very interesting to see them drive because they have no real experience of a car.
"But somehow when you look at how they are braking, how they get on throttle, it is how it should be. So it's very interesting for me to then compare myself to them, because they're naturally quick on the sim, I'm naturally quick in real life.
"And then that's another motivation because I know I am confident that when I jump in a real car, I'll be quick.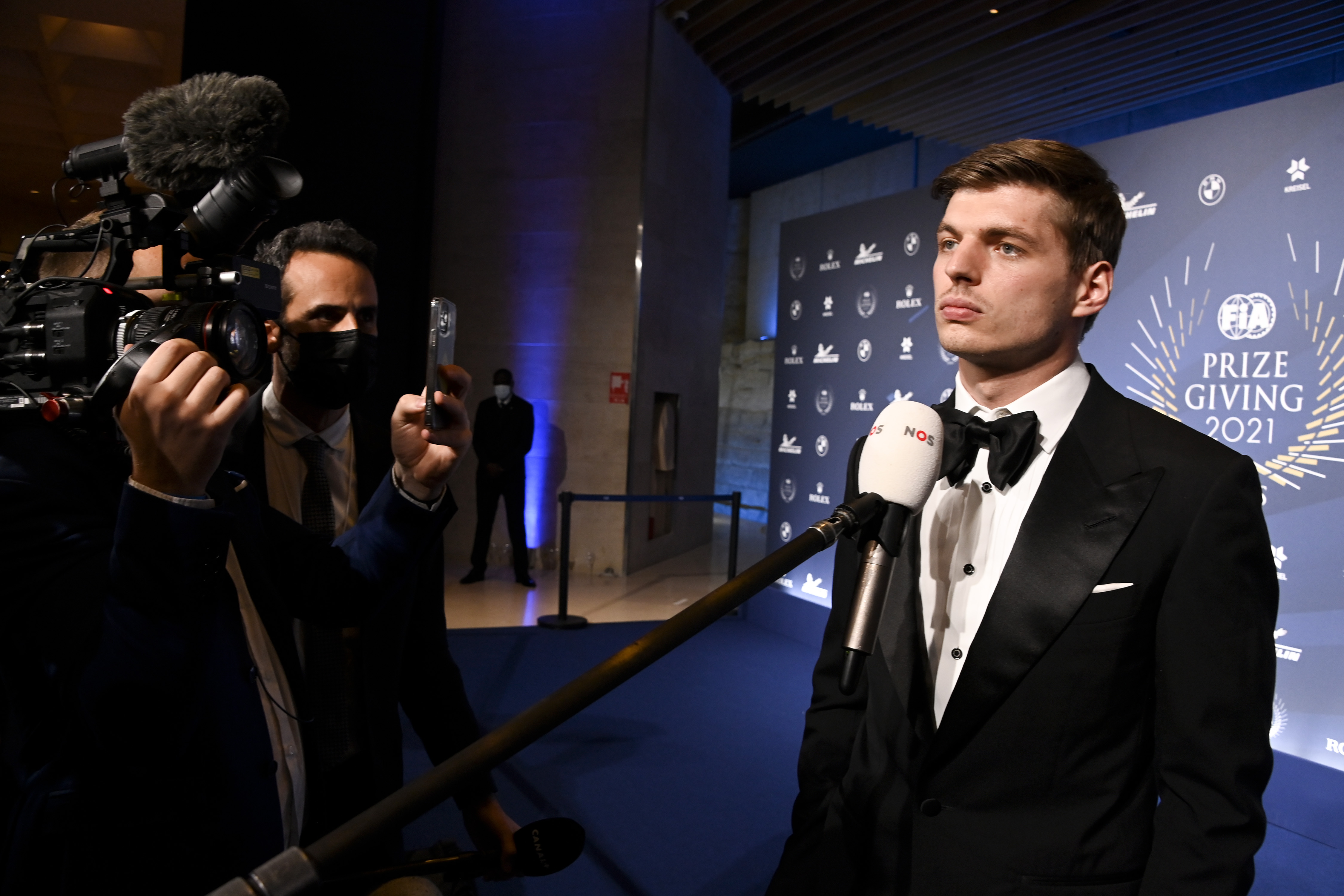 "But on the simulator, these guys are the benchmark and I have to push myself to that limit.
"So I like to just test myself and improve myself to also learn from them. So in my downtime, I'm still trying to improve myself, which I think also helps me in real life."
Alongside his many F1 race wins and now a world championship, in the past three years alone Verstappen – who admits that "even during the F1 weekends, when I jump out of my car, I would be on Discord" checking in with his Redline team-mates about set-ups and ideas – has established a list of simracing accolades enviable to many professional esports drivers.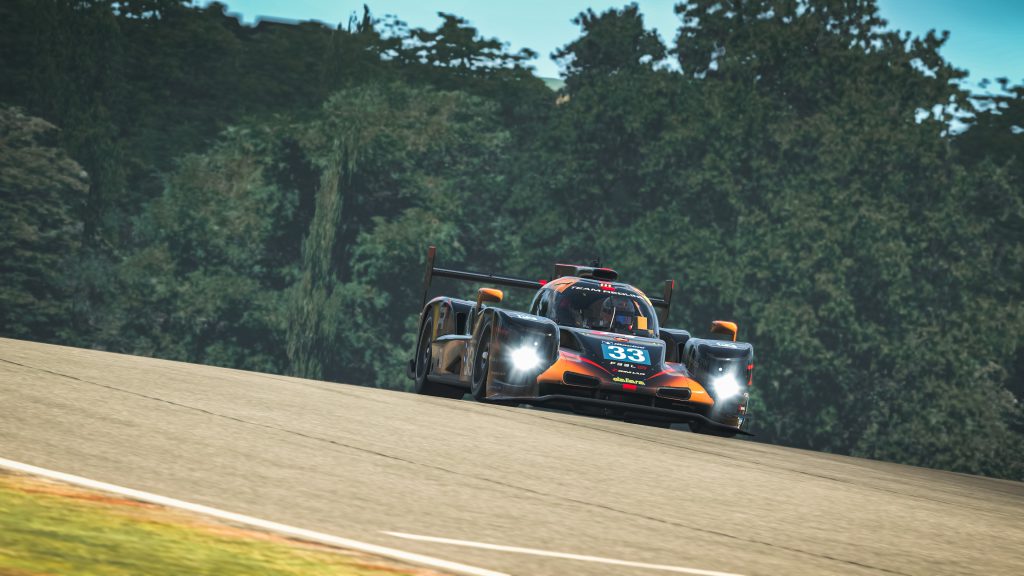 In the 2019 iRacing Bathurst 12 Hour Verstappen was a part of a four-driver GT3 team that also included Lando Norris and professional Dutch racing driver Nicky Catsburg.
The team didn't make it to the finish but what's of note is that Verstappen had by far the lowest iRating, a measure of a driver's success in iRacing, and he was the only driver in his team to have a class C licence. By comparison his three team-mates all had a class A licence and both Norris and Atze Kerkhof had an iRating of over 6000 – compared to Verstappen's 1508.
Fast forward to this year's iRacing Petit Le Mans run in October and by then Verstappen's iRating was at 8754, which was higher than many of the other Team Redline drivers who also took part.
That's a simple way to quantify Verstappen's rising esports successes in the past three years, but it's also worth remembering that only accounts for what he's achieved on iRacing.
Verstappen was also one of the stars of the first ever The Race All-Star Esports Battle run on rFactor 2. He took pole position and won his group race with opponents including Juan Pablo Montoya, Colton Herta and Antonio Felix da Costa.
That victory put the Red Bull driver through to the final where he was up against a number of high level esports drivers and other real-world racers.
He was the fastest real-world driver in qualifying as he started from ninth place but was caught up in the Turn 1 chaos that dropped him down to 22nd. From there he climbed back up to 11th place, which equates to an average of almost one overtake per lap.
The only real-world drivers who finished ahead of him were Herta in 10th and Felix Rosenqvist in seventh, although neither of those drivers had to charge their way back up the order as Verstappen did.
On numerous occasions the 2021 F1 champion has been the class of the field when up against other real-world drivers in simracing events.
In Team Redline's Real Racers Never Quit six round championship run on iRacing, Verstappen was crowned champion having won half of the races.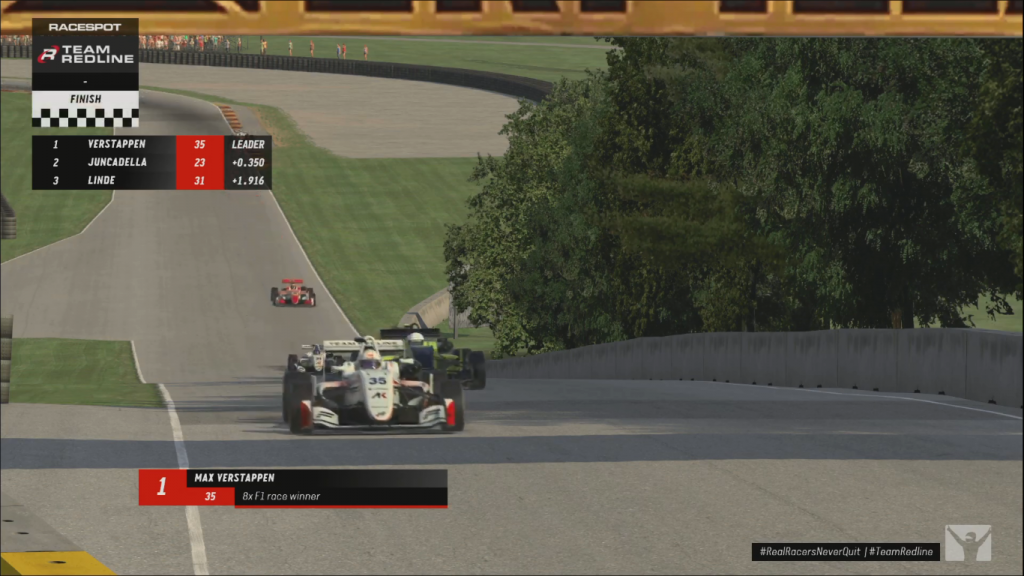 For context, Kelvin van der Linde ended second in the points standings and Norris was third after multiple podium finishes but never a race win. The two F1 drivers came together in the second race at Spa when fighting for the lead, coincidentally handing the win to van der Linde.
Seems like the tables have turned 🤔@Max33Verstappen @LandoNorris pic.twitter.com/tqVa9nwgjw

— Team Redline (@TeamRedlineSim) March 23, 2020
Even when Verstappen took part in the second round of the Supercars All Stars Eseries as a wildcard entry, he was at the sharp end of the pack instantly despite racing against professional, real-world Supercars drivers.
Of the four races the Dutchman competed in, two at Silverstone and two at Barcelona, he was the runner-up in three of them. The exception was in the reverse grid race where he had to start from 25th and in nine laps of Silverstone he made up seven places.
It's also worth noting that Verstappen wasn't alone on the grid in terms of having proven talent on iRacing. Also competing in that series was three-time Supercars champion and keen simracer Scott McLaughlin as well as the 2016 Supercars champion and fellow Team Redline driver Shane van Gisbergen.
So the fact Verstappen was instantly on a similar level to them, despite racing with a category of car that he's far less familiar with, speaks to just how talented a simracer the F1 star is.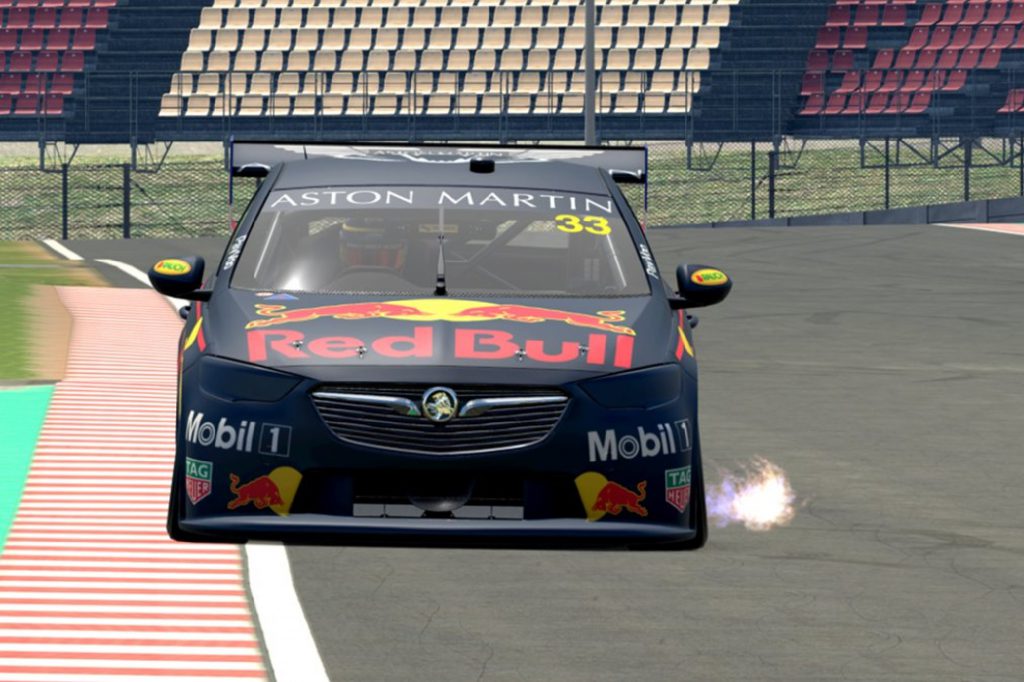 He may have speed and adaptability when it comes to simracing, but Verstappen hasn't always had luck.
After a dominant performance in the first VCO ProSIM Series race with a pole position and a race win alongside simracer Maximilian Benecke, the pair started off strong in Verstappen's only other appearance in the series as they qualified second at Spa.
However a netcode issue when running alongside Nicolas Varrone in the fight for first place meant Verstappen's F3 car was sent into the barrier and caused him to retire from the event.
Bizarrely, Verstappen has also been the victim of technical issues in two consecutive 24 Hours of Le Mans events run on rFactor 2.
He was the fastest qualifier for the 2019 event, beating Aleksi Uusi-Jaakkola in the sister Team Redline car. However neither car got a chance to win due to the race being red-flagged and then cancelled after 12 hours due to technical issues.
The following year Verstappen was far from the only high profile real-world driver taking part as the 2020 24 Hours of Le Mans Virtual took place before real-world motorsport had fully returned.
Even on a grid containing other F1 drivers past and present including Fernando Alonso, Pierre Gasly and Jenson Button among many others, Verstappen and the rest of the Team Redline entry were in contention for the overall win having qualified in fifth and occasionally led the race.
But over nine hours into the race and with Verstappen behind the wheel and holding first place, he was rear-ended by the Williams Esports car that would eventually go on to win. That's because a glitch meant the Team Redline car was put directly in front of the Williams Esports car, forcing a crash.
That gave the Team Redline LMP car a significant amount of damage as Verstappen spun into the barrier at the Porsche Curves later in the lap and then had to crawl back to the pits. The team carried on but the four drivers, one of which was Norris, finished 25th overall and 17 laps down on the winners.
Not every iRacing special event has gone Verstappen's way either, including the iRacing Petit Le Mans as his team-mate Diogo Pinto had a hardware failure which forced the pair to retire when they were leading.
Yet since the start of 2019 he's had four iRacing special event victories, including two this year. The two most recent victories were comfortably earned as well and even when you exclude the rest of the team and just look at Verstappen's personal performance, he was the class of the field in both races.
In the Bathurst 12 Hours he qualified for the team and took pole position by 0.449s over second placed Lasse Bak of Williams Esports.
That one-lap pace translated into strong race pace, with one of the fastest average race laptimes of any driver in that race. After 12 hours he and his team-mate, the former Ferrari F1 Esports driver Enzo Bonito, won and were a lap ahead of the second-placed team.
Two months later Verstappen followed that up with victory in the iRacing Nurburgring 24 Hours, sharing a car with Benecke and Chris Lulham.
Of the 174 laps his team completed, Verstappen drove for 56 of them. What's truly remarkable is that, excluding Sven Haase who only completed four laps before his team retired, Verstappen had the fastest personal average race laptime of anyone.
It's worth stressing that the iRacing special events are some of the most prestigious ones run on the game and so they attract the best players around. In a field comprising the highest-calibre iRacing drivers, Verstappen beat all of them in average race pace over the course of the 24 hours!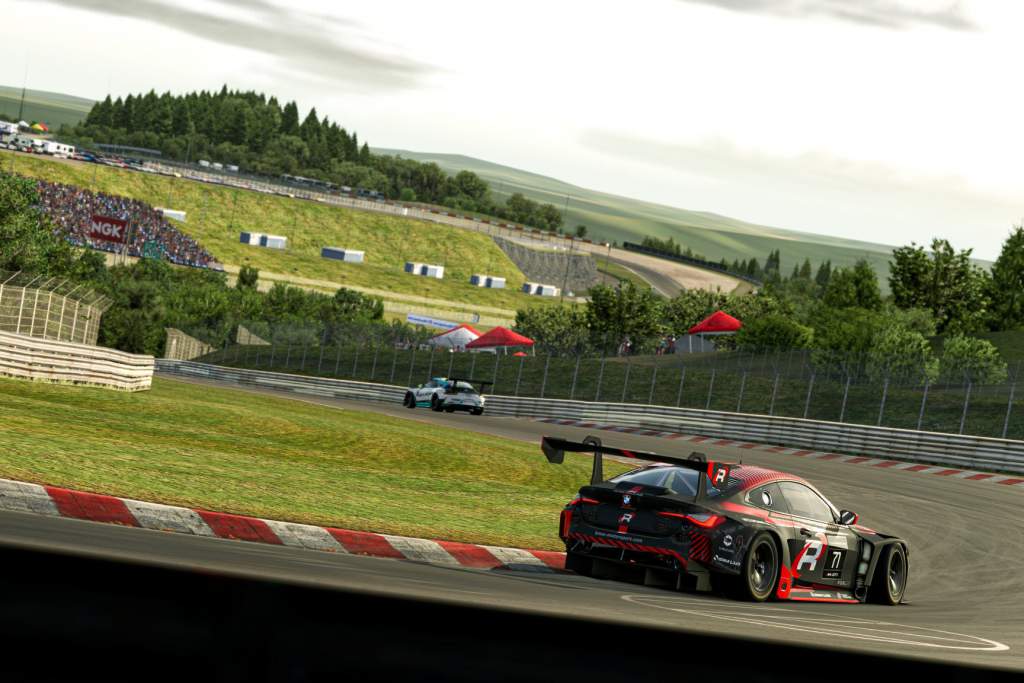 By contrast though Verstappen has had some black marks during his time simracing. He had a far from clean one off appearance in the second round of the inaugural rFactor 2 GT Pro Series which resulted in him getting two penalties across the two races.
Arguably the most egregious coming together he's had was in the follow-up to Team Redline's Real Racers Never Quit championship that was historically-themed and featured a grid of Lotus 79 F1 cars.
Verstappen was holding first place in the second race at Silverstone and just ahead of fellow real-world racer Dani Juncadella. The two touched when Verstappen forced Juncadella onto the grass and then spun out himself after hitting Juncadella's front right tyre. In short it could be described as Verstappen over-aggressively trying to defend his position.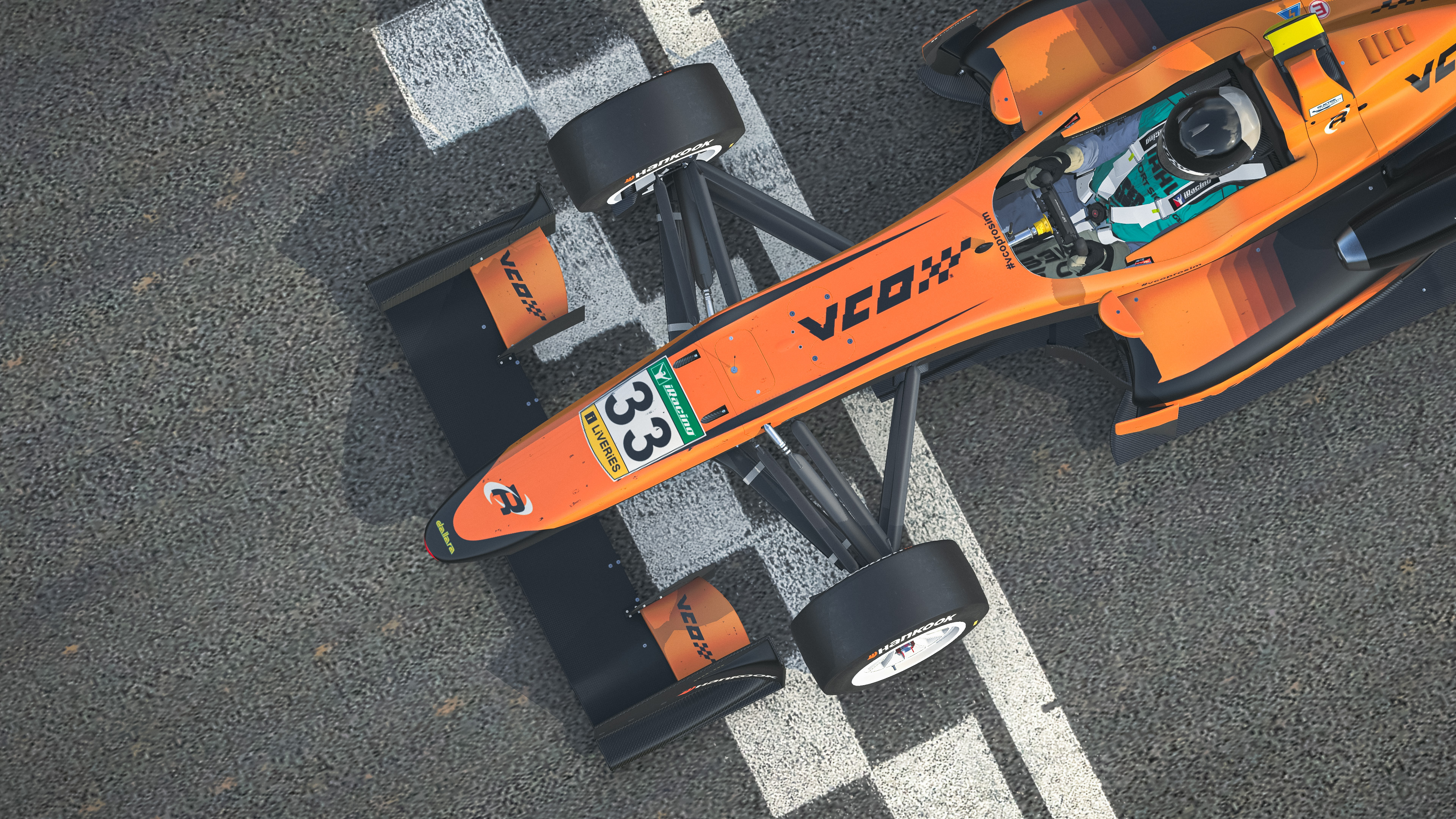 Those few occasions aside, Verstappen has undoubtedly proven that he is a truly exceptional simracer as he has raw speed and the ability to replicate it lap after lap on a variety of different circuits and in a multitude of different cars. He reckons he puts in "40-50 hours" of preparation for every esports event he does.
"I want to win it whatever I do," Verstappen added.
"I want to go out and not to look like an idiot.
"So when I'm on the simulator, I'm also flat out."
The latest F1 world champion isn't just good at simracing by the standards of a real-world driver – he's one of the most talented and successful simracers in the world.