Double NASCAR champion Kyle Busch will make his IndyCar debut when he competes in this weekend's iRacing Challenge event using the Motegi oval, while 2017 Indy 500 winner Takuma Sato and series legend Helio Castroneves will also make their debuts.
Busch – the 2015 and 2019 Cup Series champion – follows seven time NASCAR champion Jimmie Johnson and 26-time Cup race winner Dale Earnhardt Jr in competing in IndyCar's esports stand-in series.
Johnson has contested the first two rounds of the series – at Watkins Glen and Barber Motorsport Park – while Earnhardt joined for the the first oval round where he finished on the podium on his debut last week. He is not expected to race at Motegi.
Joe Gibbs Racing driver Busch is fairly new to iRacing, but has been putting in practice and has improved while competing in the NASCAR Pro Invitational Series been held in the period the NASCAR calendar is suspended due to the coronavirus outbreak.
"The guys that have never used the service, never drove the sim, not even gamers, really adapt so quickly because of how realistic I believe the iRacing platform is," said Earnhardt after his third-place finish last weekend.
"They pick up on it really quick.
"We've been spending so much time with our Cup cars, all the Cup regulars. Kyle Busch, what a great example of a guy who had no clue of what he was doing, and now he's guaranteed a top-10 finish, maybe top-five, and it shouldn't be that way.
"It's much more challenging than he makes it look. He puts so much time in. I can say the same thing with the IndyCar guys."
IndyCar back to Japan in latest iRacing Challenge calendar surprise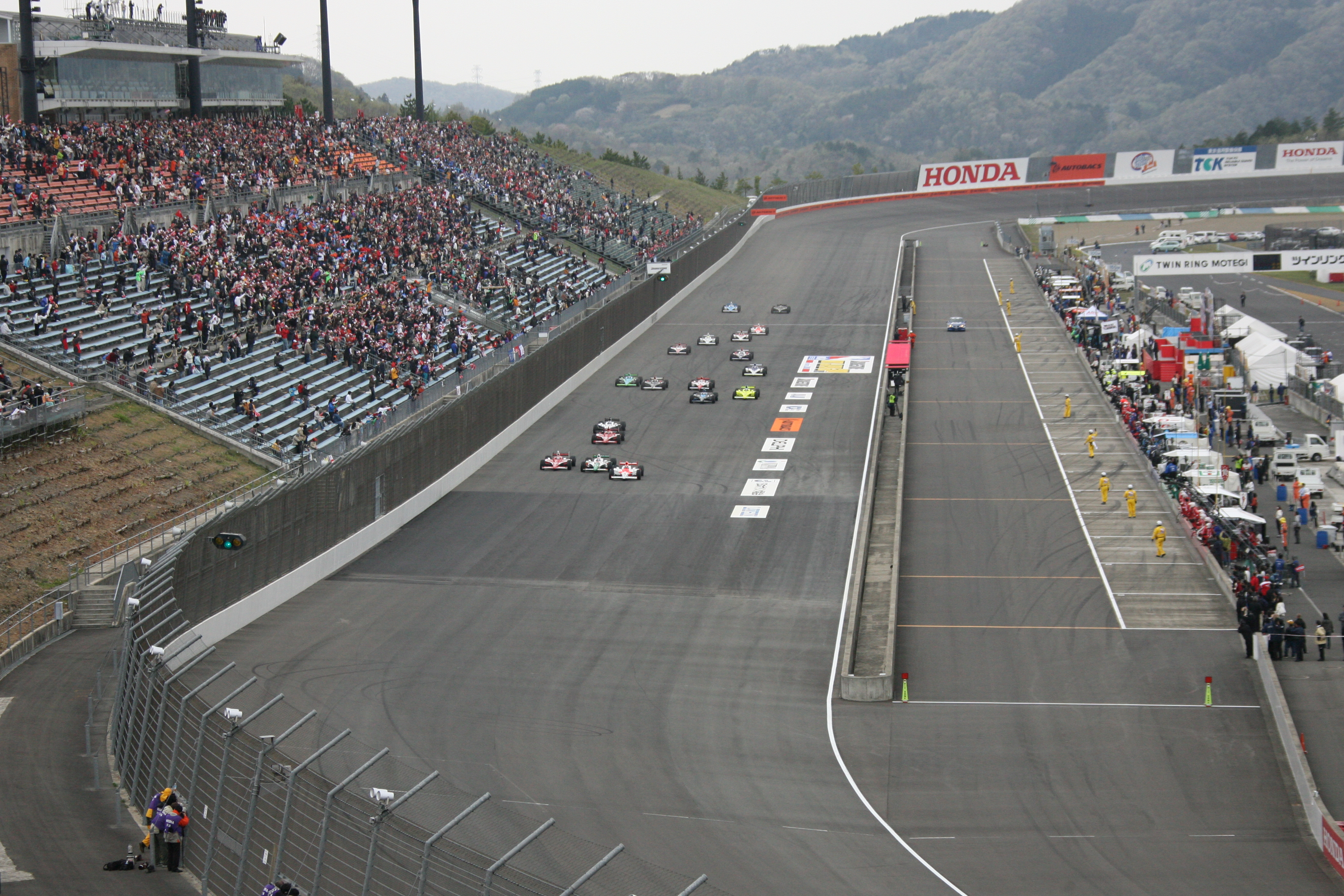 This weekend's iRacing Challenge race is a 'random draw' track, and the Twin Ring Motegi track has been selected, making it two oval rounds in a row following Michigan.
The venue – north of Tokyo – hosted the Indy Japan 300 between 1998 and 2011.
Adrian Fernandez won the first two races in 1998-'99, while Dan Wheldon (2004-'05) and Scott Dixon (2009, '11) are the only other multiple winners. Wheldon holds the qualifying and race lap records from the 2004 event.
All but the 2011 race took place on the oval, with that year's tsunami causing damage to the oval, which forced the organiser to move the race to the venue's road course.
The venue is probably best remembered in American motorsport for being the place where Danica Patrick became the first female driver to win an IndyCar Series race in the championship's history in 2008.
Having made his debut at Michigan last weekend, Earnhardt is not expected to compete at Motegi in the iRacing Challenge, having already confirmed he won't regularly race in both of NASCAR and IndyCar's respective major series every weekend.
Ed Carpenter Racing's series rookie Rinus VeeKay joins the grid this weekend, while 2011 Motegi winner Helio Castroneves – who now only races in real-world IndyCar part-time – makes his iRacing series debut.
Castroneves has already been racing in The Race's Legends Trophy simracing events in recent weeks.
Ex-Formula 1 driver Sato will contest his native race for his regular team, Rahal Letterman Lanigan Racing. He has two starts at the venue in the championship in real-life, but joins the iRacing Challenge for the first time.