Details have been released for season four of the MotoGP Esport Championship, with global heat races kicking off online next month before the pro draft and the championship's first live round in May.
The first of three online challenges will launch on 5th March, with reigning champion AndrewZh out to defend his 2019 title against stiff opposition – headed by double winner Trastevere73, dethroned last year by the newcomer.
Following the online challenges (taking the form of time-attack mode on a specified track and in specific conditions), the series will again hold a pro draft in which competitors are linked up with MotoGP teams to ride in their colours throughout the remainder of the live action.
After each challenge, the gamers with the fastest lap times are split into two different standings – Europe and Rest of World. The top 45 from each region are awarded points based on the official MotoGP scoring system.
The overall standings at the conclusion of the third challenge determine the 22 gamers who qualify for the draft selection; 16 from Europe and six from the Rest of World category, with the top 11 becoming MotoGP Esport riders and the following 11 their reserves.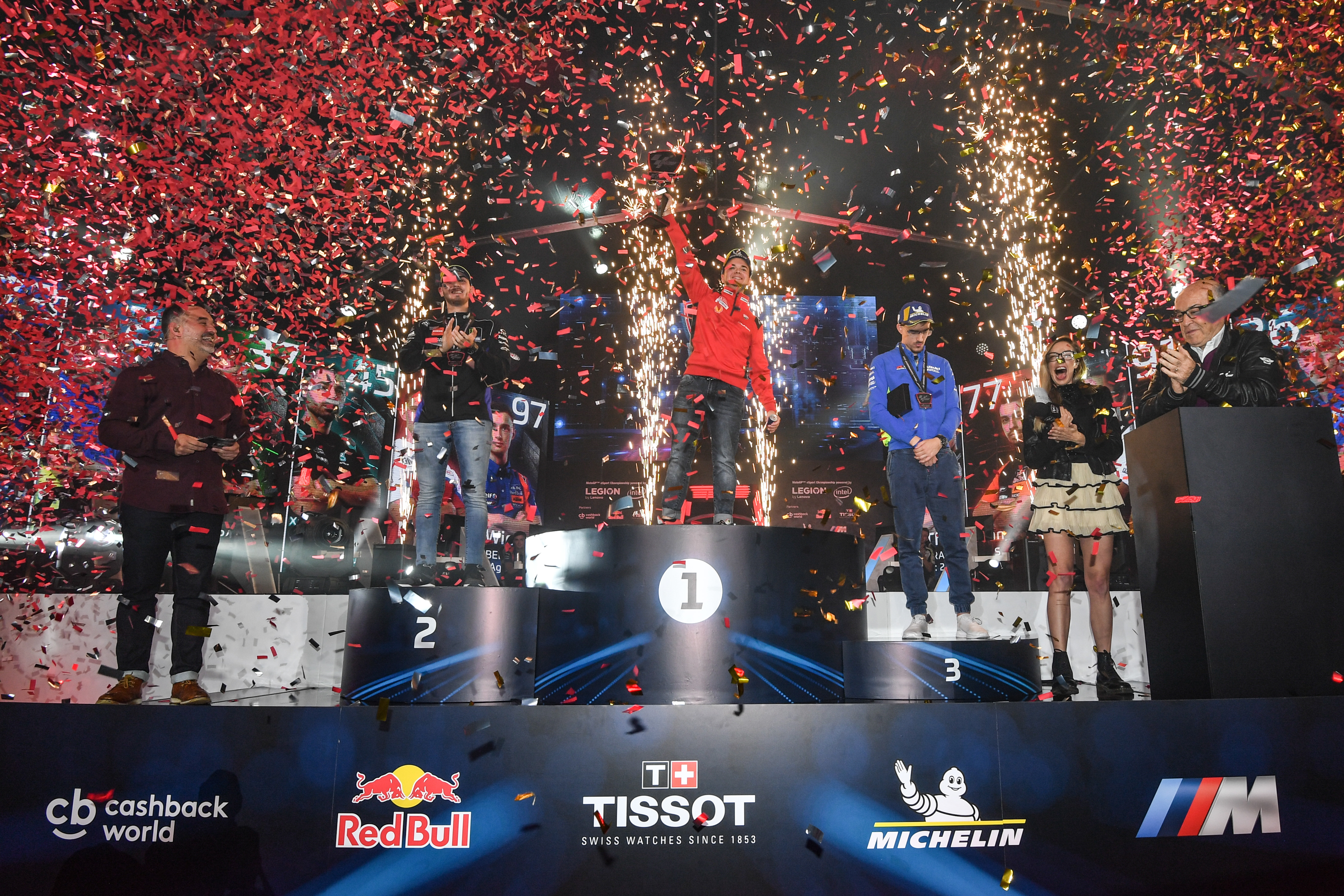 The championship switches to live events in May, with four rounds of the 2020 MotoGP championship hosting races. Kicking off at the Italian Grand Prix at Mugello, the series also visits the Red Bull Ring for the Austrian Grand Prix and Misano for the San Marino round, before culminating alongside MotoGP at the Valencia season finale in November.
Once again backed by BMW, the series' winner will collect a car from its M Sport range as the grand prize.
Keeping its two-wheeled Esport championship in-house (a formula it also uses for electric racing series MotoE) has proven to be a successful strategy for rights-holders Dorna, with the championship going from strength to strength in its first three seasons and drawing impressive numbers.
Now broadcast by 15 of MotoGP's television partners, it has so far earned 64 million video views online, 247 million impressions and over eight million engagements, with more than 50% of the audience between 13 and 24 years old.
PRO DRAFT:
• Online Challenge #1: March 5-8
• Online Challenge #2: March 19-22
• Online Challenge #3: April 2-5
• Draft Pool pick window: April 6-17
GLOBAL SERIES ROUNDS:
• Global Series Round 1: | 29 May | #ItalianGP | Race 1 and 2
• Global Series Round 2: | 14 Aug | #AustrianGP | Race 3 and 4
• Global Series Round 3: | 11 Sept | #SanMarinoGP | Race 5 and 6
• Global Series Round 4: | 13 Nov | #ValenciaGP | Race 7 and 8