The newly formed MAHLE Racing Team has been competing in the Digital Nurburgring Endurance Series held on iRacing.
The team, comprised of four time Argentinian touring car champion Agustin Canapino and sim racer Alex Arana, finished the first two races on the podium but was unable to take home a win.
That all changed with the third round where it crossed the line in second, but a time penalty for BS+COMPETITION meant MAHLE was declared to have won for the first time in the series.
Given the quality of drivers racing in the championship, the MAHLE's consistently good results are quite the achievement – especially since Canapino had never raced around the Nordschleife before the series started.
"Nordschleife is the most difficult track in the world, with no doubts," Canapino said.
"Nothing resembles and maintains the essence of the old school, where every single part of the track has its high dose of risk and difficulty.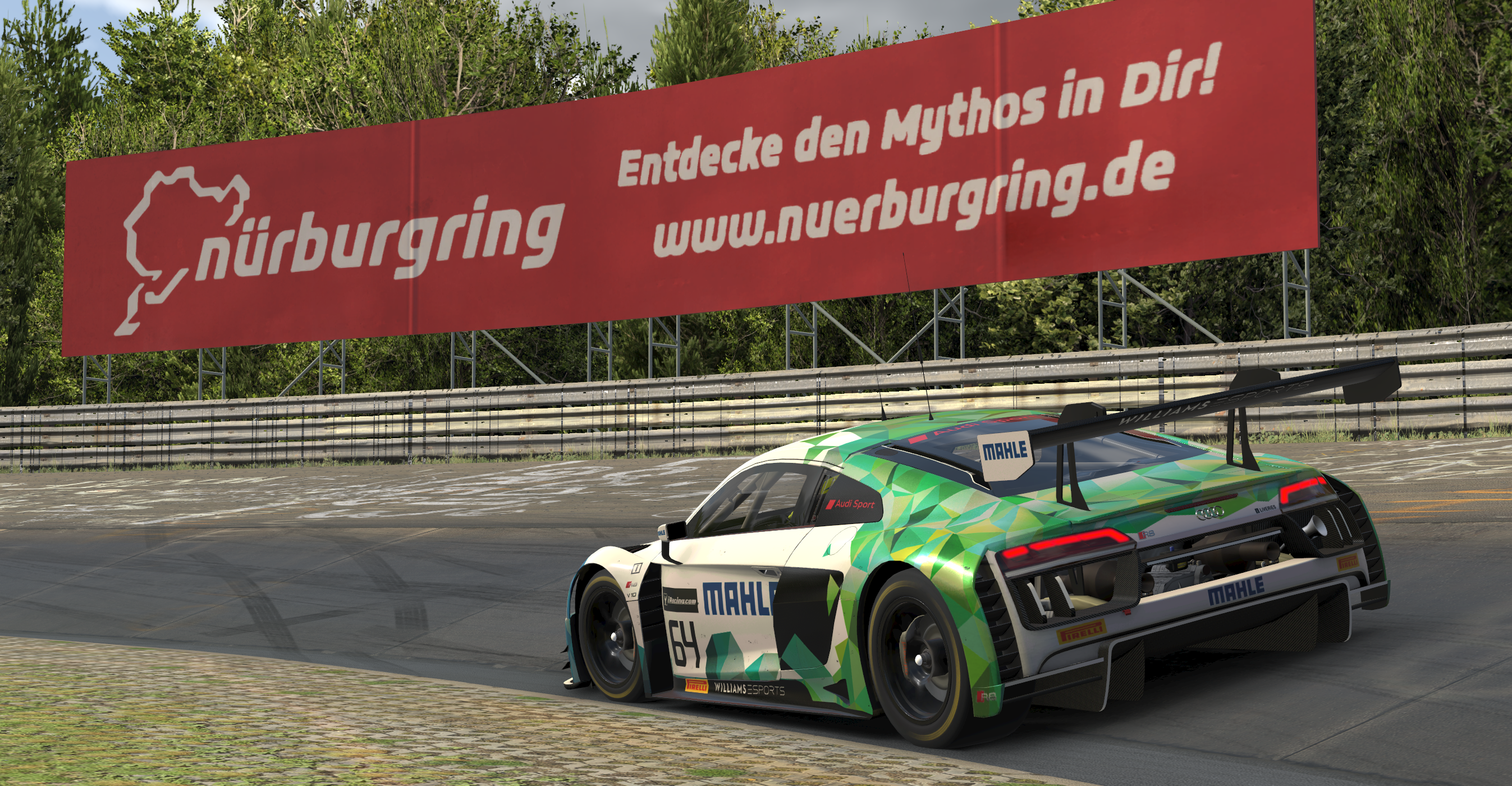 "I really like it, although I still don't have the amount of experience necessary to enjoy it. I need more races there to be able to manage the tension and be able to achieve a better feeling with all sectors.
"The only possibility to be fast here is making lots of laps – one hour of training is equivalent to 15 minutes anywhere else, so it takes you four or five times more due to the fact that this track offers an endless variety of curves."
After three rounds MAHLE currently leads the championship standings in the SP9 category.
That frontrunning pace was established early on, even despite Canapino's lack of track knowledge, as Arana secured pole position for the team in the first race.
After the reins were handed to Canapino mid-way through the race, he made a minor mistake with two laps left to go that cost the team the win in the opening round.
The damage was minor though so Canapino recovered to cross the line in second.
---
Promoted article in association with MAHLE
---
They finished the second race in third place with their Audi R8 LMS GT3.
In the third race their bid for their first win started off strongly with a qualifying time good enough for pole position courtesy of Canapino.
A first lap incident dropped them down to sixth, but they fought their way back up to second, which became first after BS+COMPETITION's time penalty for not changing all of its tyres during a pitstop.
Canapino said: "Luckily I was able to continue racing after the collision with Philipp Eng, with a damaged car on straights specially.
"From there we changed the strategy and based on a few excellent stints from Alex we recovered up to the top.
"We finally achieved a victory that we couldn't get before. Thanks to MAHLE and Williams for trusting us."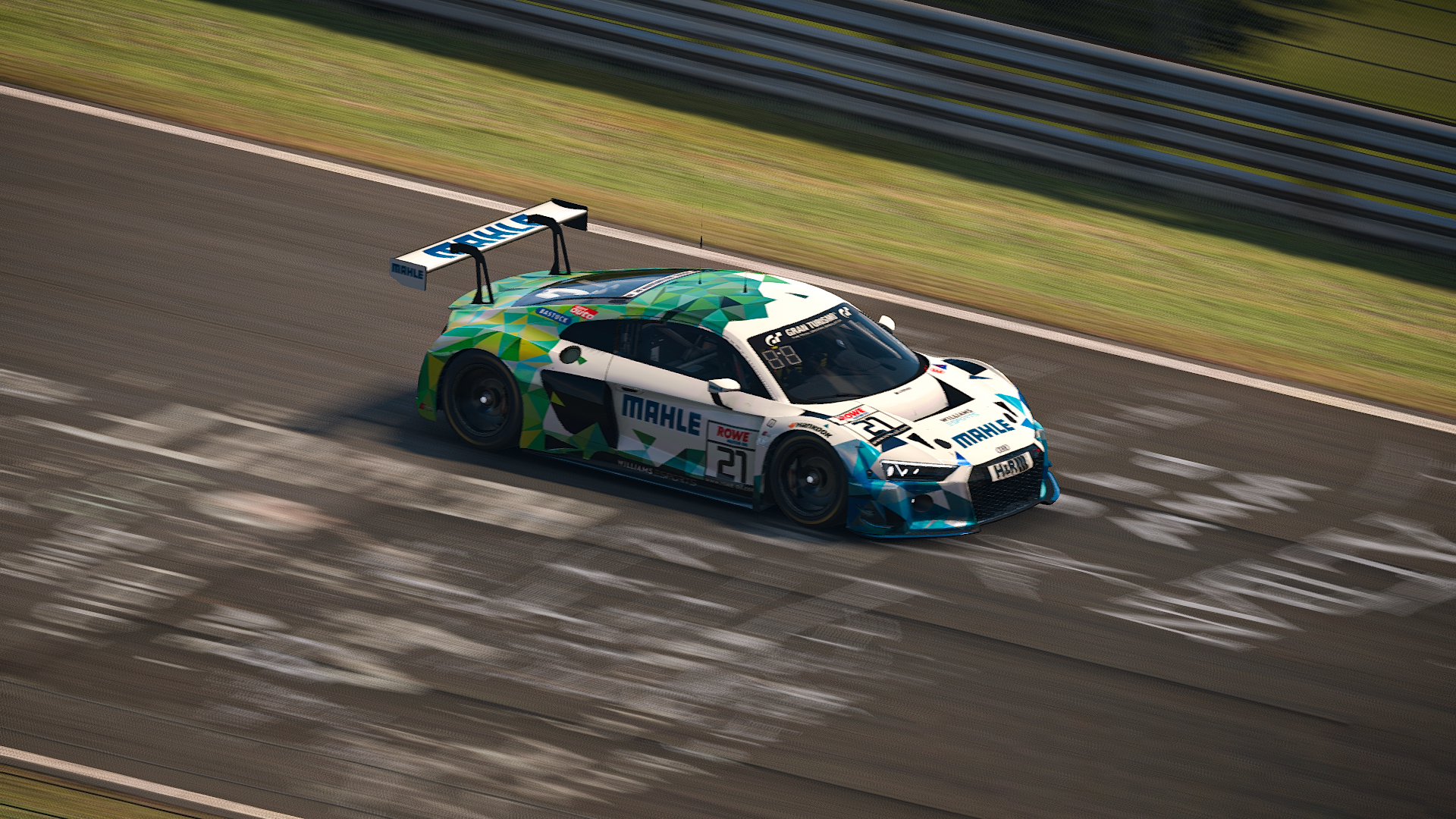 Even as an experienced sim racer and one with an iRating of 9000, Arana recognises how tough it is to hook up consistently quick laps around Green Hell.
"Nordschleife is the premier challenge for every driver, it's the most difficult track in the world where it's very easy to make a mistake and end the race into the wall in a split of a second," Arana said.
"It requires a lot of practice and experience to set a very fast race pace without making mistakes."
Driving with a damaged car is not something sim racers intentionally practice and prepare for.
However, during Saturday's race he had to quickly adapt for that when Canapino later pitted and handed over driving duties to Arana.
"That was a crazy race for us, especially the incident in lap one, after which we had to fight back to the top," Arana said after winning.
"From there we had to try hard to gain positions with a damaged car to reach victory.
"That is not the way we would have liked to win, but it's still the very first win for us in the Digital Nurburgring Endurance Series and for MAHLE since its esports debut."
---
MAHLE has been a partner of real-world teams and manufacturers for ages. It was among the first automotive brands to set up its very own presence in esports racing – long before the whole sector went through the roof…