A number of IndyCar drivers including Alexander Rossi, Colton Herta and James Hinchcliffe will compete in a Subaru-backed rallycross esports series with a charity pot of $10,000.
The Subaru iRX All-Star Invitational presented by Yokohama – backed by iRacing – will get underway on April 10, and will use six venues from America and Norway.
Points will be awarded at each round and at the end, the $10,000 will be "donated to charity on their behalf, with more information on charitable beneficiaries revealed prior to the first race", according to iRacing.
As well as Rossi, Herta and Hinchcliffe, Conor Daly will also take part from the top-tier American single-seater series. NASCAR sim regulars Ryam Truex and Parker Kligerman have also been invited.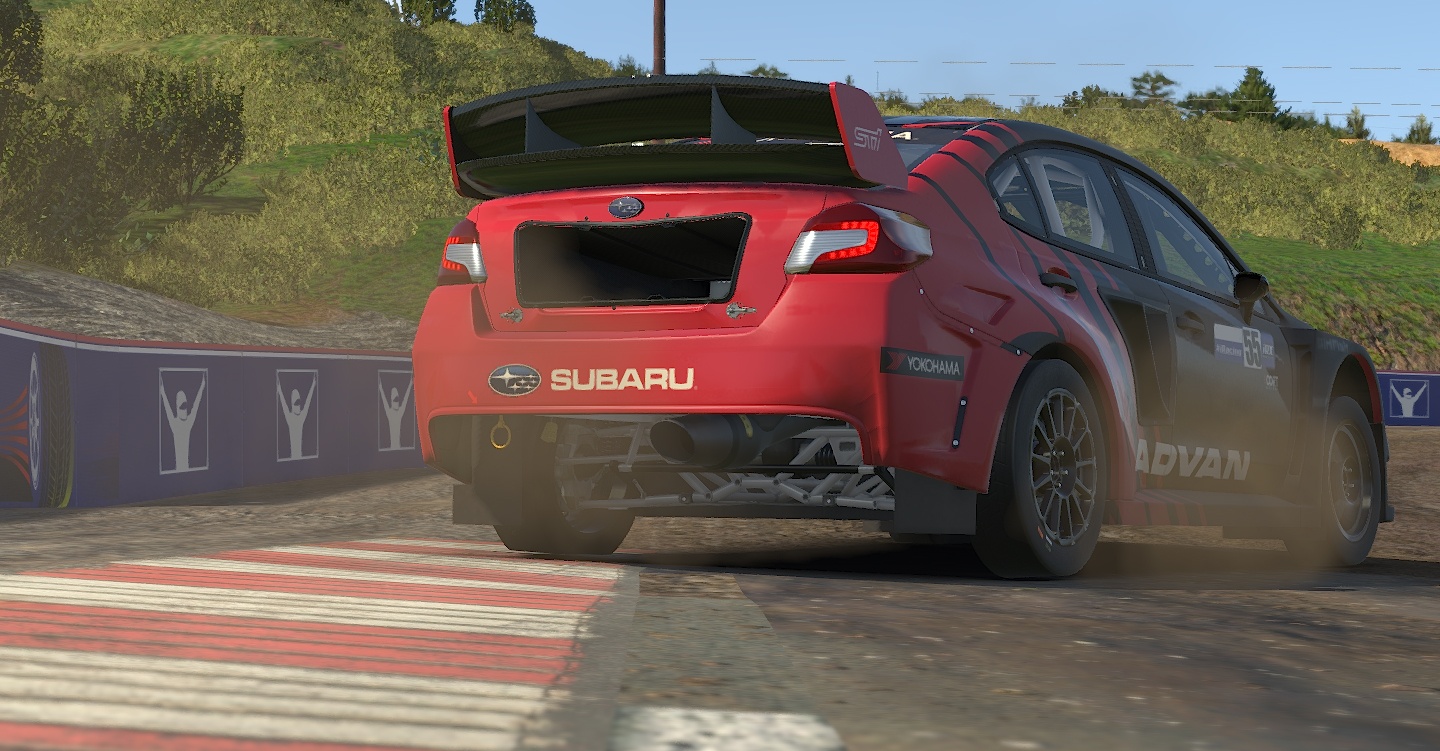 Subaru USA's rallycross stars will join in too – ex-World Rally Championship regular Chris Atkinson, extreme sports star Travis Pastrana, sometime WRC driver Patrik Sandell, and three-time Global Rallycross champion and ex-Toro Rosso Formula 1 driver Scott Speed.
World Rallycross frontrunner Andreas Bakkerud is also part of the entry, with drivers from dragster racing, supercross and drifting included too.
iRacing confirmed that it will also run a "star car", with announcements on that "forthcoming".
The event will take place each Friday at 6pm Eastern Time, and will be streamed "across iRacing's social media channels".
Entry list
Chris Atkinson, Nitro Rallycross
Andreas Bakkerud, World Rallycross
Cabot Bigham, Nitro Rallycross
Christian Brooks, US rallycross Lites and Formula 4
Ron Capps, NHRA
Conor Daly, IndyCar
Mitchell de Jong, US rallycross
Tanner Foust, Nitro Rallycross
Vaughn Gittin Jr, Formula Drift and Ultra 4
Colton Herta, IndyCar
James Hinchcliffe, IndyCar
Parker Kligerman, NASCAR
Justin Lofton, Trophy Truck
Conner Martell, US rallycross Lites
Tyler Menninga, Monster Jam
Travis Pastrana, Nitro Rallycross, Nitro Circus, and American Rally Association
Travis PeCoy, US rallycross
Chad Reed, Supercross
Alexander Rossi, IndyCar
Patrik Sandell, Nitro Rallycross
Brandon Semenuk, American Rally Association
Scott Speed, Nitro Rallycross
Sami-Matti Trogen, World Rallycross RX2
Ryan Truex, NASCAR
Blake 'Bilko' Williams, Nitro Circus and US rallycross
Calendar
April 10 Hell, Norway
April 17 Daytona International Speedway (short)
April 24 Sonoma Raceway
May 1 Lucas Oil Raceway
May 8 Atlanta Motor Speedway (long)
May 15 Hell, Norway