Last year almost every major motorsport championship hurriedly established a virtual racing championship to tide fans over until real-world racing could resume.
Fortunately the schedules of those series have had comparatively minimal disruption so far this year. But, with series motivated by the popularity of the sim races they ran last year, the winter break has seen a revival of these esports events backed by major championships.
Formula 1, Formula E and IndyCar have all held short virtual championships while their real-world events weren't on, but that's where the similarities end.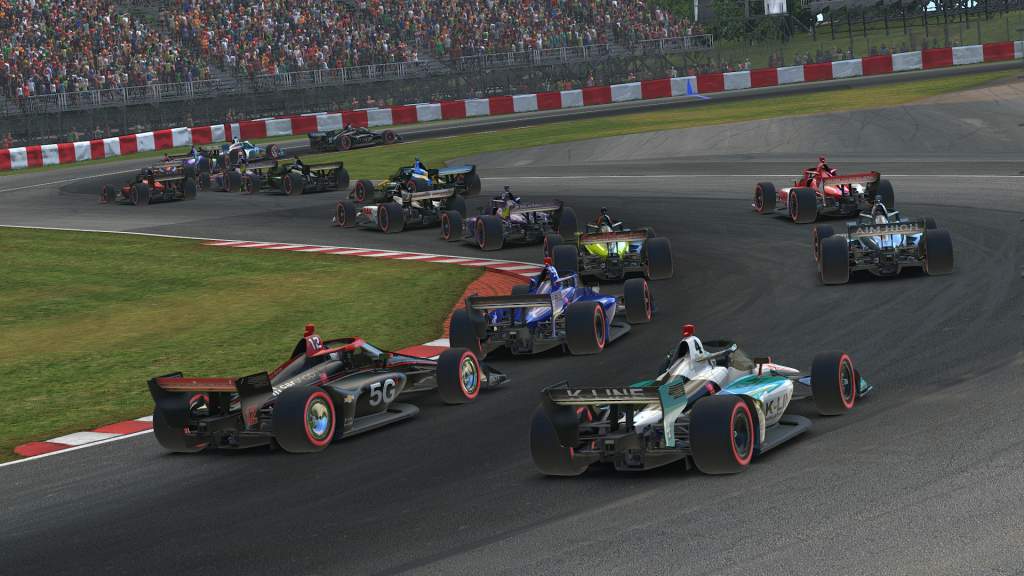 The first differentiator is the game being used, with F1 using the officially licensed, Codemasters-developed F1 2020 game whereas Formula E opted for rFactor 2 and IndyCar (above) went with iRacing.
Another major difference, and a significant one at that as it changes people's perception and reaction massively, is the focus of the series and how seriously they're meant to be taken.
In 2020 Formula E and IndyCar intended to produce high-quality, serious races that were substitutes for the real deal.
F1, meanwhile, very clearly made its Virtual GPs more entertainment-orientated and, in lieu of the championship being unable to get the whole 2020 grid to take part, drafted in famous names from a wide variety of professions.
Each of the three championships changed their approach to some extent for this year but none of them lacked room for improvement, albeit for different reasons.
Formula 1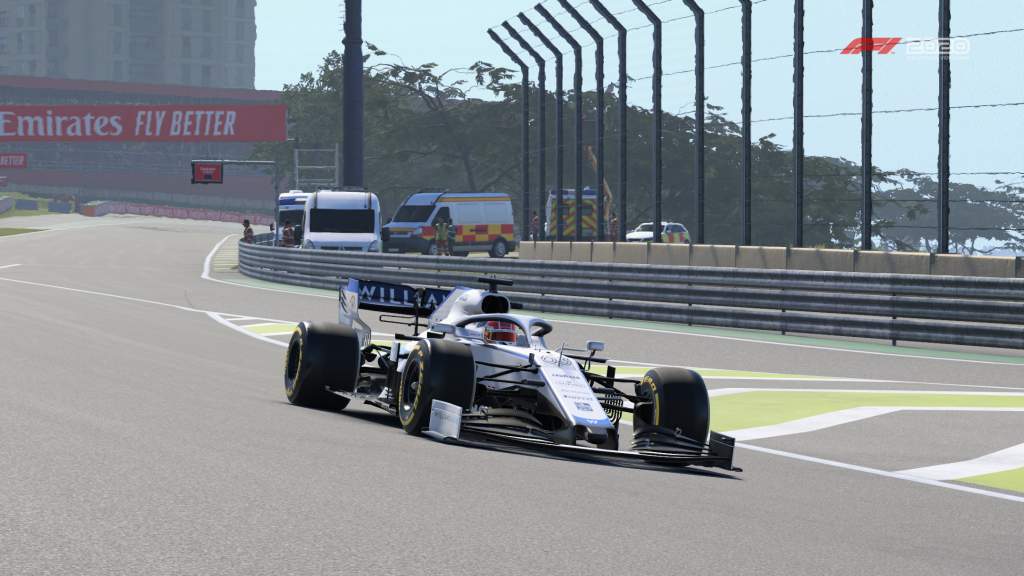 There was motivation for the teams to do well in the three-race 2021 Virtual GP championship, with the addition of a $100,000 prize pool to go to each team's individually-selected charity.
There were only ever 18 cars at most due to a lack of Racing Point/Aston Martin representation, while the Virtual British GP had only 16 starters due to Mercedes not taking part either.
Williams was the only team to field its current F1 drivers, and George Russell – the star of the original Virtual GP series – won both races he contested.
Red Bull's now-reserve Alex Albon was another notable part of the grid for each round and a number of Ferrari Driver Academy members contested at least one race – these including Robert Shwartzman, Callum Ilott and Arthur Leclerc.
The rest of the participants were other racers from lower formulae, ex-F1 drivers, gaming YouTubers/Twitch streamers and more celebrity guests.
The 50-percent distance main event was preceded by a separate five-lap sprint race featuring the F1 Esports drivers that decided the grid for the main event, with every simracer representing a main-race guest driver.
It was a time-efficient way of seamlessly integrating the F1 Esports drivers into the broadcast whilst also ensuring a mixed up grid for the main race. It also acted as a sort of demonstration for the proposed sprint races F1's looking to add to some grands prix this season.
The downside was that the qualifying races were only five laps long so there were no strategic decisions to be made and only three laps of racing with DRS active, so the finishing positions never strayed too far from the starting order.
It was an annoyance to the F1 Esports drivers, who have long been asking for longer races in the Pro Series. But it looked like the format was going to pay off and set up an interesting Virtual Brazilian GP since a poor performance by Alvaro Carreton meant the all-conquering Russell had to work his way up from 14th to be able to fight for the victory.
That ended up being rather academic though since a massive crash at the start of the race caught out most of the drivers and Russell was one of the few who got by unscathed and moved up to third place after just two corners.
Chaos at Turn 1 😱@GeorgeRussell63 into the top three

Join us as the Virtual Sao Paulo Grand Prix continues!#VirtualGP 🎮 #F1

— Formula 1 (@F1) February 14, 2021
That was the biggest crash in any of the Virtual GPs but the other races weren't completely clean either, with Enzo Fittipaldi's race-winning overtake on Arthur Leclerc in the Virtual Austrian GP coming after the Haas driver pushed Leclerc from behind.
In terms of pure racing action the Virtual British GP was possibly the peak as star goalkeeper Thibaut Courtois unexpectedly overtook Albon on the first lap and in the latter stages both Russell and Albon traded passes on one another for the race win.
For the lead of the #VirtualGP…. what a race so far from @georgerussell63 🤩

Watch live here:
📺: https://t.co/iWQxK7azJw
📺: https://t.co/Fbk4QxEznh
📺: https://t.co/sd6W0SdAp2 pic.twitter.com/vPNIU2XlR7

— Formula 1® Game (@Formula1game) February 7, 2021
The excitement there was admittedly dampened by the fact that Albon had a three-second time penalty to his name for multiple track limit infringements and it never looked like he was going to pull out a big enough margin over Russell to offset the penalty.
The game's automated penalty system created perhaps the biggest black mark against the Virtual Grands Prix since the first one saw 140 seconds worth of penalties given out along with a disqualification for former F1 driver Vitantonio Liuzzi.
It wasn't a great look, but arguably a more strict penalty system would have benefited the other stand-in simracing championships.
Formula E
Whereas last year's Race at Home Challenge gave equal prominence to the real Formula E drivers and simracers, Formula E Accelerate has instead been an esports-driver focused championship.
Across the six-race championship three different drivers won races and heading into the final round it was very much a two-way championship fight, with Frederik Rasmussen overcoming a 26-point deficit to beat Erhan Jajovski thanks to double points being on offer.
Compared to the F1 Virtual GPs or real-life E-Prix races, the Accelerate events were short and simple affairs with little in the way of strategy.
That's not to say the races were without their dramas, most notably in the third round where Bono Huis and Graham Carroll misjudged the race distance and ran out of energy a lap early.
There were two races for real-world Formula E drivers however, and the wole grid took part. They weren't just for show either – the drivers were racing to score points for their respective team to go towards the Accelerate teams' championship, which the esports drivers had already been contributing to.
Though these two pro driver races were just 12-car affairs, there were a lot of on track incidents packed into the 12-minute running time.
Not @JeanEricVergne's favourite race! #FEAccelerate #Allianz pic.twitter.com/fX8UBKMeVa

— ABB FIA Formula E World Championship (@FIAFormulaE) March 11, 2021
At Diriyah a first lap pile-up allowed Jake Dennis and Sergio Sette Camara to pull away from the rest of the pack and the BMW i Andretti driver won by a margin of 34 seconds over Norman Nato in third.
And its Rome counterpart later on was no better as Stoffel Vandoorne pushed Robin Frijns wide and into a barrier at Turn 1 and they then hit each other twice after that.
Vandoorne, the champion of Formula E's 2020 virtual series, hit Frijns into a spin to re-pass him for second later in the race – which is not to say that Frijns was completely clean either as he hit the back of Mitch Evans on the first lap in his charge back up the order.
It even proved to be challenging to activate attack mode as both Maximilian Guenther and eventual race winner Edoardo Mortara spun at the end of the activation zone.
In those drivers' defence, that race was held from on-site at Diriyah using organiser-provided equipment and with likely minimal-to-no practice beforehand. That, combined with the changes made to rFactor 2 and the Formula E cars in the game since last year's Race at Home Challenge, would excuse and explain their poor driving standards.
Overall, given the decent production quality of the broadcast and the €100,000 prize pool along with a real-world Gen2 test drive being made available for the winner, Formula E Accelerate could easily establish itself as one of the more prestigious racing esports competitions if it returns in the future.
IndyCar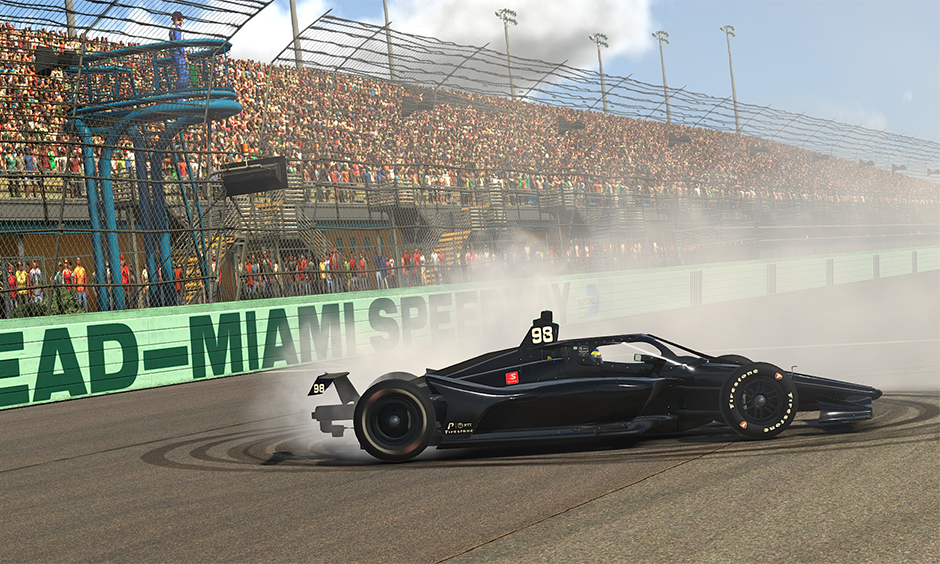 Last year's IndyCar iRacing Challenge was a big success, barring the controversies that plagued the final round.
A scaled-back run for this year meant only three races and no big-name special guests – a contrast with last year's six-race series attracting the likes of Dale Earnhardt Jr and Lando Norris.
But as far as IndyCar regulars go, though their attendance wasn't full, it was better than in F1's Virtual Grands Prix.
There's also been the novelty of Romain Grosjean technically making his IndyCar debut on iRacing before he's had the chance to race in the series in the real-world.
Where IndyCar has really stood out compared to both F1 and FE's efforts is how much cleaner the racing action was, even if it was not on a par with what you would see in a real-world IndyCar event.
Compared to F1's experimental race format and destructive action as well as Formula E's almost comedic real-world drivers' races, the IndyCar iRacing Challenge came across quite well.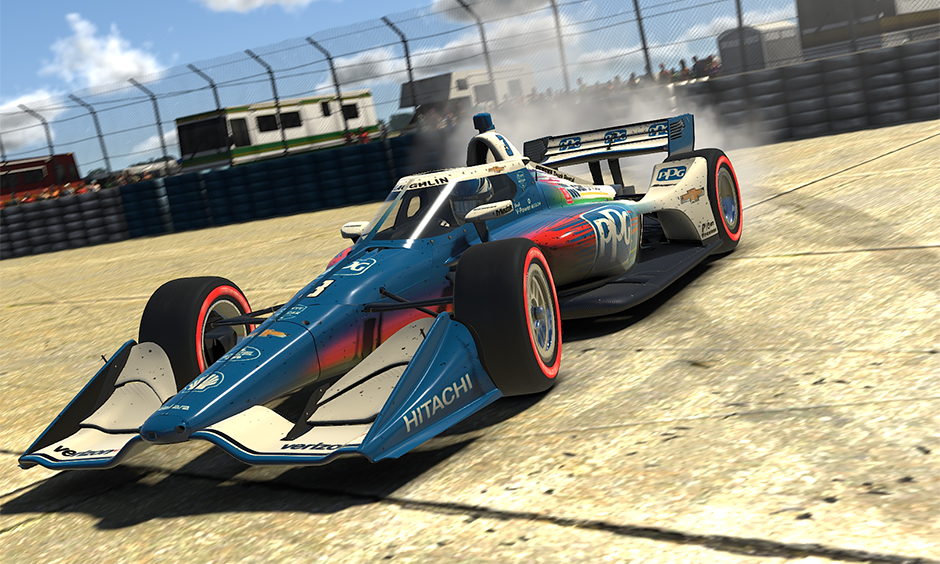 A lot of that has to do with allowing the drivers to use their own equipment from home and volunteer to take part, neither of which was the case in Formula E Accelerate.
That's made doubly impressive by the fact that IndyCar has run these races with the mindset of them being lighthearted fun, rather than a serious substitute for real-world racing as was the case with last year's IndyCar iRacing Challenge.
Also, the decision by IndyCar to run its esports competitions on iRacing is always going to give it an edge over F1, which is bound by its own licensed game, which isn't as optimised for online racing.
However, all of that only accentuates the disappointment regarding the overall broadcast presentation. In 2020 NBC both aired and helped produce the broadcasts for the six-race championship, but this year it's all been handled in-house by IndyCar and iRacing.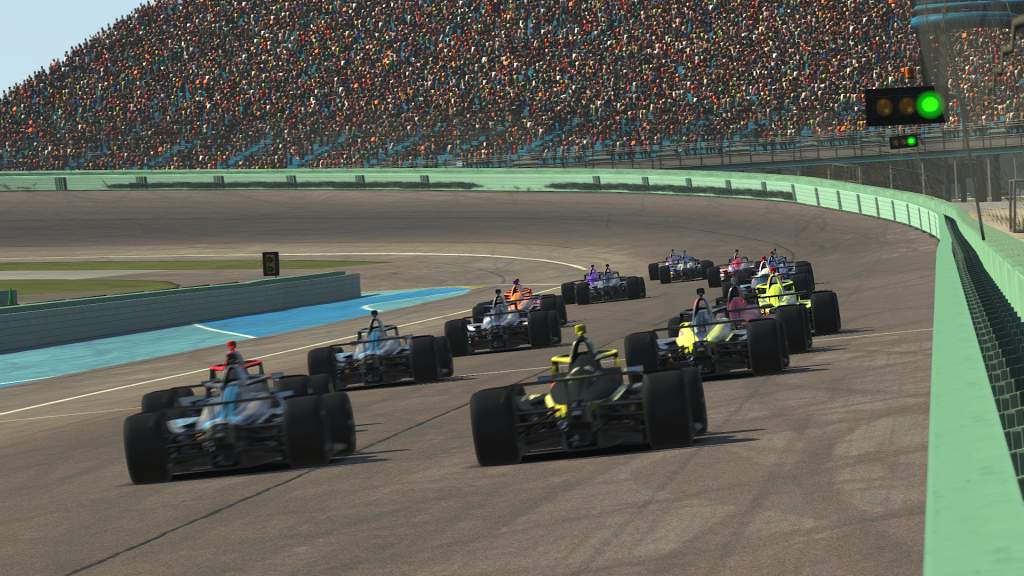 The F1 Virtual GPs didn't have replays of certain incidents but that's a limitation in the game itself as you're restricted by what happens to be caught on camera at the time. There are only a limited number of 'spectators' that can be in an online lobby and if none of them happen to see a crucial overtake or a crash, then it can't make the broadcast.
Neither iRacing or rFactor 2 have that limitation and it is possible to rewind a race to then produce a replay to be put out on a race broadcast. Formula E Accelerate used that feature adequately but there were a number of confusing moments during the IndyCar races where you could see a positional change on the graphics but it wasm't always explained or shown what caused it.
Combine the minimal replays with the fact there's been no in-studio production with presenters or any qualifying coverage, both of which F1 and FE had, and it meant the IndyCar iRacing Challenge broadcasts had a marginally lower production quality than a regularly occurring, top-tier, iRacing event would have.
Without a simracer championship such as in Formula E Accelerate or a charity prize pool like in F1's Virtual GPs, it's left the IndyCar iRacing Challenge feeling a bit flat. The racing itself wasn't a problem – it's just a lot of what surrounded that on-track action was.