Petter Solberg's venture into sim racing has been a far cry from his usual form of motorsport, and not only because of the difference between driving in real life and in a game.
The 2003 World Rally champion and double World Rallycross champion has gone straight to the front in circuit racing in the virtual world and is fighting for The Race Legends Trophy title.
In the last race he scorched from 16th on the grid to victory, putting him a close third in the drivers' championship behind leader Emanuele Pirro and Jenson Button.
Solberg doesn't have a lot of relevant real-world experience to draw from, with only brief forays into traditional circuit racing.
"I've been testing one day with a Ferrari Formula 1 car and then also a LMP1 car with ORECA for a full day," Solberg tells The Race.
"I was pretty fast but this is gaming, it's very different.
"But compared with all the other drivers I think gaming in general is maybe a little bit new for everybody."
His off-road roots certainly show in Solberg's style in the Legends Trophy – as he drifted his way around the corners on his way to his most recent victory.
The Legends all drive the Brabham BT44B F1 car from 1975, with many of the drivers commenting on its lack of grip.
"Just going straight is not the most fun every time!" :: Petter Solberg
While Solberg doesn't know whether his flamboyant style is the fastest way to drive the car, it's a technique that's worked for him and looks impressive in the replays.
"I don't know what's really the fastest, everybody has a different driving style and sometimes you're thinking 'ah, that's the fastest way,'" Solberg says.
"You try to keep it as clean as possible, but it seems like with the Brabham you have to maybe go a little bit sideways and play a little bit.
"When you get these shots for the spectators and fans around the world it's great because it's so detailed and you can get it into slow motion.
We're just posting this for Slo Mo drift reasons. @petter_solberg at full tilt. pic.twitter.com/z9qnSEdKrQ

— The Race (@wearetherace) May 9, 2020
"Of course Magnussen, Montoya, Button and Pirro and all these guys have different driving styles but still are very very fast.
"It's very interesting but I like to play a little bit. Just going straight is not the most fun every time!"
Solberg also recently took part in Formula 1's Virtual Brazilian Grand Prix, where he drove for Renault.
Despite it being an even more dramatic departure from his usual form of motorsport, he had stints inside the top 10 and finished in 12th place.
It was rally gaming that got Solberg into sim racing during the current period as his son Oliver set up the Solberg World Cup on DiRT Rally 2.0.
The competition now has over 15,000 participants, with both Oliver and Petter trying their hand against the gamers.
But Petter Solberg's connection with rally video games stretches much further back, and he was somewhat involved in the development of the first rally game made by Codemasters.
"I was big into gaming in the early days when actually developing the first Colin McRae game," Solberg recalls.
"We were sitting in hotel rooms together all around the world to play and develop and help Colin with his game, but then I was away for a long time.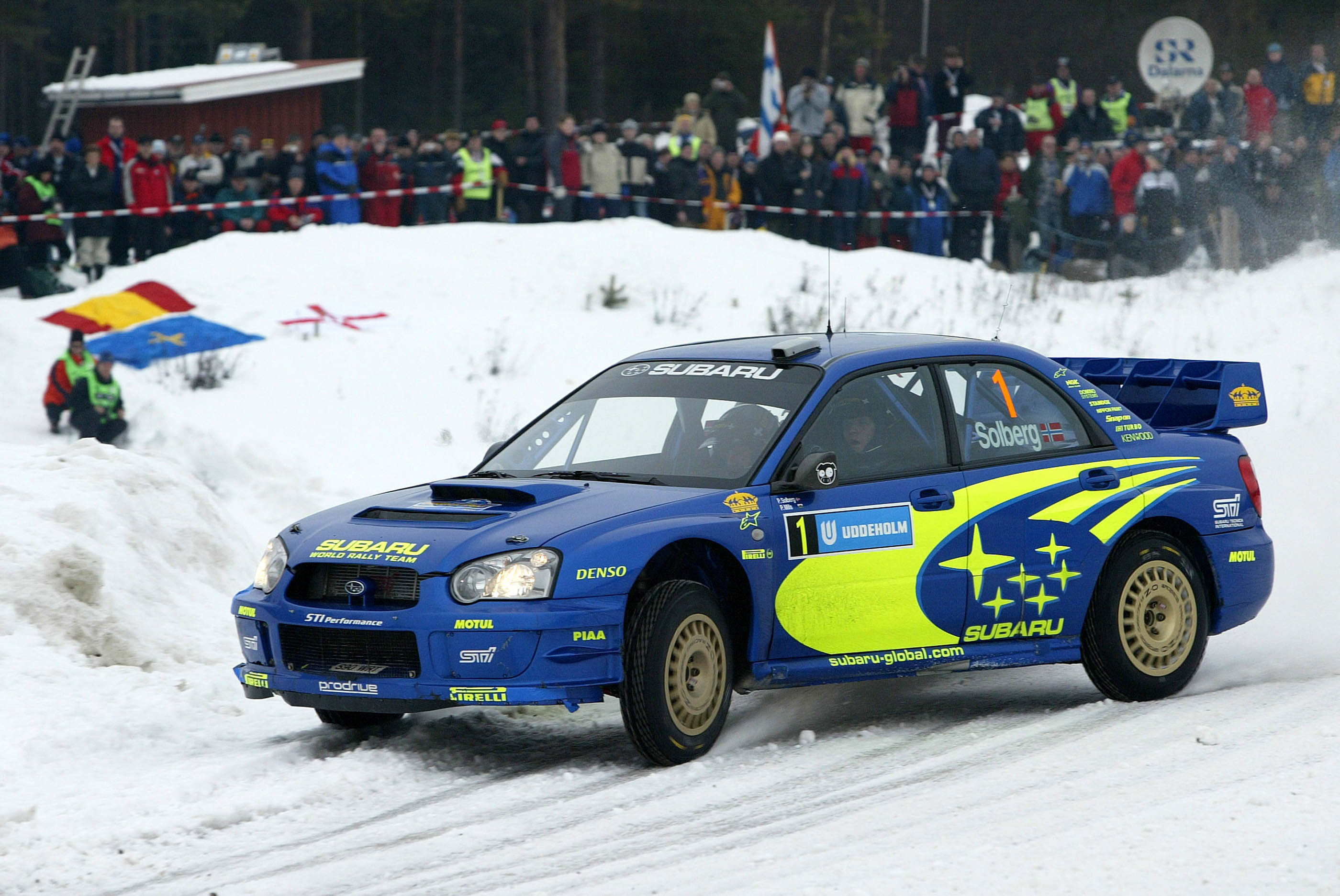 "But since this situation happened now there was Oliver who started his Solberg World Cup.
"I've always done some rally gaming but never done any [circuit] racing at all and when I got this opportunity now I wanted to try it.
"It's not normal that any rally drivers in general are jumping into stuff like this but I know a lot of the guys [in the Legends Trophy] from before.
"It's like a fantastic community to keep in touch with each other and I think it's also very fair and nice racing and all of us are just having a good time with it."
"We will have two sim rigs because Oliver is getting mad at me because I'm playing more than him!" :: Petter Solberg
It may be the temporary lack of real world motorsport that drove Solberg and so many others into sim racing, but he's invested a lot into it.
Not only did he and his son very quickly and recently get a first sim racing rig, but Petter's invested in another one for himself.
"Very quickly everything was sorted out and Rudy van Buren helped me to get it very quickly, but it was actually for Oliver for his Solberg World Cup," Solberg explains.
"But I have ordered my own now and hopefully it will be better than Oliver's.
"So we will have two sim rigs because Oliver is getting mad at me because I'm playing more than him!"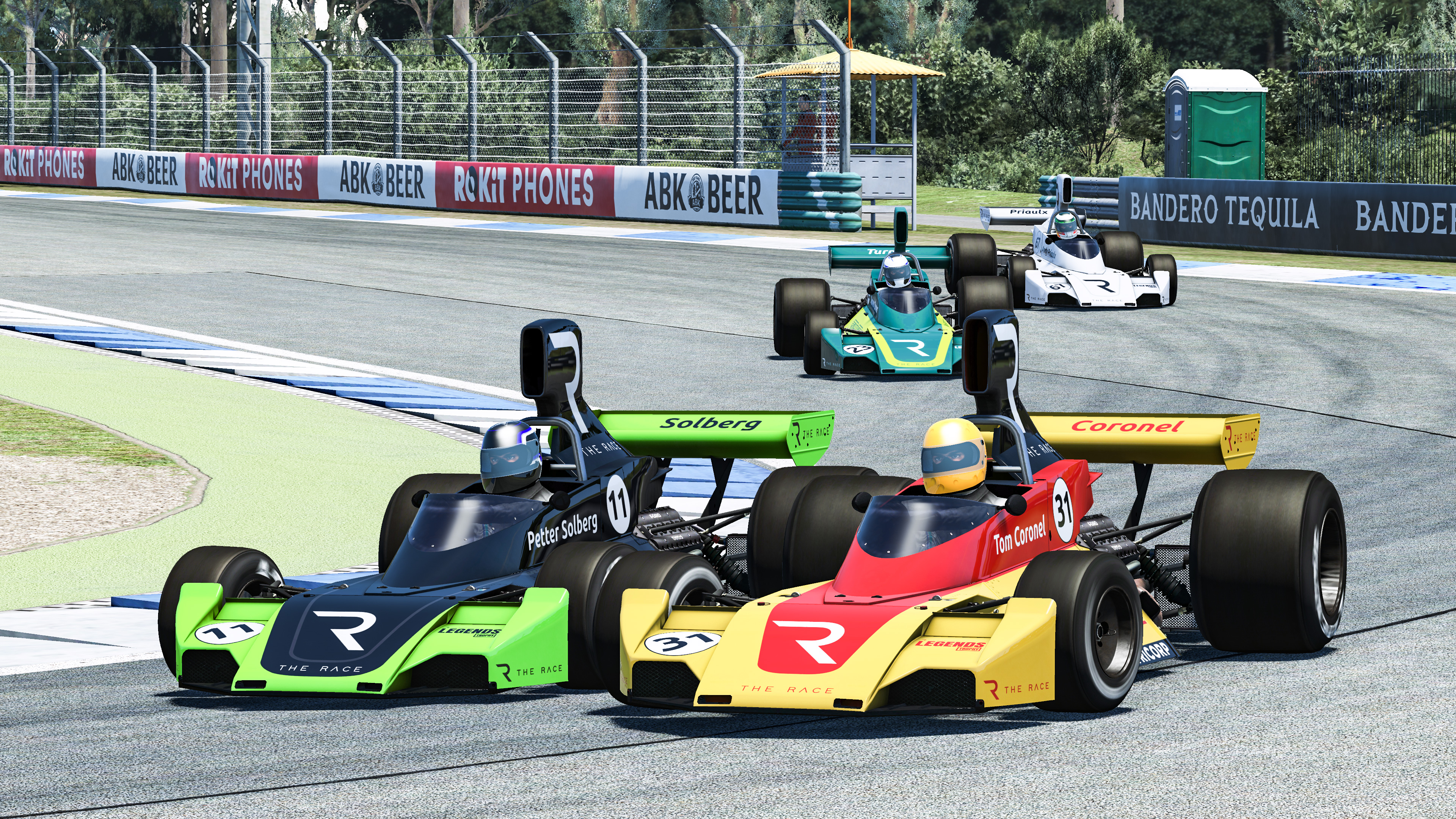 Solberg's main sim racing focus for now though is the Legends Trophy, as he's turned down the opportunity to be in any more of F1's Virtual GPs because he hasn't wanted to do two events in one weekend.
As a title contender in the Legends Trophy, Solberg is very much focused on doing as well as he can in that championship.
He says that behind the scenes all of the Legends drivers take doing well and winning more seriously than they let on.
Ultimately though he is relishing the opportunity to race against drivers he never or rarely had the chance to compete against in real life.
"It's very interesting coming from different categories – it's something you always want to do and want to try," Solberg says.
"I've driven with a few of them in the Race of Champions and that's been good but you see when they're coming from IndyCar or Formula 1 or any other categories it's great to see everybody having fun together."