DiRT 5 is the latest in a long line of Codemasters' produced rally games that can trace its lineage back to the Colin McRae Rally series.
Despite that, DiRT 5 has very little in common with those games and isn't even a rally game, it would be more accurate to describe it as an off-road racing game as conventional rallying isn't really represented.
In recent years the DiRT series has split into two halves, with the DiRT Rally (DiRT Rally and DiRT Rally 2.0)  spin-off games being focused on realistically depicting rally and rallycross while the main DiRT series (DiRT 4 and now DiRT 5) has been a more casual experience.
They all have that common theme but the DiRT games have gone through an identity crisis with DiRT 3 being a thrills-over-realism rally game and it had a heavy focus on gymkhana.
After that came DiRT Showdown which was more of a destruction derby and banger racing game and then there was DiRT 4 which was a more accessible version of the DiRT Rally games.
For the fourth game in a row, there's been a shift in direction as DiRT 5 is distinctly different from its predecessors.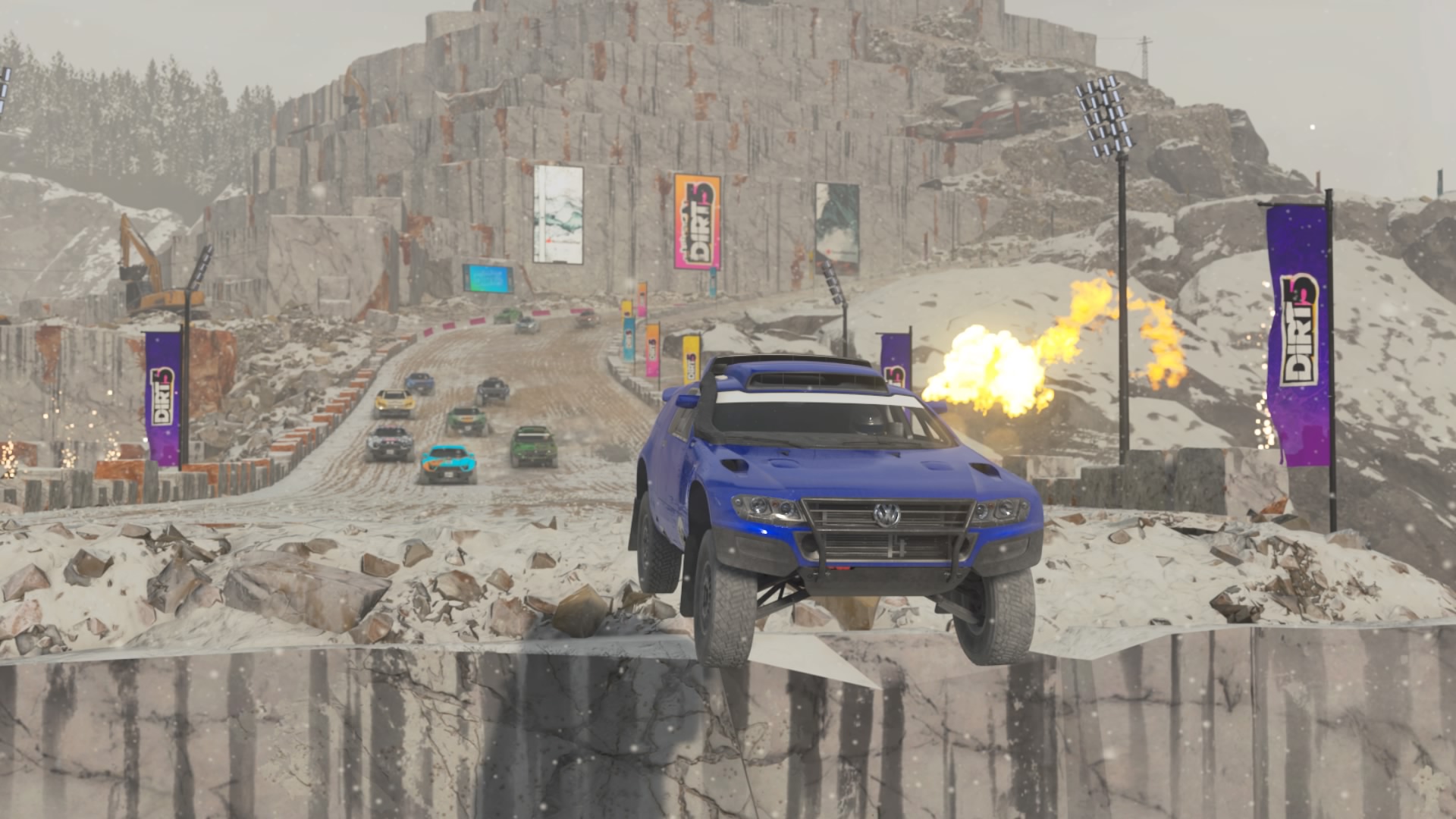 For starters rallying is almost entirely removed as almost every event in the career mode is a lights to flag race against other cars, the only difference being some are circuit races and some are point-to-point.
There are eight different event categories although six of them follow the same premise, that you start at the back of the grid and have to work your way to the front by overtaking as many other drivers as possible.
Each event category is really just a circuit type – for example, ice breaker events are all standard races on a frozen lake and stampede tracks usually have a gap you have to jump over and can only be raced on with the bigger vehicles.
Speaking of which, the vehicle variety is one of DiRT 5's strongest aspects as there are some iconic rally cars from the 1980s and 1990s along with buggies, a Formula Off-Road and sprint car.
While most of the events are races and it really won't take long before you drive on the same tracks multiple times, you're often changing between the car classes.
The sprint car can only race around sprint oval circuits and the rallycross cars are quite restricted in the events they can do, but it still represents the most diverse car roster in a DiRT game.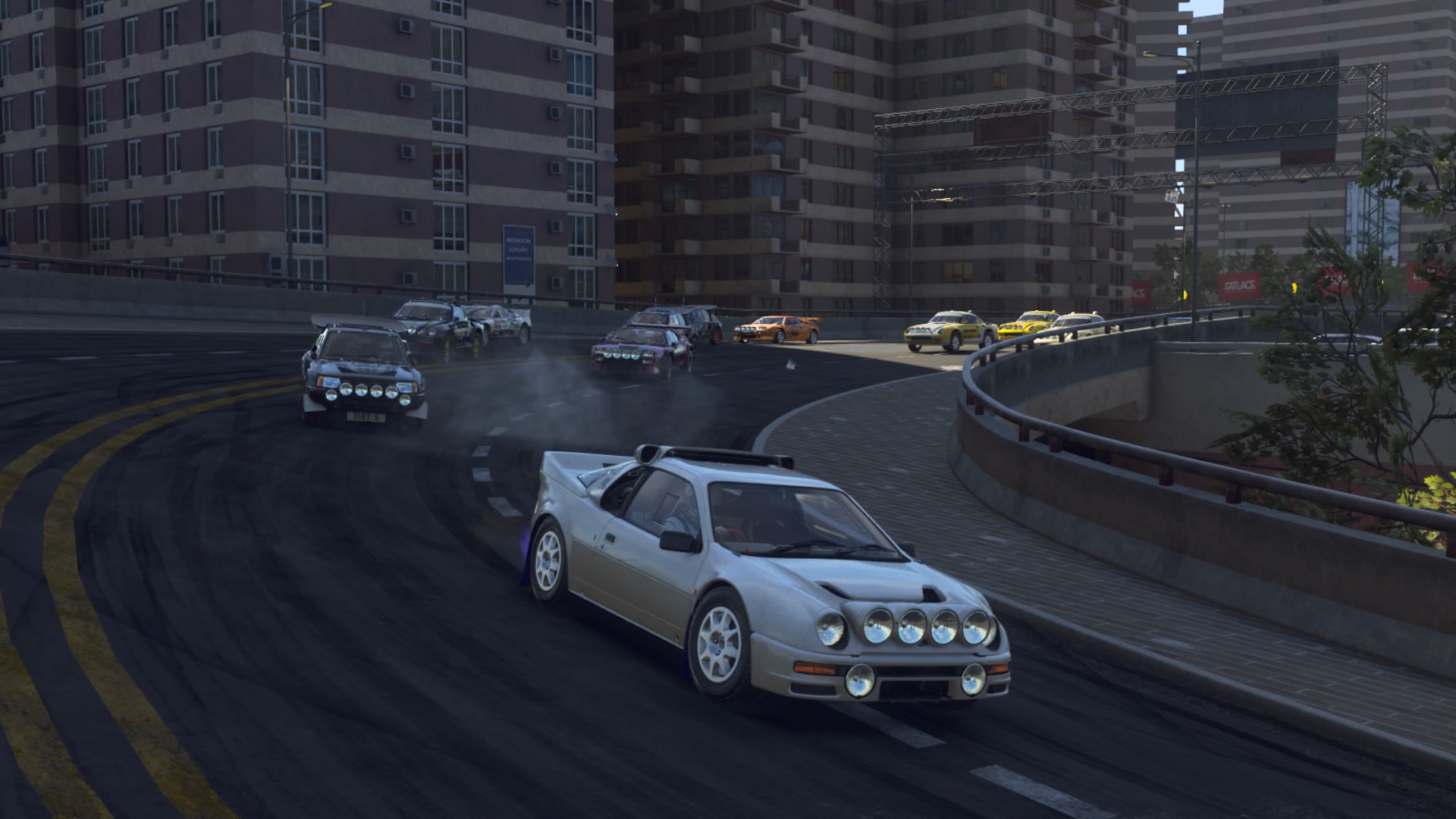 But the more simplistic handling model, which is most comparable to DiRT 3 over any DiRT game that's come since, means that the differences between how all the cars feel isn't as profound as it is in the DiRT Rally games or even DiRT 4.
That being said the sprint car is definitely a unique challenge as it needs to be driven in a totally different way to the other cars and you can get it to wheelie.
The only two events that aren't races are gymkhana and the all-new pathfinder.
Gymkhana plays the same way it did in DiRT 3 as you have to score points in a time limit by doing donuts, 360 degree spins, drifts, jumps and smashing blocks.
Pathfinder is the only event in the game's career mode that has you drive on your own and try to get the finish in the quickest time possible.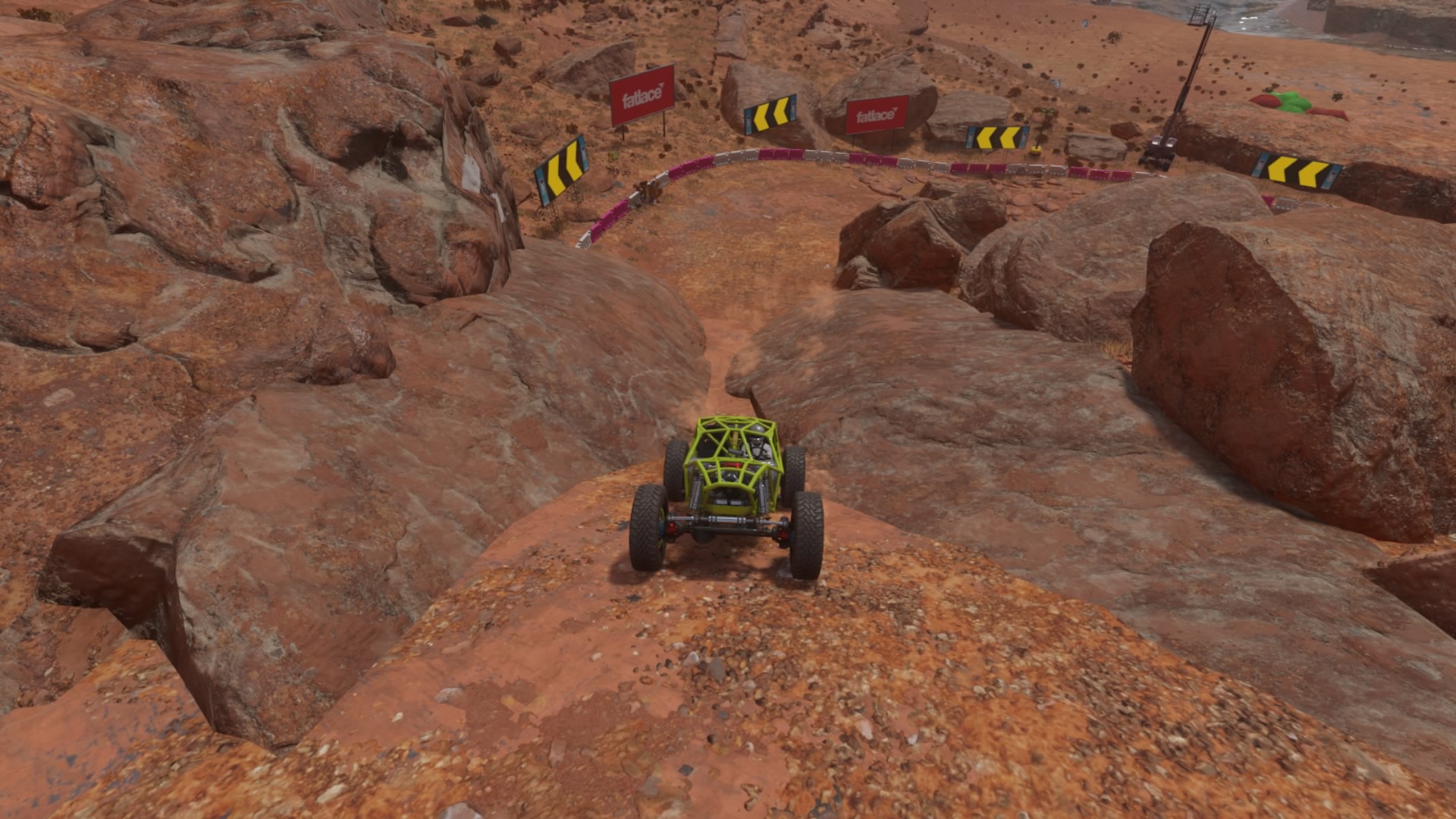 The pathfinder stages all feature steep hill climbs, narrow paths, and terrain that can easily roll your buggy over if you're not careful.
After doing endless races, the gymkhana and pathfinder events offer some much-needed variety.
Even the rally raid events, which are the closest to traditional rally stages as they're point-to-point tracks without any massive hills or big jumps, are still 12 car races.
Anyone who's ever played a rally game has likely driven too fast, gone off-road and head-on into a tree – that isn't possible in rally raid events since they're still set up like purpose-built stages with barriers stopping you from going off track and hitting something or driving off the edge of a cliff.
You can drive on all of the tracks in time trial mode which is closer to a traditional rally experience.
The big new feature for DiRT 5 is the playgrounds mode which allows players to create their own stages or gymkhana arenas.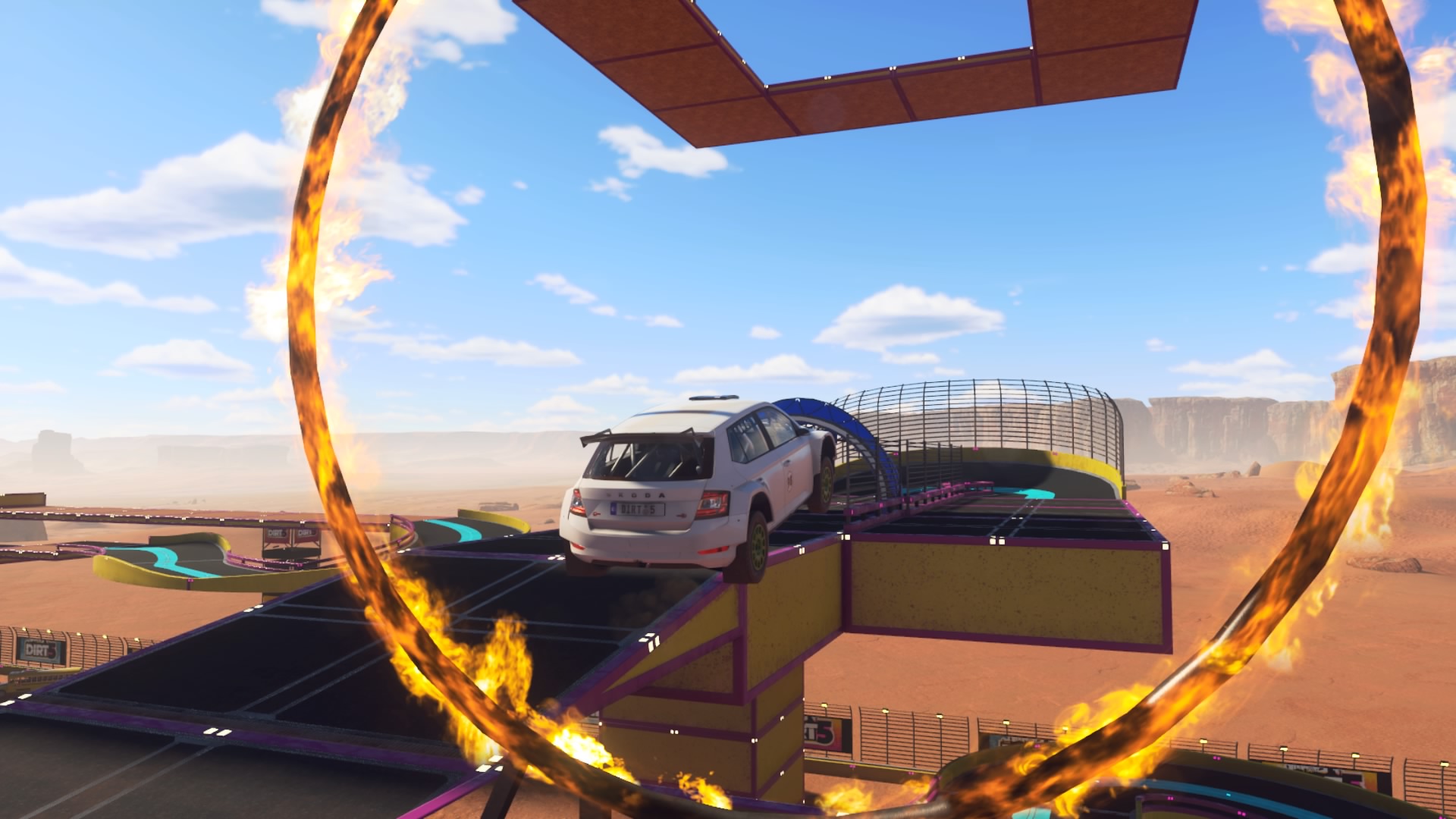 Already the creativity in what's been created by the community is impressive, with everything from simple slalom courses to new rallycross stages to nine-minute long sprawling courses with jumps through rings of fire.
It's a mode which epitomises the new direction the DiRT series is going in with the new game, favouring action and accessibility over a remotely accurate portrayal of real-world rallying.
Time will tell to see how much will be produced in playgrounds and how varied it will be, but outside of that there's little this game does better than its predecessors.
There's certainly a greater variety of cars but almost all of the events play out exactly the same way.
Gymkhana had more prominence in DiRT 3 and it's hardly changed in the newest game, also DiRT 3 paired that up with traditional rally events and land rush races in a more typical rally game experience.
DiRT Showdown had as much disregard for rallying but it too had more event variety than DIRT 5 as there were races on off-road courses, ovals and figure of eight tracks as well as plenty of destruction derby related events.
DiRT 4 and the two DiRT Rally games are your go-to games for a virtual representation of rallying and DiRT 3 and Showdown already aimed at casual players and people who find conventional rallying a bit too mundane.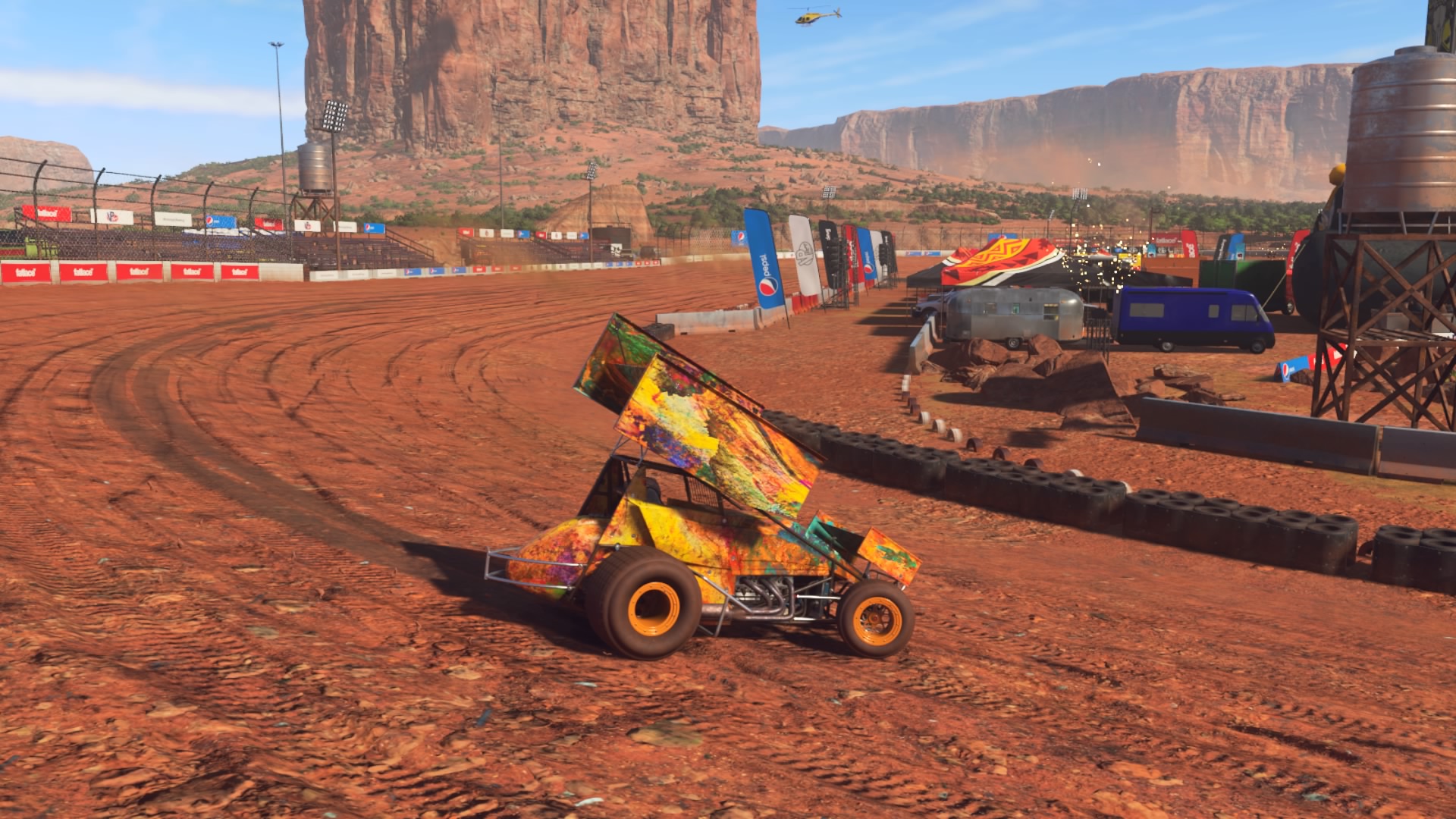 DiRT 5 does benefit from advancements in game design as it features a photo mode, albeit one where you can only move the camera a short distance away from your own car.
The Formula 1 games, which Codemasters also make, have allowed you to move the camera anywhere you want since F1 2019 with the previous games forcing you to be within an invisible hemisphere range of a car which is how it is in DiRT 5.
There's also no race replays which is a strange omission considering the previous DiRT games had them and it also means the only way to enter photo mode is to pause your game mid-race, take your photos and then carry on racing.
Despite its limitations, the addition of a photo mode is a welcome one and it's certainly worth it when you can find yourself in some quite ridiculous races, such as racing an Aston Martin V8 Vantage against a Ford Mustang around a circuit on the frozen-over East River in New York.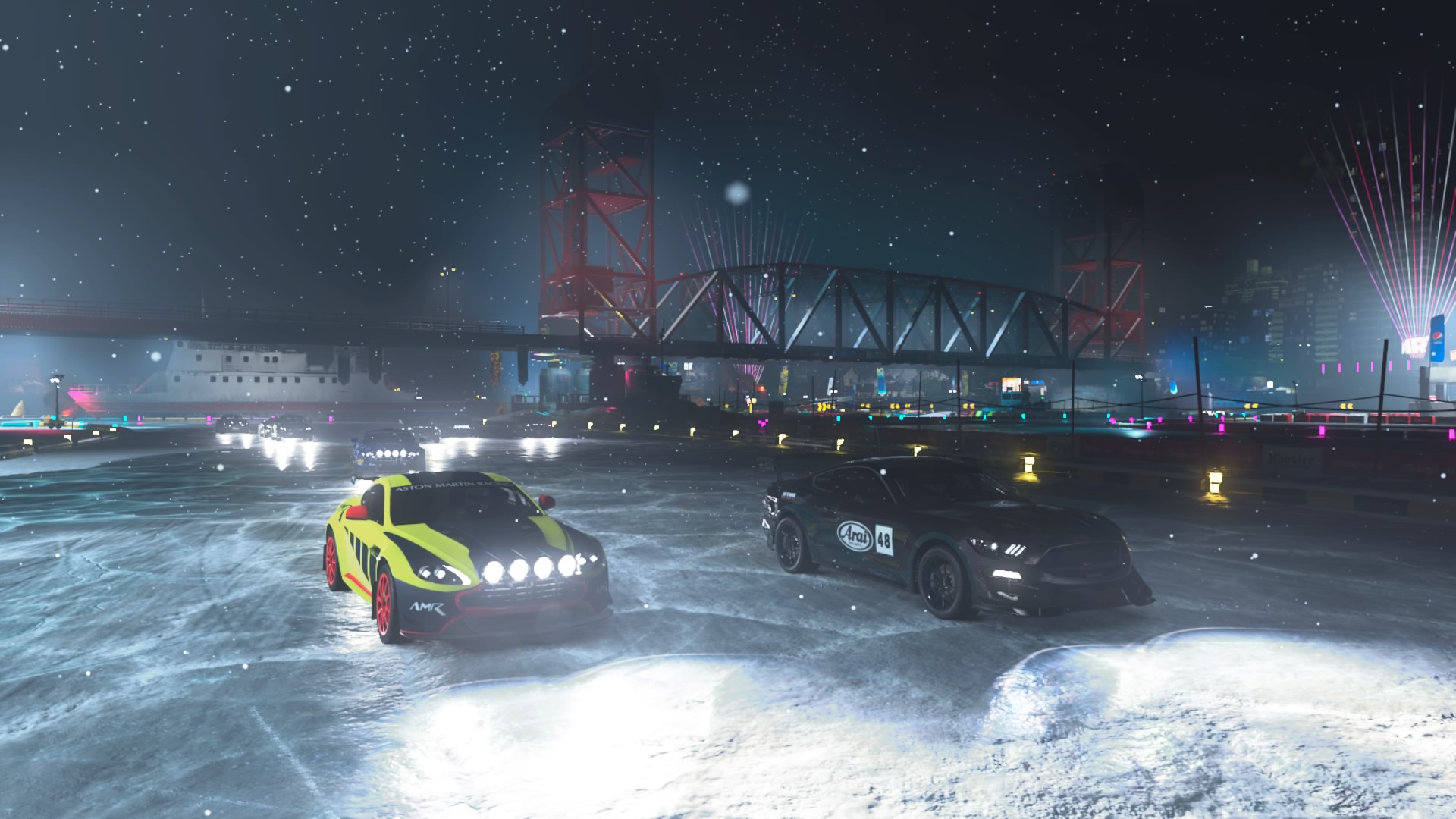 Whether this game would appeal to you depends on what you want, but if it's a game that represents a wide range of off-road racing disciplines and a mode with endless amounts of community created challenges then DiRT 5 will do the job.
But if you're looking for a true sequel to DiRT 4 or a game which is faithful to rallying, then you'll likely want to give DiRT 5 a miss.