Slovenian Jernej Simoncic took his fourth race win in the 2021 Formula SimRacing World Championship finale, meaning he's won over a third of the 11 completed races.
His race result means that he completes the season having finished on the podium in all but one race. The exception was fifth at Zandvoort.
In qualifying Red Bull Racing Esports' Alex Siebel took pole position at Interlagos with Burst SimPlexity Esport duo Simoncic and Michi Hoyer in second and third.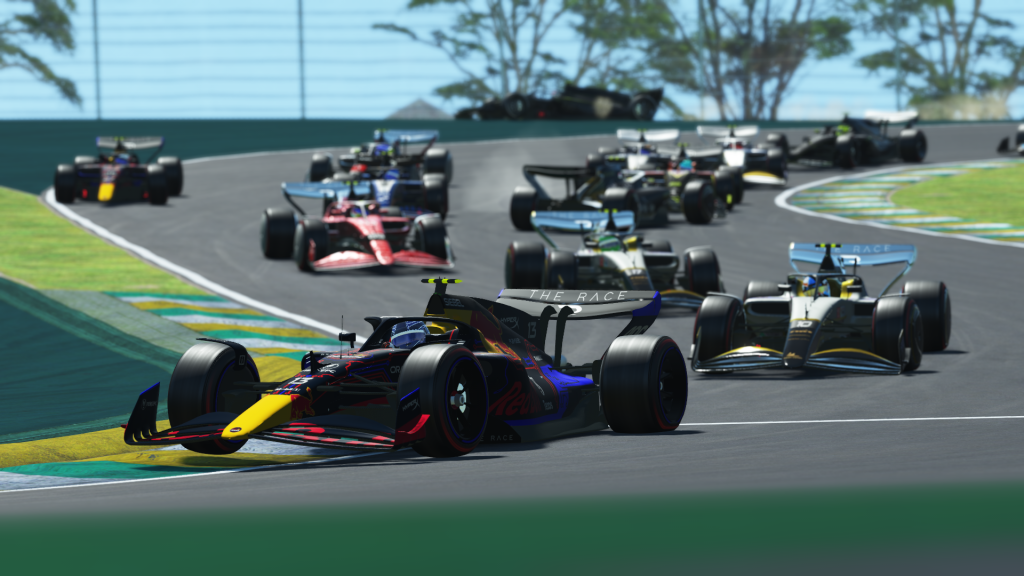 Hoyer got a better launch than his team-mate and passed him for second place into Turn 1, before Simoncic took the position back with a move at the inside of Turn 4.
A one lap overcut by Simoncic during the first pitstop phase gave him track position over Siebel.
He held onto the race lead for a little over a lap until Siebel was able to get by on the soft compound tyres while Simoncic had opted for the hards.
Despite having clean air and running on the grippier tyres, Siebel was unable to pull away from Simoncic and when the Burst Esport driver pitted he was trailing him by less than a second.
When Siebel stopped two laps later he left the pits trailing Simoncic by two seconds.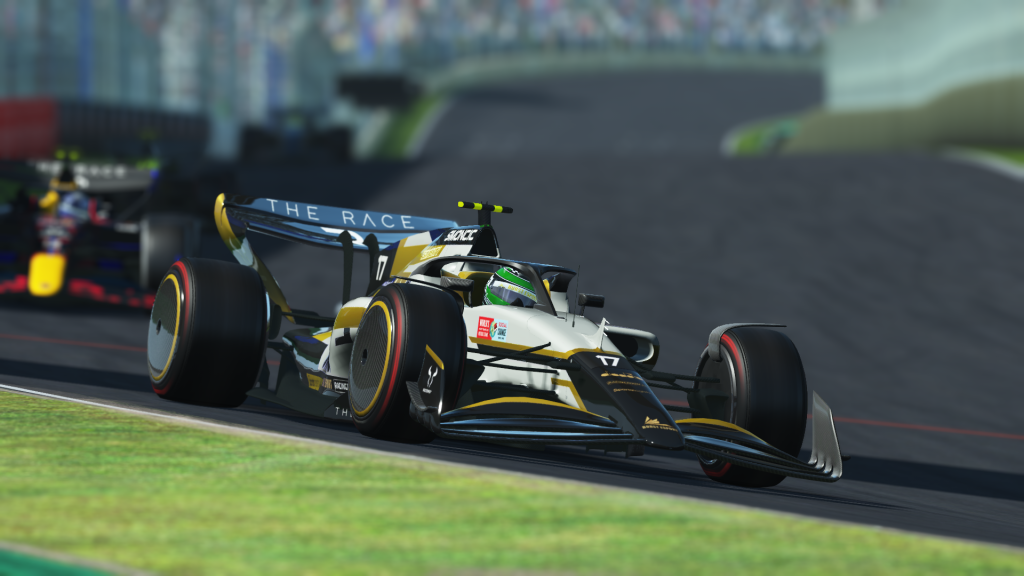 Simoncic kept hold of first place to further extend his final drivers' championship margin, while second place for Siebel meant he would end as the runner-up in the standings so long as Hoyer didn't take the final place on the podium.
However an extended final pitstop caused by Hoyer having to restart his engine before leaving his pit box meant he lost third place to Janos Bracsok.
Fourth place in the final round of the season for Hoyer means he finishes the season on 149 points, three fewer than Siebel in second and 57 behind his team mate and three-time champion Simoncic. That's despite Hoyer winning all of the first three races in the 2021 season until a DNF at Zandvoort curtailed his run.