Fernando Alonso revived his The Race Legends Trophy championship bid with a victory from last on the grid in the first part of the ROKiT Triple Crown season finale at Le Mans.
Post-race penalties awarded following last weekend's wild Indianapolis event had dropped Alonso from first in the standings to third behind Juan Pablo Montoya and David Brabham.
He then made a mistake on his first lap of Le Mans qualifying and ran out of time for a second attempt, leaving him 14th on the grid as Rubens Barrichello took pole on his series return.
But Alonso tore through the field in the race.
He benefited from a chaotic opening lap that started with a tangle between Oriol Servia and Barrichello at the first chicane that briefly let Karun Chandhok into the lead.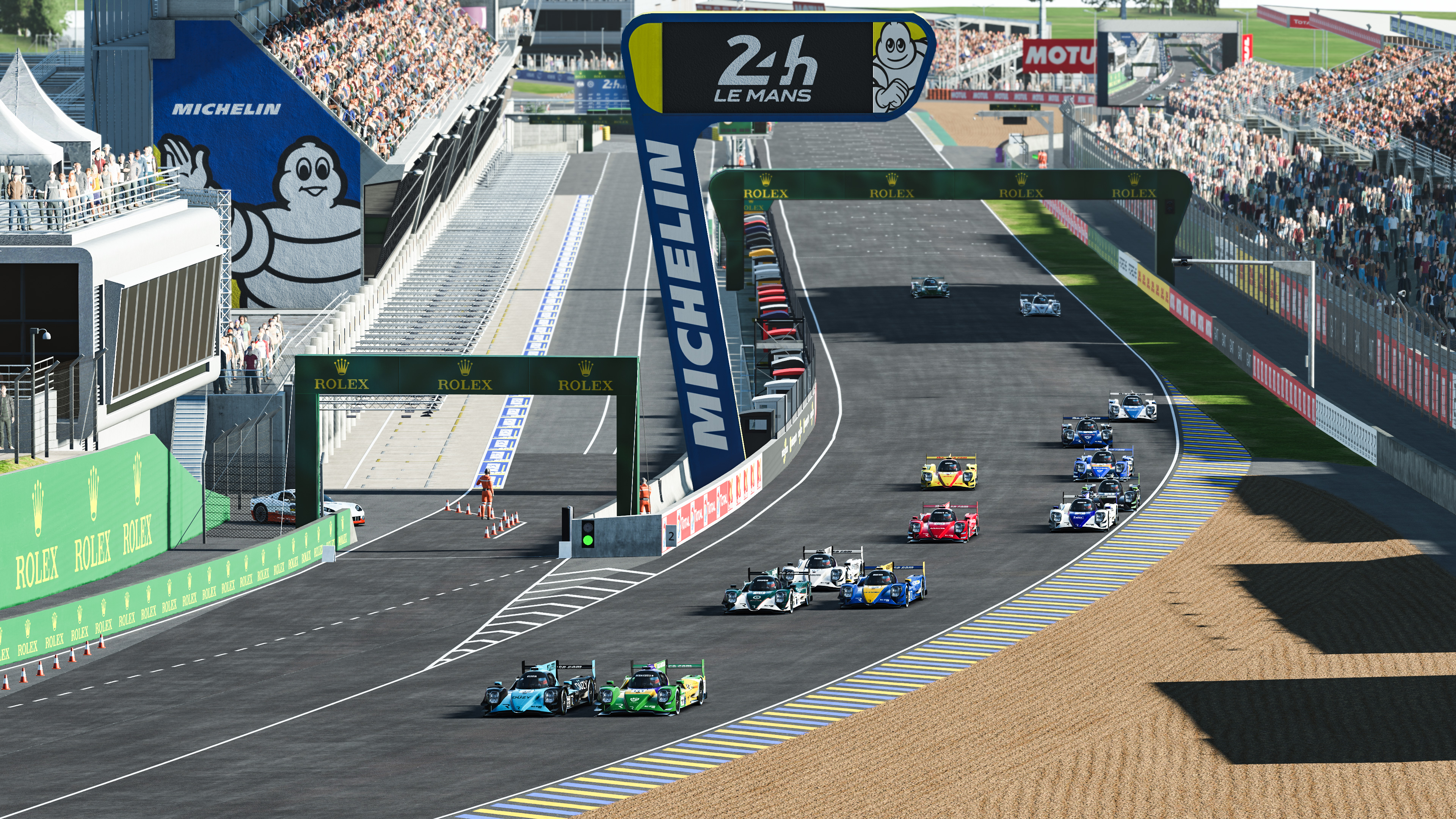 Alonso and title rival Juan Pablo Montoya then banged wheels at the second Mulsanne chicane, with Alonso skipping over the runoff area, before a huge crash for Andy Priaulx and Barrichello – which began when Montoya tried to go three-wide with them – left Servia, Chandhok and Alonso as the top three.
Chandhok and Alonso came together early on lap two with both spinning, but Alonso caught his car in time to rejoin third, now behind Brabham.
He swiftly repassed Brabham before closing down a 2.5s gap to Servia and storming into the lead halfway around the final lap.
Montoya was set to retain the championship lead by two points with fourth place but was given a corner-cutting penalty that left him "pissed off" as he pitted and tumbled down the field and to 14 points adrift of winner and new standings leader Alonso.
Brabham's third place keeps him right in the hunt, just four points behind Alonso.
The series finale is a 45-minute endurance race for which the Legends Trophy, Sim Masters and Pro Cup will share a grid and with double points available.
Qualifying for the opener sets the class grids for that race, so Alonso will be starting 14th again.