It's the end of a curious affair and frankly for most in the Formula E paddock the demise of the Jaguar I-Pace eTrophy is not a major surprise.
The official news that it will stop, when and if its current second season resumes and is run to its conclusion later this summer, had a degree of inevitability about it ever since a paltry grid of 10 cars turned up for last November's first round in Riyadh.
It was a far cry from the summer of 2017 when FIA president Jean Todt told me at Montreal: "There is a space to maybe introduce a different discipline as a support race. It is something we are thinking of."
They were doing more than just thinking though because a few weeks later at the Frankfurt Motor Show the whole deal was formerly announced with great fanfare.
On paper at least it seemed a good idea and one which had neat relevancy for Jaguar Land Rover, Formula E and the FIA for a variety of business and image reasons. Ultimately it was in everyone's interests to evidence that road-going electric cars could be cool and quick, so the ribbon was cut and the marketing ramped up.
But the harsh reality was grids didn't get beyond 12 cars and averaged fewer than that through its first season. Few of the phantom congregation of possible entrants delivered on their enthusiasm and the numbers went south for the second season, which began in Riyadh last November.
But why didn't the entrants come in the numbers hoped for?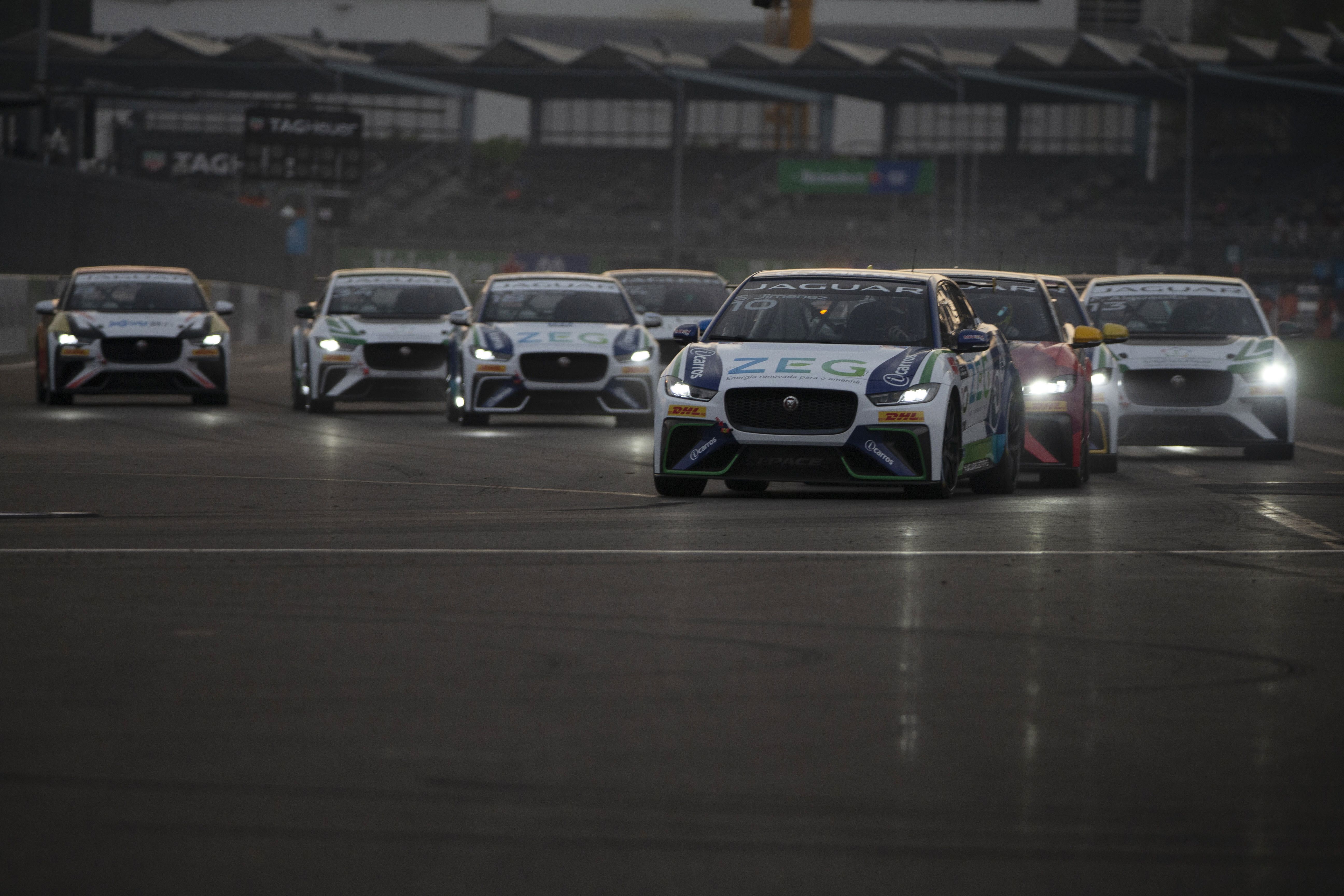 It often seemed that from a sales perspective Jaguar Racing was simply just under-resourced.
Selling slots on the grid are known to have largely gone through either director James Barclay or former championship manager Marion Barnaby.
It seemed plain to most that they needed an extra concentrated resource within the motorsport industry to further entice dealers and franchise holders around the world because commercially there were some odds stacked against them too.
A budget for a single car was £650k per season (minus marketing/expenses) on an arrive-and-drive basis.
Yes, it is a global series but this was a large chunk of cash for a relatively paltry amount of actual track time with a new and unproven series.
A brief shakedown period, a single free practice session of 40 minutes, a qualifying period of 30 and a 35-minute race on challenging street tracks was forever a major gripe for drivers and entrants alike.
When compared, for example, to the Blancpain Endurance Series where for almost half the money a driver could get at least four hours of combined seat time per weekend, it wasn't an easy sell.
The fact it was very much a support race was often glossed over but its paddock, due to the confines of some Formula E tracks, was often in another postal district.
At the Hong Kong race last March members of the media were often unable to access it at all due to on track activity, while races were disrupted and curtailed by weather and incidents at Diriyah in 2018 and Mexico City this year.
There is no hiding the fact that the cars are inherently heavy (2.1 tonnes with driver), as witnessed by some wall-moving shunts throughout its existence. It also made braking enormously challenging for drivers too, although this was, in fairness to Jaguar, addressed to some extent this season.
The hole created by the I-Pace withdrawal, a year ahead of schedule from its initial three-year deal, leaves Formula E with a headache on how to fill its schedules. Who could fill the void?
The championship is manufacturer-rich but has few viable possibilities for a support series. A Nissan Leaf initiative is unlikely and a Porsche Taycan plan just wouldn't work economically.
The original Spark Gen 1 Formula E cars are currently housed in a warehouse at Donington and known to be for sale.
Could a support event with these cars that includes a deal with an already present manufacturer for the powertrain and an agreement with Williams Advanced Engineering for battery supply work as, say, a 'Formula E Junior series'?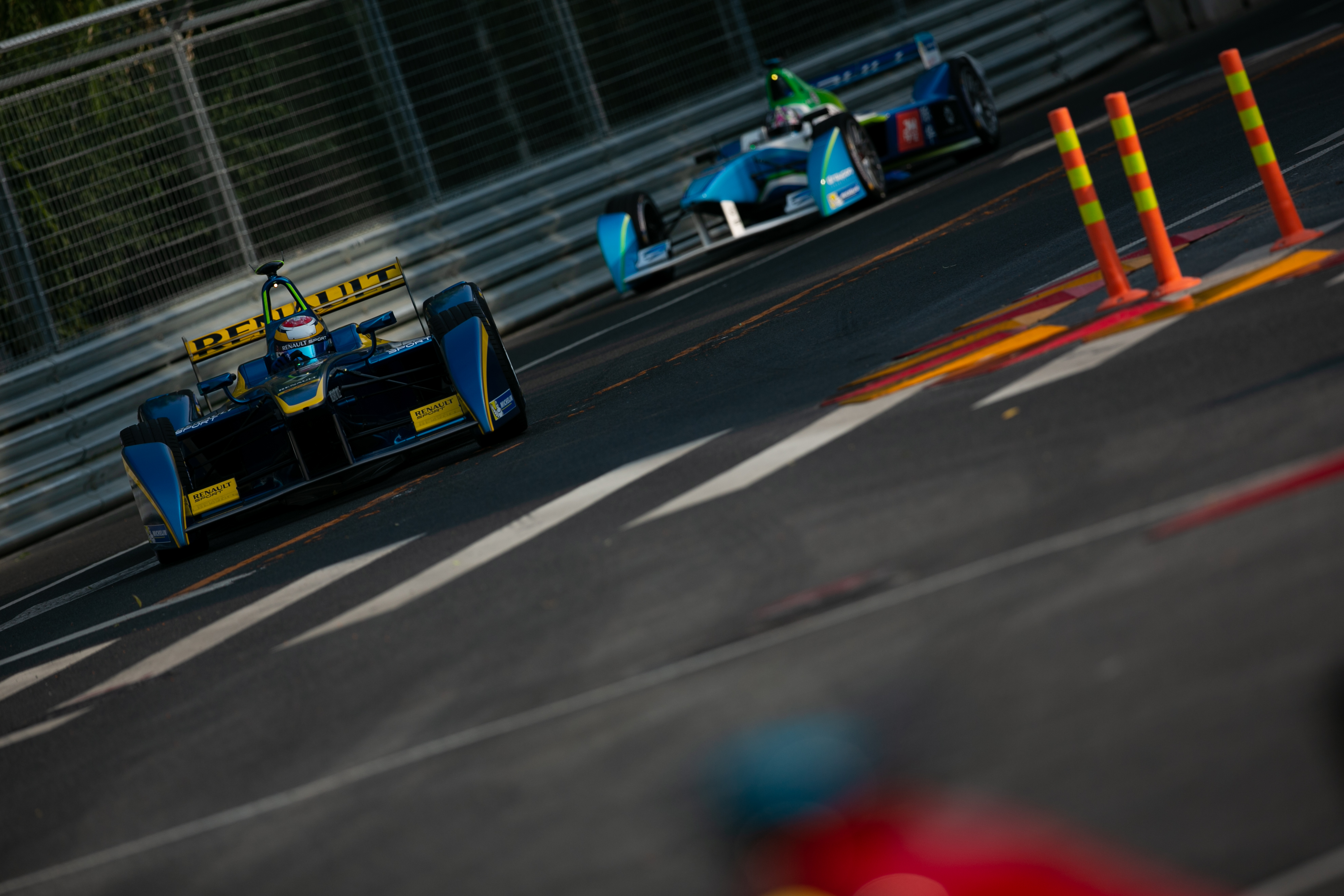 Sadly, this is less than likely as it would be scuppered by the simple fact that a pre-Halo single-seater would not be permitted to race in an international event.
Formula E is therefore likely to have to adapt its show for next season and maximise what it has itself. At present though, as it scrambles to try and save its sixth season from the abyss, this will be way down in its list of priorities just for now.
Will the Jaguar I-Pace eTrophy be missed?
The sad fact is that it probably won't be and the TV viewership figures attest to that. Despite a strong presence with a bespoke show fronted by Vernon Kay and Amanda Stretton, few actually soaked it up.
There were great stories associated with the series, such as Reema Juffali becoming the first female Saudi driver to race in her homeland, Takuma Aoki racing a modified I-PACE and curiosities such as Mario Haberfeld promoting his Jaguar sanctuary in Brazil last year in Saudi Arabia.
Jaguar could well be viewed as a pioneering force in electric motorsport in the future but the actuality is probably going to point to some cavernous flaws in a short-lived series who's spark never quite ignited.