Love and marriage……love and marriage….Mitch Evans didn't want a new horse and carriage.
The reasons?
There actually aren't that many. But like any wedded bliss, both he and Jaguar Racing worked hard at what they had, working out what they wanted and needed to keep.
Then, last month, they renewed their vows for at least two more Formula E seasons of conjugal toil together in a deal that's now been officially announced.
The reasons for this restoration include a bit of loyalty, a fuming desire to win and also a realisation for Evans that the grass on the other side of the paddock really didn't really look as green as it did in Gaydon and Grove (HQ of Jaguar).
This was the crucial axis of how Evans decided to continue with the 'Big Cat' until the end of the 2022/23 season at least.
To process all this you have to understand why Mitch Evans goes racing. It's not revelatory at all.
He does it to win, and although he may have taken just two victories in almost five seasons, he has been a consistent threat at the front since the end of the 2017/18 season when he took his first pole at the Zurich E-Prix at the end of the Gen1 era.
Those who have witnessed a disappointed Evans after a race, the first New York City E-Prix being a classic example last month, know there is intensity to his competitive nature above and beyond the usual yearnings.
"I'm here to win, I'm here to succeed," Evans tells The Race bluntly.
"I want to win championships. So, I looked at it as 'can this team provide me a championship-winning season, or car, or opportunity'?
"I think they can provide that, for me and my team-mate.
"That's critical to be able to go into a race knowing that I've got a shot at either winning or [going] into a new season knowing I can actually have a shot at this."
He knows for sure he can challenge next season because the car will largely be the same thanks to the rigid two-year homologation rules brought in during last summer.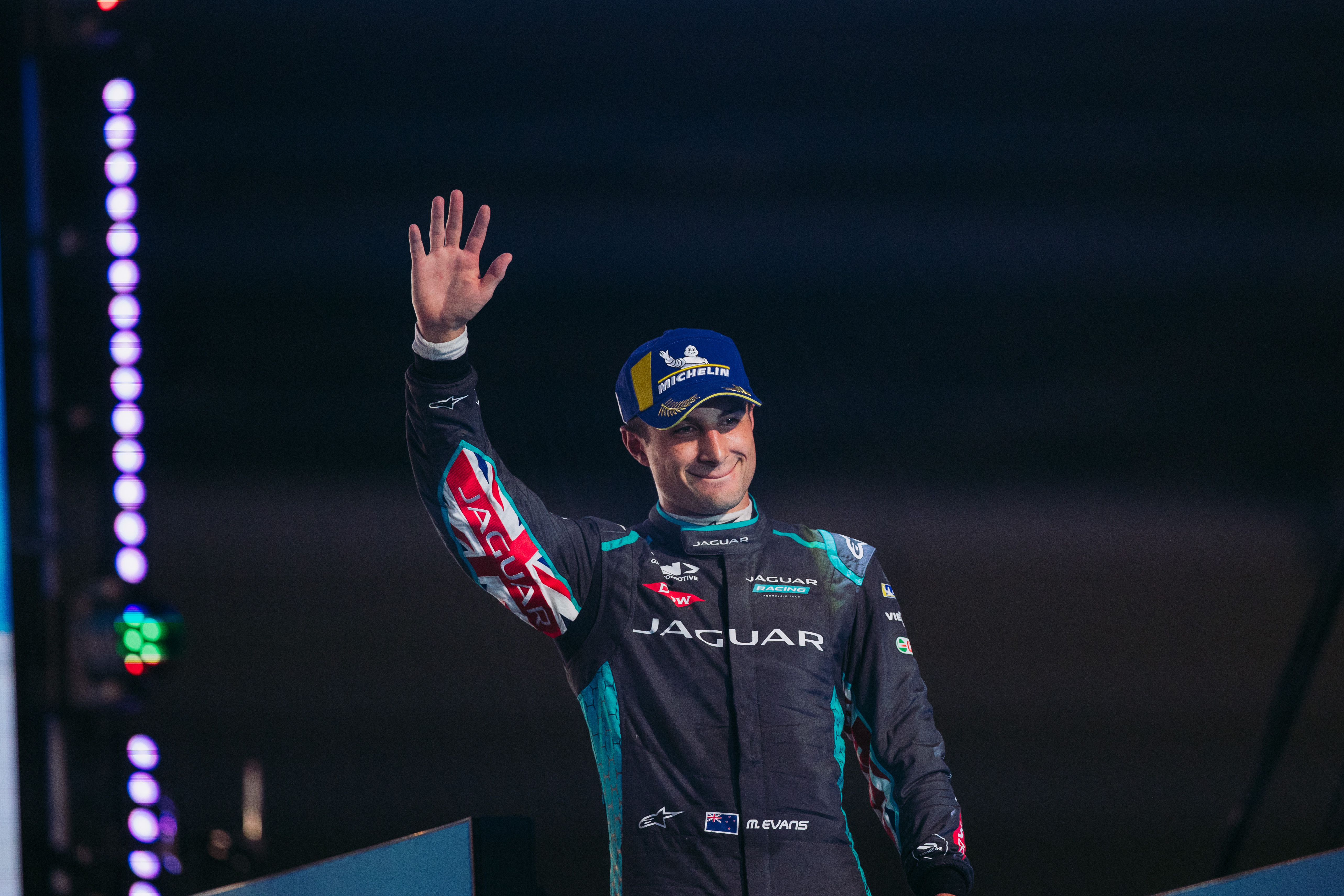 Then there is the following season, and the third rules set. This will see Evans, and team-mate Bird, work closely with Jaguar's technical team – led by Phil Charles – on developing the new hardware for Gen3 that is already well within the pipeline at Grove, Jaguar's technical and operational base.
The transition from Gen2 to Gen3 has to be as smooth as possible for Formula E teams to hit the ground running at the end of 2022. This is where the cliches of 'continuity and consistency' come into their own of course, but with Jaguar you tend to believe it when Evans says it is vital to their plans.
"The boys and girls in the team know me inside out and we've been through that process with a Gen1 and Gen2 car before," alludes Evans.
"I know the processes they'll go through for the next phase of Formula E.
"I just love the approach, you know, our team is full of real racers. They're out there to win.
"They're always looking for those marginal gains, which is just critical in a championship like Formula E to want to succeed.
"That's just a great place to be to share those same sort of motives and, and the same drive."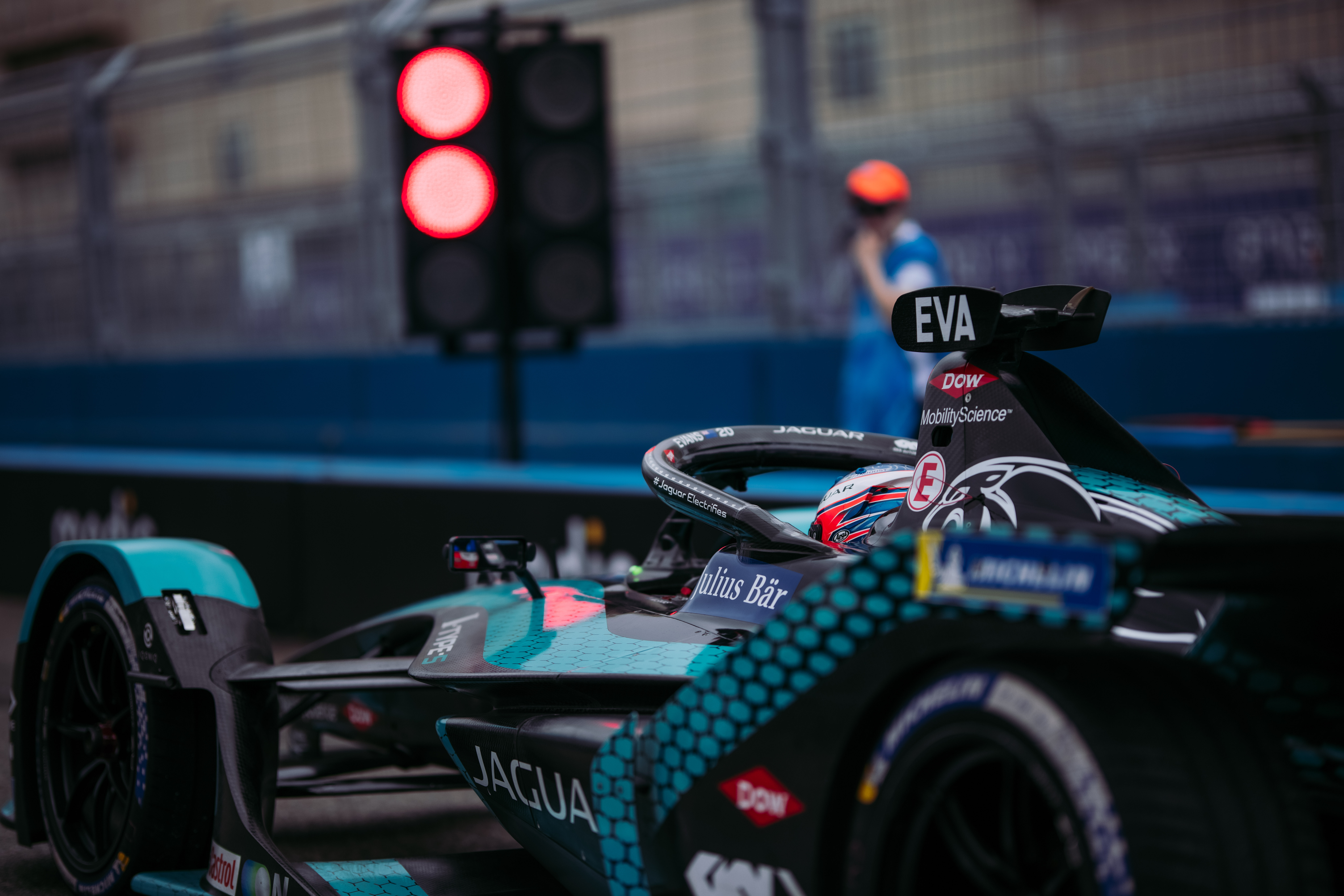 Many marriages of course also face testing times. Fleeting pangs of temptation amid roving eyes and short-term desire. Let's call it human nature.
For Evans' situation it's a given, and the attraction by suitors early this year was real.
"At other stages of when I've been in this negotiation phase, I've had some interest from other teams, but nothing like this period, which is a great feeling," he admits.
While Porsche, via Pascal Zurlinden, refuted that a direct offer had been made to any driver when The Race spoke to him in New York last month, some dialogue was indeed exchanged between Porsche and the Evans camp.
This is clearly stating the obvious when you consider that Porsche ambassador Mark Webber and Ann Neal oversee Evans' career to some extent. But there was at least one other team in addition to Porsche that expressed a clear interest in his future services.
Jaguar though played it reasonably cool. Like Evans, it couldn't see a truly viable and more competitive proposition than what it had going forward.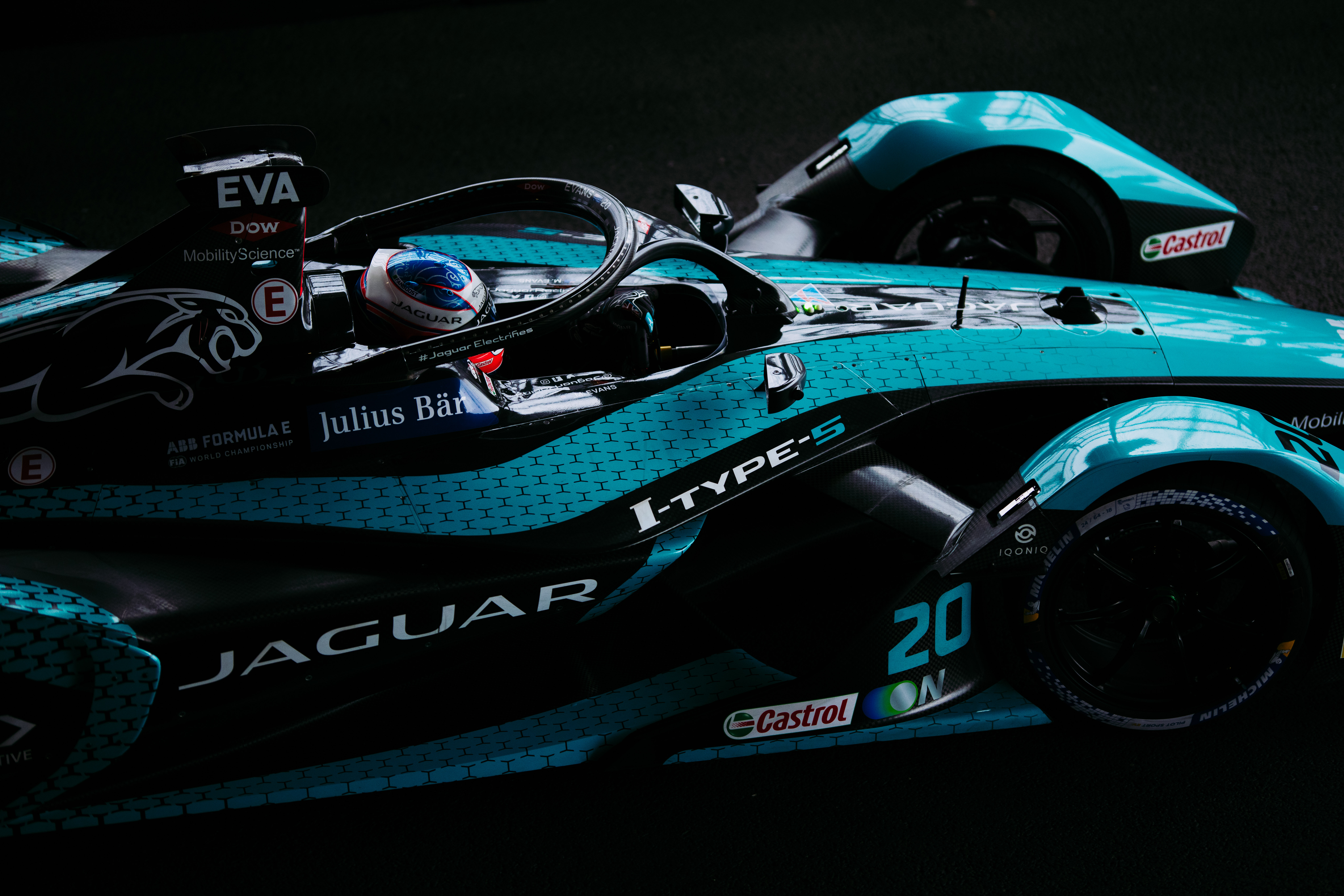 This was not a turn of arrogance by the 'Big Cat' but more just a realisation that what it had built, and was continuing to build, was not being surpassed to a huge degree by anyone at the moment.
Had Evans have given in to seduction, would it have been a fling that took him away from his path towards a title that many believe is just a matter of his and Jaguar's time?
For Evans there was a clear thought that there was "more risk of changing cultures, potentially changing teams."
"And at the end of the day I have no real reason to leave," he says. "I was getting a race-winning and hopefully championship-winning package underneath me and an environment that is great.
"I am racing for a brand that I've got a lot of love for and also loyalty for."
And even if Porsche or others had secured Evans, would it have really suited him at this point in his career?
Earlier this year The Race chatted extensively to him about his two tests with the Porsche 919 Hybrid LMP1 car.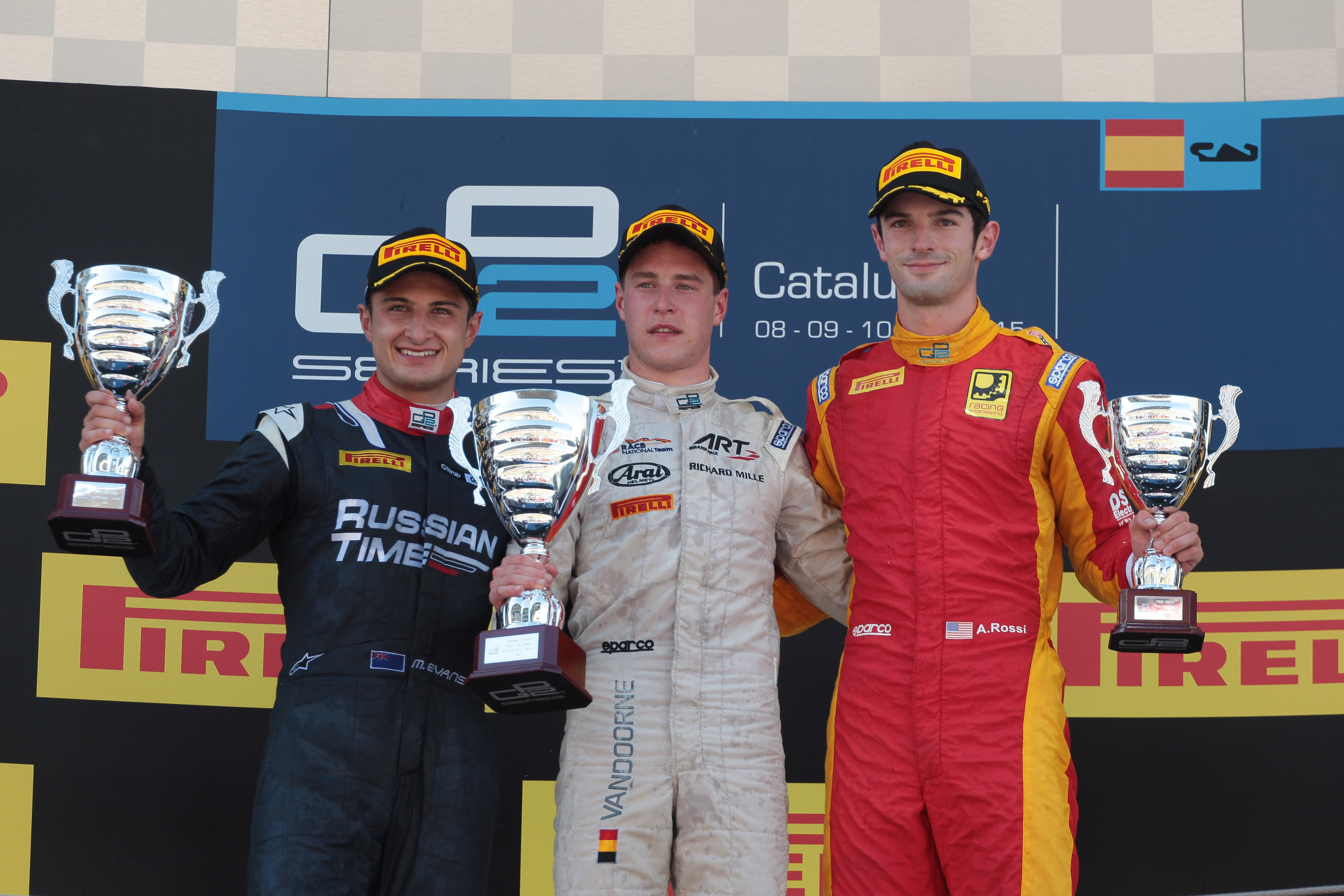 Naturally, he loved it but back then, in 2015, he was focused on GP2 and getting on to the F1 grid.
While that didn't happen as planned, his Formula E programme with Jaguar, which was confirmed in the autumn of 2016, mirrored a single-minded focus which he carried over from his F1 quest.
Sole and intense programmes were the way in which Evans felt the most comfortable and how he likes to operate.
"I just didn't want to risk my on track performance if I was doing something in the WEC [as well]," says Evans.
"There's the travel side, but it's also just the feeling with a car. It can take a few laps or maybe even an FP1 to get back in the swing of an FE car.
"I just didn't want that potential burden hanging over me in case that was the case.
"Yes, there is a financial benefit of doing WEC. But for me, it is not worth jeopardising my main programme which is Formula E and Jagger is very much aligned with that.
"Speaking to some of the guys that are doing dual programmes, they don't have a life at all."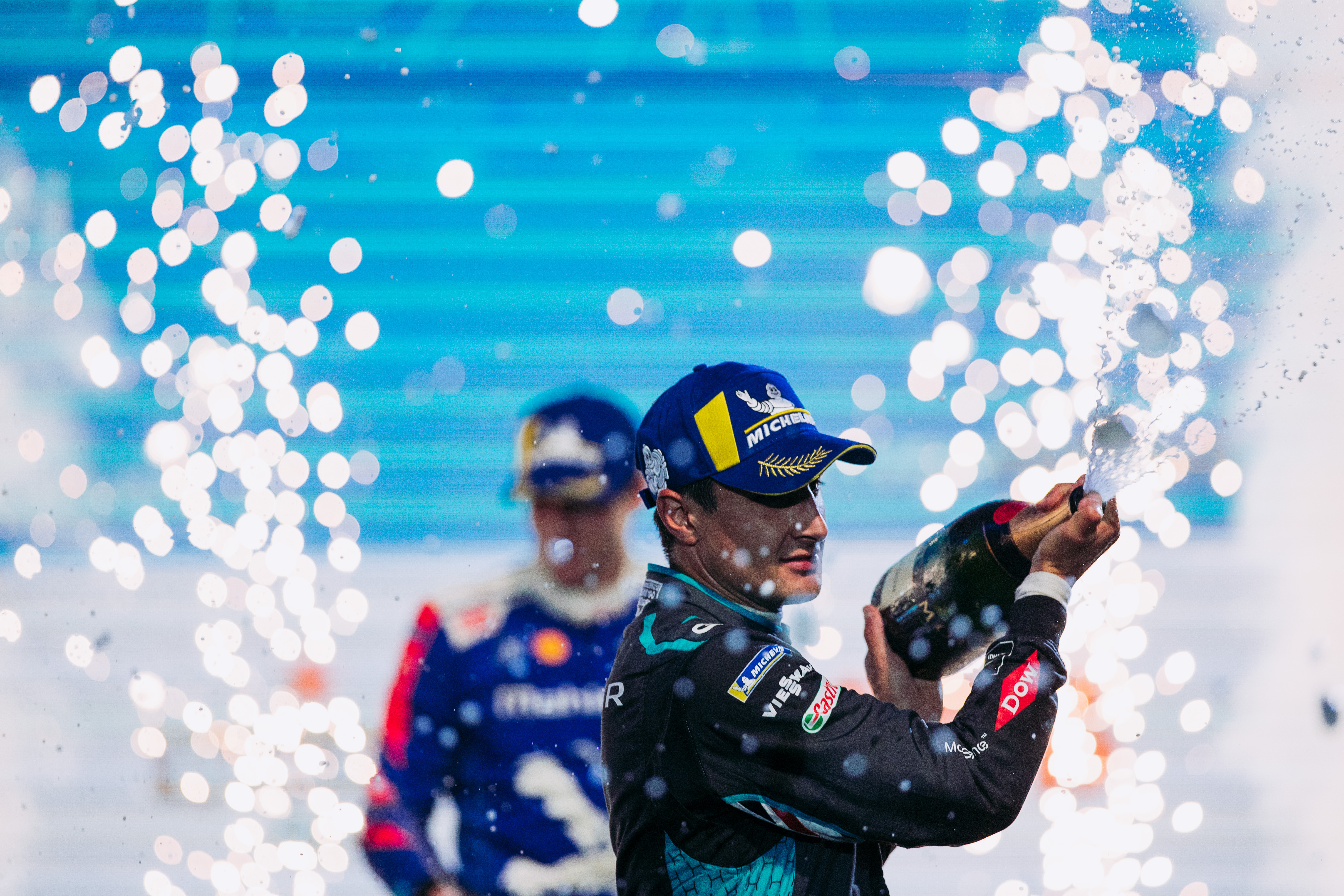 This can also work the other way too. From the end of the Berlin season finale in mid-August, Evans will not drive another competitive session until the Diriyah opener five and a half months later. After all, rust can start to corrode even the best.
Evans acknowledges this, saying that "there are some elements that could hinder me just in pure driving time."
"Some guys in the WEC will have a few races to fill in that time, so that will probably be the only time I would say it's for me a bit of a hindrance.
"But it's quite a unique situation, I think, without having the testing because of the frozen regulations."
For now, it all works for Evans and it works for Jaguar Racing too, which has been slightly burned before – especially with James Calado's dual programme in 2019/20 and even before that Nelson Piquet Jr's natural propensity to race anything that has wheels.
Evans clearly has a different approach.
He's also young enough at 27 to know that reigniting his sportscar career could easily happen anytime over the next decade should it need to.
For now, the marriage guidance meetings are over for another couple of years.
There could even be a second very joyous honeymoon in Berlin later this month. Yet, even if there isn't, the vows are clear again and the matrimony is complete once more.