The mistake that cost Mitch Evans a probable second position and perhaps a first ever 1-2 for Jaguar Racing in Formula E had some of its roots in his retirement from yesterday's first New York City race, but the Kiwi has admitted that the error was "an unacceptable mistake."
Evans had initially tailed team-mate Sam Bird away from the grid, surviving a lurid lock-up into Turn 1 that caused a minor imbalance in his Michelin tyres.
But the vibration didn't affect his race as much as the lack of race mileage and the subsequent knowledge he could have accrued and utilised during the second phase of the race, which featured a large amount of track evolution and an increase in marbles off-line.
Evans' "really, really painful mistake" in the final stages of the race came at the exit of the Turn 4/5 left-hander and left him limping home 13th rather than backing up Bird's win with second place.
"It's just an unacceptable mistake, to be honest," Evans told The Race.
"I shouldn't be making those especially with three laps to go in a 1-2.
"To carry this is really hard but all I can say is a massive sorry to the team.
"This sucks, but I've got nowhere to hide from that mistake."
Evans had been strong on energy from the start and up on team-mate Bird, who led from lights to flag.
The Jaguar Racing team opted to take the first attack zone together and at the halfway point of the race Evans felt he had "the edge on Sam on energy but then I started to lose the RESS [battery] a lot more than I was expecting".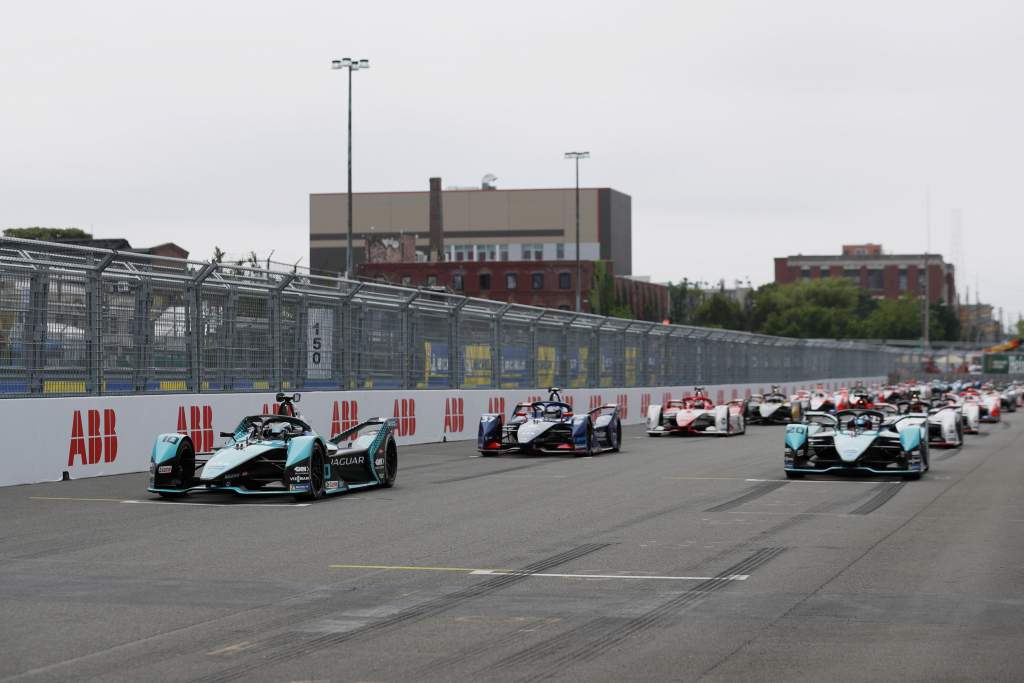 Evans subsequently had to use a lot more of his rear tyre during his second attack mode where he was able to retake Nick Cassidy, who had forged through to second.
"I lost a lot of ground on the second attack initially, and then I got it back but I had to use up a lot of energy and tyre life to get Nick again," Evans added.
Evans' pace then plateaued and the pain his rear tyres were feeling ultimately told.
"I started to really struggle with the rears and then I just got off-line ever so slightly through [Turn] 3 and that was enough to just sort of drag me into the wall and it was just a really, really painful mistake," he said.
"It's just an unacceptable mistake, to be honest."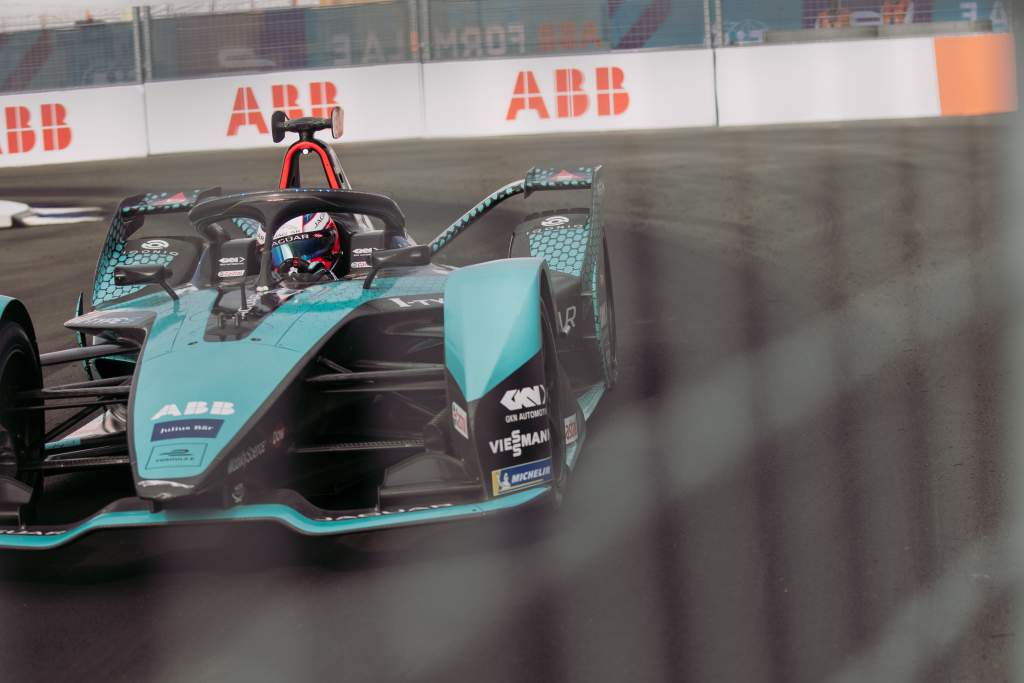 Although Evans refused to acknowledge as an excuse his lack of track time in yesterday's race, where he was an early retirement after an electrical issue stopped him on track, he did describe it as "hurting a little bit".
"I couldn't anticipate the drop off of the rear tyre maybe compared to the other guys," he said.
"Definitely that was a little factor just in terms of setting up the systems and the car a little bit and also pre-empting that I started to change my settings to help with that but it was a little bit too late."
Evans has been in the first qualifying group at every race this season bar the Diriyah opener, where the groups were based on where drivers finished the previous campaign.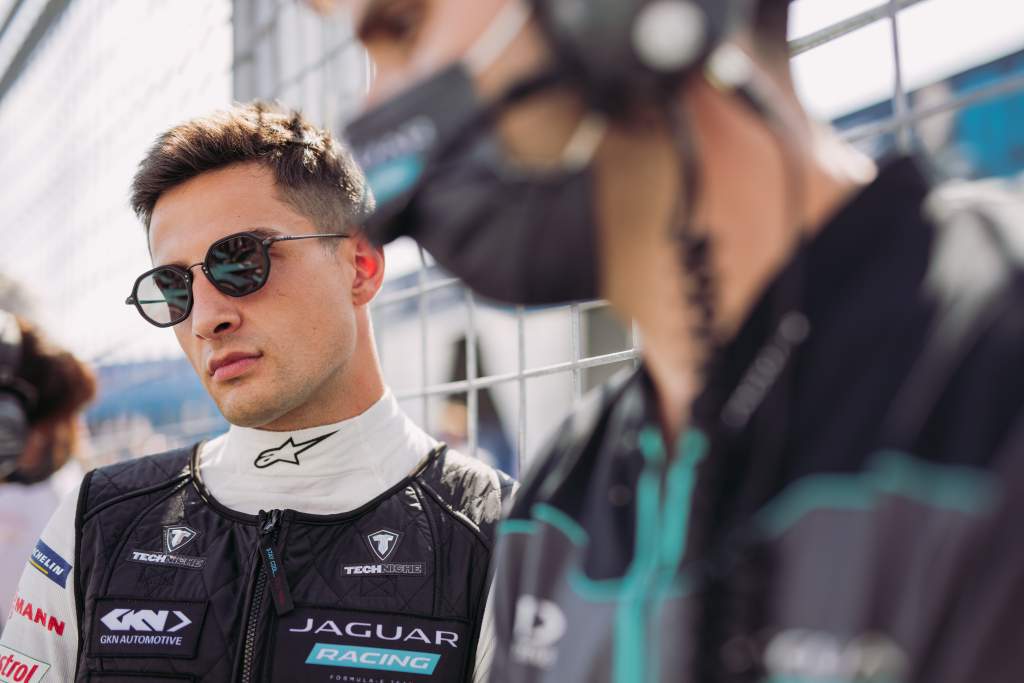 Now, after slipping to eighth place in the standings he is unsure whether his difficult New York City weekend will be a "blessing or curse" given he will start the London double-header weekend in group two.
Evans has accrued just six points from the last four races, while team-mate Bird rocketed from 13th in the standings starting Sunday to lead after his qualifying, super pole and race win points were totalled up.
Prior to today's race Bird had netted just nine points from the previous seven races and had believed his title chances were over.
"I missed out on what would have been 19 points with the fastest lap," said Evans.
"So you have got to take as it comes and you just don't know when the next good results come around the corner.
"The only blessing is that yes, I'm back in group two, and hopefully there's some sort of track evolution in London that puts me towards the front and I can redeem the team with a good result."