Rows of tyres, concrete block walls and other temporary track paraphernalia lay congregated on the infield of the Ricardo Tormo circuit opposite the pits last week.
The irony was not lost on the observantly cynical during the three-day pre-season Formula E test.
The track, which has multiple configurations as part of its design anyway, also had the added capacity to create, within reason, a number of relevant-to-FE formations. Instead, blasts around a track that had little relevance for the circuits with which Formula E should race on this year, played out.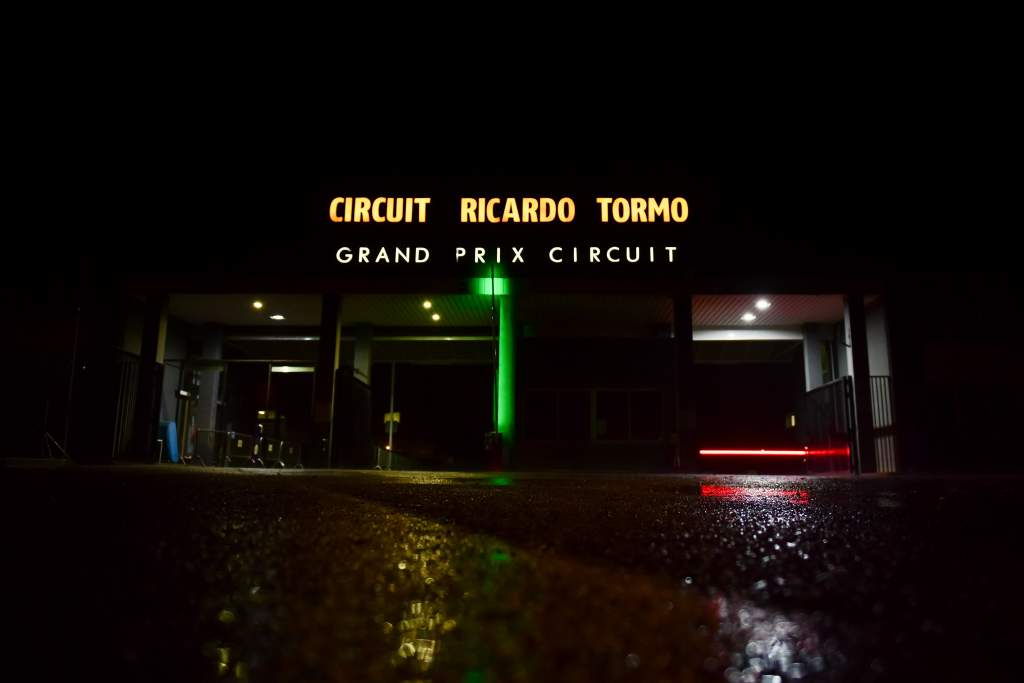 The decision had been backed by the teams last month because of the close proximity in which the freight for the first races in Santiago was leaving Valencia.
But here's the thing. No-one actually yet knows which styles of track will make up the other 10 scheduled races beyond the two venues (Santiago and Diriyah) already announced in a pandemic-delayed and possibly altered final calendar.
The indications now though are that positive momentum is building to allow Formula E to run reasonably close to its originally-intended 2021 calendar.
The practical reality is that even when Valencia ran the infamous main-straight chicane it wasn't even that relevant for typical Formula E tracks anyway. The approach speed was still unrealistic and such challenges became passé anyhow last season when some tracks were smoothed of chicanes.
Overall, Formula E and the FIA continued their efficient, commendable, and most importantly, health- and safety-orientated work, to ensure the test went ahead at all. For that at least, everyone was grateful.
But it was still a curious few days in Spain, where any pretensions of studying a hierarchy or form guide were mostly folly. Rather than chasing outright pace, teams mostly focused on E-Prix relevant long-runs and used the time to sharpen validation on software upgrades for Santiago and Diriyah.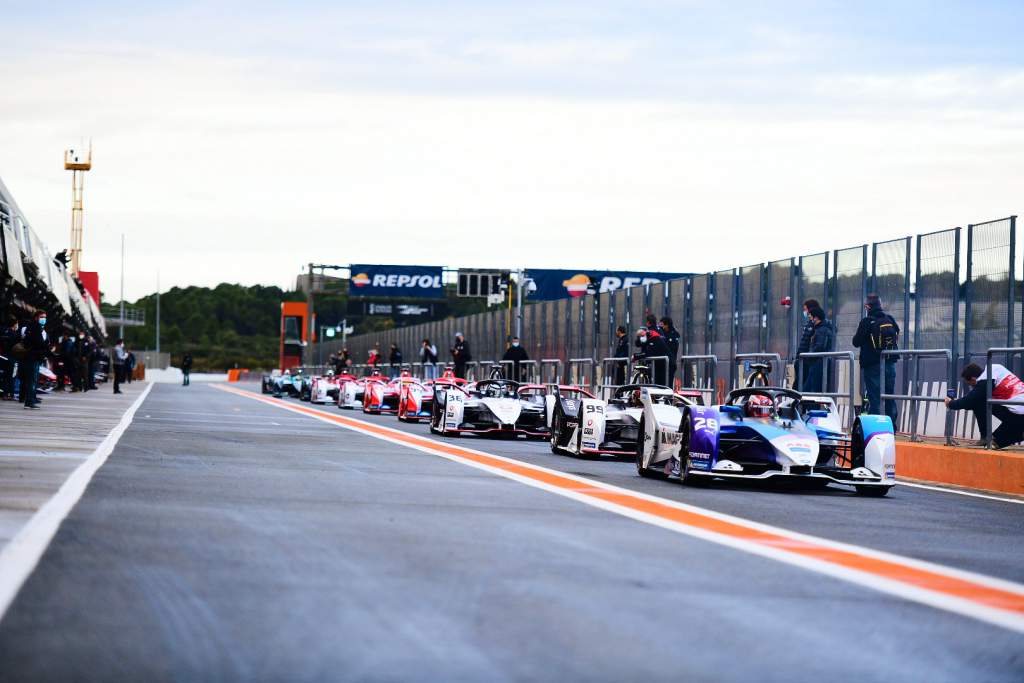 With a third season of rules stability any development gains are very marginal in Formula E anyway, and that is before the pandemic-triggered FIA homologation regulation tweaks are even taken into account.
These gave teams a choice of when they activate their new powertrain designs. Nissan e.dams, DS Techeetah and Dragon Penske Autosport are known to be using existing tech from the previous season until next April, while the rest either have new power or are customers.
"The regulations are stable, we've been doing those electric models for a while now, so you're not going to bring pure hardware and big performance gains," Nissan e.dams Sebastien Buemi told The Race.
"As we have seen, especially in Berlin, and even here, two tenths make a big difference, you know, but two tenths of efficiency is very hard to find."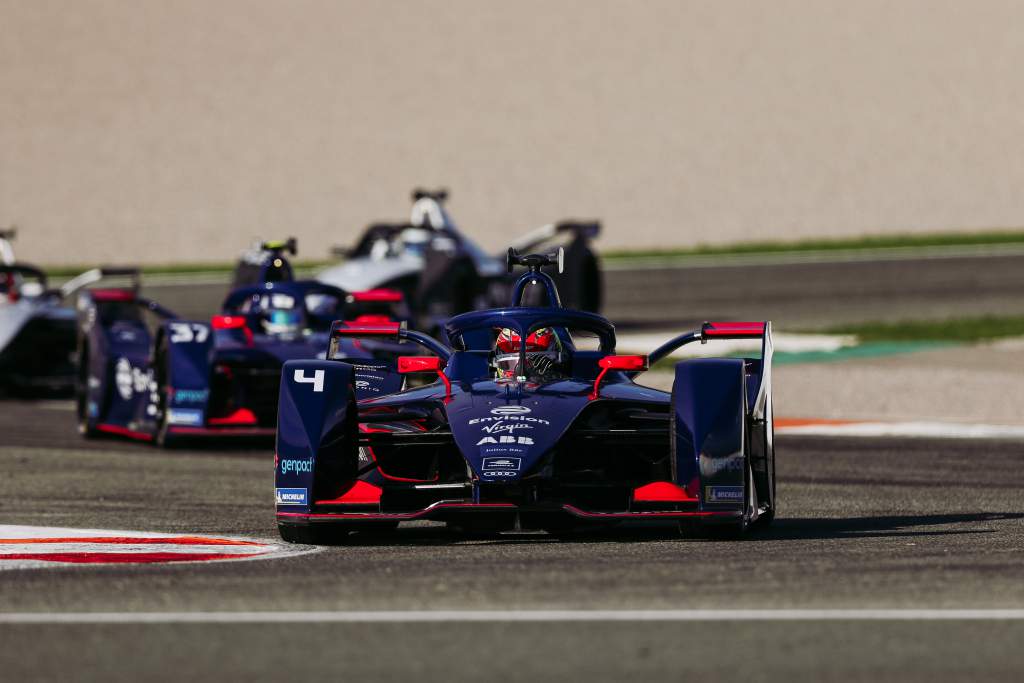 Drafting is far from the magic bullet in making up those few key tenths but the advent of synchronised following tactics by some teams last season has now been picked up by all of them.
This is why we saw most team-mates running close together on track in periods during the Valencia test, making it feel more akin to an old-school Monza Formula 3 race.
The big returns for drafting are a double win: faster lap times and energy conservation.
"Lots of other teams now are looking at different scenarios when you following another car," Jaguar's technical manager Phil Charles told The Race after the test.
"Do you have a soft pedal [energy] recovery? Do you do an early lift, a different lift, different regen point, etc?"
New Porsche driver Pascal Wehrlein concurred and reckoned that co-ordinated drafting "had quite a big effect on the energy".
"I mean, this track is so special, but it makes a couple of tenths difference a lap, so let's say it's an area we didn't look at it too much in the past. I'm still learning about it."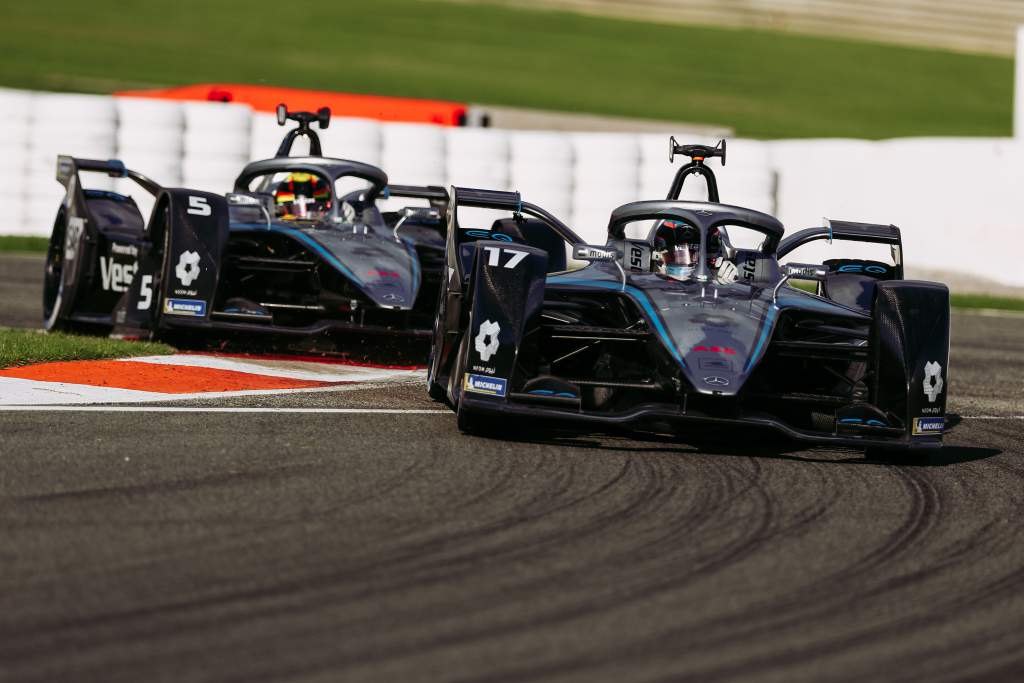 There were also synchronised track limits violations too, with Mercedes duo Stoffel Vandoorne and Nyck de Vries the first of several drivers to effectively be benched with 15-minute stop/go penalties. It was odd therefore to see some of those sanctioned to then be able to recharge in their boxes!
Prior to the teams arriving at Valencia it was unclear if track limits would be applied, and if they were to be, then how?
The organisers opted for tracking camera sensors at areas around three corners (Turn 1, Turn 6 and Turn 12) and predictably it led to an avalanche of struck-off times and then penalties.
"It's a system where if your car runs over [a defined area] it's almost like a ring camera," said Charles.
"Where there is kind of an outline like if a cat walks in your garden, it triggers it."
It is prudent to remember that Valencia is a MotoGP track. Naturally, Formula E cars running off the circuit and using those flat kerbs is obviously key to quick lap times. Last season cars were exiting and entering corners from different postcodes. It looked ridiculous.
With exit kerbs being rare at E-Prix tracks, bar the Circuit Hermanos Rodriguez in Mexico City and the pseudo-street circuit in Marrakesh, there was little in the way of usefulness for the engineers to decipher even in terms of vehicle dynamics.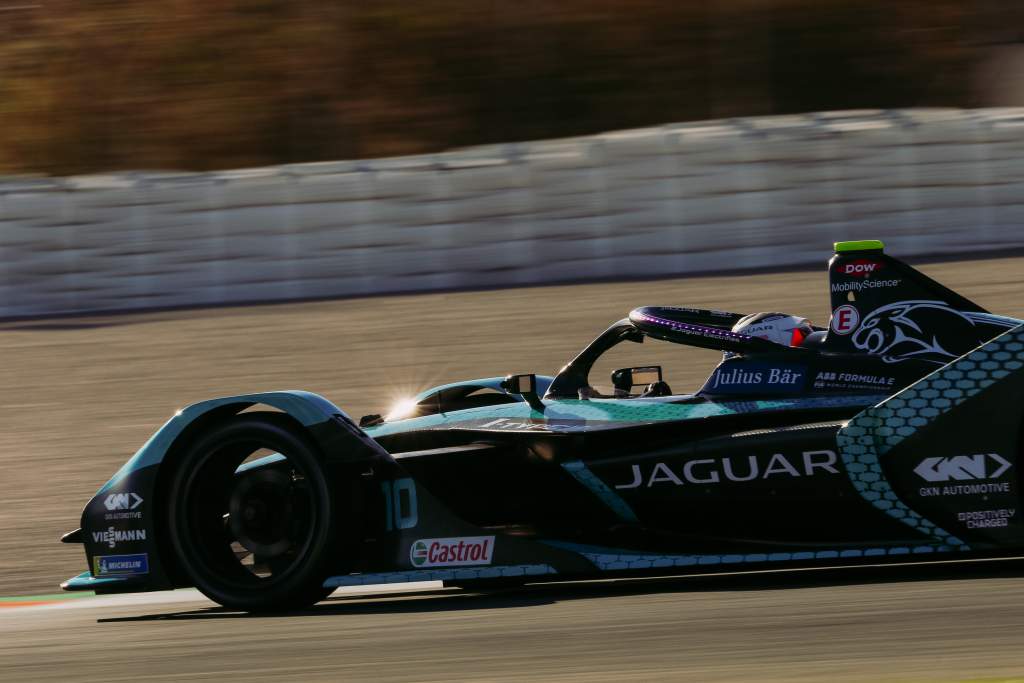 "The ride of the car being good over those kerbs isn't a great indicator of performance on a normal track [for Formula E], so you have a choice," observed Charles.
"Set the car up for Valencia and go quick there or resist that and try and learn for a more normal track scenario. It takes a lot of effort to know if you are really good at Valencia or not!"
But the competitive spirit was unquenchable for some and in the final moments of the final day the inevitable all-out push laps at full beans played out, with Maximilian Guenther topping the times for the second consecutive year.
Prior to that the first two days mostly provided validation exercises for the teams before a slightly haphazard 'exercise race' was held on Sunday afternoon. Haphazard in the sense that it triggered some lively discussions among the teams and organisers on its worth other than the FIA practicing procedural systems.
It kind of made sense. Berlin is now nearly four months in the past and Formula E is heading into a new world championship era. Although in reality little from the sporting side has changed, it was prudent to blow any dust away.
The discussions were pinned on whether a traditional '45 minutes and one lap' race simulation was worth taking part in fully. Many of the teams wanted a shorter 'race session'.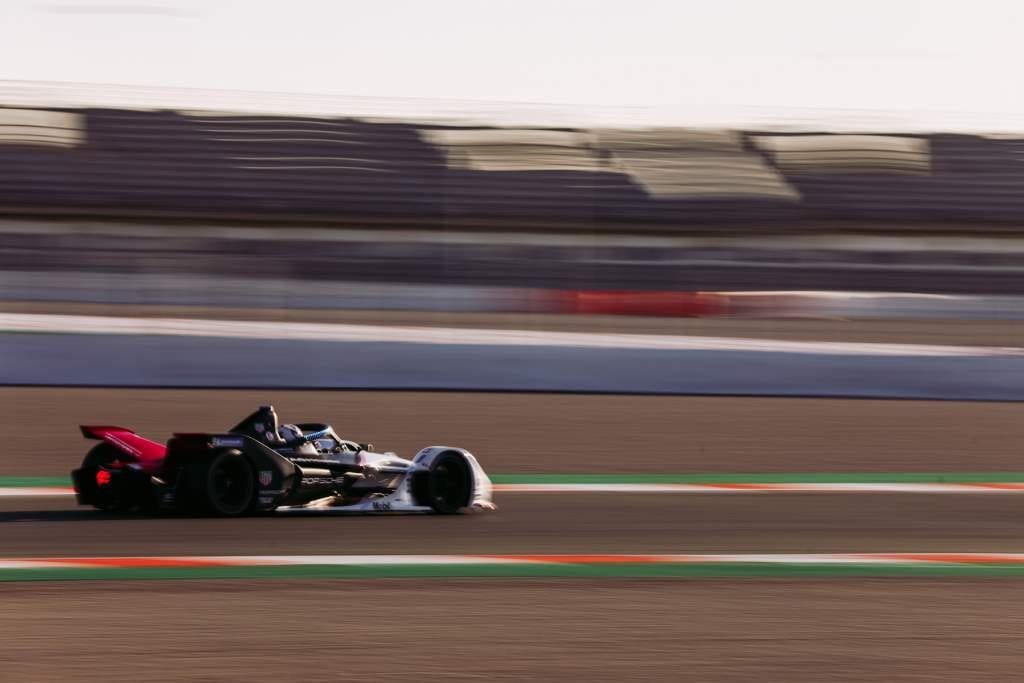 This was because without a chicane the throttle percentage meant many of the laps were spent "coasting half of the straight", according to Porsche's technical project leader Malte Huneke.
"So it's not terribly relevant for a normal Formula E racetrack, and as a consequence, teams were preparing for different energy levels per lap," Huneke explained.
"At the same time also you don't know exactly how everybody is running. What are the tyre pressures? What a team is doing with tyres, modes, etc."
The teams are able to extrapolate some details of what the direct competition is doing at joint tests and indeed at E-Prixs themselves via GPS data supplied to them by official timer Alkamel Systems and generated by Magneti Marelli.
The antennae you can see on top of the tub of all the cars are used to transmit this data but it is not believed to be ultra-detailed and sometimes suffers from reception issues depending on the surrounding topography of circuits.
The real usefulness of this though was the measurement of overall top speeds of the 24 runners along the long, chicane-redacted main-straight. It was the initial readings of these on the first day of the test that turned a few heads.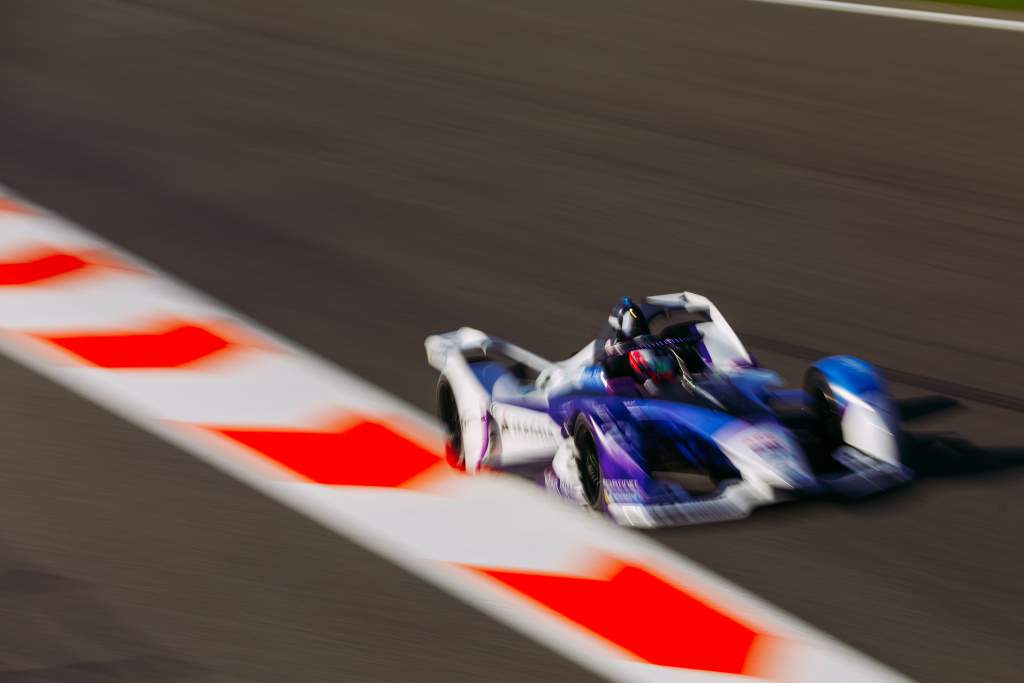 The overall top speed of Formula E cars is more or less important depending on which team you speak to and also, quite plainly, which track you are operating on.
Formula E teams are only allowed one set of gear ratios by regulation. This dictates to some degree the powertrain design strategy and influences if it has an inherent outright speed capability or a focus on more lowdown torque acceleration to help traction out of the corners.
"In terms of people's motor speeds it starts to give you an idea of where the strengths and weaknesses are, what you can expect when you go to a track like Paris, which is tight and twisty, versus somewhere like Sanya, which has the longer straights," said Huneke.
In simplified terms the outright speed gives at least a partial indication on which type of circuit should suit particular teams.
Several cars were hitting their 'limit' on Valencia straight during the test, while others were just clipping it.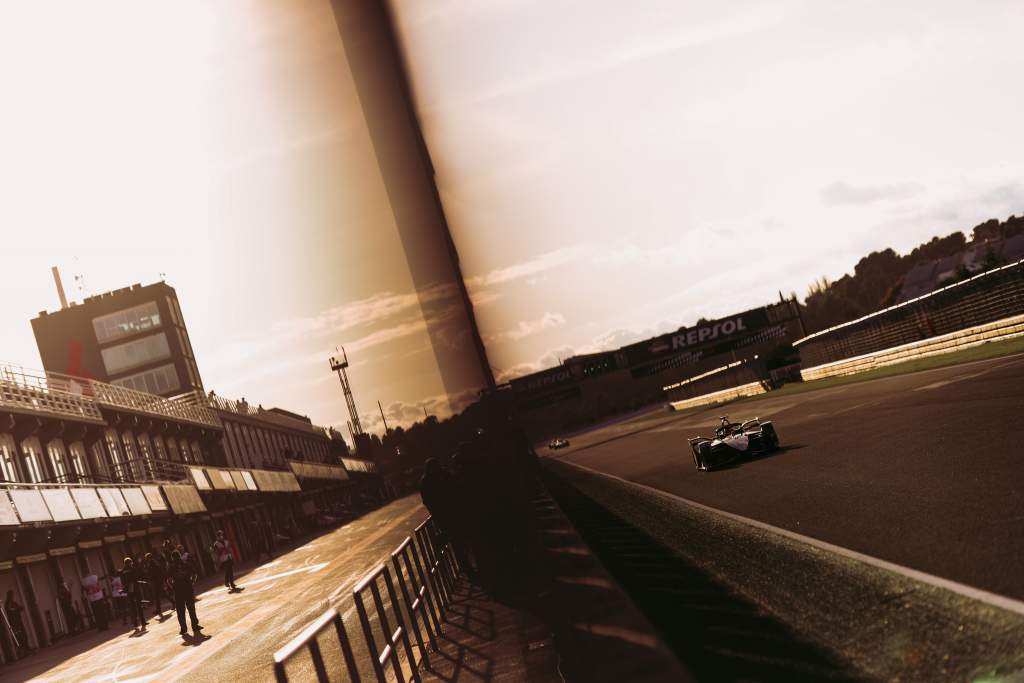 Long straights are rare in Formula E relative to other series. The Zurich E-Prix in 2018, albeit with Gen1 cars and less advanced powertrain tech than we see now just three seasons on, was the most notable example, but both Santiago and Mexico feature them too.
Ultimately teams have a choice in the design process of the maximum speed that they want to allow the car to get to.
"We've seen last year in Santiago we already reached quite high top speeds [in the gently arcing kink from Turn 7 to Turn 9], some were already in the saturation point [limiter]," says Huneke.
"You can easily see that some have designed for higher top speed, some have designed for lower top speeds. It's relatively simple and you just have to make up your mind what could potentially come in terms of tracks and then prepare.
"Obviously we have, together with BMW and Mahindra, a bigger margin [on top speed[ than others."
The data, which is not publicly available, backed that up.
The figures, sourced by The Race on Tuesday lunchtime with just 90 minutes of the running left, read (all in km/h): Porsche 250; BMW 244; Dragon 242; Mahindra 239; NIO333 and Mercedes 237; Audi & Jaguar 234; DS Techeetah and Nissan both 231.
The discrepancy between Porsche and the rest is so vast that it was instantly clear that Porsche, along with BMW and probably Dragon, was not running with a limit on top speed.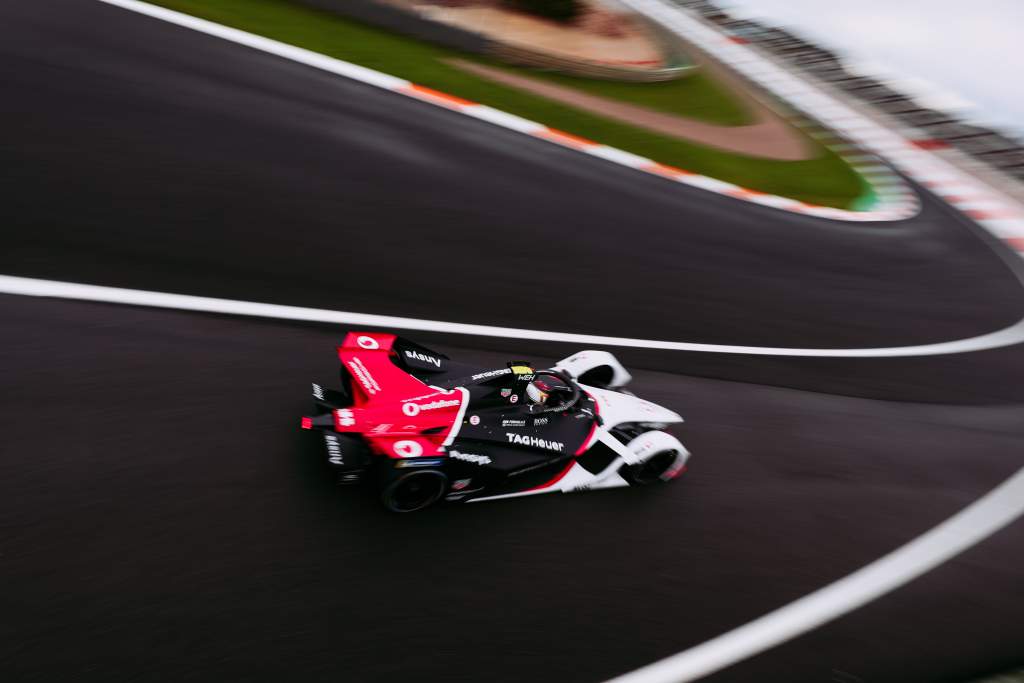 "In testing, we don't aim at specifically reaching that top speed, we can reach this speed even on our home track in Weissach but it's not a specific point that we pay a lot of attention to," said Huneke.
"It's just something [about] how you do the gearing and how you match the gearing with a maximum RPM that you can do."
While the top speeds give away those aspects of who has designed what this season, the nitty gritty of endeavouring to optimise handling around quick corners became a box-ticking exercise just in case permanent tracks have to be utilised in 2021.
"Let's say we go to Brands Hatch, Silverstone or Donington for example, what would we do?" says Charles.
"You work car set-up, all the basics, mechanical, and all the systems. The systems aren't used to long corners that you kind of lean into a balance because they're used to quickly rotating hard, and getting out of the corner.
"And your systems tend to evolve around doing that. It's quite different to come and lean into something in a long corner, and that's what we've been trying to play with."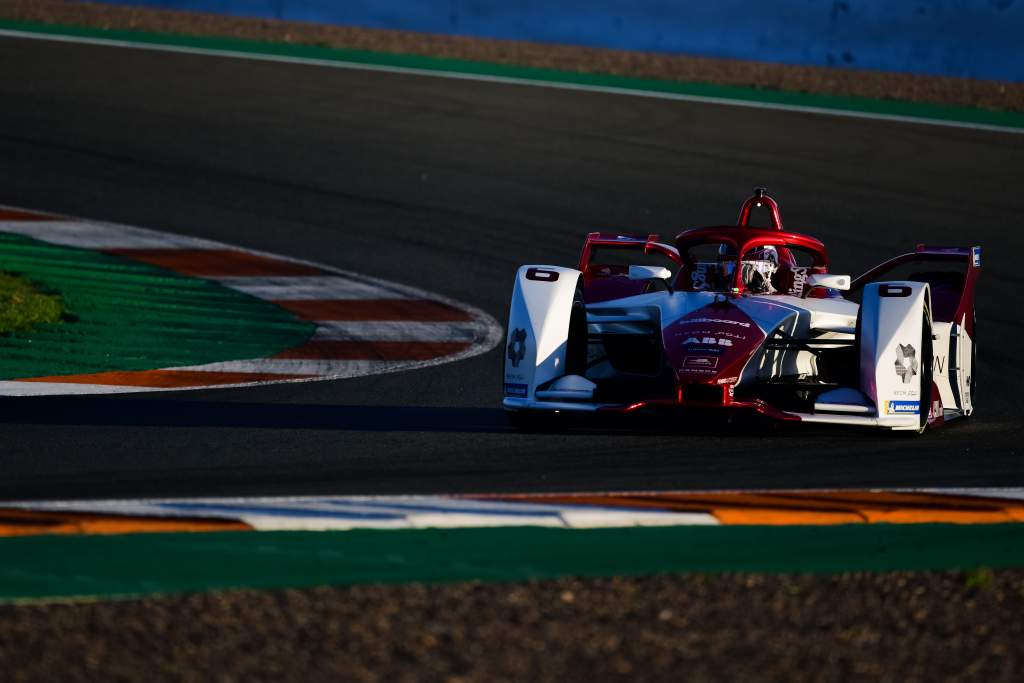 The infuriating beauty of Formula E, for engineers and pundits alike, is that calling a hierarchy would be inherently gruelling to start with even on an FE relevant track.
With a single-day format, hugely evolving and variable surfaces, in addition to fewer efficiency steps thanks to a stable ruleset, you have a perfect storm that ensures at the very least 75% of the grid have realistic chances of victory
This season will be no different. In fact, the slightly anomalous Valencia test and its laptimes will forgotten and Santiago will provide a first world championship race that will be as close as ever.
"Ultimately you don't get the chance to evolve so much [at an EPrix], you arrive there and you're tested straightaway and that's brilliant," concluded Charles.
"That is what makes Formula E racing fantastic."