Porsche will make a decision later this year on whether or not it stays in Formula E beyond the 2023-24 season and some of its decision will be based on how the owner of the world championship invests in its future.
Thomas Laudenbach, vice-president of Porsche Motorsport, told The Race that Porsche will seek guarantees from Formula E on the stability of the championship going into the Gen4 era and how it can improve its public responsiveness, primarily in the media.
A strategic decision on whether Porsche will see out the rest of the Gen3 ruleset with the second homologation for the 2024/25 season, and also sign up to the Gen4 regs in 2026/27, is expected to be made in the autumn.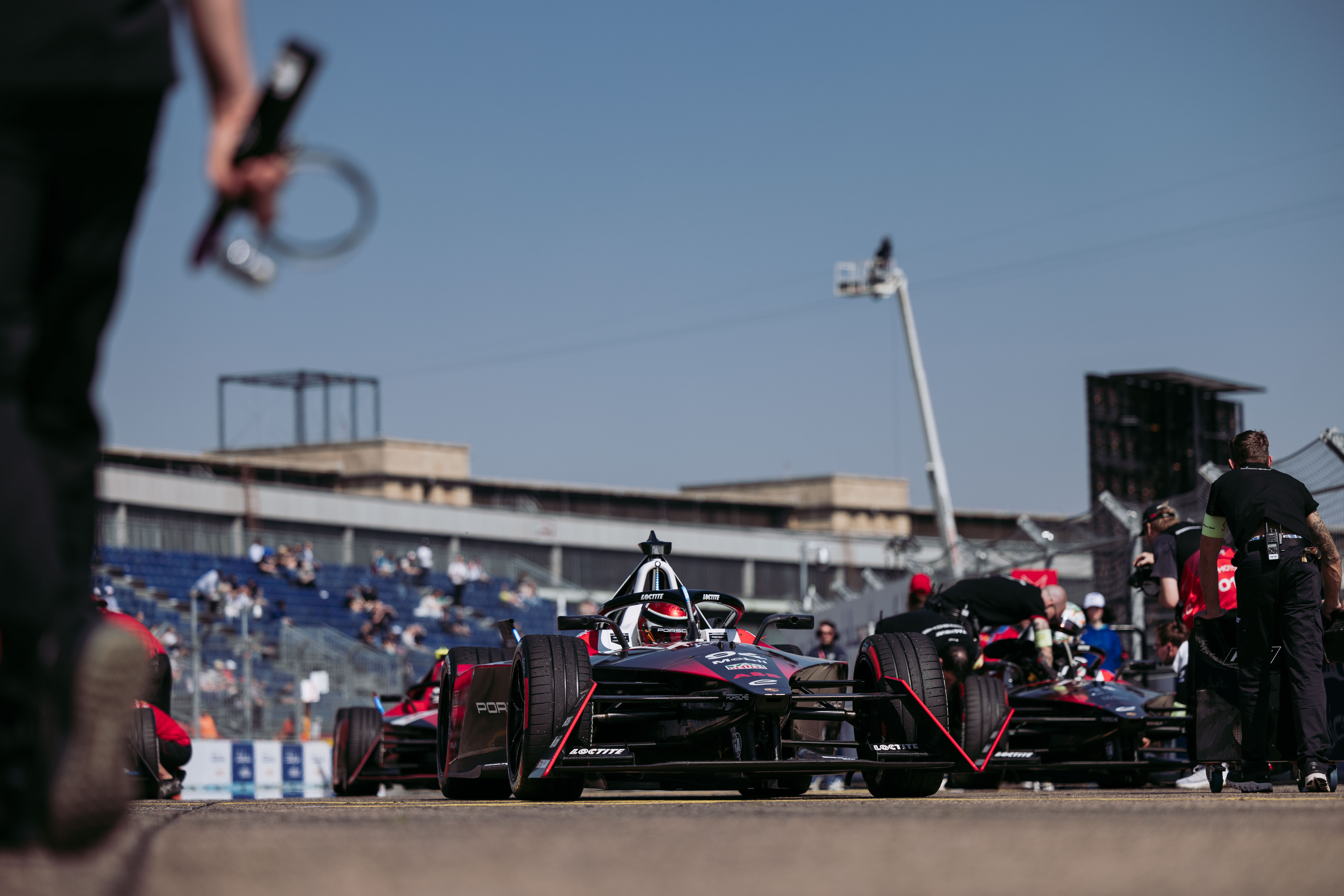 "We will make a decision whether to continue or not, later on in the year," Laudenbach confirmed to The Race.
"Let's say one of the factors that will have a huge impact on the decision will be how stable is the championship?
"Also, are we convinced that the owner of the championship is prepared to invest? Because we've got to build up more awareness in public, we still are in a phase where we need to build up."
Formula E is making a recovery from the COVID-19 pandemic, which stymied its boom in 2019 when Porsche joined fellow German manufacturers BMW, Audi and Mercedes in the all-electric championship.
By the summer of 2021 Porsche was the only one of the quartet committed remaining as the impact of disruption caused by the pandemic was combined with difficulties in hosting races and a rebuilding of Formula E's brand and TV deals strategy.
Formula E has recently communicated to teams and partners that TV audiences for the first three events in Mexico City, Riyadh and Hyderabad have grown 'with a live cumulative audience increase of 13% year-on-year'.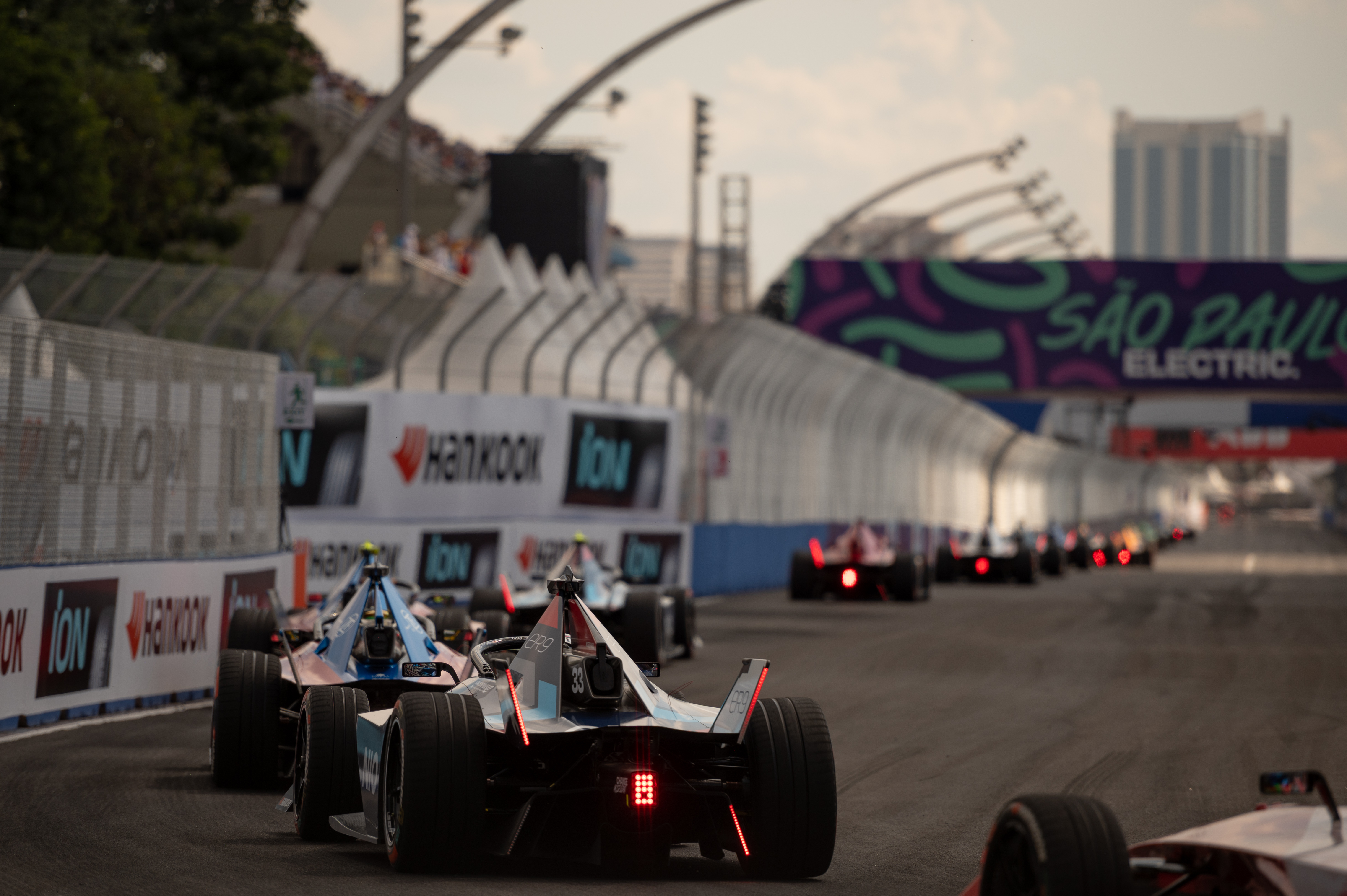 The championship claims that this is down to 'the strategy to increase free-to-air coverage, with new deals in South Africa, Brazil, and China'.
Apparent 'significant increases in live cumulative audience from several key markets where broadcast partnerships were continued, such as France (+55%), Indonesia (+5%), Italy (+41%), Canada (+6%), Japan (+7%) and Pan Middle East (+126%)' have also been reported.
Laudenbach addressed this in his interview with The Race, stating that Porsche "needs to be convinced that the owners of the championship really have a long-term commitment and are willing to invest in that because it still needs investment".
"One of the big things that will have an influence on our decision, because one thing is clear: we need to push it, we need more awareness, we need more reach to increase media, TV, whatever it is," he said.
Formula E has had a majority owner since early 2015 when Liberty Global bought in to the championship, effectively saving it after funds and investment ran dry just three races into its first season.
Senior Liberty figures rarely attend Formula E races but its CEO, Mike Fries, did witness the season opener at Mexico City, where he was introduced to several key stakeholders and team principals.
Porsche has also been vocal about the co-ordination and execution of the Gen3 project, which required it and other manufacturers to pivot significantly on testing and development plans last summer.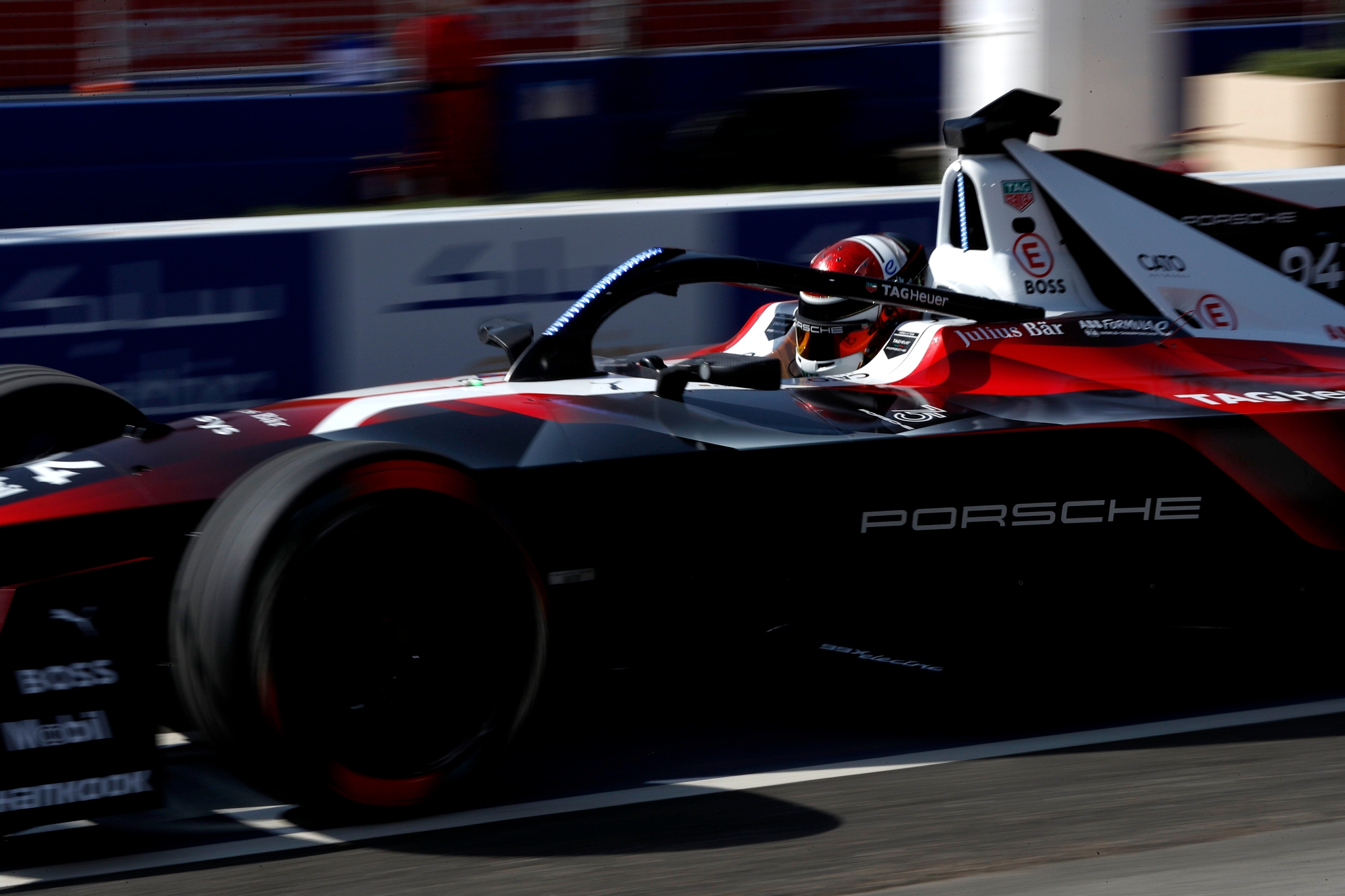 This came because several aspects of the project were compromised including reliability issues with the RESS battery and a lack of spare parts being made available to teams ahead of the start of the season in January.
Formula E CEO, Jamie Reigle told The Race in Berlin last month that Formula E was pushing to grow its audience off the back of sporting, commercial, technical and marketing pillars.
Talking about the recovery from the 2010-22 nadir of three major German brands leaving Formula E, Reigle said that it was "incongruous, €40million of investment in electric vehicles and they're leaving Formula E!".
"But it actually wasn't that complicated," added Reigle.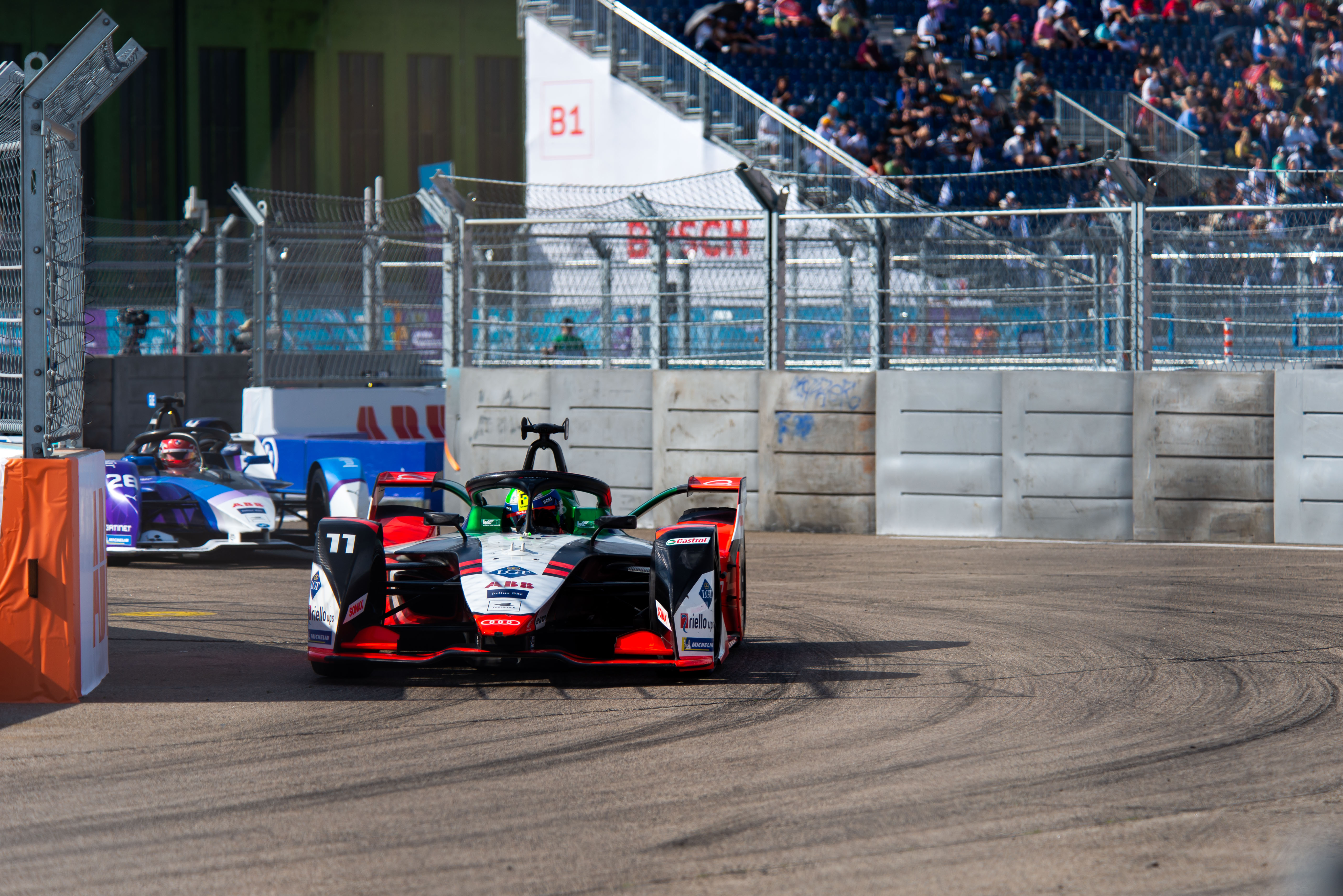 "The sport didn't make sense to them and they had valid concerns about that. They were spending too much money for an uncertain return and the audience wasn't there.
"What's been happening in parallel is we're working on all those elements. I'm not sitting here saying, 'We've got all this right'. But we've an objective to build the biggest audience possible.
"If you think of a pyramid, how many people are aware of Formula E, how many people really care about it? We think our research tells us about 150 to 200 million people are sort of aware.
"A very, very small number says, 'I really care about Formula E', meaning, 'This is a meaningful part of my life'. They think about the drivers, the teams, where's the next race. If you think of football, it's a much, much bigger top of the funnel, and a much, much bigger bottom.
"Whether you believe Manchester United has a billion followers sort of doesn't really matter. It's indisputable that tens of millions of people around the world really care about what happened [in a match] last night."
Formula E, led by Reigle, is effectively trying to short-circuit those 150-200 million people that are not imbued in Formula E in an effort to break through to become what Reigle often terms as a 'tier-one sport'.
Getting touch points from that pool of future dedicated fans is what the likes of Porsche, Nissan, DS, Mahindra and Jaguar are particularly looking to gain because ultimately a percentage of them will be future consumers.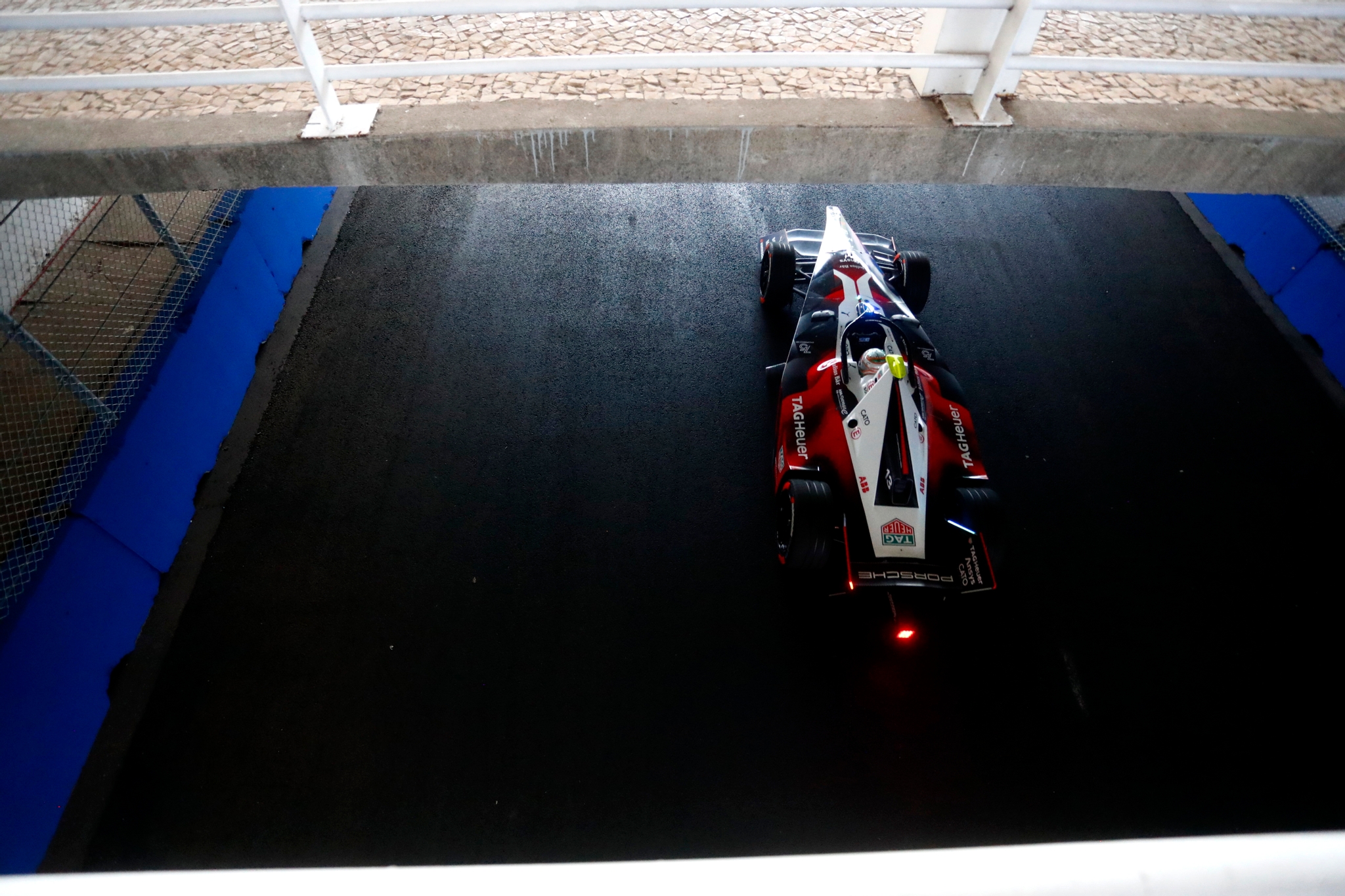 Part of that is building the brand and entertainment value of Formula E, and Reigle is optimistically expecting that Formula E can, for want of a better phrase, 'break through' much further than it has done in its first decade of existence.
"I'm really encouraged with Gen3 because for the first time in my four years, admittedly COVID affected, you wake up on Saturday morning, and it's like, 'Well, I'm going to a real sporting event today'," he said.
"We've always had it in Mexico City. But Diriyah was the one actually that really shocked me this year, in a positive sense. I was like, 'Hold on a second, usually the fan village is empty'.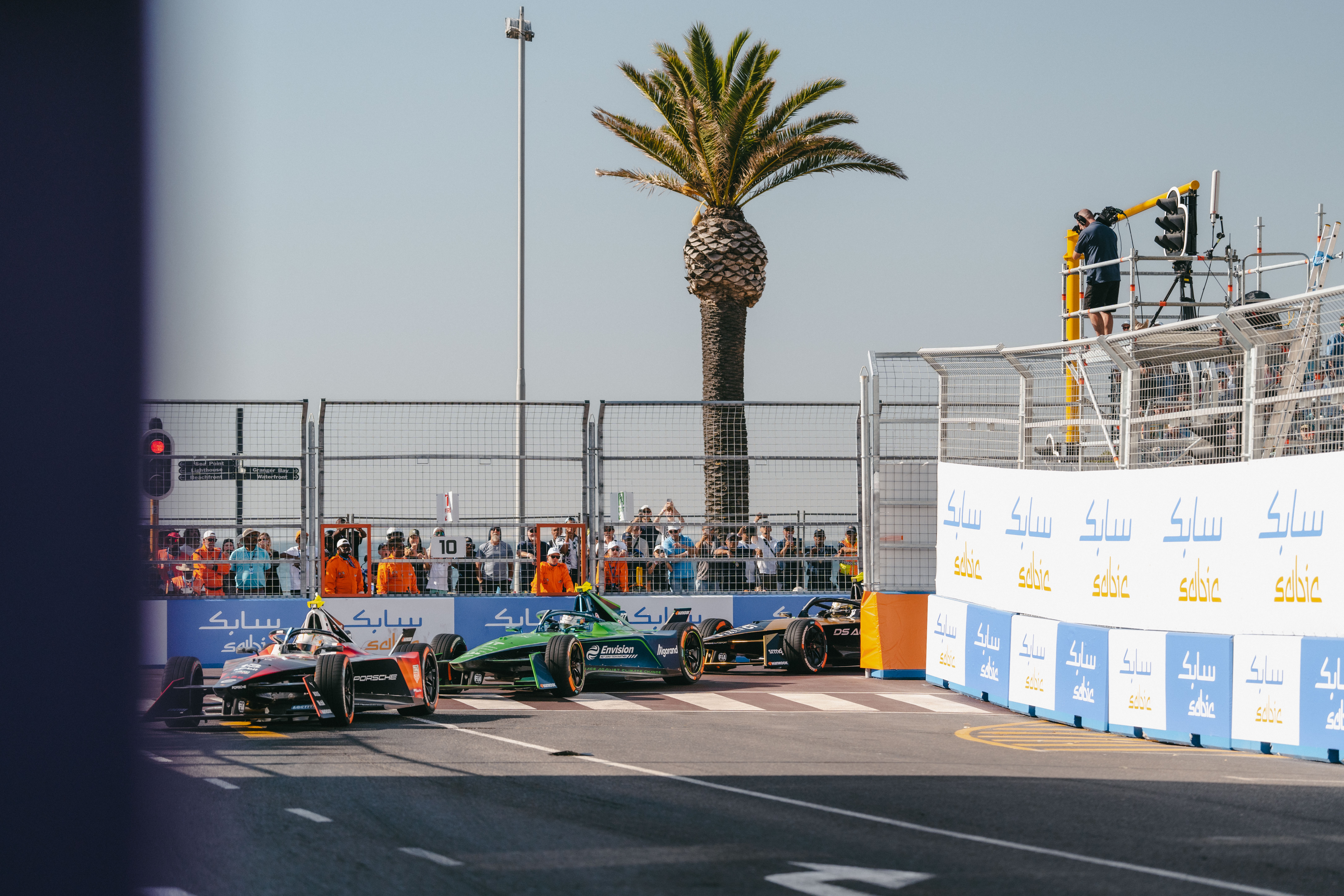 Reigle also said that Formula E was "specifically targeting people who have watched Drive to Survive" because "you can buy that audience so to speak".
"You hook them in that way," he said.
"This is my firm belief. I've never met anyone who comes to a Formula E race, who says to me at the end of the weekend, 'I've checked it out and It's pretty boring'."