More of the same high-energy-saving Formula E pack racing is expected at the third Monaco E-Prix to race on the full grand prix circuit this Saturday. But whether it will be as extreme as Berlin last month is splitting opinion.
In the last three E-Prixs of the 2023 season, drivers have essentially not wanted to lead races due to a cocktail of decreased usable energy and the draggy new Gen3 cars creating slipstream holes for pursuing drivers to save energy within.
On the wide open expanses of the Tempelhof airfield it played out with four and five car abreast racing in a Keirin cycling feel, whereupon drivers were waiting for the right moment to make a break from the jostling pack.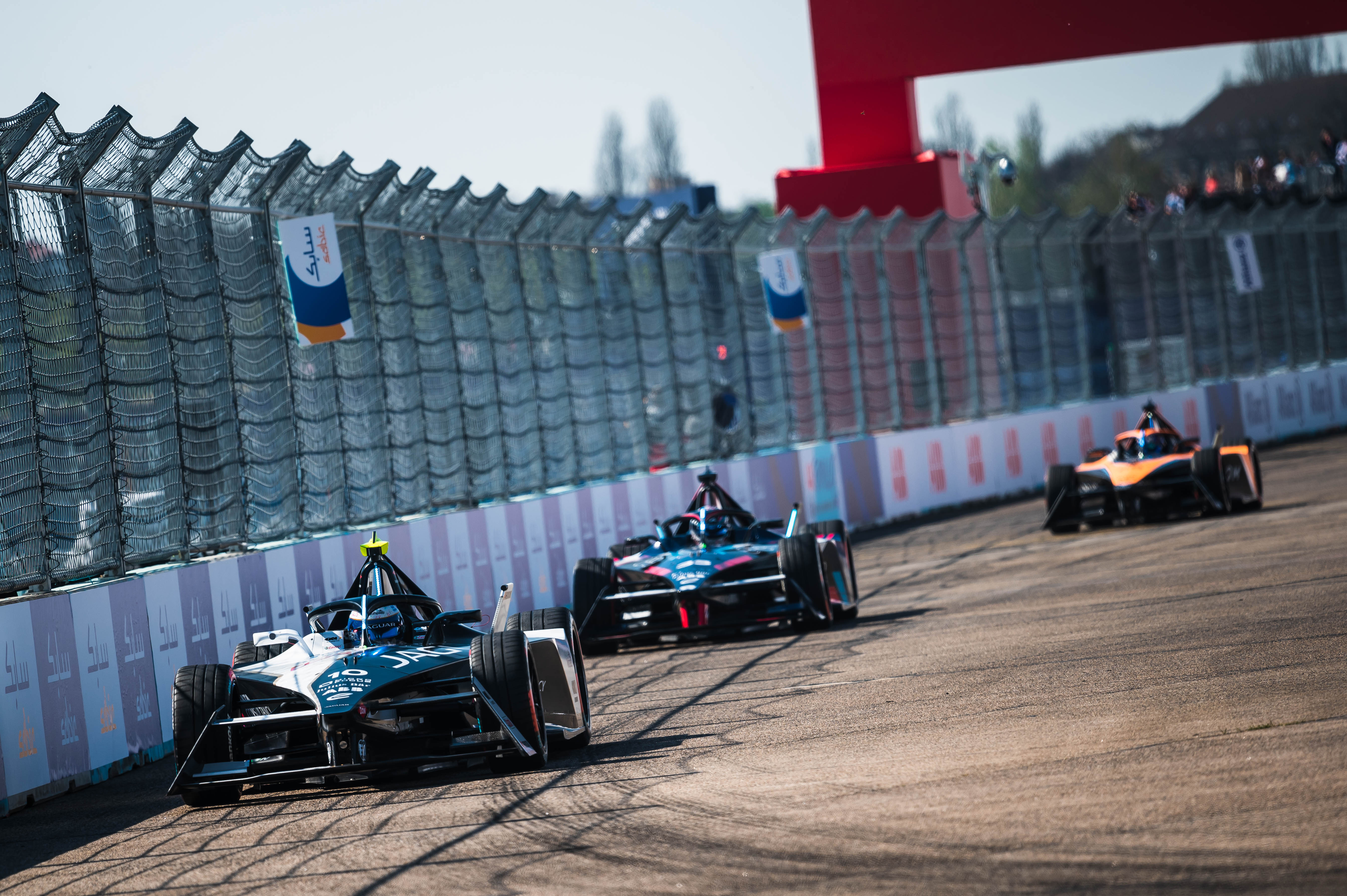 And that's likely to be the case again in the first Monaco FE race run over a set lap distance rather than to a time limit.
"I don't think it will be a different challenge," Abt Cupra's Robin Frijns told The Race.
"When you see sometimes how people bunched up going into Turn 6 in Berlin with six cars wide in front of them, it was mad.
"[Nick] Cassidy's move that basically won him the race in the end is something I think not everyone is able to pull off but people will start trying because you see how much the reward can be. I think that could cause some big shunts.
"If you touch a rear wheel with your front wheel, and believe me I've been there, it's not what you want to do."
That was a reference to Frijns' wrist-injuring Mexico City shunt which was ultimately a consequence of the extreme accordion effect of cars bunching up in to the back straight chicane.
While that wasn't triggered by overt energy saving tactics, there are genuine concerns about the capability for accidents to occur in Monaco, especially up the hill from Sainte Devote to Casino Square and at the harbourside chicane.
Drivers are discussing between themselves the safety questions and implications of the present style of racing at more enclosed circuits like Monaco. Several believe that a major accident due to the accordion effect of 'Keirin-style' energy racing is a recipe for a substantial incident in the near future.
Frijns' team-mate Nico Mueller broadly agreed, reckoning that multiple changes of lead will be inevitable in Monaco as well.
"I do think that we will see kind of the same race as Berlin, obviously not as extreme because it was really extreme there, like three or four or five wide, but we will definitely see the top eight will swap around a lot. Way more than we did in the past," Mueller told The Race.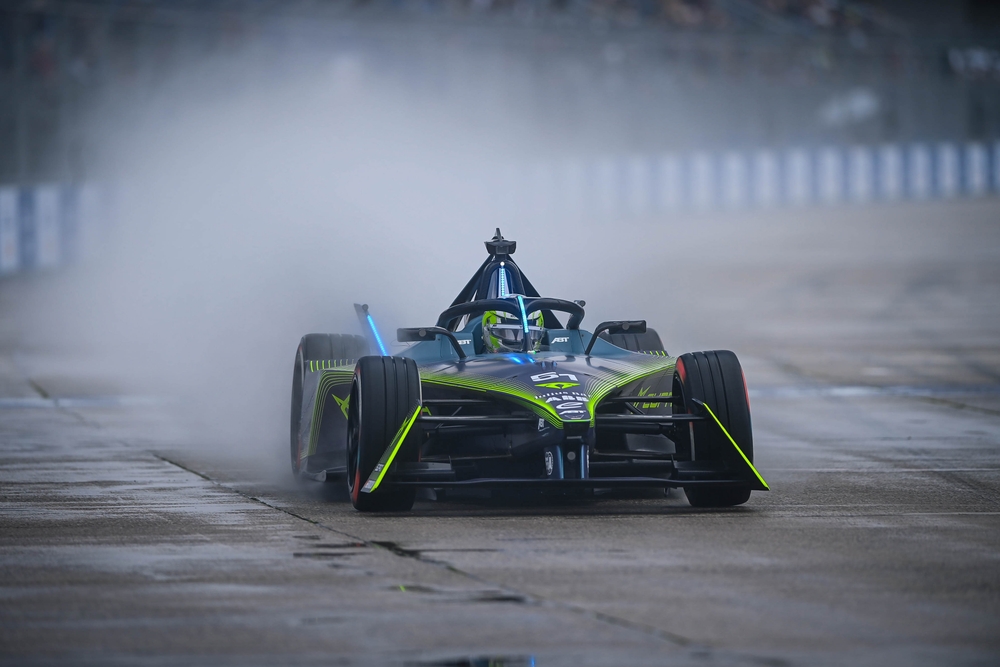 "When there's so much accordion effect it becomes just a bit of a traffic jam race: do I go for the left queue or do I go for the right queue? Which one is going to be quicker through the next three corners?"
Mueller described taking part in the second Berlin race, which he started from second on the grid, as "super weird" largely due to knowing that a good start and opening lap would punish him later in the race and help his competitors by punching a hole in the air for them to exploit.
"The feeling is completely different to every other race series you've done so far," added Mueller.
"You sit on the grid and you kind of know that a bad start is maybe not a bad thing. You already don't want to make a good start and be at the very front. It's super-strange."
In the first Berlin race Stoffel Vandoorne made a strong start from third on the grid and was set to sprint into the lead between Sebastien Buemi and Mitch Evans' Jaguars. But he visually backed off way before the first corner to happily settle into fourth position.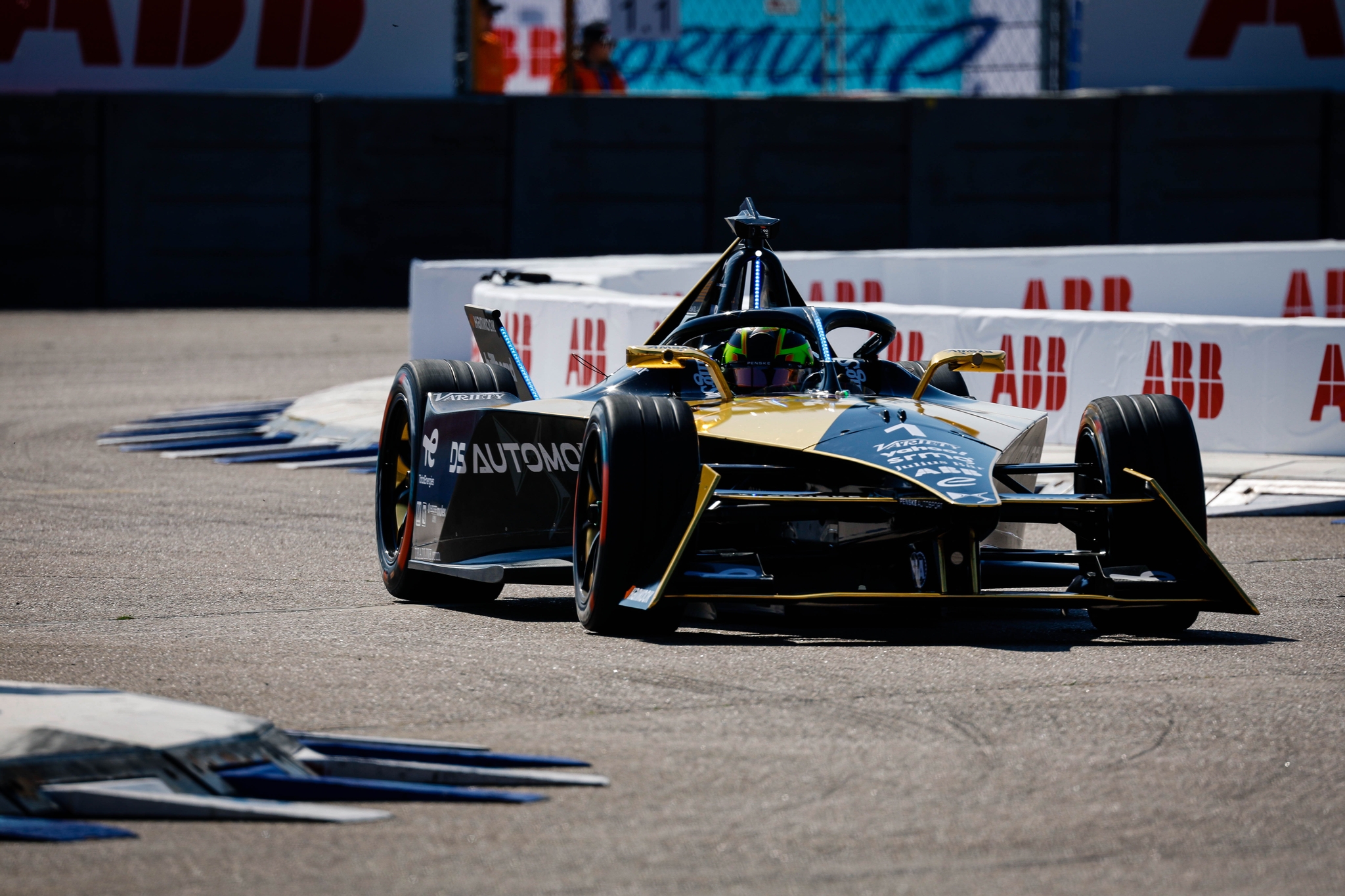 The second polesitter of that weekend, Frijns, confirmed to The Race that although he got a strong start to the race he knew that he would, as a result, "was f**ked".
"In Berlin after four or five laps, I was trying to be in a position to save energy, but I was never in the position to save energy.
"I was not trying to be the one that tries to keep in the top five or the top six because I knew I had not much of a chance.
"You saw Stoffel in race one. When he had a really good start, he backed out. He didn't want to lead at all."
The Race says…
Formula E has had some frenetic and chaotic races in its almost decade-long history. But Berlin last month was on another level.
Countless overtakes for the lead were almost pointlessly added up, although the promoters took great glee in evidencing the stats to all and sundry.
The artificiality of the racing is not really the crux of this topic right now. It came to Formula E by accident and not design, and pretty much all of its competitors agree that Berlin was too extreme an example of it.
It's an acquired taste but perhaps it is one that suits the 'all-action at all times' mentality of certain demographics that Formula E wants to hit.
At Berlin the occasional four and five abreast dicing has some amusement but a bottleneck of open-wheel cars at 130mph up the hill into Massenet in Monaco is a less amusing one.
The 'after you Claude' necessity of racing like that can cause confusion and wrong calls leading to lengthy race suspensions at best. At worst it could breed big shunts on a track that unlike Berlin, is far less unforgiving in its run-off areas.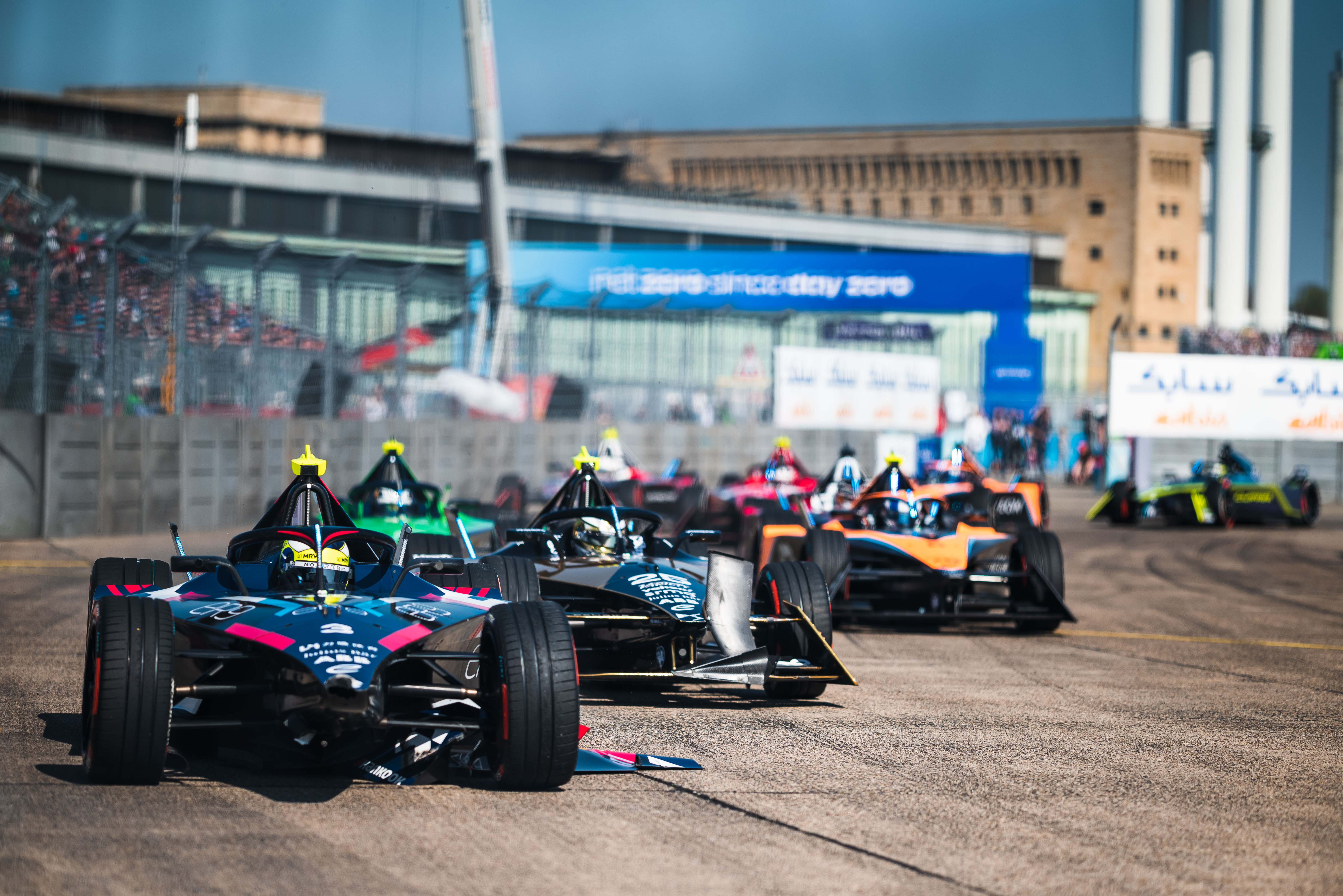 Formula E and the FIA are in a slightly damned if they do and damned if they don't scenario because it was only a few races ago that some were bemoaning the lack of overtaking at the season opener at Mexico City.
That was when the teams and drivers had 40kWh of usable energy. Now it's down to 38.5kWh and with the draggier Gen3 open-wheel cars it is brewing up the propensity for the racing we have seen recently.
Also, at Berlin last month The Race sat down with Formula E CEO, Jamie Reigle, who talked about possibly mixing up the sporting format for later seasons.
Formula E has played with the usable energy available in recent seasons, notably for the London E-Prix at ExCeL Arena. That is because the tight configuration of the circuit promoted flat-out races.
It's a fine balance but perhaps Reigle is right in that suiting races for circuits much more will add a richer variety and less propensity for destruction.
Monaco this weekend is highly likely to test the latter of those maxims to the limit.