The newly-named Avalanche Andretti Formula E team is set to complete its driver roster early next month with confirmation expected of an American driver to join Jake Dennis.
Since BMW gave notice of its desire to leave Formula E at the end of 2020, Andretti has been quietly working away on structuring its commercial, sporting, and technical affairs to regroup for 2022.
The first hurdle in that was confirming the use of the existing BMW powertrain for the final Gen2 season before more long-term plans began to form through 2021.
The first of these to drop was when Andretti confirmed in August that it was keeping Dennis. That was followed up on Wednesday in Lisbon when new blockchain company Avalanche inked a multi-year title-partnership with the American-led, British based Formula E outfit.
One of the final pieces in the jigsaw will come shortly when its second driver is confirmed after sim-testing and a final judgement, taken ultimately by Michael Andretti himself, is made.
The Race scopes out six possibilities for the seat and explains why only two of them are currently seen as credible choices for a drive at the top table of motorsport's newest world championship.
The Favourites
Oliver Askew & Kyle Kirkwood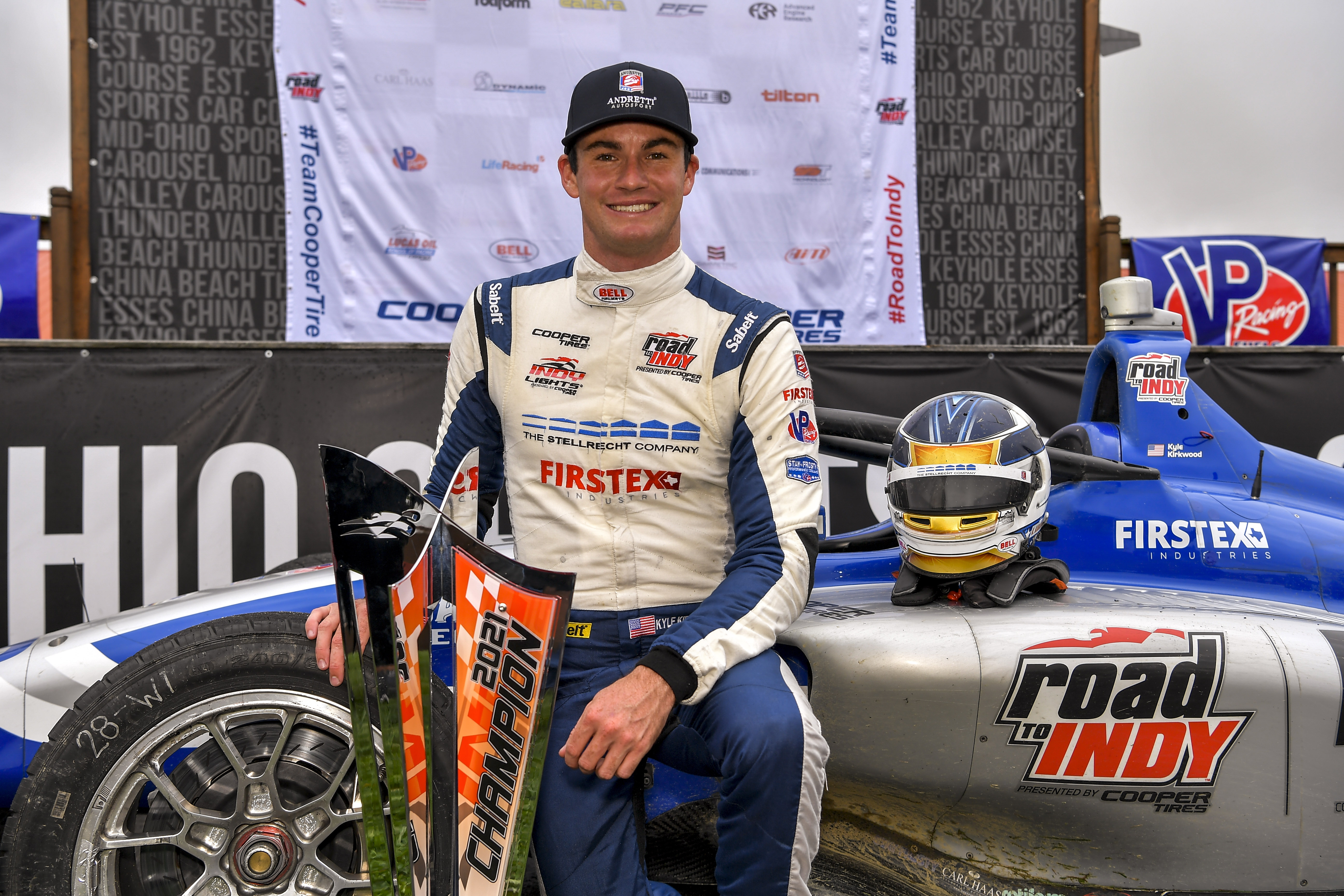 Oliver Askew and Kyle Kirkwood are the overwhelming favourites for the seat alongside Dennis next season, but the decision is likely to be heavily influenced by another driver within the Andretti brood.
Ironically, it is a driver who, like Kirkwood, has a small amount of Formula E experience who is overshadowing the FE decision.
Colton Herta completed a day of FE testing at the Marrakesh rookie test in January of 2018 and his attendance then as a fresh-faced 18-year-old barely raised a blip of publicity.
Almost four years later and the multiple IndyCar race winner is now on the cusp of a possible F1 seat should Andretti's majority stake acquisition of the Alfa Romeo team be completed and if a solution to Herta's superlicence situation can be found.
Should that become reality then Herta is likely to partner Valtteri Bottas at the team next season meaning that the Gainbridge-backed IndyCar seat would need to be filled quickly.
It doesn't take a forensic sleuth to move the pieces in 2021 Indy Lights champion Kirkwood's favour – he won the title with Andretti – and thus open up the Formula E berth for Askew.
Askew has clawed his way back onto the IndyCar radar after a difficult first campaign in 2020 when he raced on through an undiagnosed concussion from the Indianapolis 500, and then lost his Arrow McLaren SP seat.
Since then, he has regained full fitness and made several appearances, first deputising for Formula E race winner Felix Rosenqvist at Detroit and then racing with Ed Carpenter and Rahal Letterman Lanigan for four further races.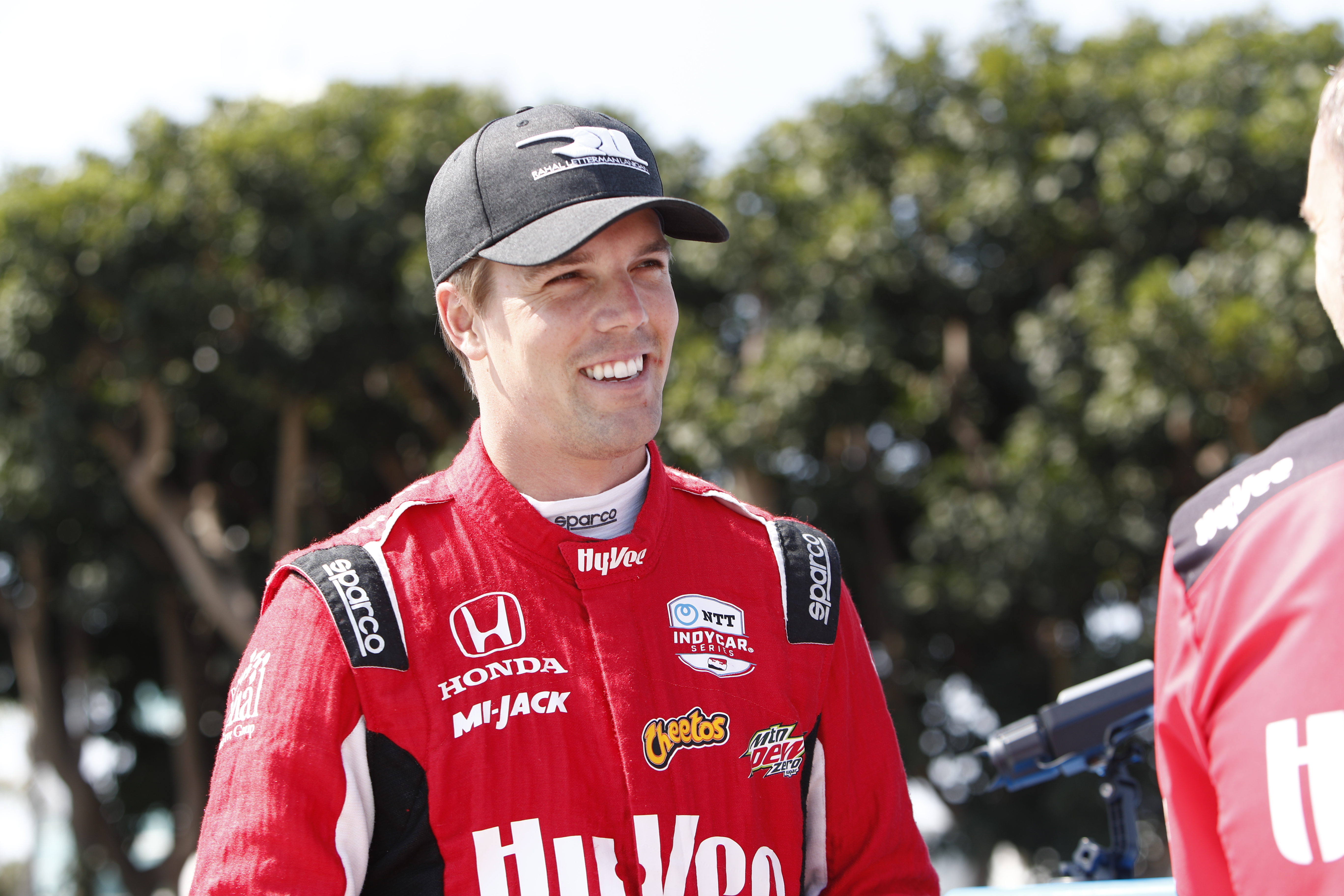 With the IndyCar grid 90% filled for next season and Askew's options very limited beyond similar cameos he made in 2021, a diversification into Formula E is seen as a very viable option by some senior Andretti figures.
The fact that Dennis came into Formula E as a completely cold rookie and thrived will also give Andretti added impetus in backing Askew.
However, should Herta remain in IndyCar for 2022 then Kirkwood, complete with prize purse from his recent title triumph in IndyLights, will still likely do a part-time IndyCar season alongside the full Formula E calendar.
With eight clashes between IndyCar and Formula E perhaps there still remains an opportunity for Andretti to use both drivers over the duration of 2022, although this is a much less preferred option for the team.
The Rookie Surprise?
Logan Sargeant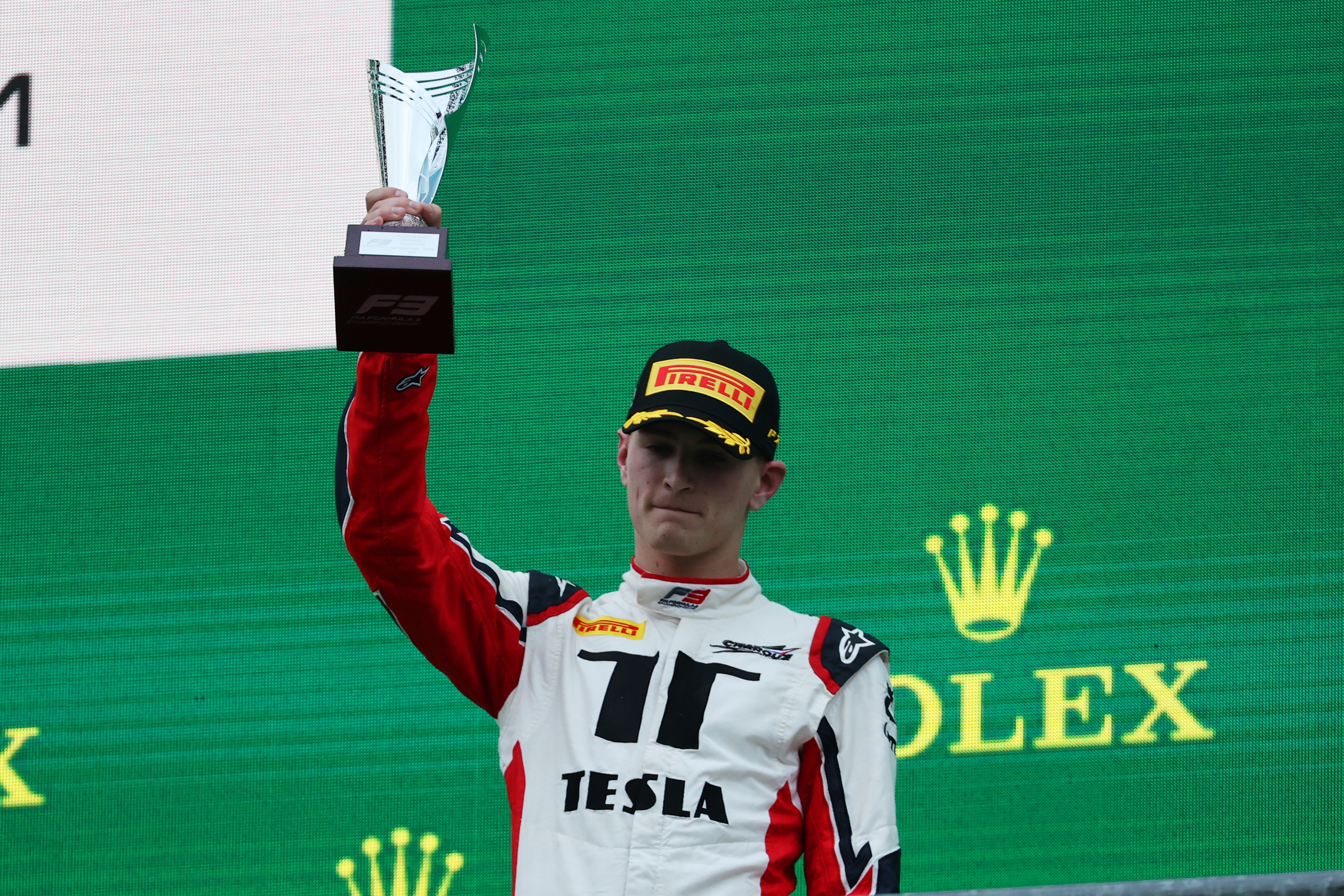 Sargeant completed a third season of F3 in 2021 after just missing out on the 2020 crown to then Prema team-mate Oscar Piastri, who in turn has gone on to become this season's hottest F2 property.
Sargeant gained some Formula E experience earlier this year by taking part in a Jaguar young driver evaluation and was set to take part in the rookie test had it run as initially planned at Valencia in April.
That didn't happen but word was that the Floridian impressed Jaguar engineers with his simulator work and also his Gen1 run at Abingdon airfield.
As one of only a handful of young Americans based in Europe and currently racing at a reasonably senior single-seater level, Sargeant will at least have come onto Andretti's radar.
However, he's a rank outsider and surely would only be considered if Herta goes to F1 and both Kirkwood and Askew both shuffle up to full-time IndyCar seats.
The Thursday announcement that Sargeant has been taken under the wing of the Williams F1 team pours further cold water on the idea of him racing in Formula E.
The Outlandish Wildcards
Santino Ferruci, James Hinchcliffe, and Ryan-Hunter Reay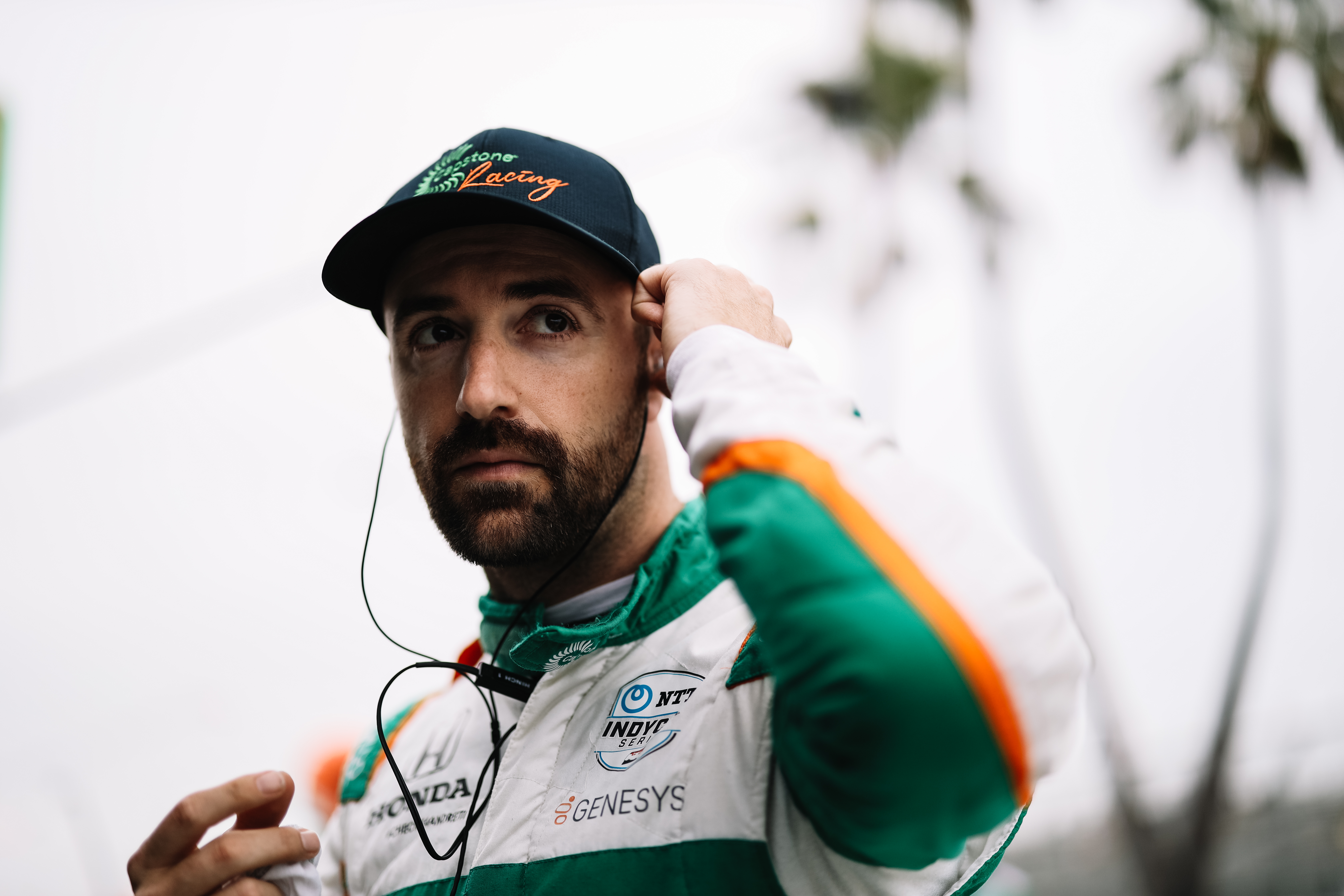 While obviously Canadian James Hinchcliffe does not fit the stars-and-stripes criteria, he is well-respected by Andretti, having competed in five IndyCar seasons with the team across two stints, the latter of which ended this year.
Hinchcliffe was recently confirmed as an official ambassador for the inaugural Vancouver E-Prix next July but any notion of moving into Formula E full-time appears to be way off the radar for the 34-year-old who currently looks poised for a sportscar switch/commentary double.
Likewise, former Andretti IndyCar team-mate Ryan Hunter-Reay should be considered to have wide odds to try Formula E.
A move to Europe, even just for a season, would likely not appeal to 'Captain America' and an impending continuation of his IndyCar career looks set to be confirmed soon. He tests with Ed Carpenter Racing next Monday.
Santino Ferrucci does have European experience after a coruscating few years racing on the junior single-seater ladder brought minimal real results but maximum controversy.
His plans for 2021 are not yet known but he also appears to be, at best, a rank outsider as a choice for the second Andretti Formula E seat alongside Dennis.
He had been favourite for the IndyCar third seat at Rahal Letterman Lanigan where he had an average finish of 8.4 across his five races with the team – the fifth-best average in the series for drivers doing more than one race – but he missed out on that seat to Alpine F1 junior Christian Lundgaard, who was confirmed on Wednesday.