Extra time and sport have a troubled relationship, particularly within 'the beautiful game'. It hardly ever produces excitement.
Witness this summer's cagey and incident free 30-minute spell in the ultra-tense England vs Italy Euro 2020 final. It's a cliche but no one wants to lose, therefore nothing much happens.
Just occasionally though you get a France vs West Germany at the 1982 World Cup semi-finals. You get the sensational fightback, the monumental memories and the fascination of raw sporting injustice and controversy.
You also get heroes. France's Michel Platini, all visionary genius and balletic skill. The villains, like Harald Schumacher and his outrageous assault on French substitute Patrick Battiston. If you haven't seen it, don't!
The good news for Formula E is that its version of extra time should provide strategic interest, some mild embarrassments, and a good old-fashioned dose of uncertainty. And yes, heroes and villains aplenty too, although Battiston-esque dental disasters hopefully won't feature.
The way that this new system will work is that for every minute spent behind the safety car or under full course yellow 45 seconds will be added to the standard race time of 45 minutes + one lap.
This will be done up to the end of the 41st minute of the race and will be capped at 10 minutes.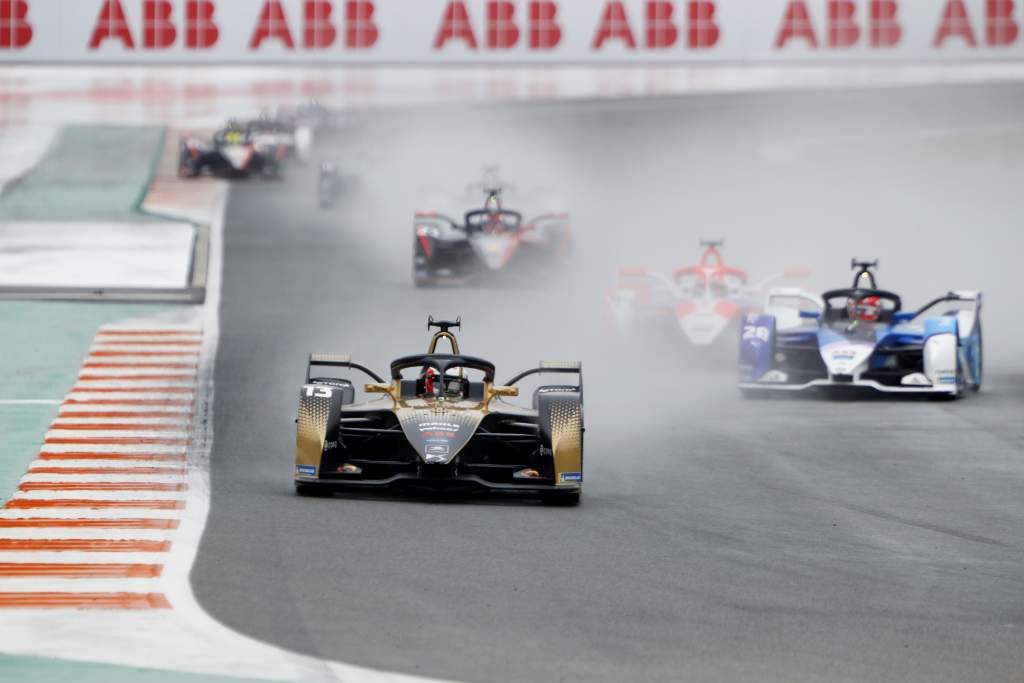 The change came about as the FIA looked at an alternative for energy management within races beyond the deduction of energy at the race director's discretion.
This had been used since partway through the 2018/19 season, when it was introduced in response to concerns energy-saving under safety car periods left drivers with little energy management to do in interrupted races.
But its major flaw was encountered in the most public of ways at last April's first Valencia E-Prix.
That was when too many kWh were taken off, meaning that most of the field could not access the required usable energy to complete the race competitively, leading to a farcical final lap of cars crawling around at walking pace and a host of exclusions.
It was clear as day that something had to be done and the FIA has unveiled the new for 2022 extra time replacement.
Lucas di Grassi, the 2016/17 Formula E champion, has never been shy about expressing his preference for lap distances replacing timed races, and he isn't about to start being it now.
"I am completely against time extension," the new Venturi driver tells The Race.
"The reason I heard [for timed races], which ended up not to be 100% true, was that there was a pressure from commercial rights to have a very defined element of the race.
"Which is not true because now they can extend the race up to 10 minutes. Then I said 'OK, then just do laps, it is so much easier, there is no problem with the energy'.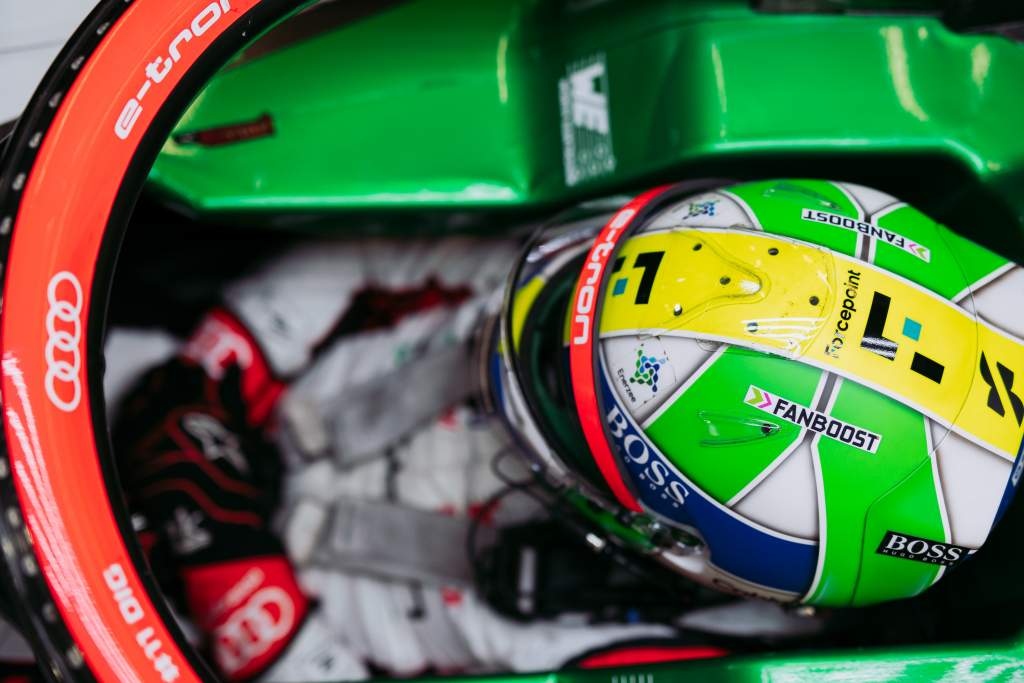 "For me, the laps make much more sense, then you never have a problem like Valencia, because then everybody knows how many laps they do and that's very clear.
"I always, always say more or less the same things that FIA seems to be like creating a hole and then instead of fixing the hole, they just patch it up, and then they patch it up, and then they patch it up.
"In the end, it becomes like a huge patch of intricate complications."
But di Grassi does think the eradication of discretionary energy reduction is "better" and "a step forward."
"For me, regardless, it is better to have an extension and for the public better to understand that we have more battery than actually to reduce energy and all that confusion," he added.
What the new rule will also mean for teams and drivers is that going into a race there will have to be an expectation for extra time because a totally green flag race in Formula E is a very rare thing.
In fact, just two of last season's 15 races ran green from lights to flag – the second races at Valencia and Puebla.
In every other race there were safety cars and full course yellow periods, with the most coming in the infamous first Valencia race with five safety car periods (including the race start).
But, discounting the red flags for the big crashes in Diriyah and Berlin, the total time of those race interruptions across the 13 rounds that featured them was 25m33s of race time. Divide that by 15 (races) and you have a 2m08s average.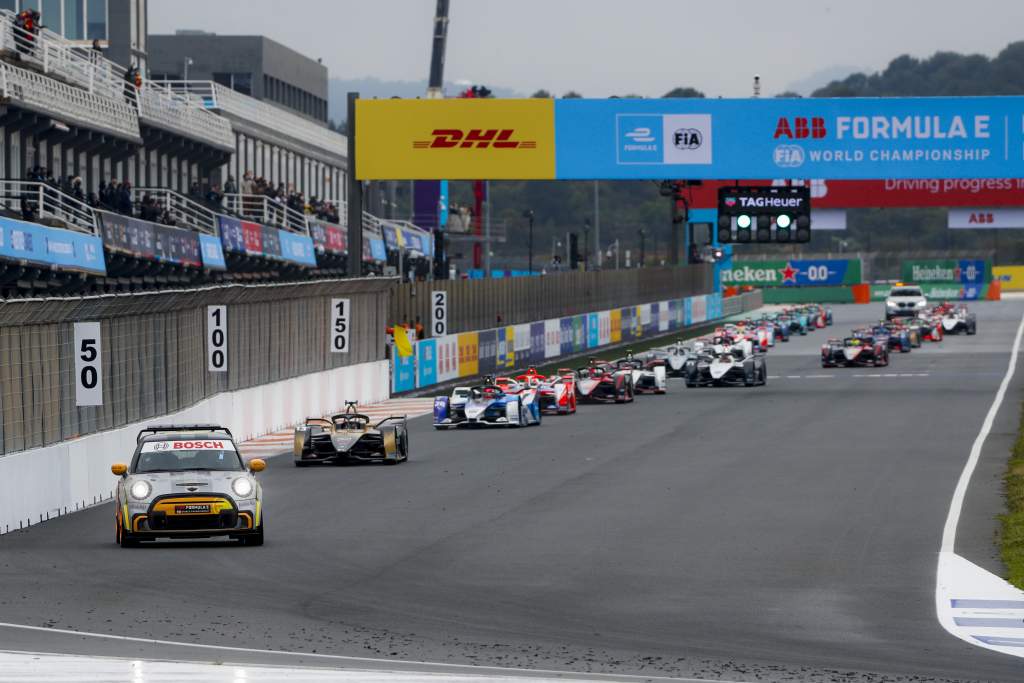 Under the new rules that would account for 90s of extra time because as per article 37.2 of the 2021/22 sporting regulations issued last Friday, only 'full minutes' apply.
However, an average isn't much use if you have a race as chaotic as the first wet Valencia race last April.
On that occasion a whopping 19 minutes was run under safety car (mostly to retrieve gravelled cars) meaning that under new regs (taking off the final 4m52s that occurred after the start of the 41st minute of the race) a total of 6m30s of extra time would be added!
So, extra banking of energy on the expectation that there's going to be interruption to the race will simply have to take place.
On many tracks the extra time could easily equate to three or even four extra laps – meaning that engineering teams and drivers will have to insulate themselves with an extra layer of smartness.
Then there are the conditions. New York, Vancouver, and Seoul, where temperatures can often reach 32-34 degrees ambient, could become thermally critical races.
This could mean that, for example, an extra three minutes added to the 45 minutes might spiral cars into the danger zone of battery derating.
Amiel Lindesay, head of operations for the Porsche FE team, reckons that this "will increase the risk of being battery temperature limited at the end of the race" but "all in all won't be a revolution in the way we approach the races".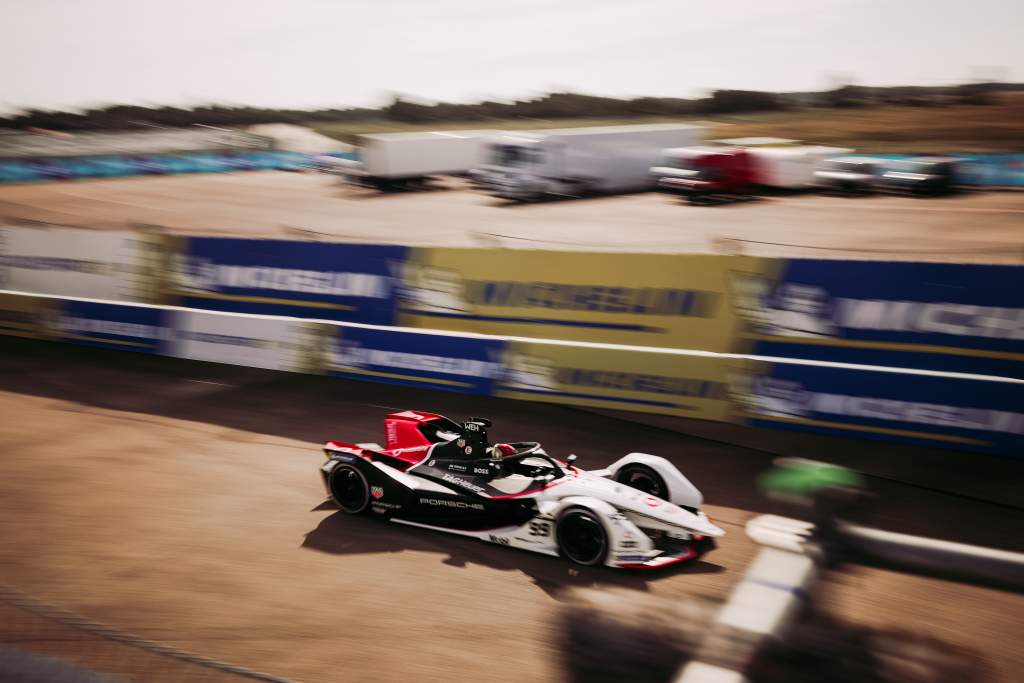 "On the other hand, the race duration will only increase in case of FC or SC periods in which typically the battery does not heat up much or sometimes even cools down," he tells The Race.
Anticipating an amount of time added on and factoring that into a race strategy will bring whole new jeopardies and opportunities to the way races are conducted.
If anything, these changes are far more far reaching than the more headline grabbing qualifying format changes that were also made public last week at the FIA WMSC.
But at the same time, using the coefficient of the 45s per 60s rule will surely be seen as overly complicated to the fans watching from home.
Di Grassi thinks that "it's already difficult to understand and I know that the public will only know how much it was extended by the end of the race.
"But still, the best thing is if you do one minute of safety car you extend the race by one minute, as simple as that.
"So basically, by the time the safety car is deployed, or the full course yellow is deployed, you freeze the timer up to 10 minutes. Then it's done. It's simpler to everyone so I think it's a positive thing.
"But I still think if you had to – if you wanted to solve this problem – you do it by laps, and not by extension of time."
Ironically Formula E and the FIA have some time on their side for the new race format tweaks to mature. The final Gen2 season is an ideal test laboratory before a new and more complex rules iteration arrives in the shape of Gen3 in 2023.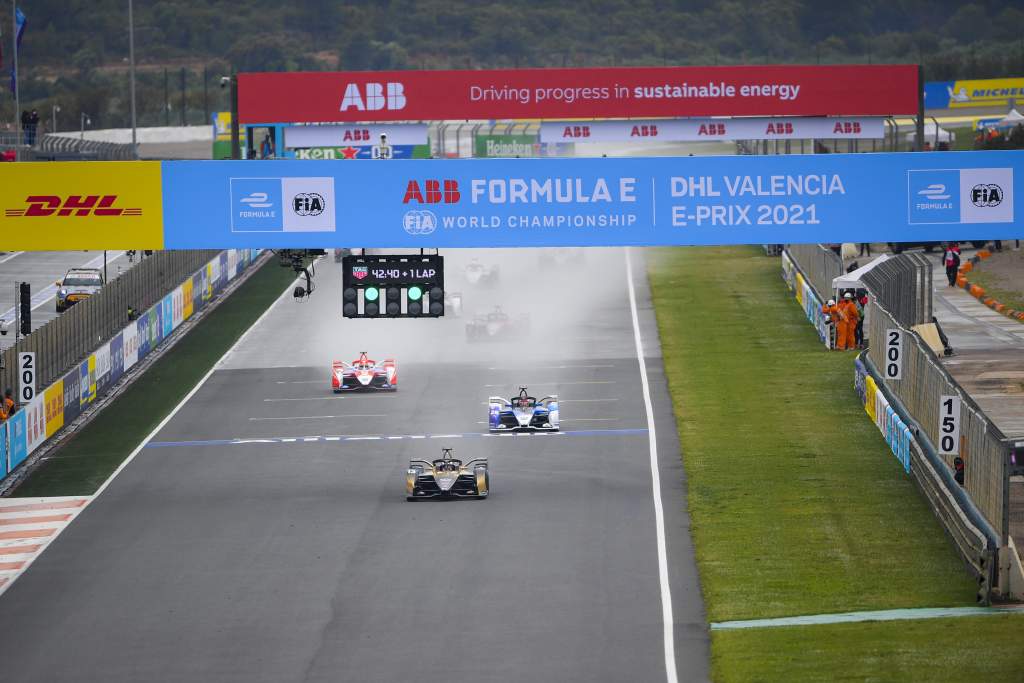 Formula E races, from a timing point of view, will likely get a bit Dali-esque in 2022. Whether fans really care about the intricate details of it or not will only likely be known when a safety car or full course yellow heavy race happens.
For now, let's reach for the glass that is half full, instead of half empty.
Let's be more Michel Platini than Harald Schumacher. After all, more green and less yellow flag racing, however complicated, has to be a good thing for now at least.