New Audi Formula E driver Rene Rast is targeting an intensive learning experience and hopes to claim some points in the six races at Berlin Tempelhof next month.
Rast will replace Daniel Abt alongside Lucas di Grassi at the team after Abt was dismissed for the infamous imposter stunt in May's Formula E Race at Home Challenge Esports event.
Double DTM champion Rast has completed two half-days of testing at the Lausitzring with di Grassi this week, and indicated that his relative lack of experience and continuing learning process is likely to limit him to the lower reaches of the top 10.
Rast has one Formula E start behind him with Team Aguri at the Berlin E-Prix in 2016, but this was held at the Alexanderplatz street track in downtown Berlin rather than the Tempelhof airfield.
"Expectations are that I hopefully will be on pace, let's say not two seconds off in qualifying," Rast told a collective Zoom media conference today.
"I want to be somewhere in the mid pack and hopefully score a point here or there. But in the end it it's going to be a difficult challenge, first of all to get to learn the whole routine, with practice, qualify and race and there's such a short time.
"Then in the race, we all know Formula E is very difficult, when it comes to racing.
"Everybody who saw the first three, four or five laps knows that it's quite rough here and there. So there's a bit of contact also happening, which in DTM is not always the case."
Audi team principal Allan McNish believes that Rast's steep learning curve must be taken into consideration throughout the Berlin residency races.
"To come in without any experience or having done two and a half days of testing so far, it's going to be really in at the deep end," said McNish.
"I think, to have expectations and focus on anything beyond Berlin is not really the right thing we need to do, we need to focus on Berlin right now.
"Personally, my expectation is that it's going to be a real tough one, we say 'getting thrown in the deep end'. We know that Rene can also swim very well, but I'm sure the learning curve will be steep."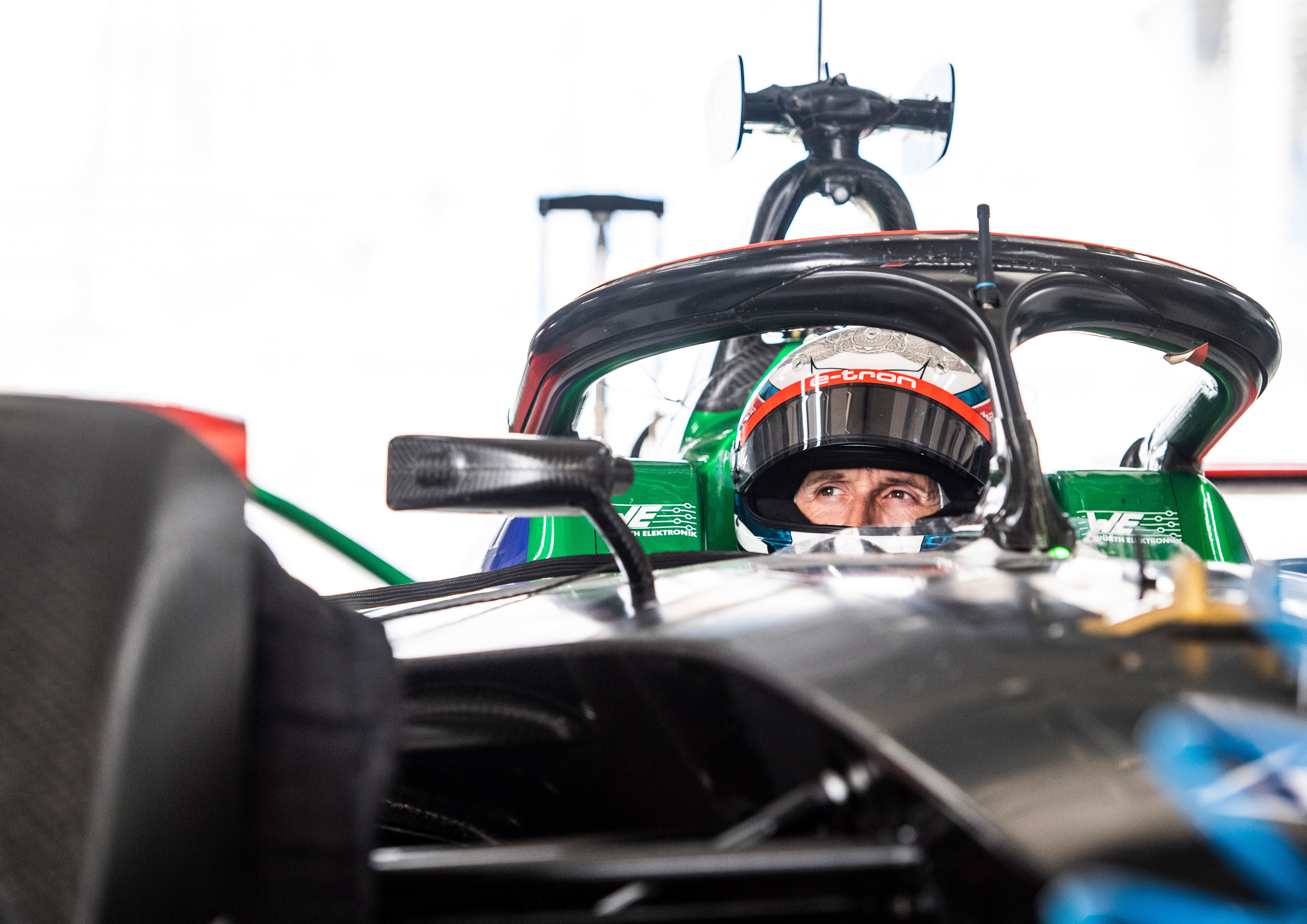 Rast did not complete a full race simulation this week but did go through various qualifying and initial race set-up plans. However, he says he still needs to explore much more of the Audi e-tron FE06 car.
"There is a lot to learn and I felt like 40 to 50% of what the whole thing still has to give," he said.
"There's still a lot of potential and many things for me to get my head into and to extract more.
"On Wednesday I went to my laptop, really analysing every little detail of my driving, and really try to get my driving as close to Lucas's driving style."
Rast also stated that the anticipated different circuit configurations and the presumed no-share policy of scanned alternative track layouts for teams will affect him further.
"For me right now, it's really hard to judge," he said.
"The better I can prepare in the simulator, the easier it will be for me on the real track.
"So I hope that we will get the layout, hopefully sooner than later, otherwise drivers with experience, they might still have a big advantage not knowing the track, because I [will] need to freestyle, probably a lot more.
"So it would help me to have the layout as early as possible."