Plans for several races at the Tempelhof airfield in Berlin are being explored to ensure completion of the 2019-20 Formula E Championship.
The proposal, which could number as many as six races, would likely take place over consecutive weekends in August and are in a detailed stage of planning to be run behind closed doors.
An announcement on the precise details of Formula E events is expected to come next month as Formula E aims to move into its 'yellow flag period' of readiness to restart racing.
The Tempelhof airfield location in Berlin, which has hosted Formula E events in 2015, 2017, 2018, and 2019, is the most likely venue for a series of E-Prix in August.
The plans include the possibility of back-to-back double-header races and the provision for a potential mid-week race which could run as an evening event.
Behind closed doors races at Tempelhof would have to be within the 1000 personnel limit that is currently in place via government legislation. This was mandated by Chancellor Angela Merkel and agreed with Germany's 16 states until the end of August.
This means that any organisations wishing to hold events must evidence that they can safely conduct it using strict social distancing and sanitation protocols for no more than 1000 personnel.
The Race understands that of the 1000 limit teams will still have the maximum 20 operational personnel allowed and that Formula E Operations is confident it can just get under the 1000 headcount.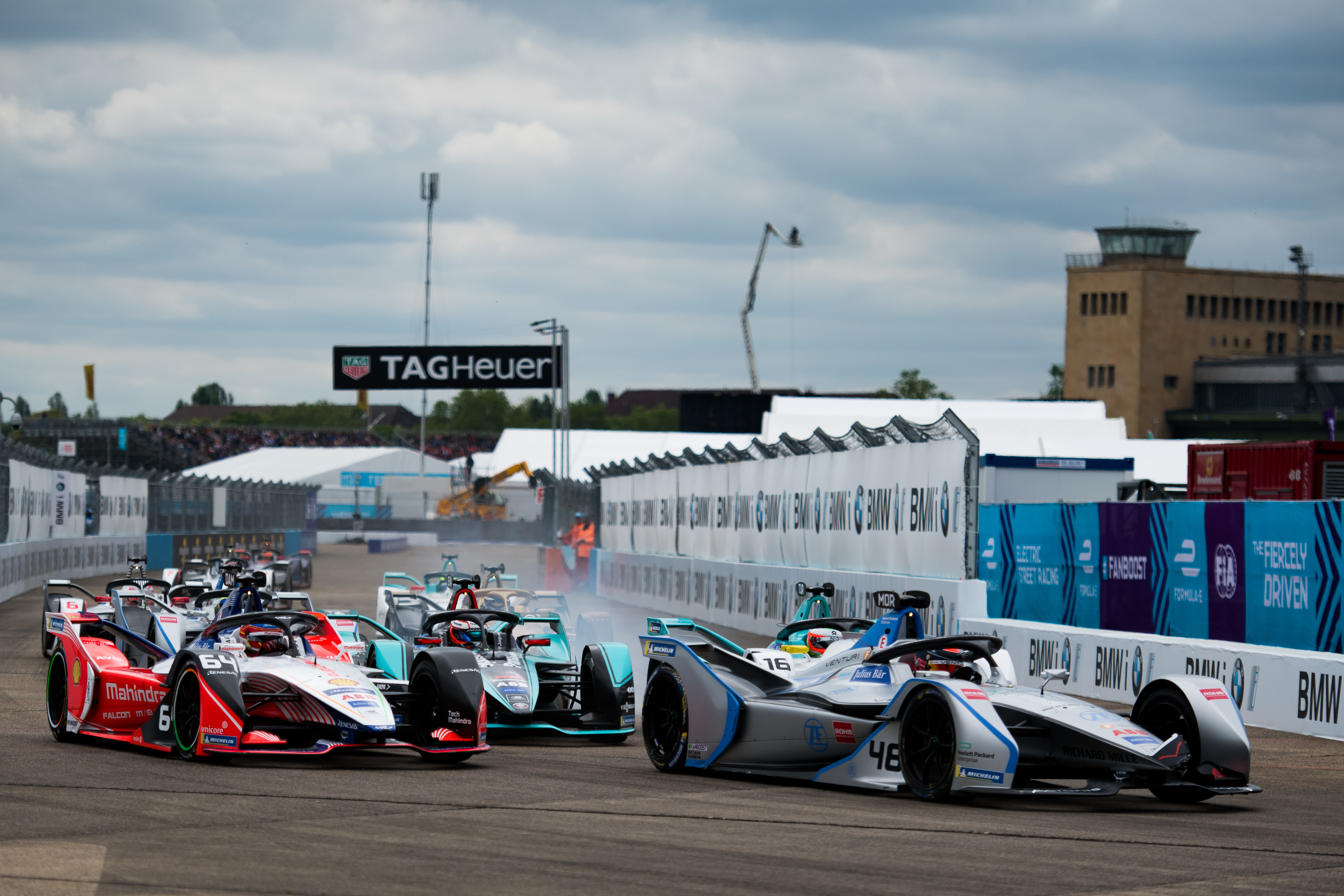 This would include operational, TV, medical, security, and local suppliers.
It would also include staff for the Jaguar I-PACE eTROPHY which would conduct its final races after announcing the end of its series earlier this month.
Some aspects of the paddock are set to be remotely managed. These would include marketing and media communications (host TV production exempted) which would be run so that they include interviews and other media services digitally only.
A variety of options for race formats, timings, and circuit configurations would be available to Formula E for hosting events.
At Tempelhof, the large expanse of concrete at the former airfield enables a variety of circuit configurations and plans have already been looked at whereby one race event could differ from another.
BMW i Andretti Motorsport driver Maximilian Guenther has told The Race that he would relish the challenge of racing on different configurations of track should this policy be implemented at his and BMW's home event.
"If it would be the case that we were to race in Berlin it would be amazing, as a home race is special to drive in your own country," said Guenther.
"It will be possible to do many configurations and if we have many races I think it might be a fantastic and entertaining option for both us, as a competition, and also for the fans watching from home.
"Of course the fans will be missing if we go there. Driving in front of your own crowd is special, but still, it will be special to race at our home capital city if this is what is decided."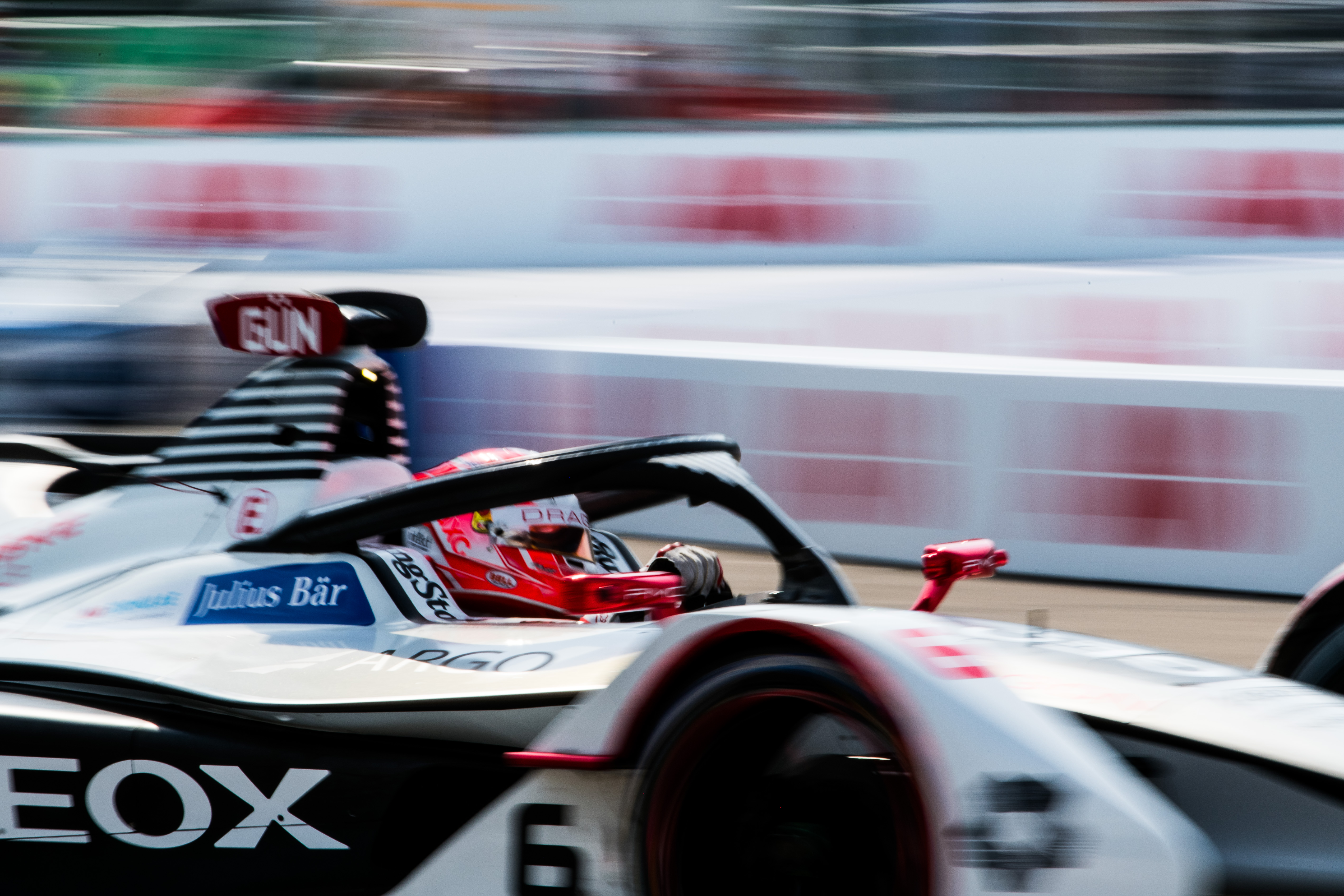 The possibility of a mid-week race or races is also known to also be on the discussion agenda for races at Tempelhof.
Should such an initiative be confirmed then it could take place over a 10 day period of 'residence' at the track where races are spread across two weekends and a weekday event.
Formula E has pursued completing its 2019-20 calendar, largely because it has agreements in place with some partners and teams which have minimum race clauses in their deals for their commercial arrangements.
Contrary to popular opinion, the majority of the 12 Formula E teams are not based in the UK.
They are in fact split 50/50 with Dragon, NIO333, Envision Virgin, Jaguar, Mahindra, and BMW having operational bases in the UK, while Porsche, Audi, Mercedes-Benz EQ, Nissan edams, Venturi and DS Techeetah all have headquarters on mainland Europe.
Confirmation of the resumption of Formula E's 2019-20 calendar is expected to be confirmed at the FIA World Motorsport Council on June 19.