Formula E's manufacturers are about to embark on an intense four-month period of a dizzying race and test carousel that will test every aspect of their capabilities.
With the Gen3 Formula E set to be revealed publicly next Thursday in Monaco and manufacturers hoping to receive some of their supplied hardware shortly after that, rigorous preparation for 2023 will commence.
It has been a challenging initial track testing period for the FIA and the spec suppliers Spark Racing Technology (chassis/mechanical components), Williams Advanced Engineering (battery) and Hankook (tyres) since last autumn.
The preparations, from a planning perspective at least, go back to 2019 but for now, the key challenge around the project is time.
The Race revealed last week that next season's calendar has been shifted back seven weeks to give some extra time for preparations but now the final independent testing is at a critical stage to ensure all of the technical objectives can be met.
Details are still being formed regarding the sporting format for the new era which could embrace some form of fast charging element.
Equity and parity of the aforementioned key spec supplied parts are absolutely central to the Gen3 project, which will also include a mutual motor generator unit to be used at the front of the car that is aimed at solely providing 250kW of regeneration in addition to the 'traditional' powertrain at the rear bringing 350kW to the regenerative party to reach an impressive 600kW.
With teams chomping at the bit to get their hands on the new kit, this is where they and Formula E presently find themselves as FE gets set to enter the most crucial phase in its history.
The beyond control external factors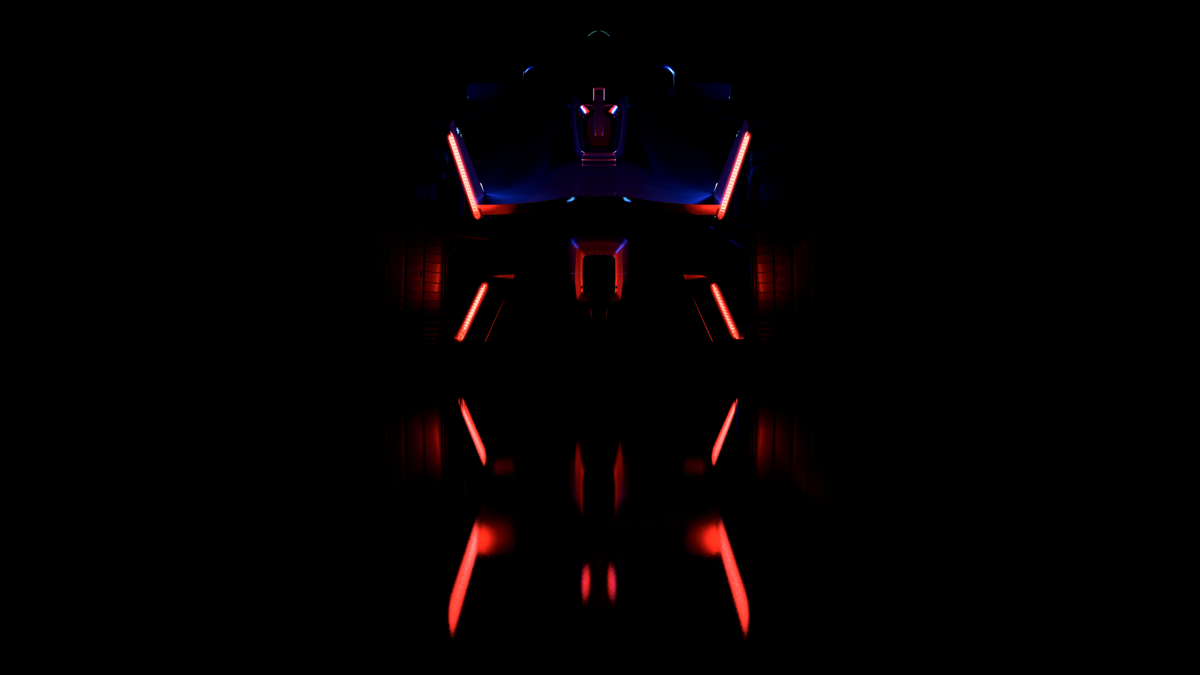 Formula E manufacturers aren't sitting twiddling their collective thumbs and waiting for a DHL delivery from Spark to go testing. A new rules set just isn't that simple or reactionary.
They have of course been working on their Gen3 powertrains since 2020 and perhaps some even slightly before that. When some aspects of all our lives were frozen by the ongoing COVID pandemic in the spring of 2020 it set in motion several waves that have and will continue to affect preparations for Gen3.
Schedules and supply chains had to be modified, simplified and rationalised from a commercial and timeframe perspective.
DS Automobiles CEO, Thomas Chevaucher reckons that even beyond the disruption caused by the pandemic there are additional global challenges that will also have an impact.
"In the last two years we all faced massive challenges due to the pandemic and now due to the political crisis [war in Ukraine]," Chevaucher told The Race.
"For sure it's difficult. The point is that with the lead time of the technology we are using, we'll be ordering race parts with nearly no mileage on track or not at all.
"Lead times are going much, much longer with the war and so on, the challenge becomes even bigger."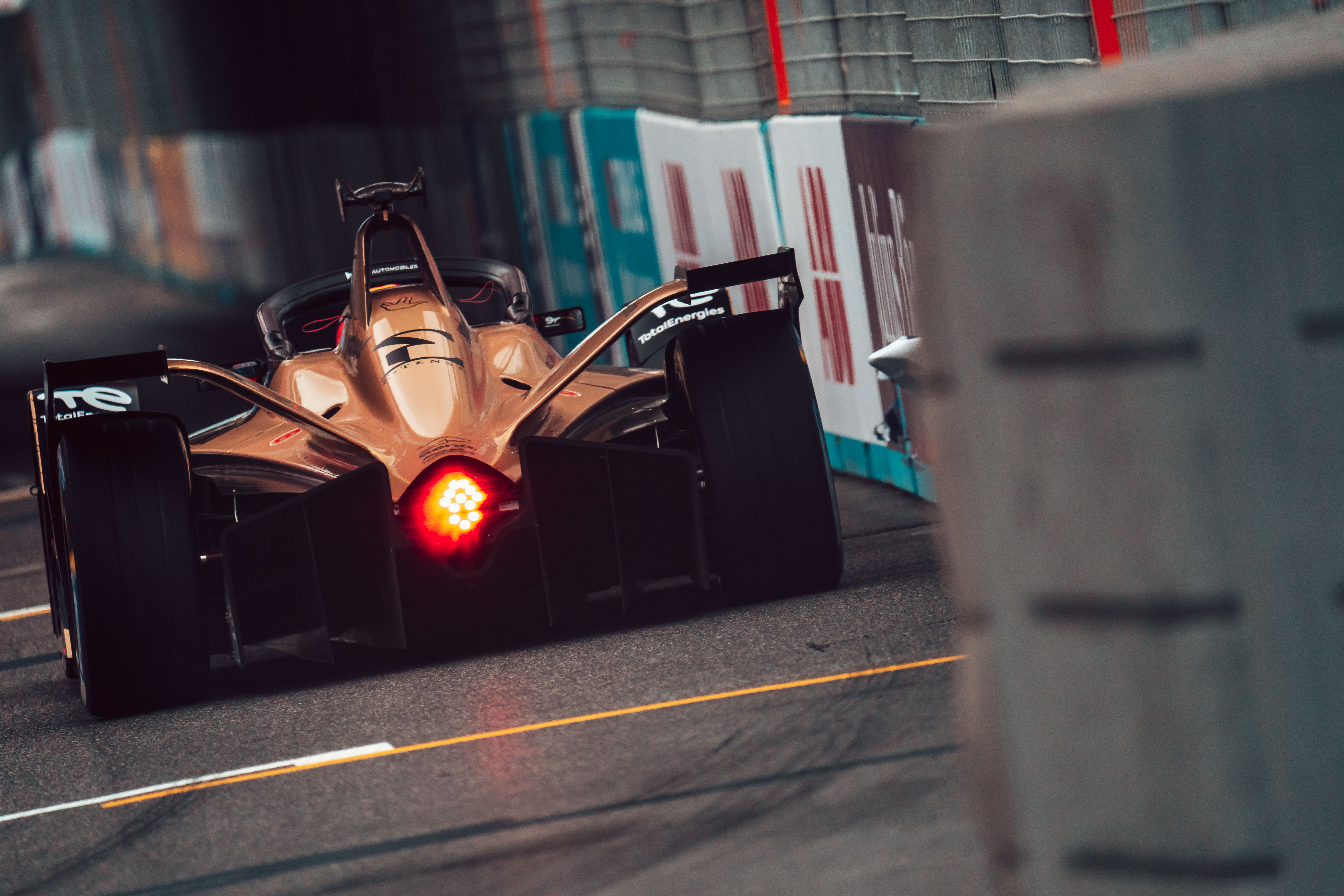 Events beyond the control of the Formula E paddock are therefore affecting the acquisition of key materials and components. While this is insignificant in relation to the appalling nature of the present conflict, the facts are that an impact is being felt on several industries, motorsport included.
Nissan e.dams technical chief Vincent Gaillardot has worked in motorsport since 1987 and he is seeing for the first time how difficult supply chain capture is.
"I would say more classical parts and raw materials like steel, aluminium have very long lead times now," he told The Race
"It's more for the day to day parts that we are supposed to be able to run up on a short [lead] time that become much longer."
Gaillardot uses the power modules as an example which he says are "key for electric rules competition" and that just the delay moved from "around 24 weeks to 80 weeks".
This gets particularly complicated when manufacturers are committed to supplying another team, which The Race reported Nissan would be doing for the new-look former Mercedes EQ operation earlier this year.
"You need to make provision nearly two years ahead to make sure that you are comfortable," adds Gaillardot.
"This is a type of thing we are facing and obviously the price increases accordingly too, so yes it's part of the game and it is true for everybody."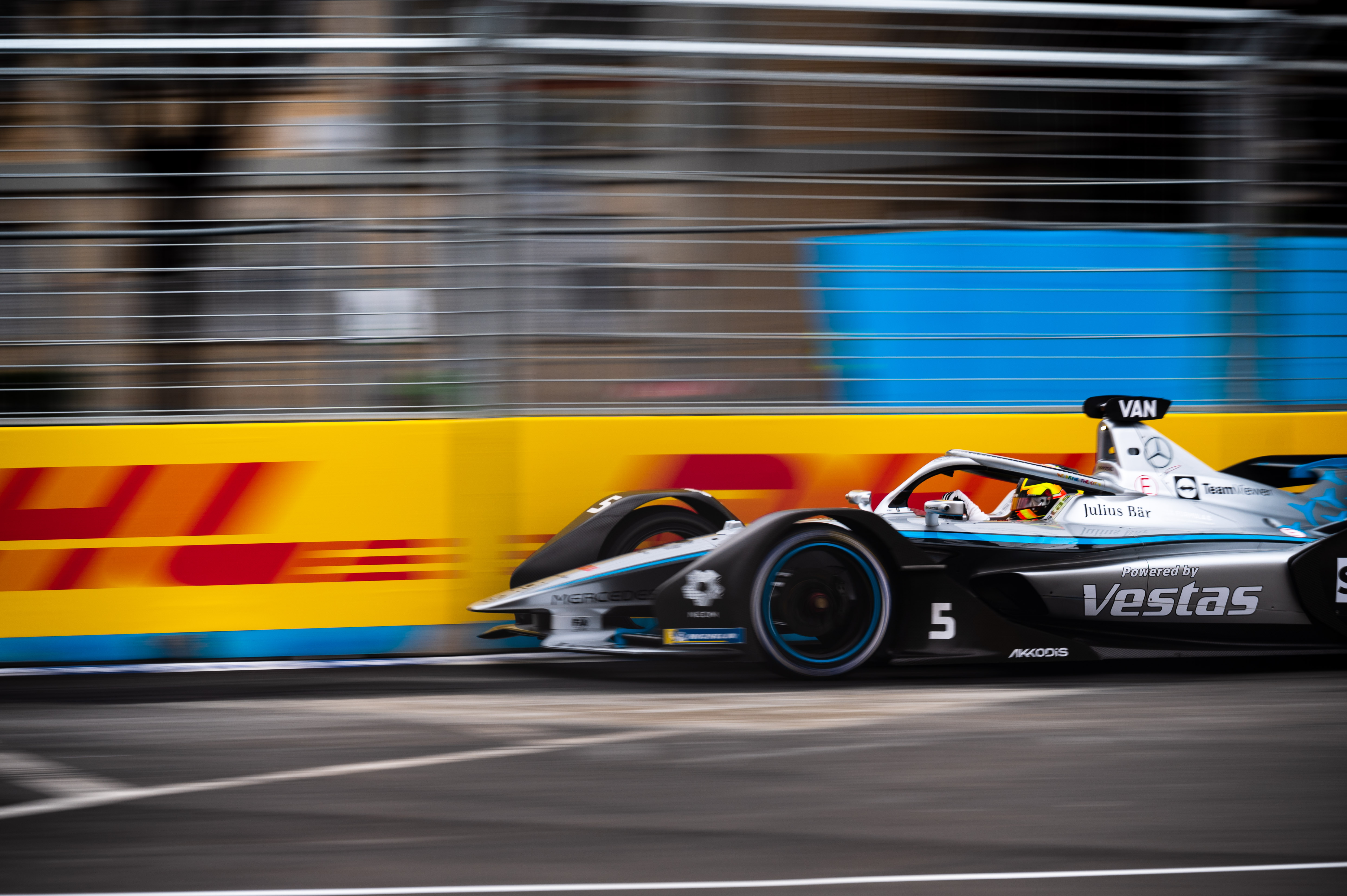 It certainly is from a commercial perspective as well. Manufacturers used to have a standard inflation index of some description, but such are the events in the world at present, that this according to Gaillardot is simply "not anymore relevant."
Inevitably all this tumult means that getting data from the new package as early as possible is crucial.
Mercedes EQ is in a pretty unique position as it began a Gen3 powertrain project back in 2020 and invested heavily into it before Daimler's decision to stop its Formula E programme last August.
By that point, it had done over a year of concept, sourcing and design work. Now, as it's believed to be turning into a customer team from 2023 with a possible McLaren rebrand, it will approach next season differently.
Its present and probable future leader, Ian James, is reasonably sanguine about the tight timeframes between now and January 2023. The new entity his team will become will be certain positions dictated to by its manufacturer partner Nissan.
"There's always going to be an impatience, but everybody's in the same boat, so I think, with all of the challenges that are going on in the world at large we have to be accepting and adjust our plans accordingly," James told The Race at the Rome E-Prix earlier this month.
"Having said that, I'm confident that with the group of people that we've got here, and also going forward with our partners, we are going to have the right expertise in place to be able to adapt."
The crossover point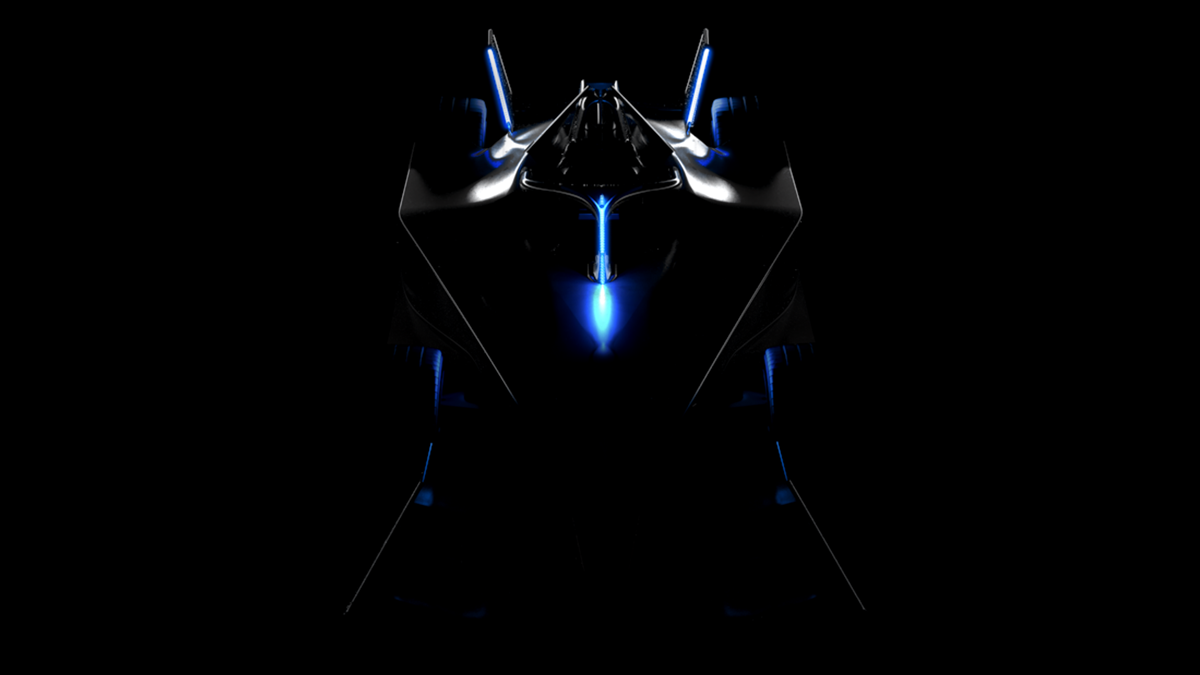 The racing and testing juggling act will be right up there with what the drivers achieve while simultaneously racing Formula E cars and providing cryptic messages back to their engineers in one of motorsport's ultimate multi-tasking skills.
Initial manufacturer testing will likely begin in June between the Jakarta and Vancouver races although this is still not completely certain.
The Race has learned that a multi-manufacturer joint test was tentatively pencilled in to take place at the Calafat test circuit in Spain in mid-June, but this now appears unlikely to take place.
The key test for teams now is going to be how adaptable, resourceful and efficient their personnel can be in a race, test, race, test quick-fire schedule that will create a natural crossover point for some aspects of their development capabilities from Gen2 to Gen3.
"The way we are organising this is that we have a team which is fully dedicated to development, which allows us to work on development while racing the cars," Chevaucher said.
"The main thing is that we will not be able to continue to develop as much that car [Gen2] as we were doing in the past, because we're a bit more focused on the development of Gen3 obviously.
"So, there will be a crossover somewhere in the season. But at that time, it is still manageable."
Nissan e.dams will be trying to manage the same challenges will also be undergoing some changes as it metamorphoses into a full 100% Nissan owned project.
"The efficiency of the car is important, and the efficiency of the organisation is as important now," added Gaillardot.
Everything changes but everything stays the same…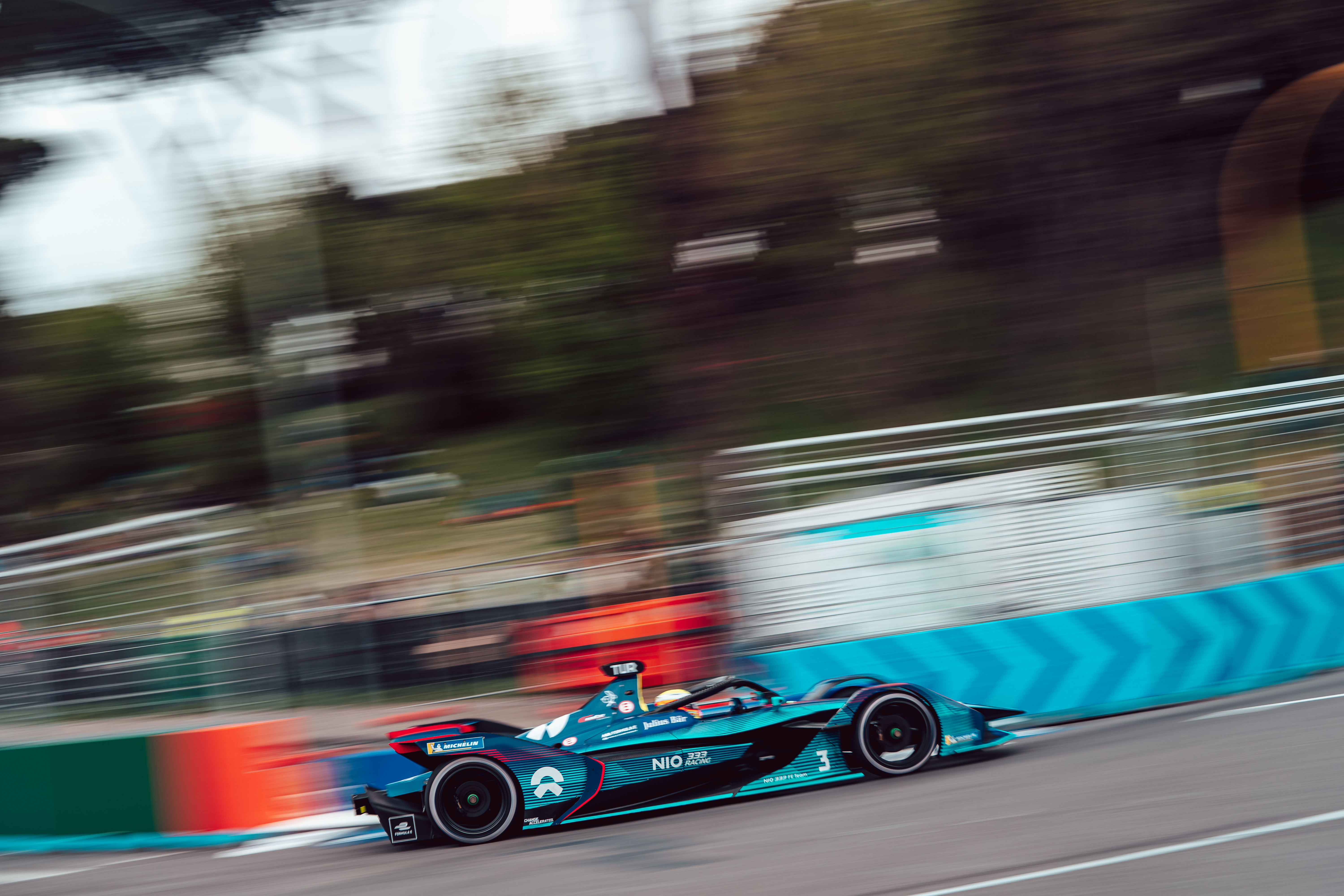 For all the brilliant technology, sustainability and especially the regenerative qualities of the Gen3 car, a large amount of reasonably run-of-the-mill Formula E specific engineering work will play just as crucial a role in testing and racing the new cars.
The same set of competitive priorities as now are going to be just as important. With the ability to control the regen from the front MGU the characteristics of the car and how it tackles corners allied to how energy is recovered from front to rear to control the car balance will be a big part of who will be successful.
This will test teams and drivers on how they can improve the car balance to in turn improve tyre management.
That's another several degrees of freedom that they have got to play with that they don't have with the Gen2 cars. But, and here is the fascinating prospect, they will still be playing with the same set of parameters to get the car to go as fast as possible and as efficiently as possible.
That means that energy recovery, energy deployment in line with car balance and tyre performance.
The rubber is one of the biggest unknowns as Hankook has not previously got competition experience at this level with an all-weather product designed specifically for street racing.
The competitors simply don't know how the tyres are going to work or what the critical factors for the rubber are. They won't know where they are going to overheat or when to put heat into them in order to keep them at their optimum performance to make the car as driveable as possible and as efficient as it can be.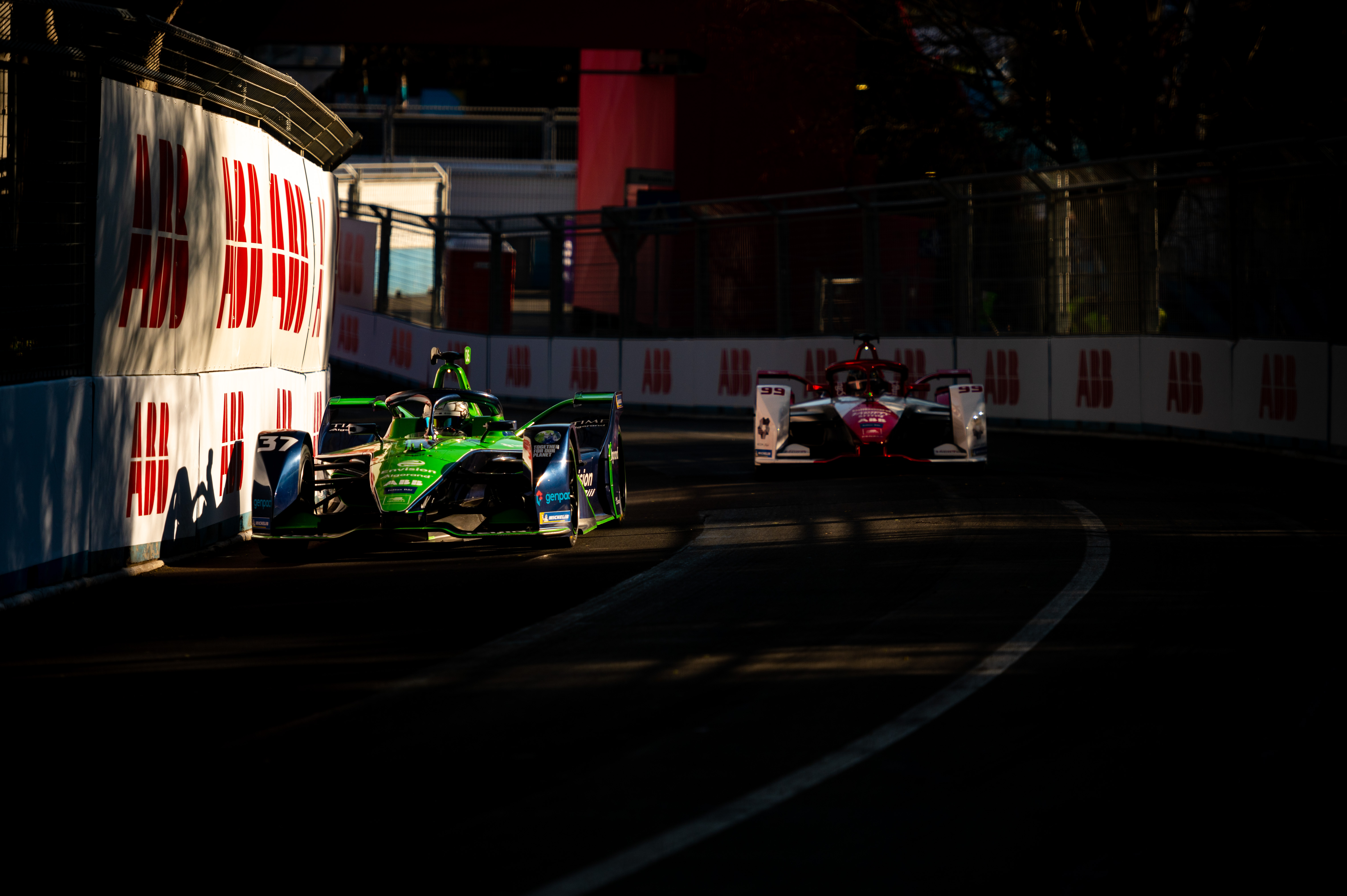 This is vital in Formula E because when the car is not in a really sweet spot, it's incredibly hard to be efficient as well.
For drivers to race to their energy targets and be efficient they need a well-balanced car, that is stating the obvious, but you'd be amazed at how many teams and drivers still get blindsided, and that's four years into the present Gen2 rules.
When the drivers are struggling for car performance they slip back into battles with other cars that are usually on different energy-saving strategies, or just have different car characteristics.
When they slip back into those battles and there is a multitude of other things to cope with, then driving efficiently is really hard.
It's such a subtle thing. When certain teams turn up at certain tracks and hit the sweet spot of car balance and performance they are flying. Ask Porsche at Diriyah, Jaguar at Rome or DS Techeetah at Monaco last season and they'll tell you just how good that feels.
It's all because out of the box speed ensures no chasing of tails in terms of car performance. Concentrate right from the get-go on energy, energy management and driving efficiently to make sure all the settings are right for the car and avoid the paucity of time in free practice being diluted by problem-solving equals a dominant weekend.
This will still apply in Gen3 Formula E racing, meaning that from a sporting and technical standpoint, while the glitzy tech and sustainability hype will dominate the headlines next week in Monaco, there is also still old school engineering that is just as important as ever.