The first season of Formula E's Gen3 era is now set to begin a month later than the series' initial aim in order to give teams extra preparation time with the new hardware.
The Race has learned that the new plan is to start next year's campaign at the end of January 2023 in Diriyah in Saudi Arabia, with the planned new races in Hyderabad and Cape Town potentially following during February.
Formula E had initially confirmed that it intended to start its new season in December 2022 and return to its old practice of having championships straddle two calendar years, as it did for its first six years. It initially ran from September in one year to the end of June in the next race.
But additional time has been given for manufacturers and teams to test and homologate the soon to be officially designated Gen3 car after requests from competitors culminated in a joint decision to remove some pressure on test and development programmes.
The recently confirmed Gen3 manufacturers – DS, Mahindra, Maserati, Nissan, NIO 333, Jaguar and Porsche – are expected to start receiving the bulk of their new packages from suppliers after this month's Monaco E-Prix.
With the compacted cadence of races this season meaning 11 races in 15 weeks from Monaco in April to Seoul in August, teams will face a race/test/race/test period before they homologate their packages.
This has triggered teams bringing in extra resources for the period and juggling huge workloads to hit homologation and testing plans.
Jaguar team principal James Barclay told The Race last week in Rome that the timeframes were challenging but that continuous discussions with the FIA and Formula E Operations were ongoing and a crucial factor in how manufacturers were able to hit certain deadlines.
"It is really important that we don't compress certain parts of the process, if others have elongated, so we have to continue to have a good dialogue in terms of timings," said Barclay.
"It's important that we're allowed to do the work to the point that things get handed to us, for example, the time we get our cars, the test time we've got in the window, the crash tests, all those things have to support the timeline we need as well as manufacturers to get ready.
"That's why we are having these conversations with the FIA to make sure that we're not creating an impossible scenario of doing our development work and our racing at the same time.
"We want to make sure we hit the ground running in the best way possible for official pre-season testing, and of course, for the first race."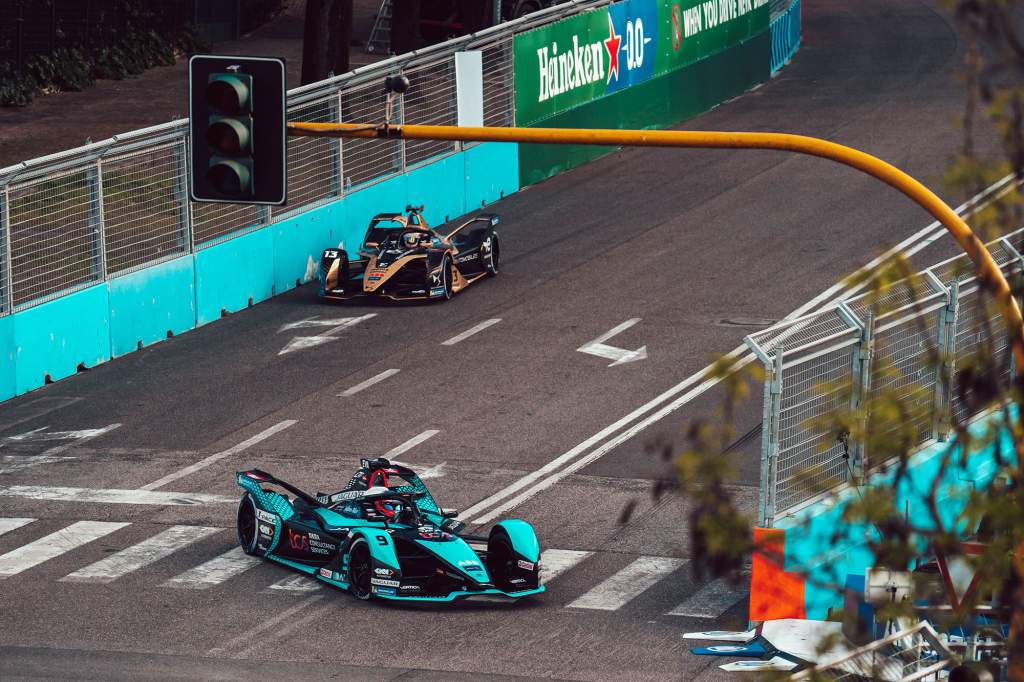 The January 2023 start for the new calendar will be precipitated by the traditional pre-season official test at Valencia which is now set to be provisionally pencilled in for early or mid-December.
The Gen3 test car was runing in Spain just prior to last weekend's Rome E-Prix and will resume further work during this week.
Unofficial test driver Benoit Treluyer continues to drive the car which is understood to have evolved significantly since its first runs last autumn, while the project's technical lead Alessandra Ciliberti only arrived in Rome last Friday after overseeing the latest runs with Spark Racing Technology, Williams Advanced Engineering and Hankook engineers in attendance.
The Gen3 car is late in relation to the less advanced Gen2 car at the same point of its development in 2018. Two group manufacturer tests at the Monteblanco and Calafat tracks had taken place by the end of April 2018.
The first Gen2 season did begin in December of 2018, meaning that from when the teams receive their Gen3 hardware to when it races will be around two months shorter than that time.
The new Formula E car will include a 350kW drive motor at the rear of the car in addition to a single-spec MGU at the front which can regenerate up to 250kW from braking alone. At least 40% of the energy used within a race will be produced by regenerative braking during the race.
The car will be publicly unveiled on April 28 in Monaco, where a specially convened group of present and potential future manufacturers are also set to meet for a brainstorming session on the fourth iteration of Formula E rules that will begin in 2026.
The Race has learned that McLaren boss Zak Brown will attend this session and that a delegate from BMW has also accepted an invitation for the event.