Neel Jani called upon a mate in his native Switzerland to help kit him out with equipment to get on to The Race All-Star E-Sports Battle last Sunday.
The current Porsche Formula E driver was invited by The Race last Friday to be part of the grid but was initially doubtful he could take part due to a lack of equipment at hand.
However, Jani deployed a determined plan to join some of his fellow professional drivers in making the race and assembled the necessary sim rig to get started.
"Big thanks to The Race for asking me, it was cool. But then I realised I've never done it really before so I had a bit of work to do," said Jani.
"After you asked me I mentioned it to a friend called Marc who had some equipment.
"The traction was super tricky, so easy to spin. It was like basically when it starts raining and you're still on slicks" :: Neel Jani
"I produced my Steam account the day before, I didn't even have one to get on there, I didn't have anything actually, and I didn't want to do it on his account. Plus he's playing more iRacing , he didn't have rFactor2 either."
Once hooked up Jani began to impress on his first outing, starting 24th before making up five places to finish in 19th.
He then qualified third in the Group 1 race and beat Sebastian Montoya to the final spot for qualifying for the final.
"I was surprised, I thought I was going to look a lot worse," admitted Jani.
"I was a little worried, but qualifying was good, for the group qualifying, and then in the other one I screwed up because I spun at the worst place, onto the main straight, which basically cost me that lap plus the next lap.
"That's why I said I had to like figure it out, I couldn't tell immediately."
The 2016 Le Mans 24 Hours winner was impressed with the overall organisation of the event and also the graphics and feel of the cars.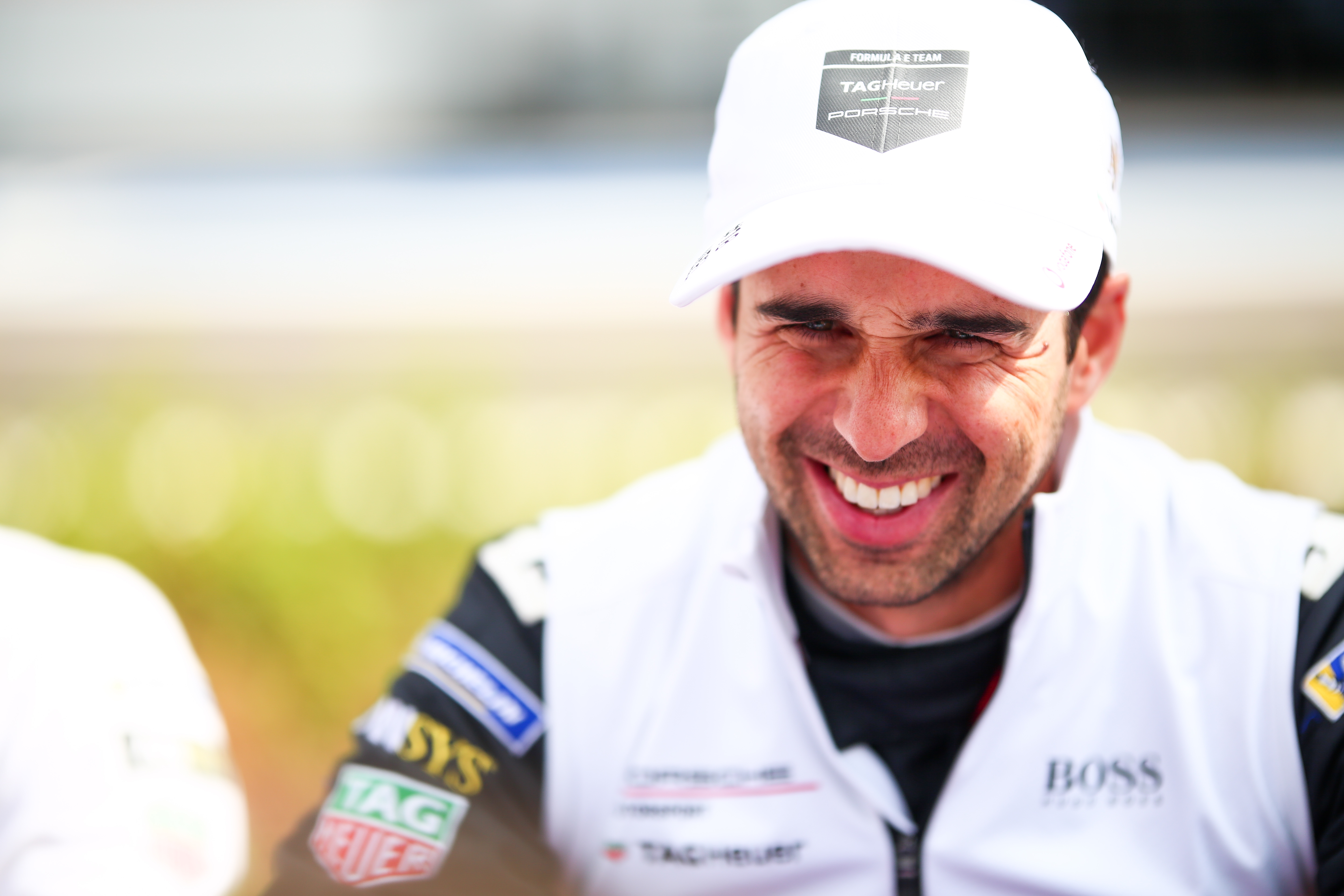 "The graphics were really good, and I think that the thing you have to get used to most is the car," he said.
"The traction was super tricky, so easy to spin. It was like basically when it starts raining and you're still on slicks, that's how it felt, at least on traction to me – so frustrating but quite good fun.
"You need to learn how you have to place the car to get onto throttle and I think that gives you a lot of lap time.
"It's all new to me, I mean I've driven the simulator a lot in Porsche obviously, but I'm still a novice for this, at home with all these things, so there's still quite a bit to learn, but it was great fun.
"[The Race] immediately answered all the questions, which was great, because otherwise I would have not have managed to get on there. I didn't know how to how to get on the server and all these things."