The two remaining scheduled rounds on the 2019-20 ABB FIA Formula E championship calendar in New York and London have been cancelled this afternoon.
Although a statement is yet to be issued officially by Formula E Operations Ltd, letters to ticket holders were sent this afternoon detailing that the events would not take place as planned and will not be re-scheduled.
The fourth consecutive New York City E-Prix meeting was scheduled for Saturday Julu 11 but could not take place due to its venue at the Red Hook port area of the city being used for COVID-19 relief purposes.
The round at the ExCeL Arena, which was to be the venue of the London E-Prix's double-header return two weeks later, has also been cancelled for similar reasons.
The ExCeL facility has been re-purposed for one of several National Health Service medical centres and is set to remain operational for a number of months.
The statement communicated to ticket holders read: "Formula E and the FIA unequivocally supports the re-purposing of the facilities during the current health crisis. However, given the circumstances and owing to the preparation and time needed to ensure the operational excellence of all our events, Formula E and the FIA have taken the decision to cancel the London E-Prix.
"We are evaluating the possibility of hosting a race in the UK later in the season. However in the current circumstances this event may need to take place behind closed doors.
"The priority of the ABB FIA Formula E Championship is the health and safety of our fans and the entire Formula E community of staff, teams, manufacturers, partners and drivers, as well as the citizens and residents of the cities in which we race."
The London ExCeL and Formula E have a five-year deal agreed for the event and the race is expected to feature on a provisional 2020-21 calendar, which was originally due to be made public at the next FIA World Motor Sport Council meeting next month.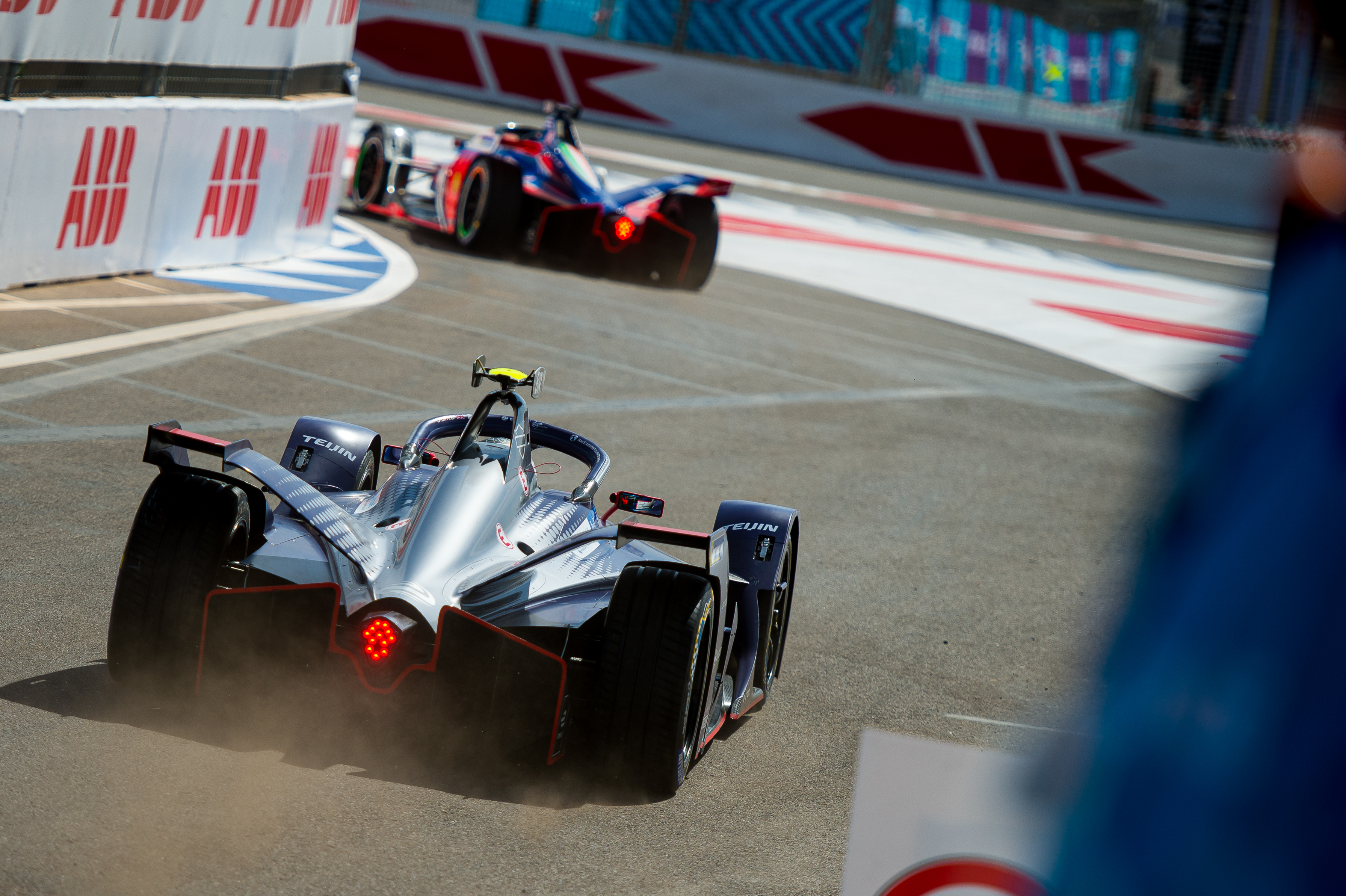 Formula E CEO Jamie Reigle told The Race on Thursday that a minimal three-race structure to finish off the 2019-20 season is being investigated.
This is understood to be potential behind-closed doors events in the UK and Germany at the end of July and early August, while a possible first Seoul EPrix is being looked at for the first weekend in September.
The Race understands that the latter of these events could only happen in front of a paying audience should it be viable.
Other circuits that have been contacted by Formula E include the Ricardo Tormo circuit in Valencia and the Algarve International Circuit in Portugal, known as Portimao.
The managing director of the Algarve track told The Race earlier this week that it could host a behind closed-doors event after completing a dry run of some procedures in early March at a private event.