In the first of several look-back articles chronicling motorsport's innovative start-up of the present century, Sam Smith, who has worked at all bar five Formula E events, looks at the best FE circuits over the first six and a half seasons of the all-electric series.
Since its inception in September 2014, Formula E has raced on 24 tracks of great variety in some of the worlds most revered cities – New York, Paris, Rome, Berlin, London, Hong Kong, Miami and Buenos Aires.
All bar two of these (the Circuit Hermanos Rodriguez in Mexico City and the Circuit International Automobile Moulay El Hassan in Marrakesh) have been specially-built and genuine 'pop-up' tracks.
Some are more naturally street tracks than others. The Tempelhof circuit utilises the famous 'Berlin airlift' location at its monolithic concrete edifice and summons up the spirit of Cleveland CART events of the 80's and 90's and even the pioneering Grand Epreuve events at Silverstone in 1948 and 1950.
The Parque O'Higgins and Battersea Park races, although in the hearts of their respective cities – Santiago and London – were very much what they stated on the tin – parkland races.
Debates as to the best-ever Formula E track flare up over dinners or paddock banter at E-Prixs occasionally, so The Race did the right and proper thing. We asked 10 drivers that between them had sampled every single one of the circuits raced upon.
Three of the 10 had competed in every event (Bird, d'Ambrosio and di Grassi), while another three (Buemi, Turvey and Frijns) had raced on the majority.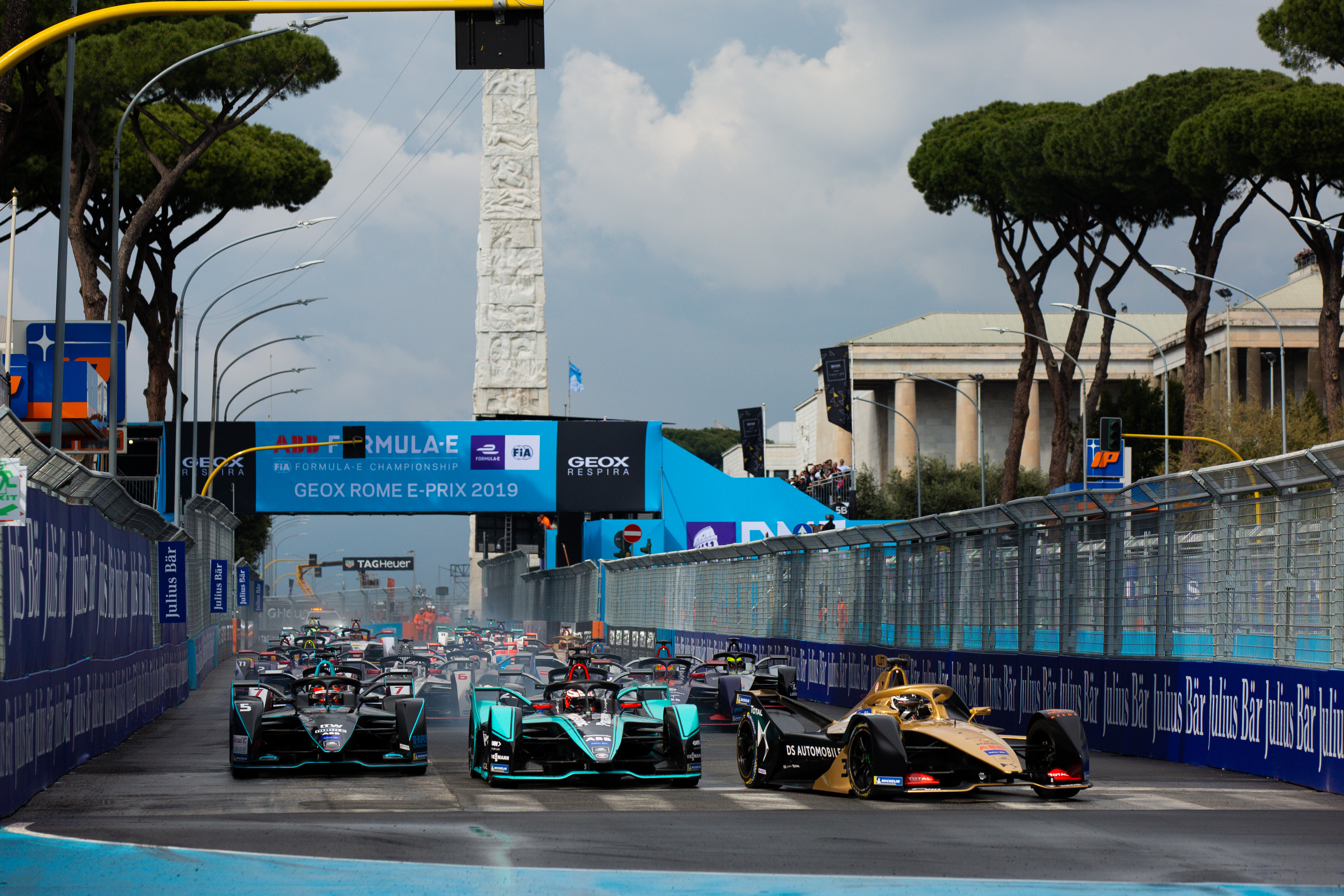 The drivers' top 5 Formula E tracks
1. Rome
2. Punta del Este
3. Montreal
4. Buenos Aires
=5. Riyadh
=5. Paris
Taking a simple points basis of 5-4-3-2-1 for the top five chosen in order the poll turned out the final result, with Rome emerging the winner.
The Circuito Cittadino dell'EUR track, to give it its full title, is a fascinating, curious and imposing mix of quaint parkland and mighty, if somewhat sinister Mussolini-era architecture.
The track is a thrill ride, dipping up and down amid the tree-lined streets and weaving through the Marconi obelisk landmark and past the Palazzo dei Congressi, which hosted events during the 1960 Olympic Games.
So far it has produced two scintillating E-Prixs with Sam Bird and Mitch Evans having taken wins.
Full voting results
Sam Bird
64 FE starts (2014-present)
1. Paris
2. Punta del Este
3. Putrajaya
4. Montreal
5. Rome
Bird on Paris: "The Paris race is always a great event. Yes, Formula E races in amazing cities all over the world but with Paris you really are in the heart of it.
"I mean you can see the Eiffel Tower in the background! The track itself has also got a bit of everything. It's tight, twisty, bumper… you even have to deal with pollen and leaves left on the track from the overhanging tress. It's a proper street track."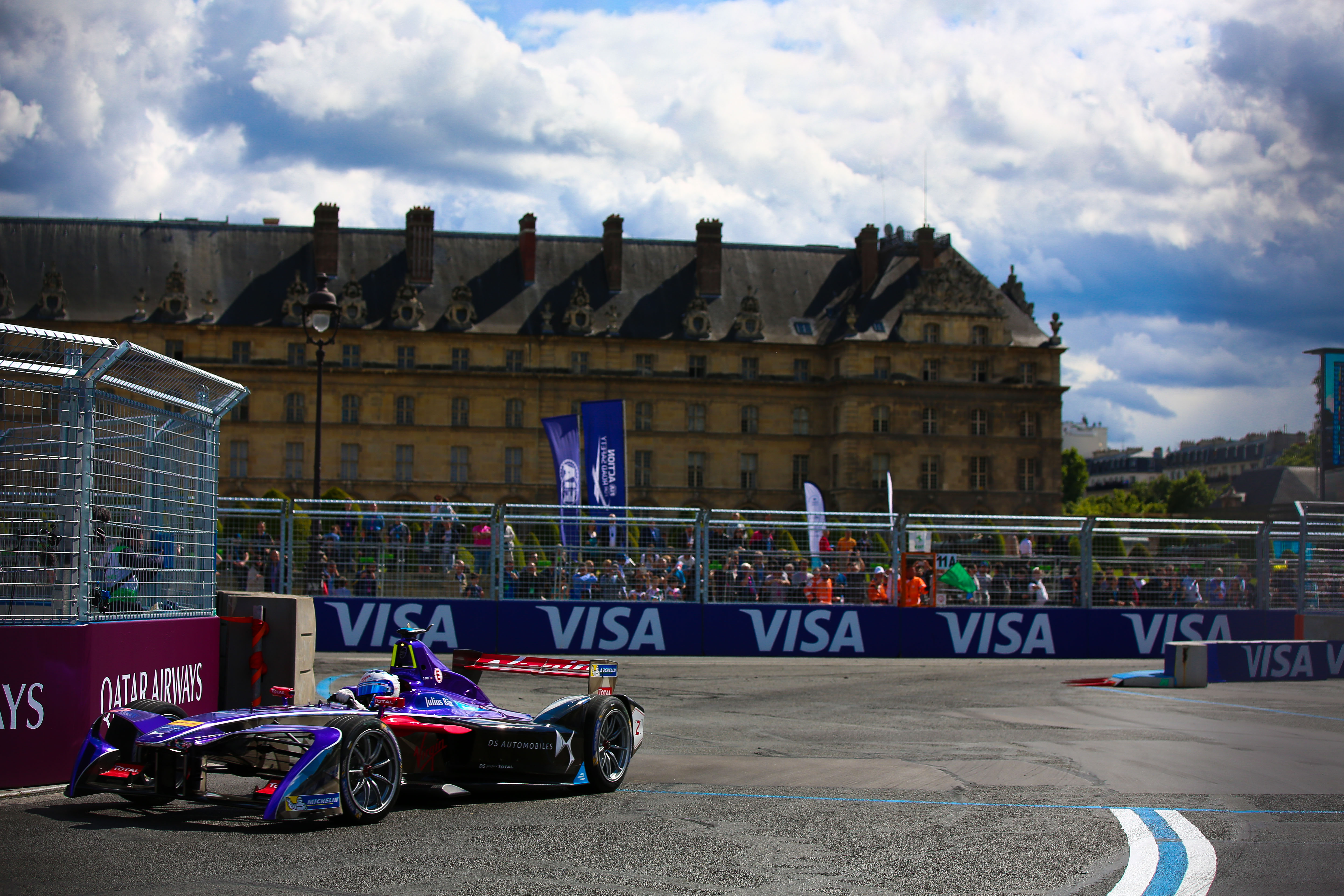 Lucas di Grassi
64 FE starts (2014-present)
1. Buenos Aires
2. Montreal
3. Diriyah
4. Rome
5. Berlin
Di Grassi on Buenos Aires: "Buenos Aires really was an enjoyable event for a race. Obviously it was in my home continent and the track itself was really well put together with nice imagination on the design.
"It was high-speed with long corners and also surprisingly wide so overtaking was not a big issue. It was a challenge, nice to drive and also in the city centre pretty much with a nice parkland area nearby. I miss racing there."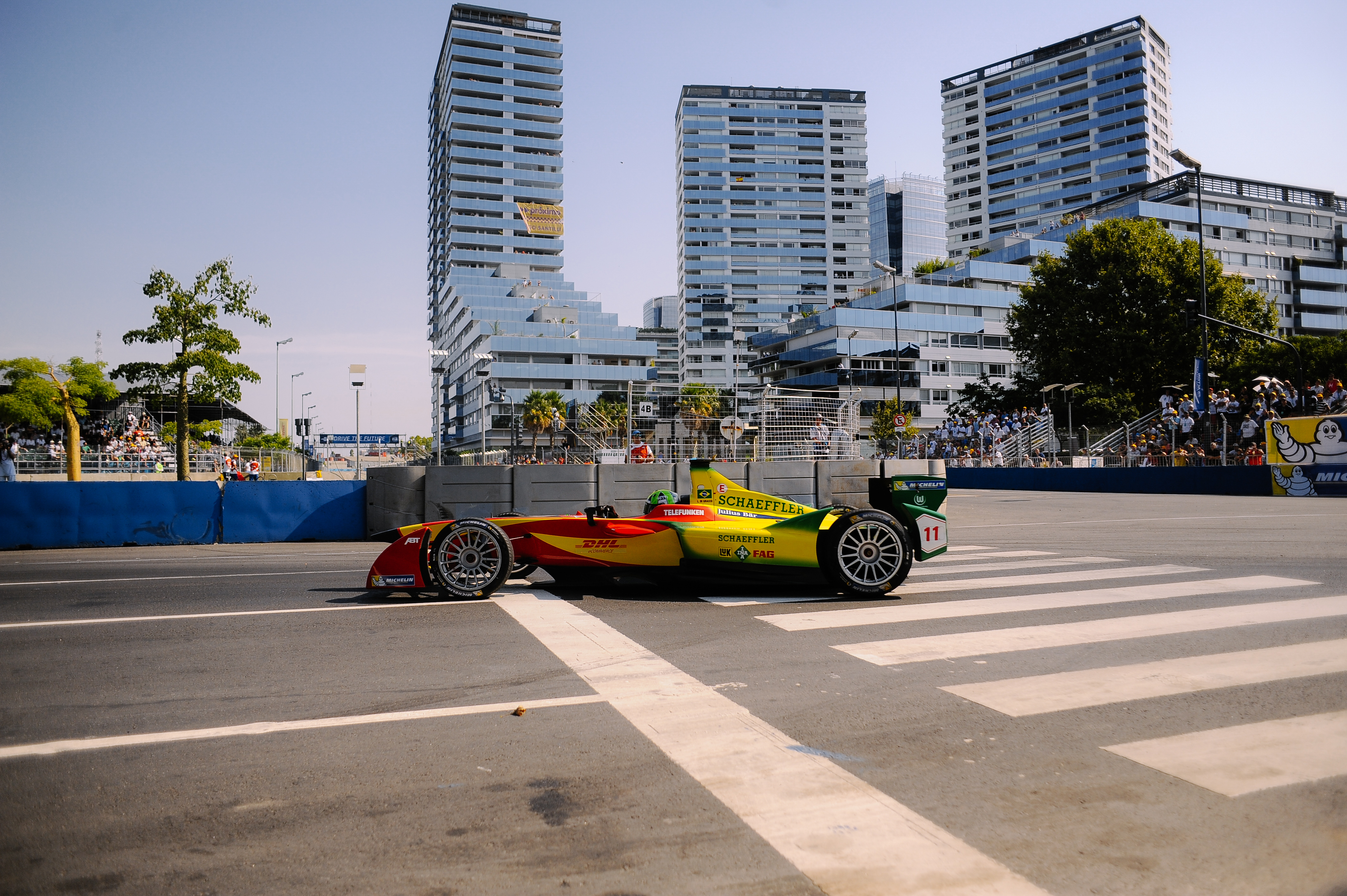 Jerome d'Ambrosio
64 FE starts (2014-present)
1. Rome
2. Punta del Este
3. Diriyah
4. Marrakech
5. Paris
D'Ambrosio on Rome: "I just love this track. Great combination of high speed, low speed, jumps and places where you have to be technical, places where you have to go for it a bit harder.
"Also obviously the city is amazing. You know, Rome [is] one of the most beautiful cities in the world, so the combination of everything, I just love that place."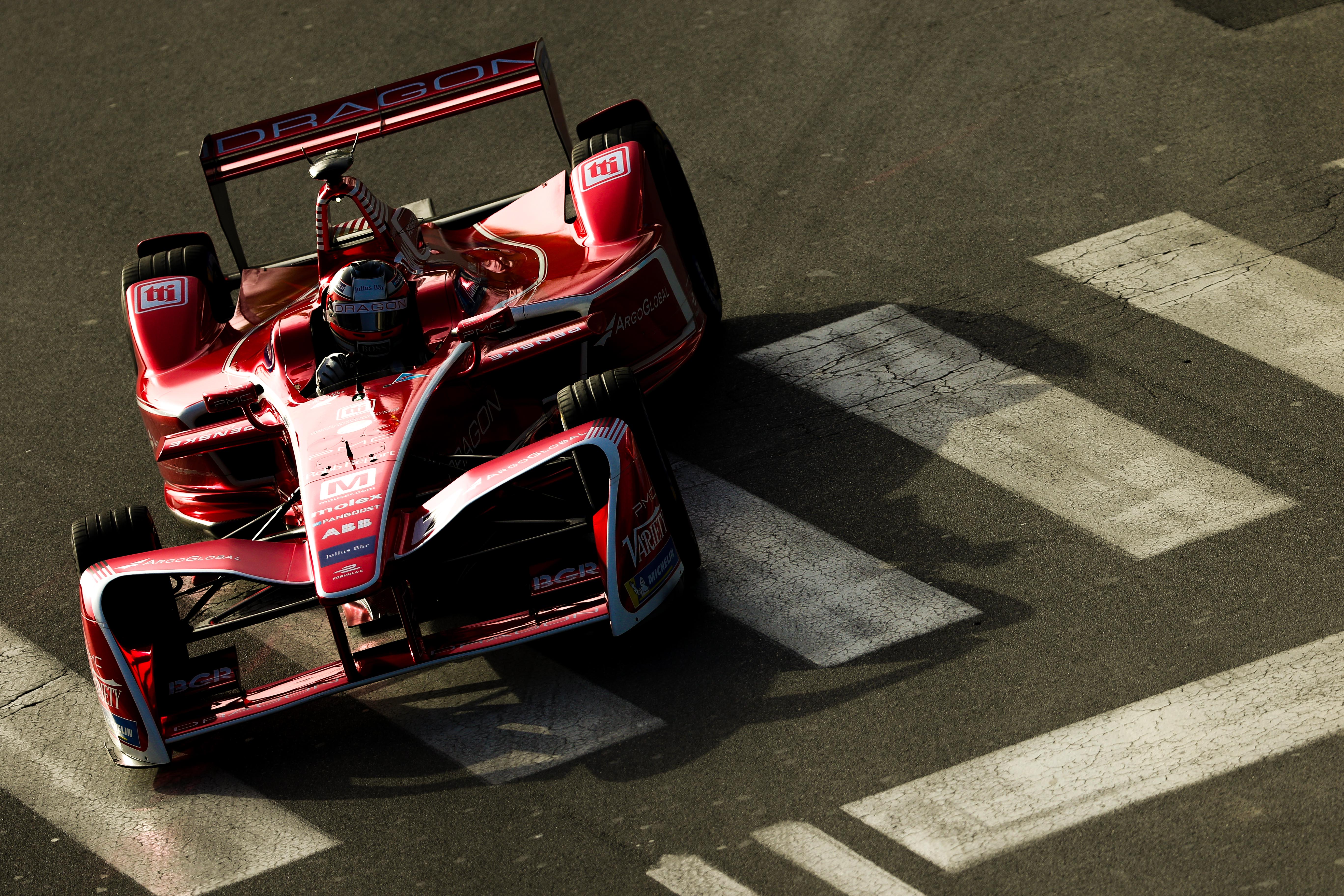 Sebastien Buemi
62 FE starts (2014-present)
1. Rome
2. Punta del Este
3. Moscow
4. Buenos Aires
5. Bern
Buemi on Rome: "The length of the track is quite good because sometimes we go to small tracks in amazing locations like Paris or Hong Kong which are just a little too short for me.
"The fact it goes downhill and then back up is cool and also the track is quite wide in places for a street track and gives you opportunities to overtake.
"It is not quite in the city centre but it does feel like you are using normal roads and it has all the features you want to make it a great city track and it has made for interesting races so far."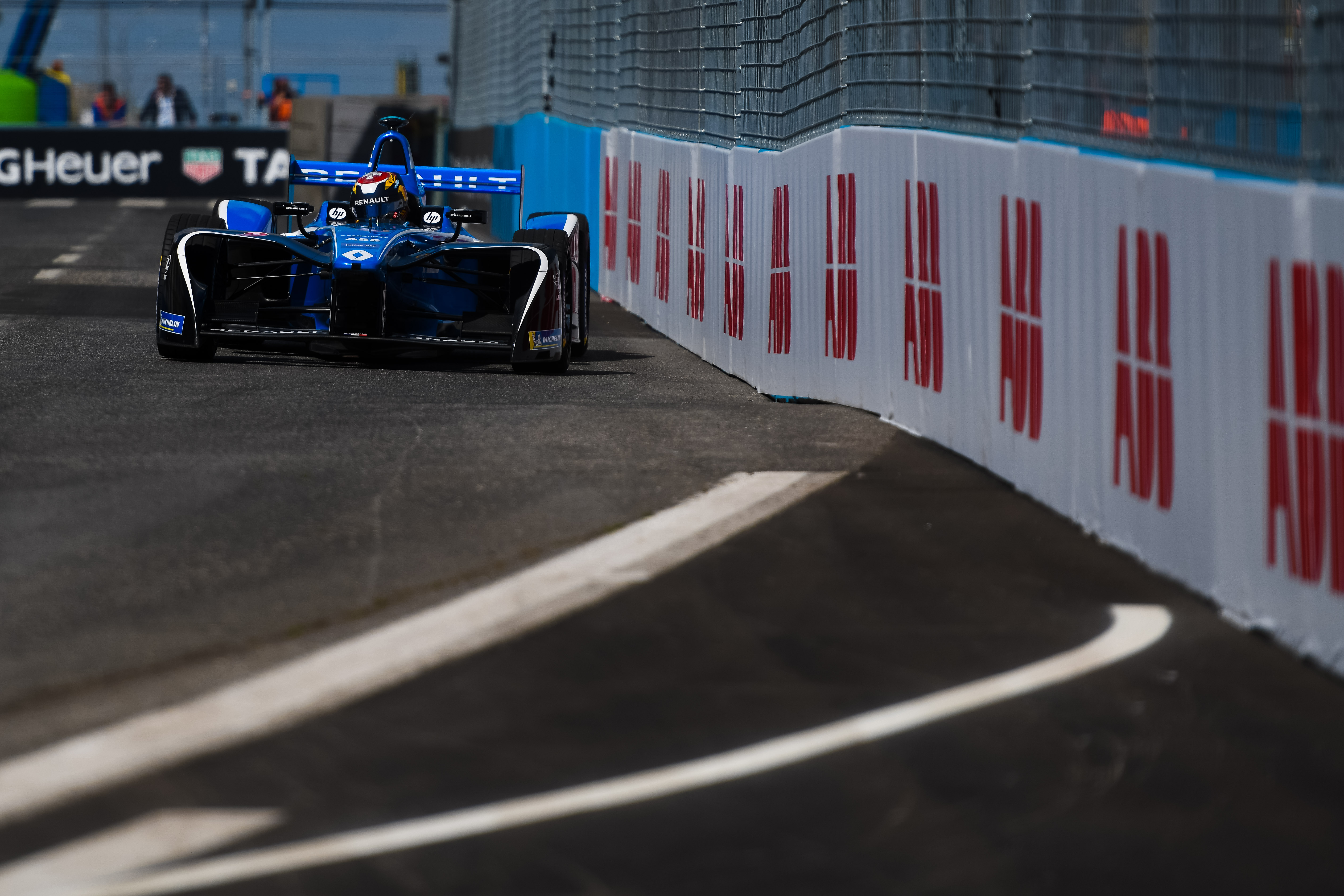 Oliver Turvey
52 FE starts (2015-present)
1. Diriyah
2. London – Battersea Park
3. Punta del Este
4. Hong Kong
5. Mexico City
Turvey on Diriyah: "The Diriyah track is one of the most enjoyable tracks that we go to and is a big challenge with a really quick downhill section.
"On a traditional street track you get a load of traditional 90-degree corners and hairpins, here at Riyadh there was elevation change and a sweeping section, which always adds quite a bit to a track in terms of the overall challenge for a driver."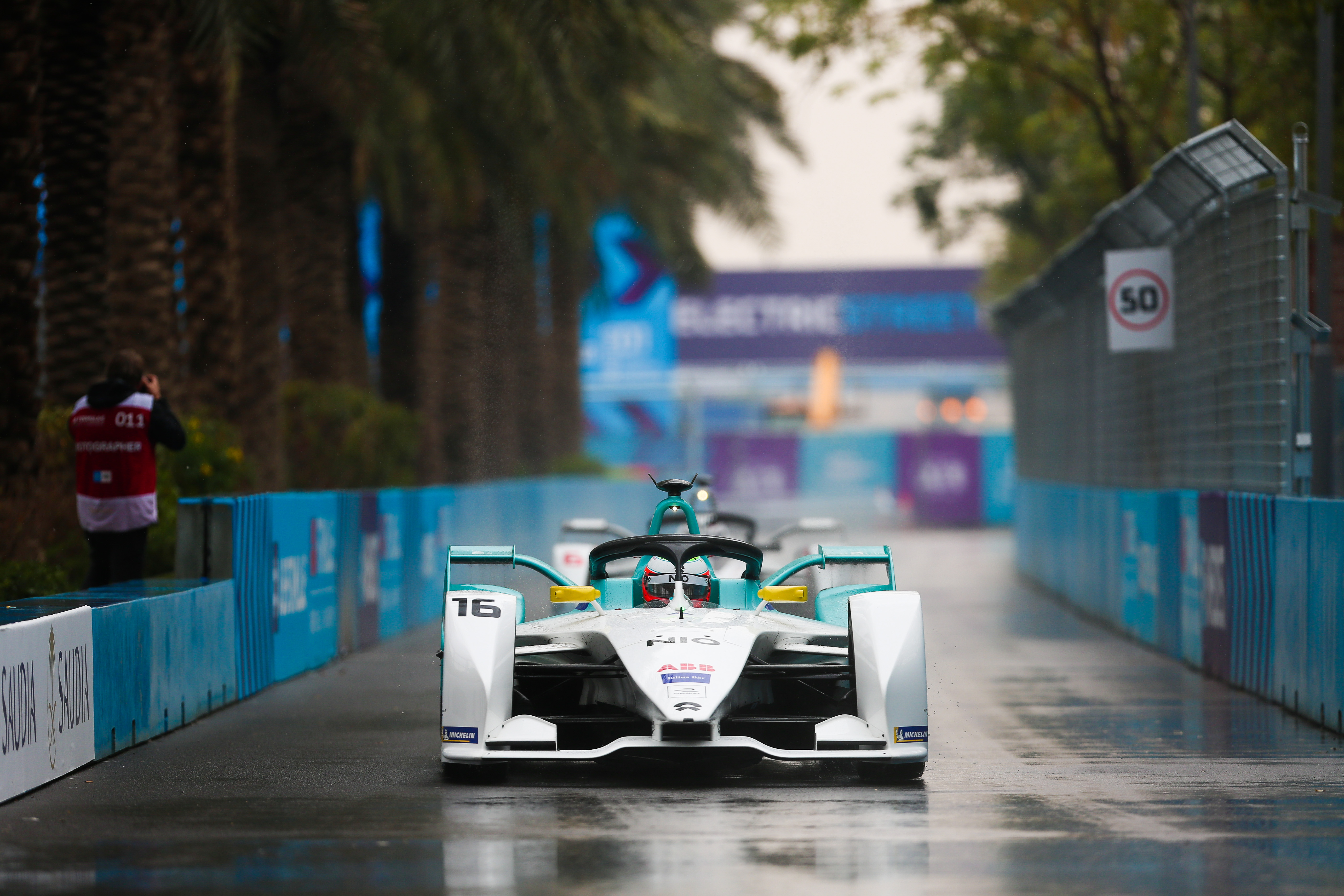 Nicolas Prost
45 FE starts (2014-2018)
1. Buenos Aires
2. Montreal
3. Punta del Este
4. Miami
5. Moscow
Prost on Buenos Aires: "I just think that Buenos Aires had the best layout along with Montreal and Punta. But if you think about the tracks, atmosphere and races we
"It has quick and slow corners and overtaking places which is always good. The fact it was always hot made the racing more interesting and there were some crazy races there.
"In season one I finished P2 and in season three it was also good and I had a big fight with Lucas and JEV [Jean-Eric Vergne] and I was P4. On the whole it was a mega event and for me it is up there with the best."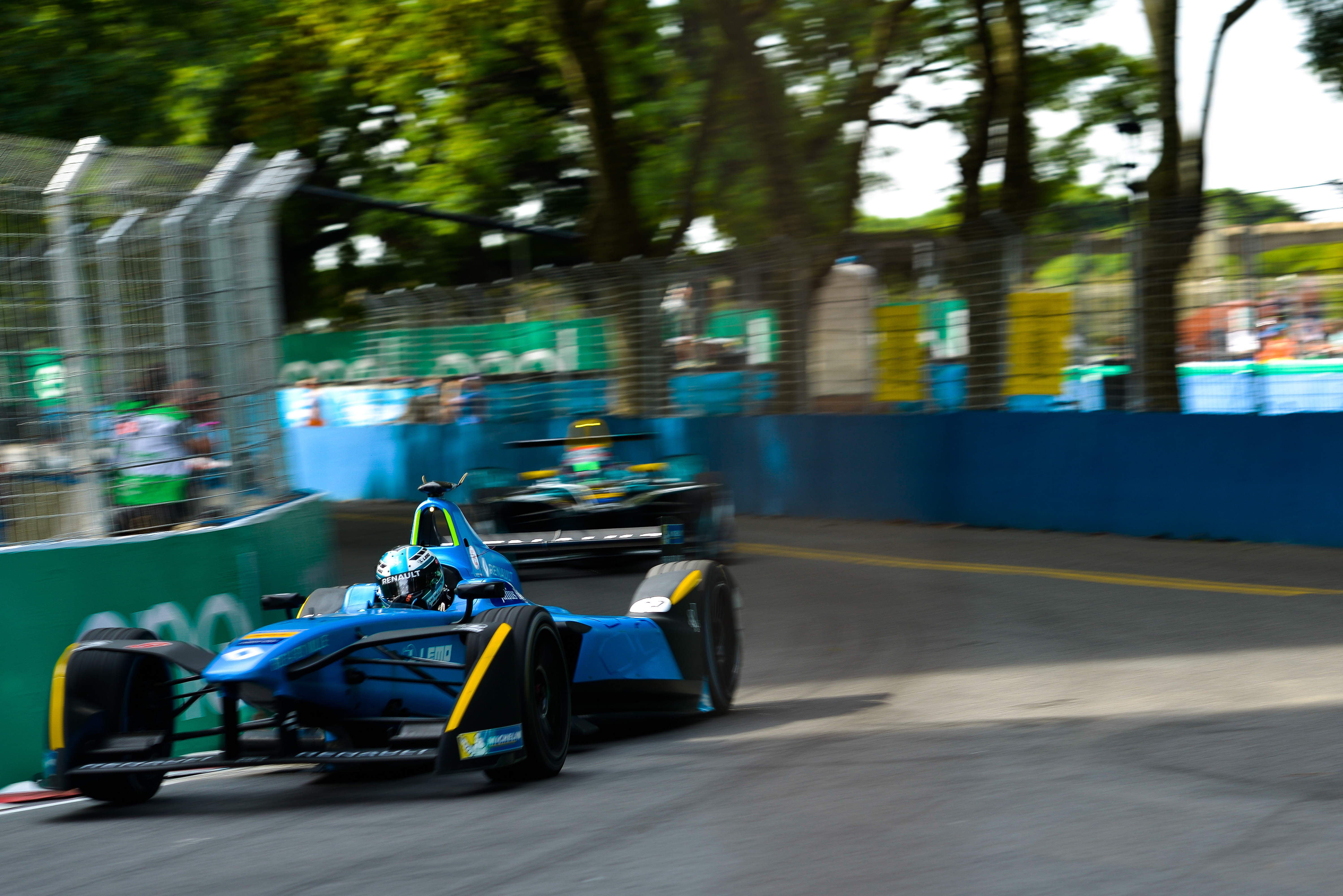 Robin Frijns
40 FE starts (2015-present)
1. Paris
2. Rome
3. Montreal
4. Punta del Este
5. Buenos Aires
Frijns on Paris: "You know, I really like the Paris track and not just because I took my first Formula E win there last year.
"It is a fun place – quite small, yes, but it is a genuine street circuit in the heart of Paris where the roads are used the day before by the traffic.
"It also has a really good flow with some fast sections that you can attack. When it is wet, jeez, man, it is super tricky in these cars. I mean, like on ice. So for me Paris is my choice because it is everything a Formula E track should be: quite short, variety of corners and an amazing backdrop."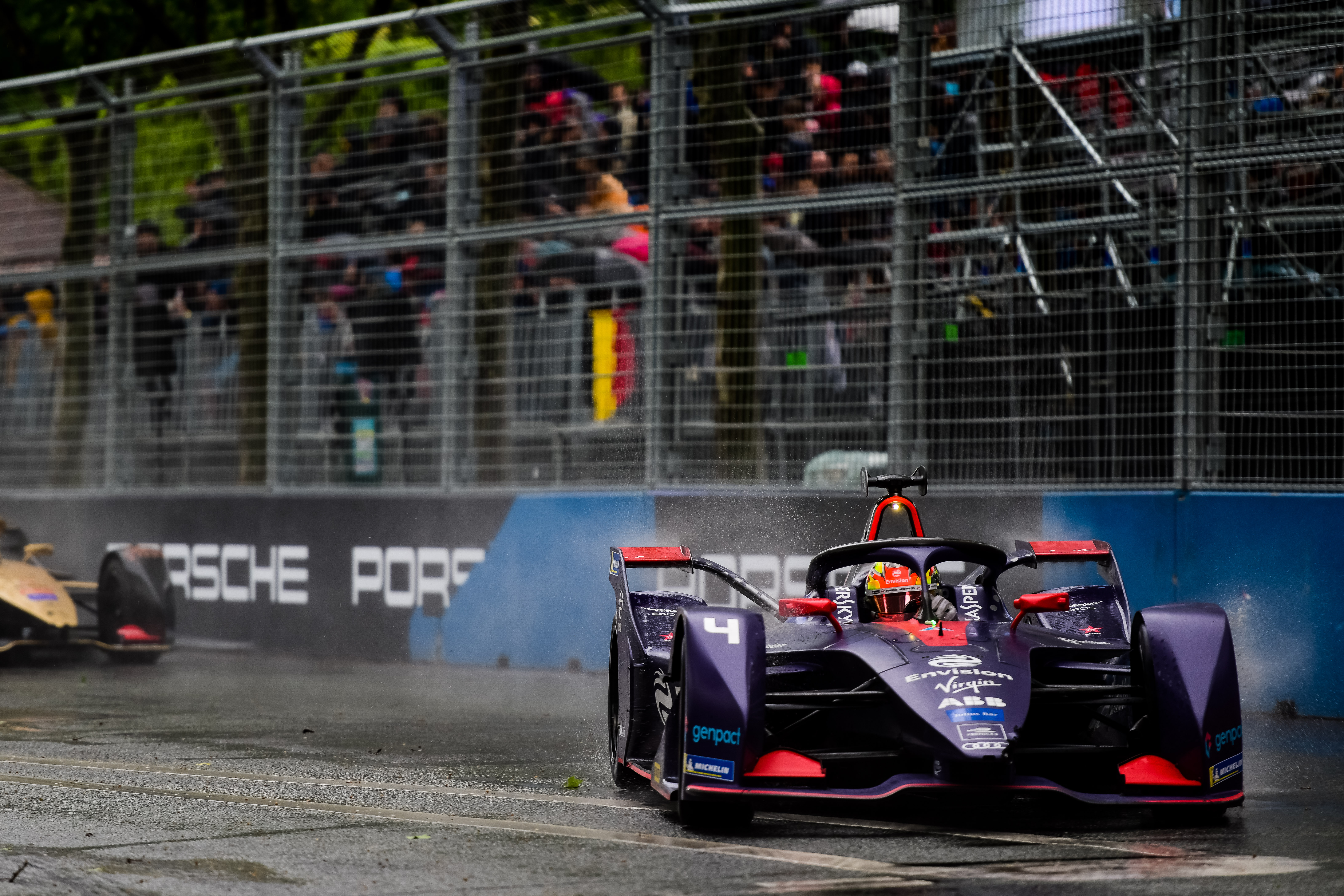 Felix Rosenqvist
25 FE starts (2016-2018)
1. Rome
2. Montreal
3. Hong Kong
4. Monaco
5. Marrakesh
Rosenqvist on Rome: "I think Rome is the best because the track has everything. Elevation, tight turns, super-fast turns, a funky chicane and even a jump where the cars catch some air!
"The track just had a good flow to it, and had pretty good grip levels too. Coming into Turn 4 is really something unique when you are going downhill, sweeping right and setting up the braking at the same time on full qualifying power.
"It was a super long lap, and I had one of my best-ever qualifying laps there in Super Pole, which gave me pole by half a second. It's one of those tracks that will always be on my top list."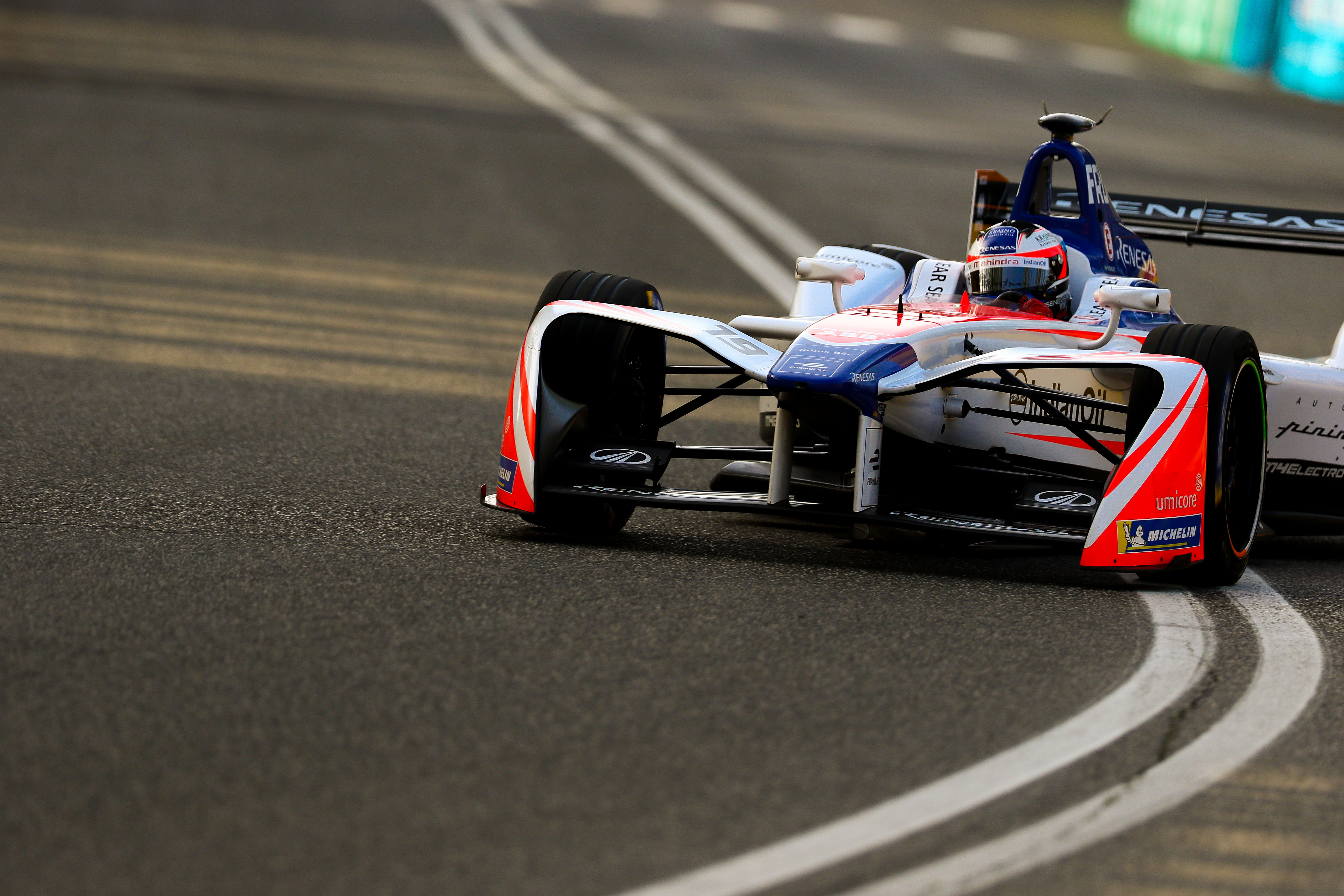 Alex Lynn
21 FE starts (2017-2019)
1. Bern
2. Hong Kong
3. Punta del Este
4. Rome
5. Santiago (Santiago Street Circuit)
Lynn on Bern: "In general it was one of the longer tracks in Formula E and the way it spanned around the city was pretty cool, as was the elevation.
"Like most Formula E tracks you just couldn't afford to make a mistake anywhere and the nature of the track meant complete concentration for every inch of the lap.
"I really enjoyed the track because the grip levels were a lot higher than everyone assumed and the surface was grippy. It was fast, flowing and undulating and you had to pick the right line for fast exits, it made it rewarding and all in a really beautiful city."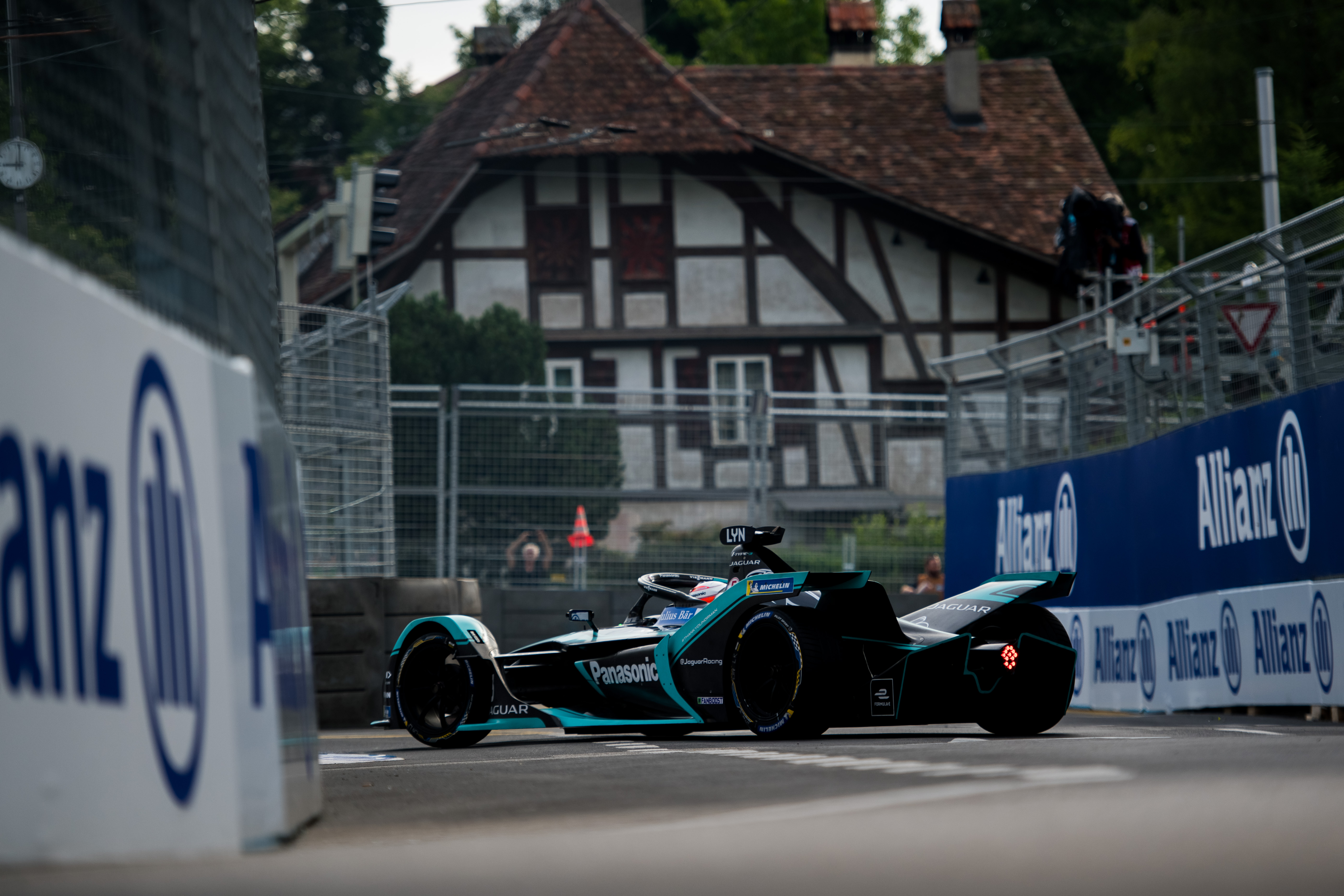 Alexander Sims
18 FE starts (2018-present)
1. Berlin
2. New York
3. Mexico (2020 version)
4. Marakesh
5. Rome
Sims on Berlin: "Berlin just edges it for me because it is such a lovely city which I enjoy looking around.
"The big plus points for me on the track itself are that there is a really nice mix of corners. Having a blank canvas, the track designers can decide where the corners go. There are long and wide straights that make the race interesting, that just give it a much different feel.
"You can also see through the corners, particularly the end hairpin where we have the attack mode. This gives you a bizarre feeling of loads of space – which takes you back to more conventional racing where you choose your line. It reminds me of the last corner at Sebring with paving, bumpy, very fast approach and long turning and braking phase going in.
"It's enjoyable, difficult to get right so it ticks most of the boxes and the fact it is in such a nice location too with the big green tech fair next door, which is very interesting."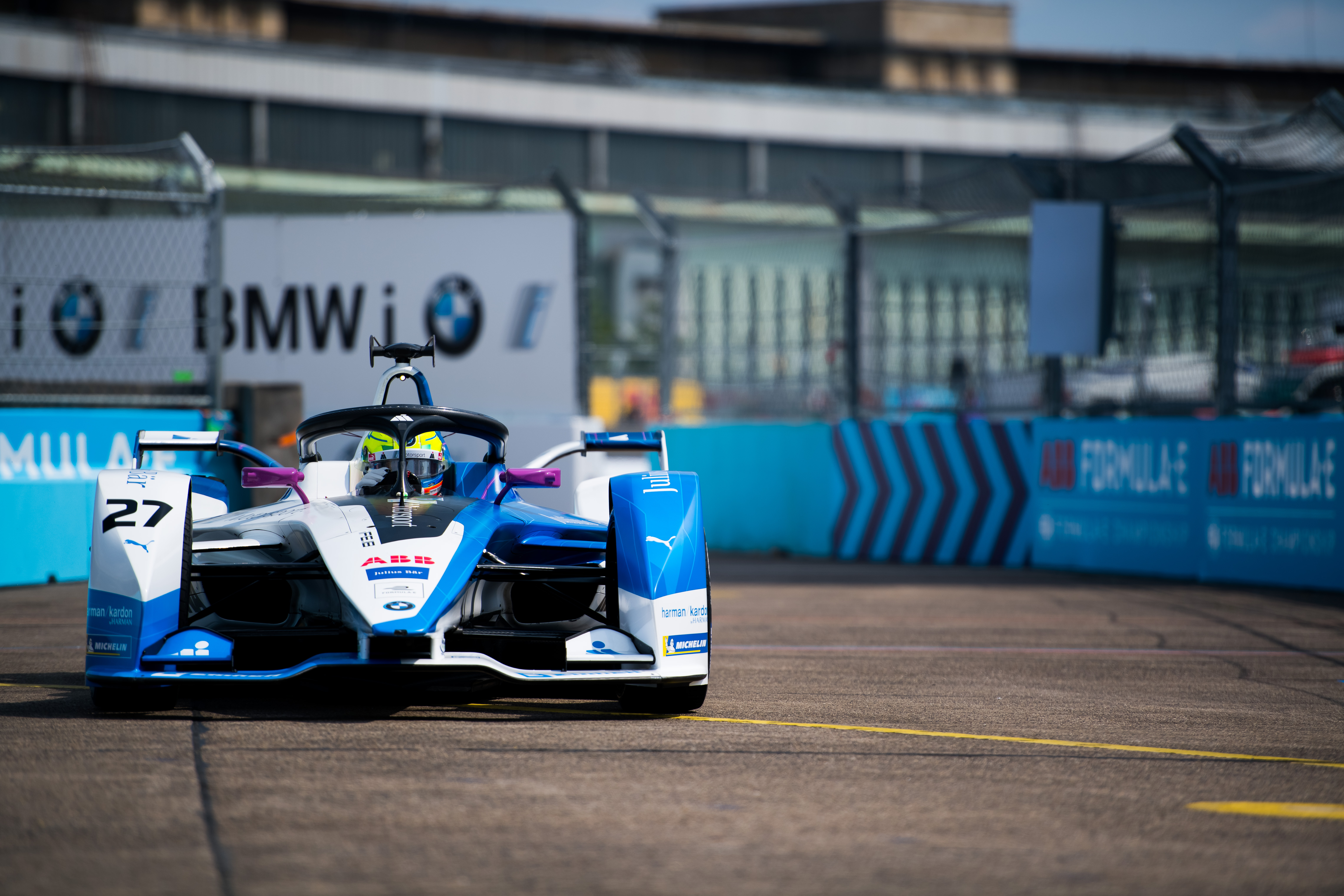 Bonus viewpoint
Other than the drivers, Formula E Race Director Scot Elkins agreed with the Envision Virgin pairing of Bird and Frijns on Paris being a standout circuit and one location he has a strong soft sport for.
"The location is just crazy, the Eiffel tower is in the background of the dummy grid," Elkins told The Race.
"And of course the wine and food. It's funny, there is a little cafe right off the start straight that we go to every day before the work begins!"