It appears to have come out of nowhere but Mahindra has, on paper, secured one of the strongest driver line-ups in Formula E for next season with the signing of Nyck de Vries and Edoardo Mortara.
From fielding a seasoned veteran in Lucas di Grassi, a clearly unhappy Oliver Rowland and an ineffectual stand-in in Roberto Merhi, Mahindra has now cultivated a squad that boasts a recent championship title and 10 E-Prix wins between them.
But the sweeping changes at Mahindra will likely see a serious short-term pain but possible long-term gain scenario play out, due to the mostly uncompetitive Mahindra M9Electro gearing up to complete the second season of the two-campaign homologation rule.
This strategy is in keeping with team principal Frederic Bertrand's consistent and long-held assertions that he is building a new structure for the 2025 season when Mahindra will field a successor to the disappointing first Mahindra Gen3 design.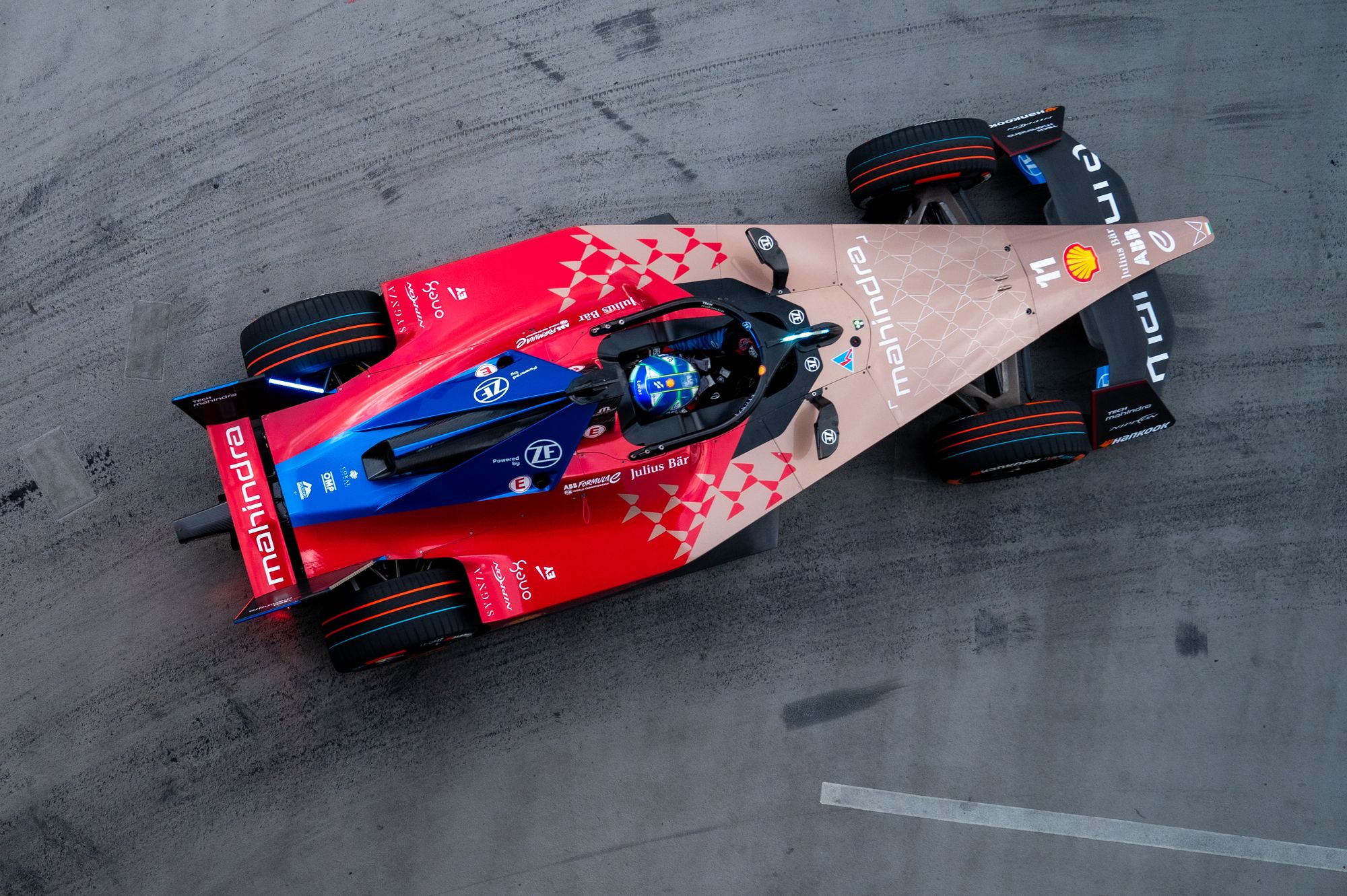 This car proved to be the least competitive in the 22-car Formula E field last season, suffering from poor race efficiency and a myriad of reliability issues. The team recently tested upgrades on the car, with test driver Jordan King behind the wheel.
Bertrand and his senior team, which now features former Mercedes F1 and Formula E engineer Tony Ross, will be hoping that fresh impetus for 2024 combined with additional software upgrades might be able to pull the team into a more regular midfield position at least.
The Race understands that Mahindra will also announce additional experienced technical staff joining it soon, with a view to a substantial addition to some of its current staffers. Some of those are known to be arriving from F1 posts.
Describing the signing of both De Vries and Mortara, Bertrand says that the process of arriving at this line-up "started to move slowly but was done to change the spirit in the team, to make sure that we have happy people".
"Honestly, we were still hesitating between going for rookies going or experienced drivers. [Also] what would be the wish of Lucas, so there were plenty of questions," Bertrand told The Race.
"We were slowly closing the few questions we had into some ideas. That's how we came to the idea of having more experienced drivers than rookies."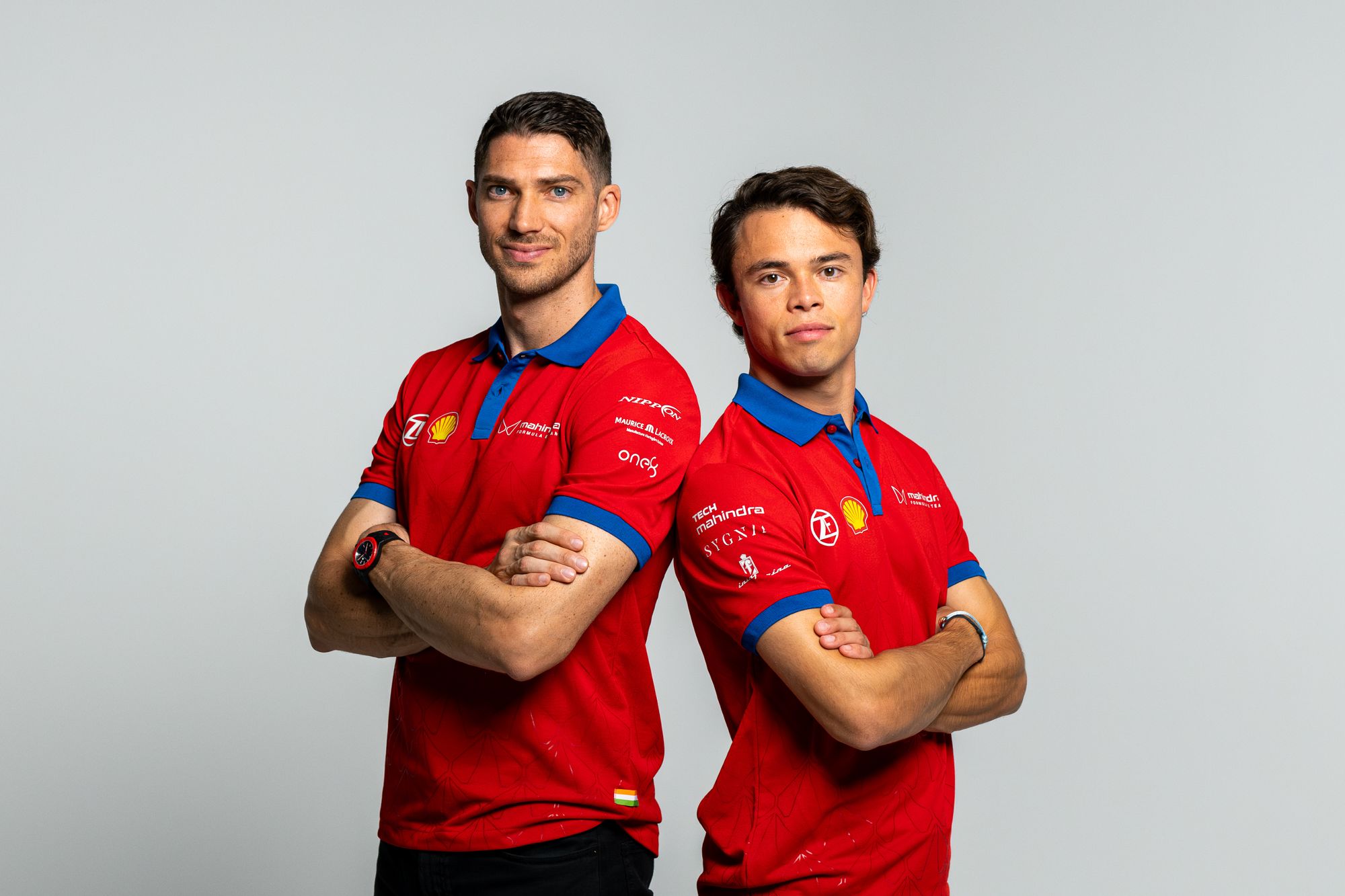 Bertrand also depicted a tense period in the negotiations with De Vries, which were only resolved and finalised last week, admitting that "initially, I thought that he might not be interested".
This was believed to have been in August after De Vries visited the London E-Prix. When it went quiet on both sides Mahindra spoke to several other drivers including new Andretti signing Norman Nato, who sim tested with the team in August.
"We had the first discussion quite early with Nyck after his F1 exit," recalled Bertrand.
"I was explaining the project to tell him what we were doing, and I think he liked it. He also felt that the potential was there.
"But we had quite a silence after that, so I was thinking he was not interested. Then on his side, he was thinking I was not interested. It was quite funny that after that we had another discussion and he said, 'you didn't come back to me I thought you were not interested in me'. and I said 'yeah, but you didn't come back to us, so I thought you were not also interested in us!"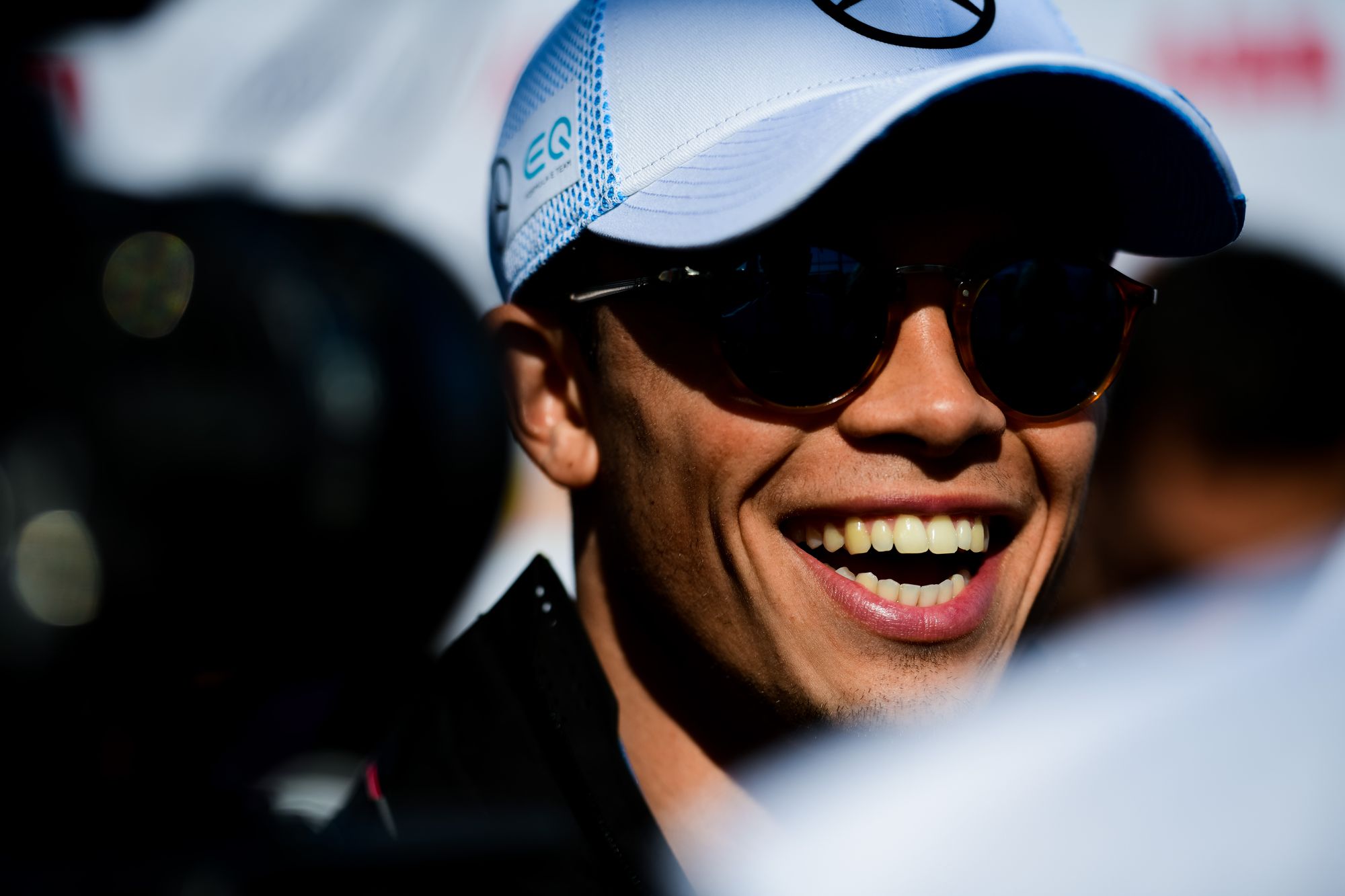 For De Vries this initially awkward but ultimately signed-off return to Formula E will be very different to his first life in the all-electric world championship (pictured above in 2019). Yet, he seems pragmatic on what will be achievable in 2024, while at the same time ambitious for 2025 and beyond.
"Mahindra has been always winning races in seasons and showing competitiveness," de Vries told The Race.
"With changes that are in place, I really believe we can do the next step. But I think the key is to kind of unite together because it's a long-term project for all of us that are involved and to give us the time and patience to build that.
"I have no doubt the foundations are there. I was very positively surprised and encouraged by all the plans that are and will be in place going forward."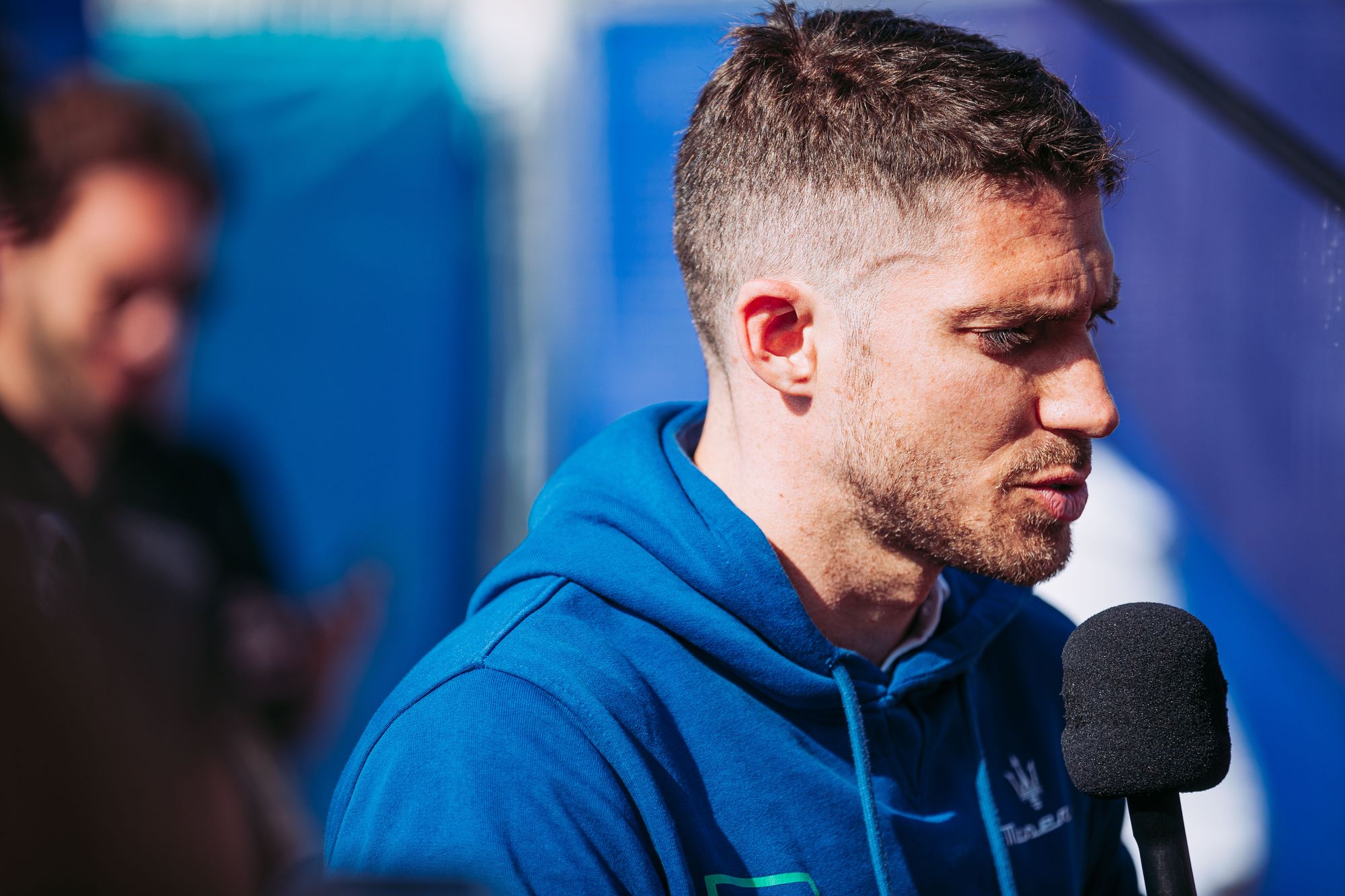 Mortara added that he was looking forward to the challenge in attempting to get Mahindra competitive once again and sees it in a similar vein to when he first joined Formula E in 2017.
"When I joined Formula E, in my opinion, Venturi was a lot bigger challenge," said Mortara.
"I'm not afraid about these things. As long as I can see motivated and determined people then I'm sure that with time we can turn this around.
"I don't know how much time it's going to take. I'm not saying that it's going to be quick but as long as you have progress along the way this is what we're looking for."
Mahindra's commitment to Formula E had to have been tested last season in what was by far and away its least competitive campaign. While 2024 is unlikely to see a vast improvement upon that, now at least there seems to be some direction to attempt a resurrection of sorts.
"We don't give up and we don't say 'oh, we forget 2024', no way," summarised Bertrand.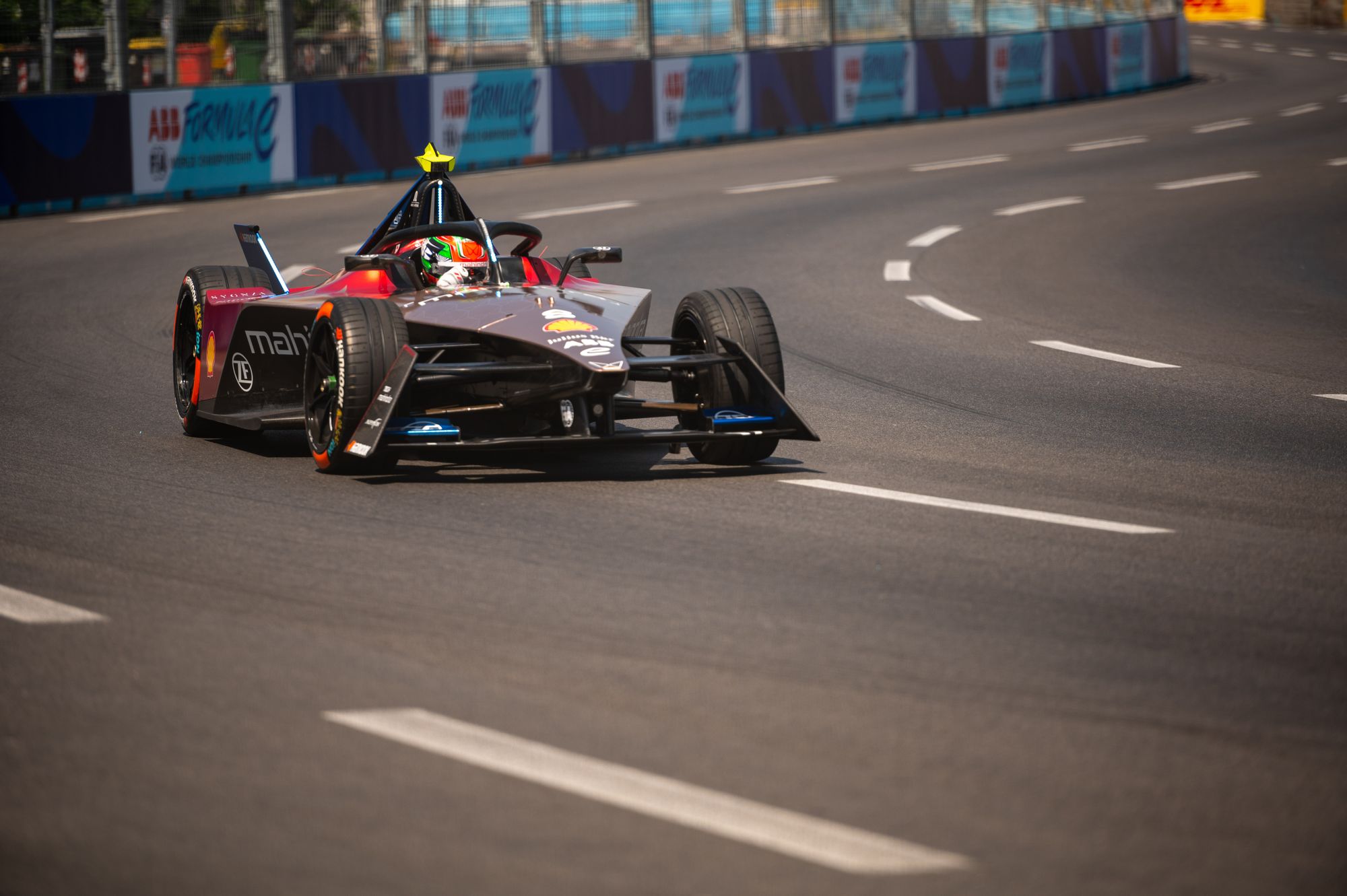 "We will try to fight, see the improvement and then having a bit of improvement will encourage us for sure and it will be easier for Gen3.5.
"If we don't we are all in the same boat and we all are aware that it might be difficult but we still have the target to improve. Then we get ready for '24 and '25 For sure.
"We will have to make sure that we create something which is more aligned with various expectations. That was one of the reasons we want him to drivers to be with us already, so they can make the car the way we want for the future with the new developments we are doing."