Sebastien Buemi has backed Formula E's decision to suspend its calendar for two months and believes that any kind of racing in the coronavirus outbreak is "not responsible".
The Nissan e.dams driver and 2015/16 champion has missed just two Formula E races since the series' inception in 2014 and is the most successful driver in the category with 13 wins from 61 starts.
Buemi says that not only did Formula E manage the calendar changes and temporary suspension correctly but it has put motorsport into "perspective" as well.
"I think more than anything right now, it's a bad image to organise an event and probably not responsible to do it," Buemi told The Race.
"If you try to push on [even behind closed doors] then I don't know what the public opinion would be, to be honest. It is a perspective thing, no?
"I think they [Formula E] did the right thing, and more than anything with the problem of preparing maybe to go race somewhere else.
"Because then by the time you decide, actually there are so many cases where you plan to go that basically it is not possible anymore. I think at some point it is better just to stop it and wait."
"I have full confidence in what Formula E decides to do and then we see."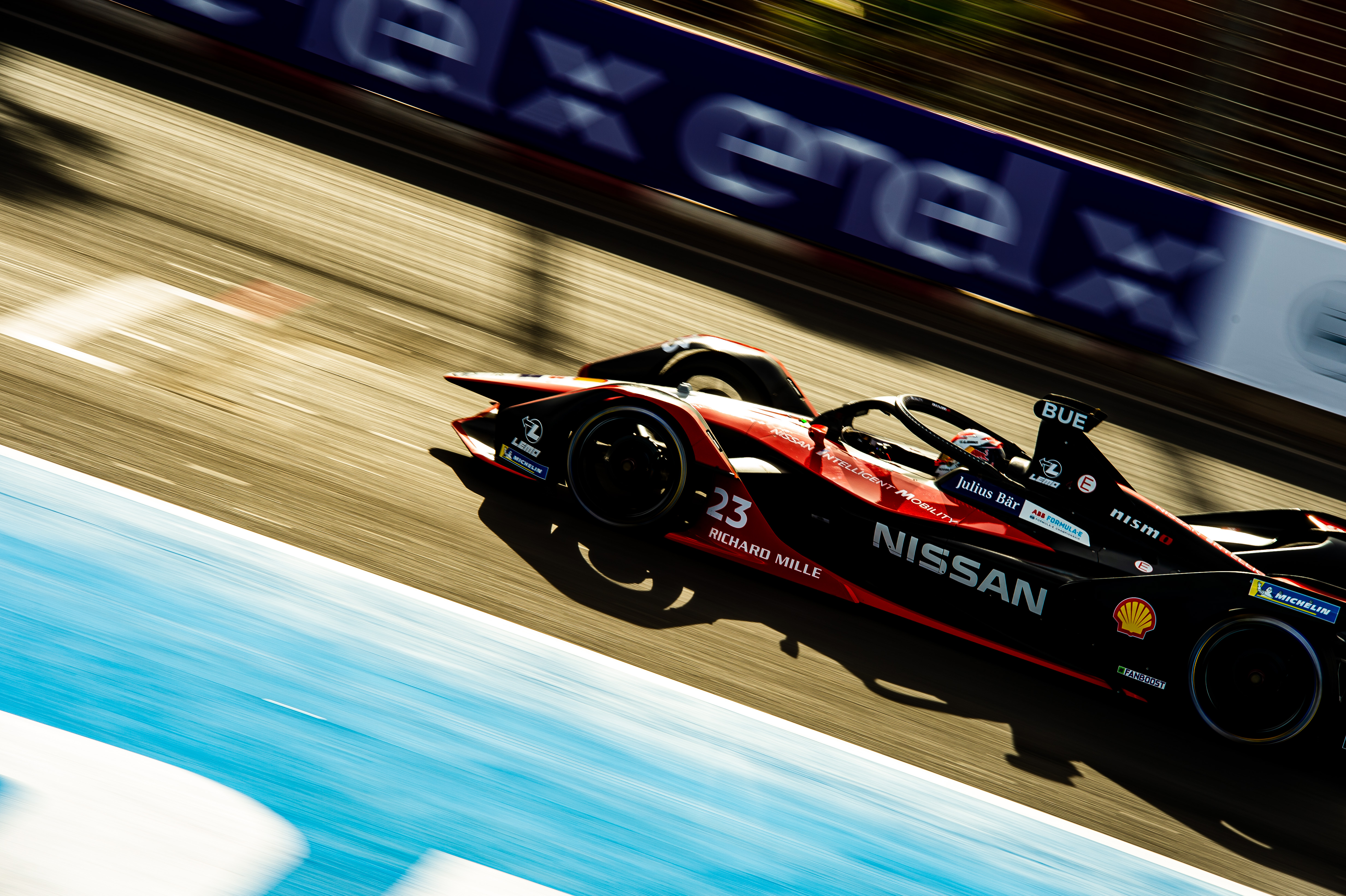 Buemi's hectic schedule, which includes roles with the Toyota World Endurance Championship team and Red Bull Racing in Formula 1 in addition to his Formula E work, is set to be tempered in the coming weeks.
"I'm not yet completely aware of everything, but I think initially they are planning [for the Nissan e.dams team] to stay home a bit and also rest because for us it's been really flat out since the beginning of January," he said.
"But then obviously it's about doing anything you can.
"Of course you can speak to your engineer and as long as you can travel to France you can go on the simulator, there are still many things you can do."
Nissan e.dams was forced to adapt its powertrain last summer after its unique twin-MGU set-up was outlawed amid concerns about its application on track from its rivals.
This meant the team headed into the current campaign still finding performance with its now single MGU designed package.
"It is a chance now to analyse all the data," said Buemi.
"Obviously we went from Mexico to Marrakesh and we didn't have much time to analyse everything, so now is a chance to try to do a good report and hopefully find some things that could make the difference at the next race.
"Clearly it's quite tight in the championship, so as soon as you find something small you can make all of a sudden a big difference.
"Hopefully we can use the extra time to do a good job, and we will see when the season restarts how it might be for us."