Ferrari boss Fred Vasseur's anger over the "unacceptable" failure of a single water valve cover on the Las Vegas Grand Prix track, which caused huge damage to Carlos Sainz's car, was obvious in an unusually tense Friday press conference where Mercedes Toto Wolff also briefly launched into an extraordinary tirade.
Sainz hit a loose cover on the street track's penultimate straight, causing a red flag just eight minutes into the first practice session. FP1 was not resumed as the FIA undertook the long process of checking every other manhole cover around the circuit.
Sainz will be forced to miss FP2 even if the second session, which has been indefinitely delayed, takes place later in the evening.
Ferrari initially described the damage to Sainz's car as "quite extensive" and Vasseur has revealed it has prompted a change of chassis and power unit.
He called it "unacceptable" at the start of an odd opening exchange to Friday's FIA press conference, which began half an hour after FP1 was meant to have ended.
When host Tom Clarkson attempted to ask Vasseur about the "bigger picture" of the Las Vegas GP, Vasseur interjected with: "But this one [picture] is a good one. I don't need to have a bigger picture than this one."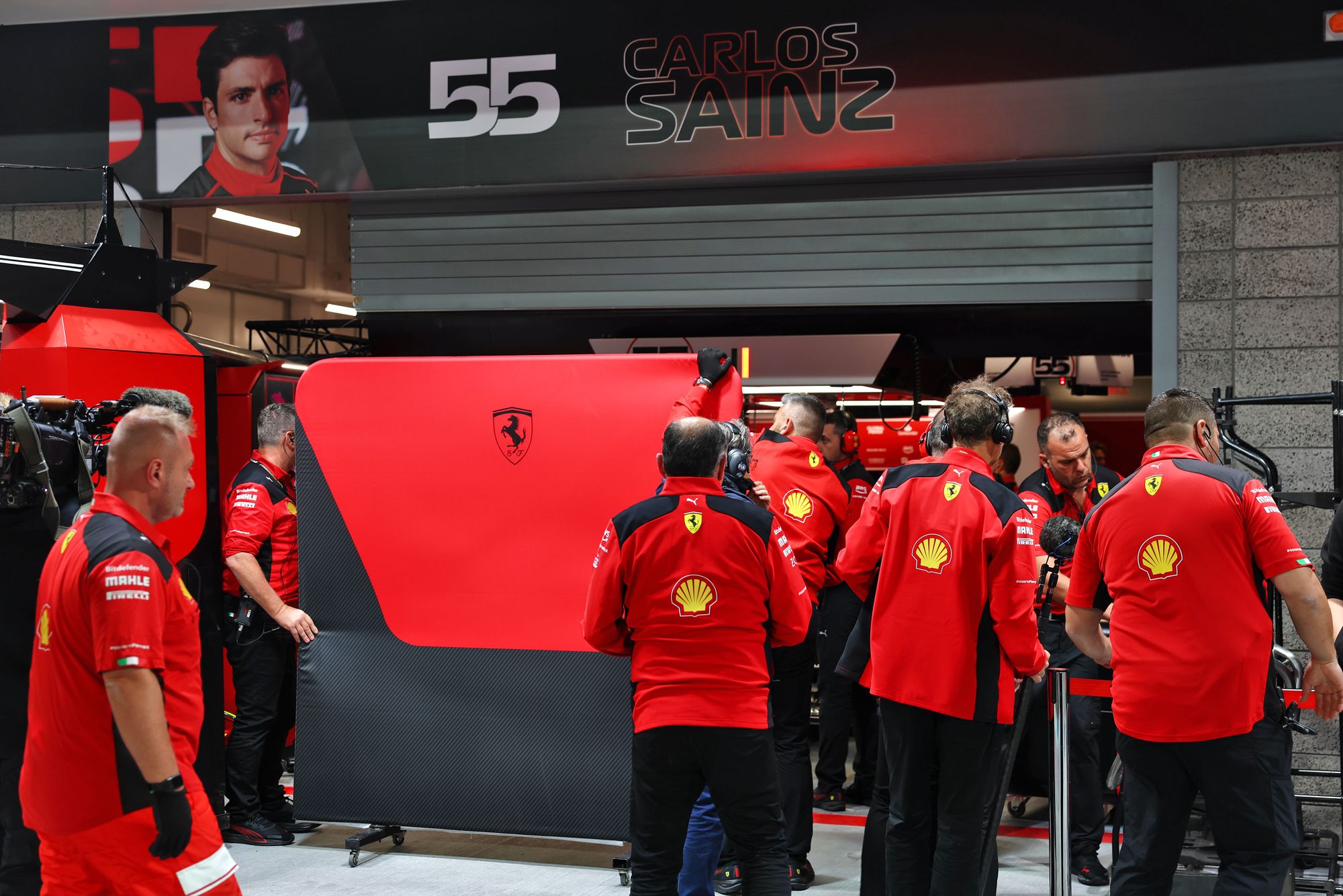 Clarkson tried a final time to get Vasseur to speak about what the race means for Ferrari, the size of the event and Ferrari's promotional work around it, but Vasseur laughed and made it clear he was not interested in entertaining that narrative in the current circumstances.
"I'm not sure it's the topic for me today," he said.
"We had a very tough FP1, this will cost us a fortune.
"We f***ed up the session for Carlos. We won't be part of FP2 for sure, we have to change the chassis and two-thirds of the car.
"OK, the show is the show and everything is going well, but I think it's just unacceptable for F1 today."
Vasseur said "we'll have time to discuss" whether Ferrari pursues compensation for the cost of the damage sustained here.
There is precedent as teams have previously successfully claimed damages for incidents involving loose drain covers, like Haas in Azerbaijan in 2017 and Williams in 2019.
As the press conference progressed, Vasseur turned down a chance to say F1 should have focused more on making sure the track was safe and ready than the extravagant extracurricular events around the grand prix.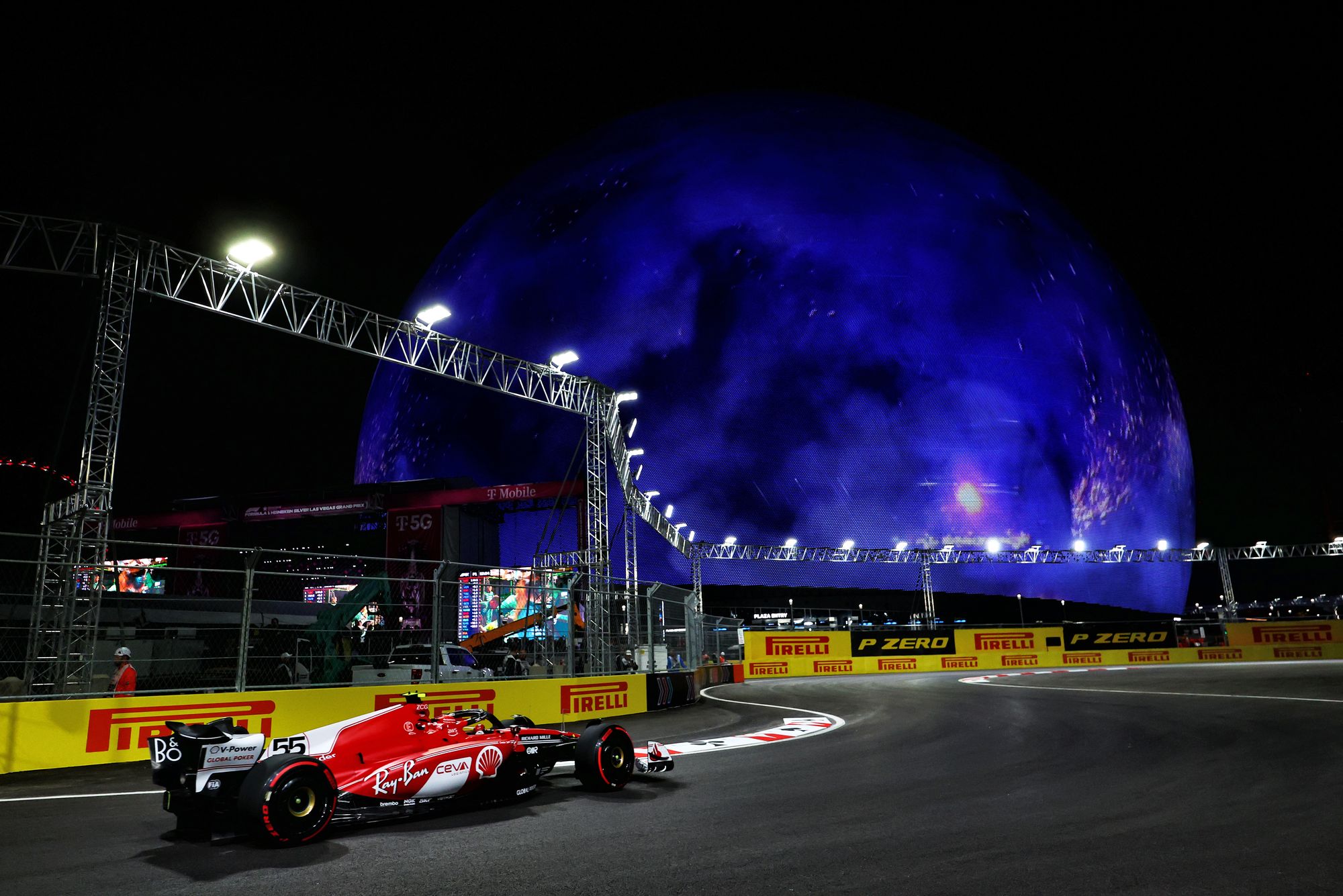 He also eventually called the show around Vegas "mega", said it needed to be kept separate from the "sporting side", and professed himself "very happy with what Liberty did around the race".
"I was already convinced before FP1 that the event was mega for F1 and I'm still convinced," Vasseur said.
"We have to continue with this direction, I remember in Zandvoort when they started having music in the grandstand, everybody had to copy them the race after.
"We will do a step forward in the right direction from Vegas and everybody perhaps won't get the same standard, but we will go in this direction in terms of show, entertainment and so.
"We have to take care of the sporting side, it's a completely different story.
"For sure I'm frustrated, also scared because Carlos hit a metal part at 320kph and it could have been much worse."
Vasseur finally relenting and talking about the positives of Las Vegas, when he was so against doing that initially, seemed to reflect how teams and drivers have been encouraged to support the positive narrative that F1 has pushed for this event - with Max Verstappen the notable dissenting voice on Wednesday.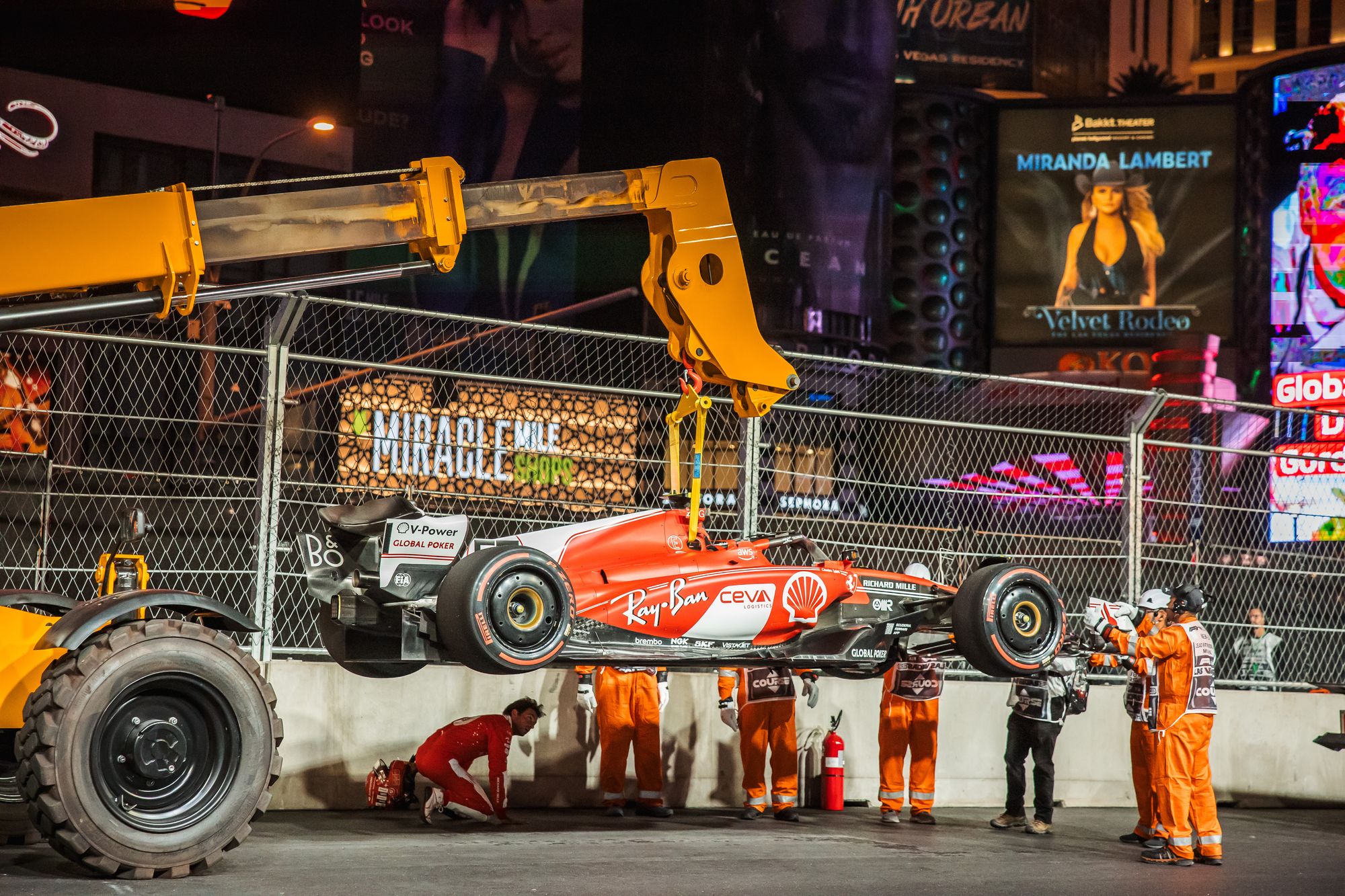 As F1 has invested almost half a billion dollars in this race, and is promoting the grand prix itself, there has been sensitivity to any negative coverage in the build-up and through the event.
A different example came in the same press conference when Mercedes boss Wolff started to dismiss a question about whether this was a "black eye" for F1, and claimed "nobody is going to talk about it tomorrow morning anymore".
He was then interrupted by a comment from a different journalist in the room, who questioned how Wolff could say it was "nothing".
That clearly upset Wolff, who called it "completely ridiculous" and asked "how can you even dare try to talk back about an event that sets new standards for everything?".
"And then you're speaking about a f***ing drain cover that's been undone, that's happened before, that's nothing," Wolff said.
"It's FP1. Give credit to the people that have set up this grand prix, that have made this sport much bigger than it ever was.
"Have you ever spoken good about someone and written a good word? You should about all these people that have been out here.
"Liberty has done an awesome job and just because in FP1 a drain cover has become undone we shouldn't be moaning.
"The car is broken. That's really a shame for Carlos, it could have been dangerous.
"Between the track and the FIA and everybody, we need to analyse how we can make sure this is not happening again, but talking here about a black eye for the sport on a Thursday evening, nobody watches that [session] anyway European time."