A nightmare start to Formula 1's Las Vegas Grand Prix, with the opening practice session abandoned early on, has big consequences.
FP1 was red flagged after just eight minutes when Carlos Sainz hit a loose drain cover on one of the city street circuit's long straights and slowed to a halt in his Ferrari.
Just over 10 minutes later the FIA said the session would not be resumed – a decision that has significant consequences in the worst possible beginning for F1's brand new, big-ticket event.
A BIG ISSUE TO FIX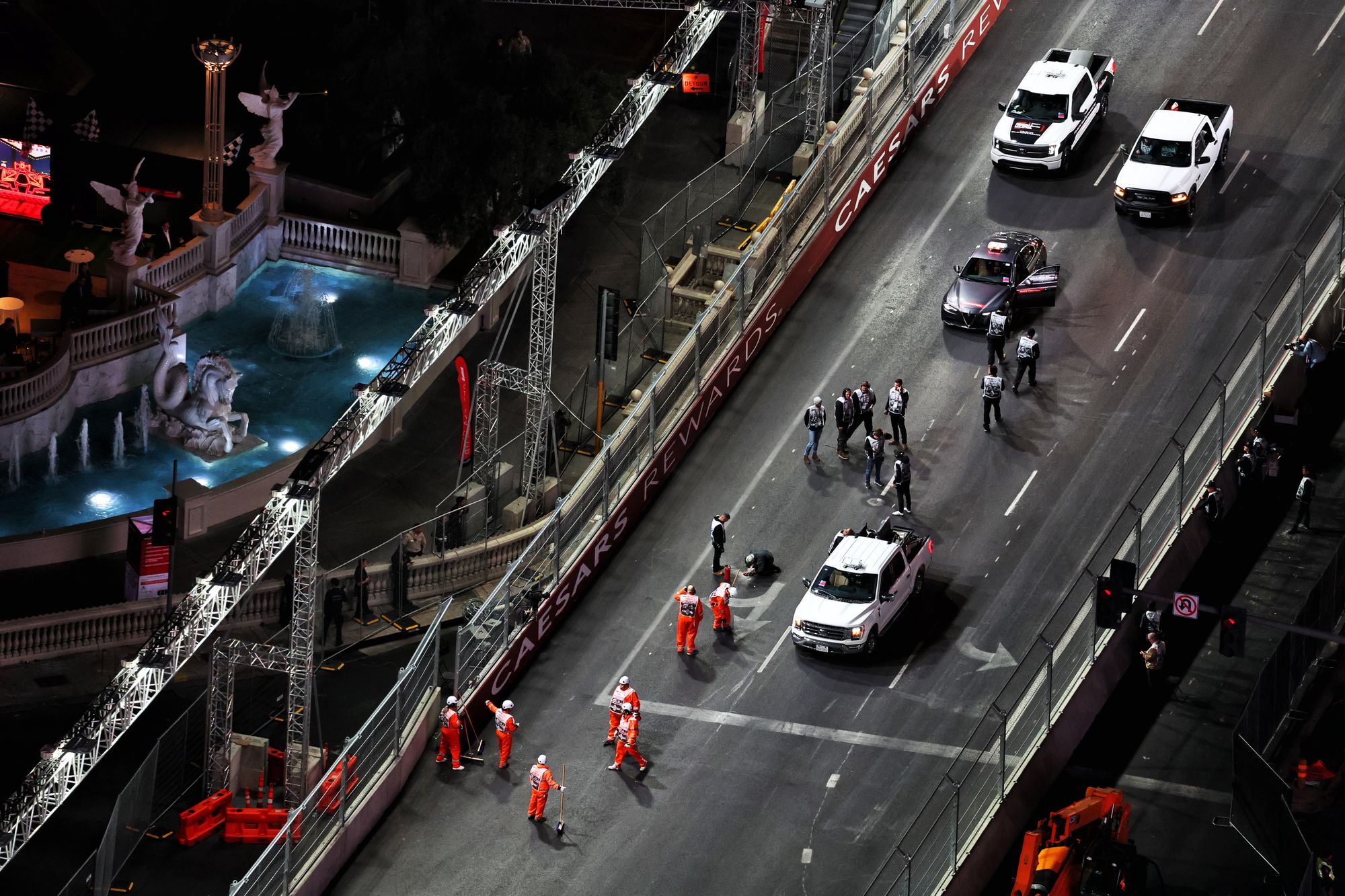 The cause of the problem was identified swiftly: the concrete frame around a manhole cover failed.
This seems to have let the cover be partially lifted as cars drove over it and left it hanging loose before Sainz struck it.
That is based on Fernando Alonso seemingly showing lightning reflexes to avoid the cover. Onboard footage shows the Aston Martin driver reacting to something where the drain cover would have been, and jinking left in avoidance, then looking in his right-side mirror.
Sainz was the next car behind Alonso, fairly close too, so his view would have been obscured by the Aston Martin.
While that may explain the sequence of events that led to the cover being hit, unless the root cause of why the frame failed is understood, and comprehensively fixed, then we have a serious problem.
If one frame can fail, others can too. It took a long time to identify whether there were any more problems around the rest of the track.
That meant checking every single drain cover across the lap - a big logistical undertaking.
FP2 was delayed by two-and-a-half hours to allow that to take place, although only time will tell if the solution holds for the whole weekend.
NOT A GOOD LOOK AT ALL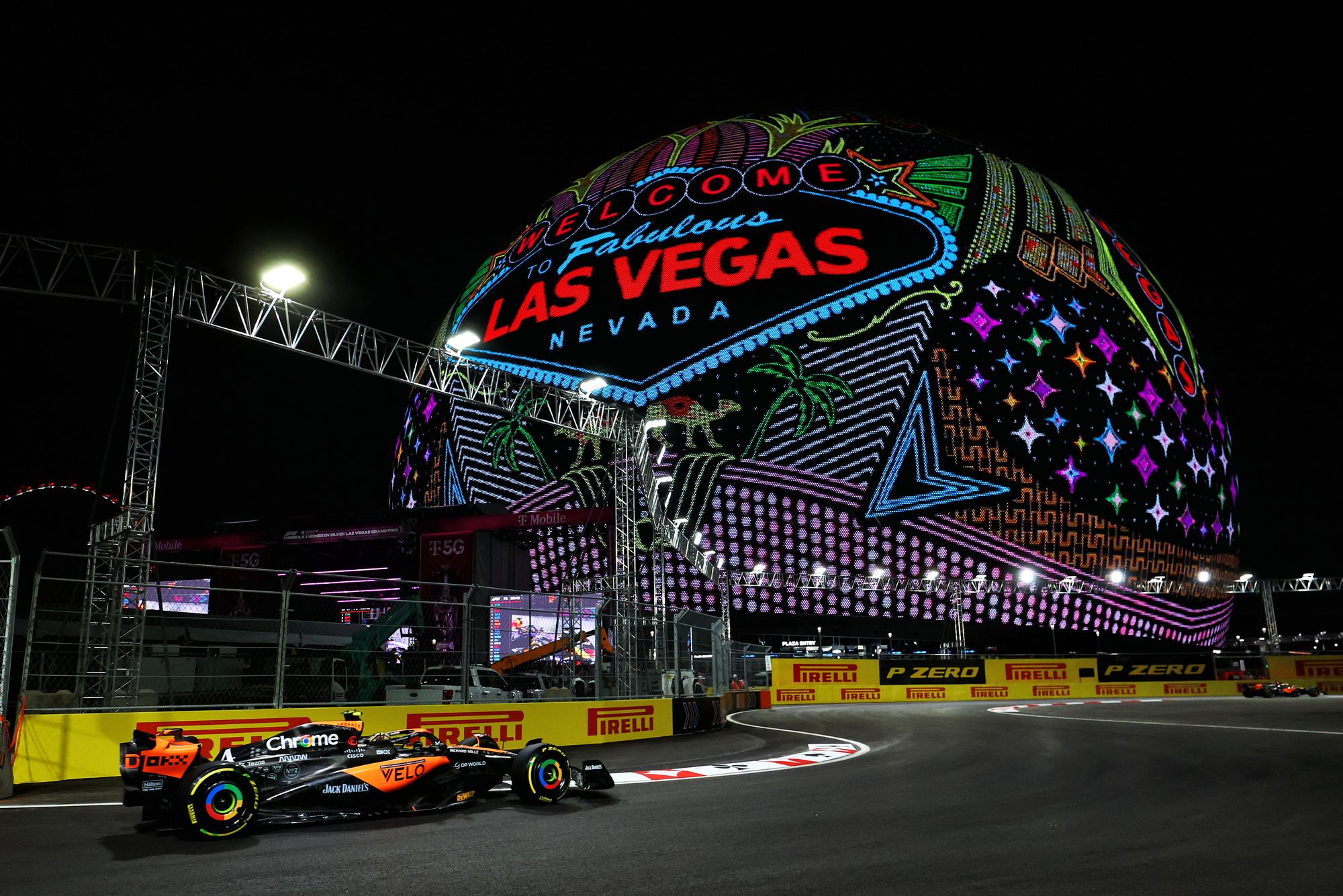 The hype, the expense, the attention – there are huge expectations for this grand prix. And this is nothing other than an extremely unfortunate, problematic way to begin.
It is the worst possible start. Fans on-site will surely feel shortchanged at seeing eight minutes of FP1 then being booted out of the circuit before FP2 because of logistical issues.
F1 will be aware of that. It's not a coincidence that a joint statement from F1 and the Las Vegas GP initially stressed that "all tickets, food and beverage and entertainment options will continue to be honoured" while everyone awaits news on the rest of the schedule, and said "we remain focused on providing our patrons with a great experience".
It hinted an awareness that fans may "choose to leave" but this was clearly a move to make it clear to those on-site that the show was going on (until it wasn't) even though the on-track action got suspended.
There is no way to sugar coat how bad a look it is for such a glitzy and high-profile event to be immediately set back by a drain cover.
There will surely be an inquest into whether something was missed in inspecting or preparing the track, and if anything could have been done to avoid this.
This can happen at street tracks, so in some ways is just unfortunate. But a lot of the watching world will either not know that, or won't care, or both.
DAMAGED CARS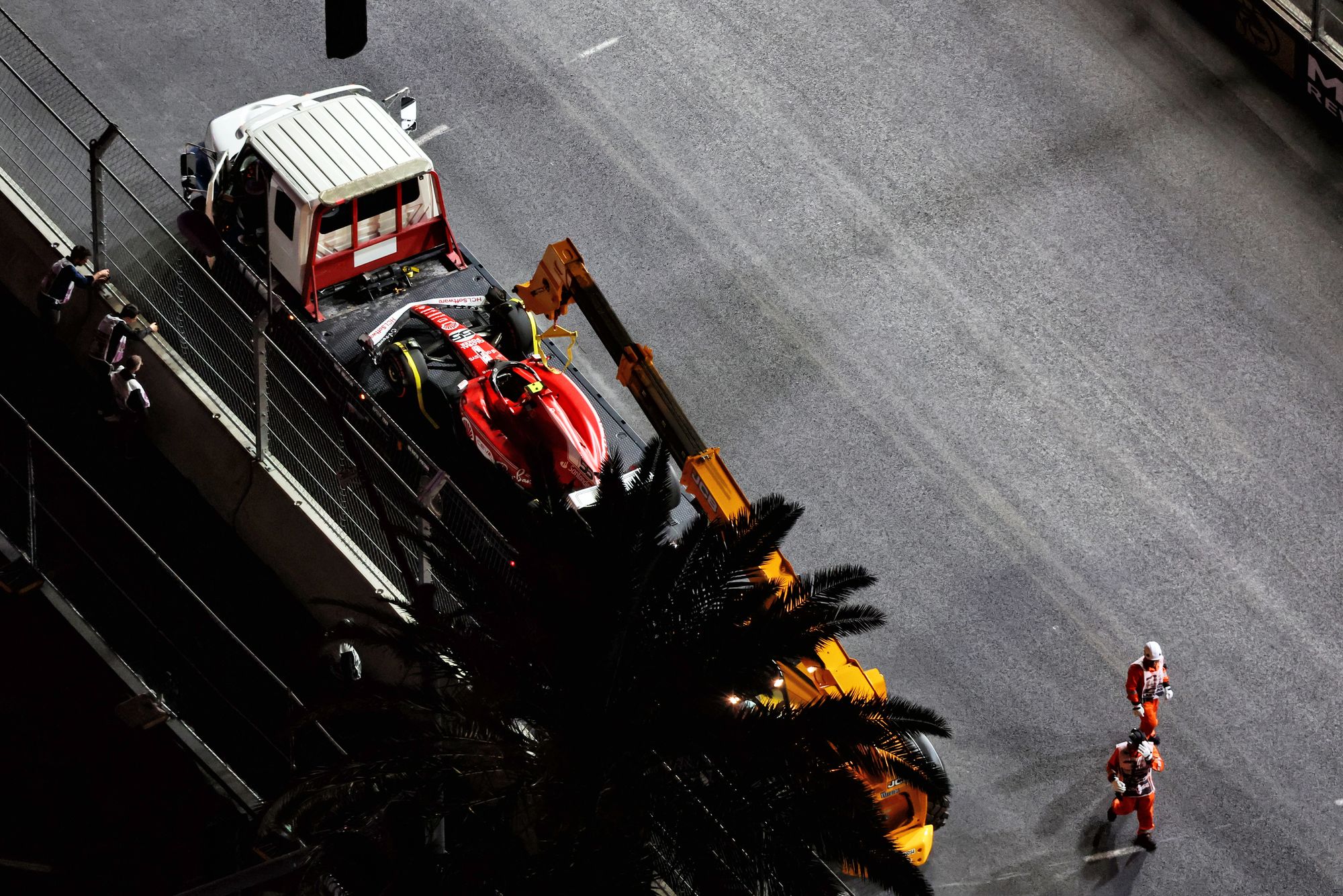 Beyond the early blow to the event's image, there was real and significant damage on several cars.
There was visible damage to the front of the floor on Sainz's Ferrari and the team reported it was "extensive".
Another driver believed to have picked up damage underneath the car is Alfa Romeo's Zhou Guanyu. He was running right behind Sainz when the initial incident occurred, though it is unclear if he struck the dislodged cover or debris from Sainz's Ferrari.
Esteban Ocon did hit the drain cover, and Alpine has already confirmed he needs a new chassis even though he 'only' struck it at a slower speed when the session had already been red flagged.
These are serious, time-consuming and expensive setbacks late in the year, with team members already up against it with an unusual schedule for the first race of a back-to-back to end the season.
LOST VITAL RUNNING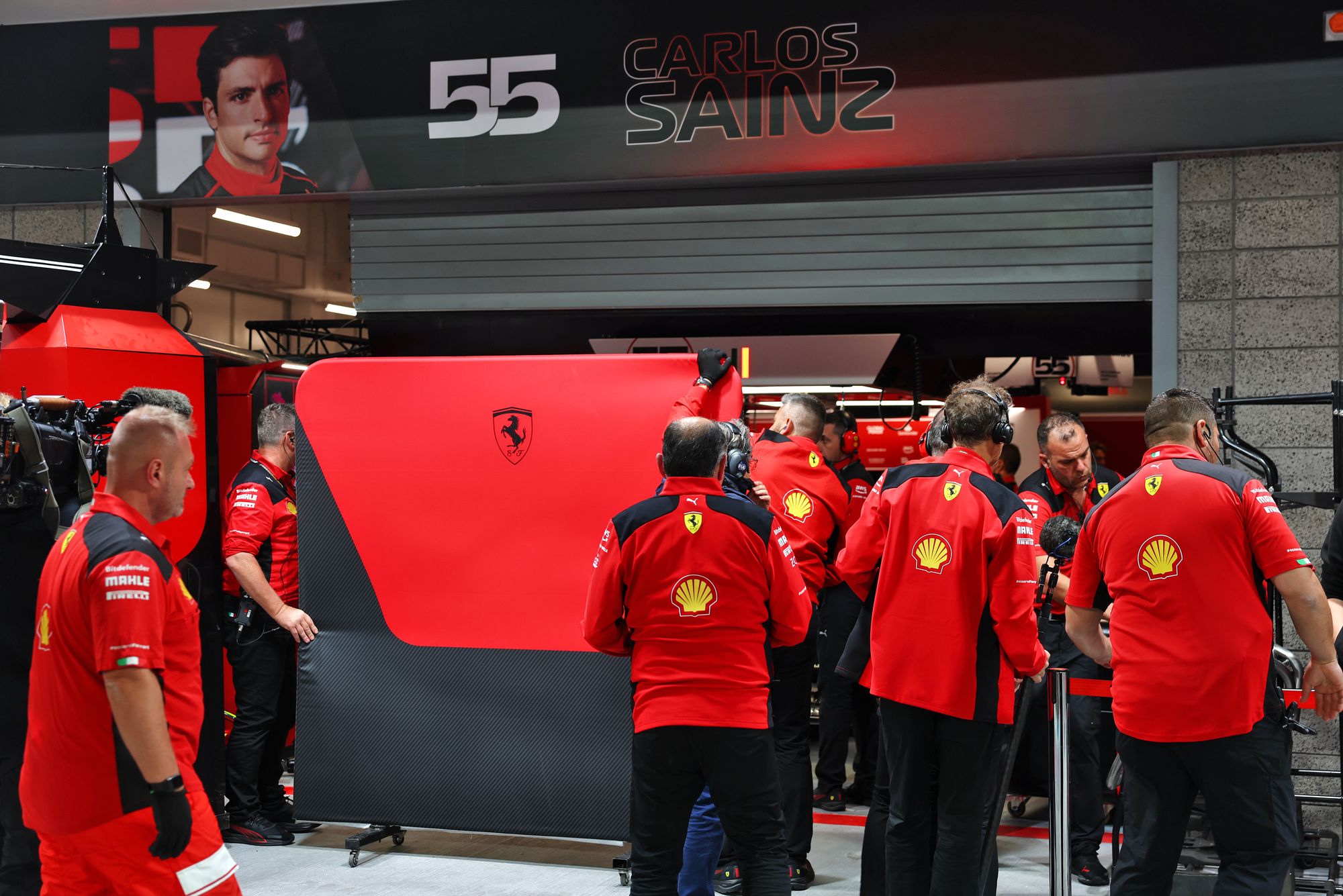 Teams and drivers will also be counting the cost of the lost 50 minutes or so from the moment the session was suspended. Especially if it leads to further schedule changes.
The first session on a new circuit is always a big track cleaning exercise. This is particularly important in Vegas given the low ambient and track temperatures contributing to a low-grip surface.
Unique conditions mean more to learn for teams and drivers, and there is also more reconnaissance work to do than usual as simulator preparation in advance was slightly compromised because the track had not been fully scanned.
Basically, the first session would have been a very useful 'recce' for track familiarisation, track cleaning, set-up assessments and probably various other reasons across the different teams.
That has now been lost although FP2 was extended to try to make up for it.