Valtteri Bottas earned his first Formula 1 victory of the 2021 Turkish Grand Prix in a race dominated by strategy.
The race featured charging drives, badly-fading Saturday stars and another swing in the title race.
Our writers separate the biggest winners and losers after the 16th race of the season.
Winners
Valtteri Bottas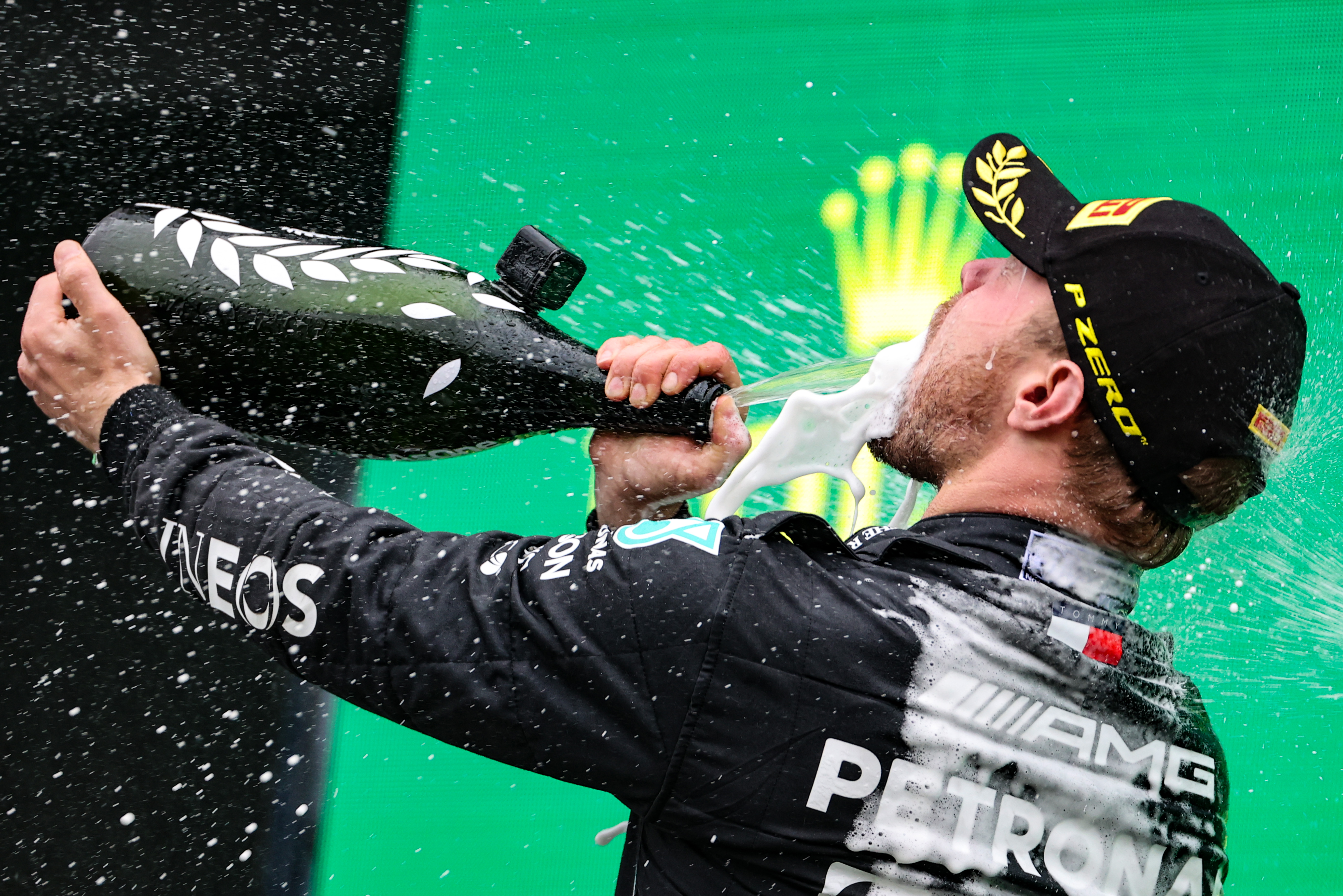 Last year, the Turkish GP proved to be the nadir of a pretty miserable track record with Mercedes in the rain for Bottas, as he spun six times on his way to a lowly 14th place finish.
But this year at Istanbul Park, Bottas was a driver transformed.
Yes, Mercedes clearly had the fastest car this weekend, but Bottas delivered from start to finish in a way we've rarely seen the Finn do in wet conditions.
His sheer consistency and speed – particularly once he'd made his pitstop – was impressive and it never gave Max Verstappen even so much of a sniff of victory.
The way Bottas cut past an ailing Leclerc was also decisive and it was the final obstacle to overcome as Bottas earned his first victory of the 2021 season.
When the second 2022 Mercedes seat was up for grabs, quite often you'd hear phrases like "you know what to expect from Bottas, he has nothing more to show".
Well on Sunday in Turkey, Bottas was able to demonstrate something that was unseen five years into his Mercedes stint until today. – Josh Suttill
Max Verstappen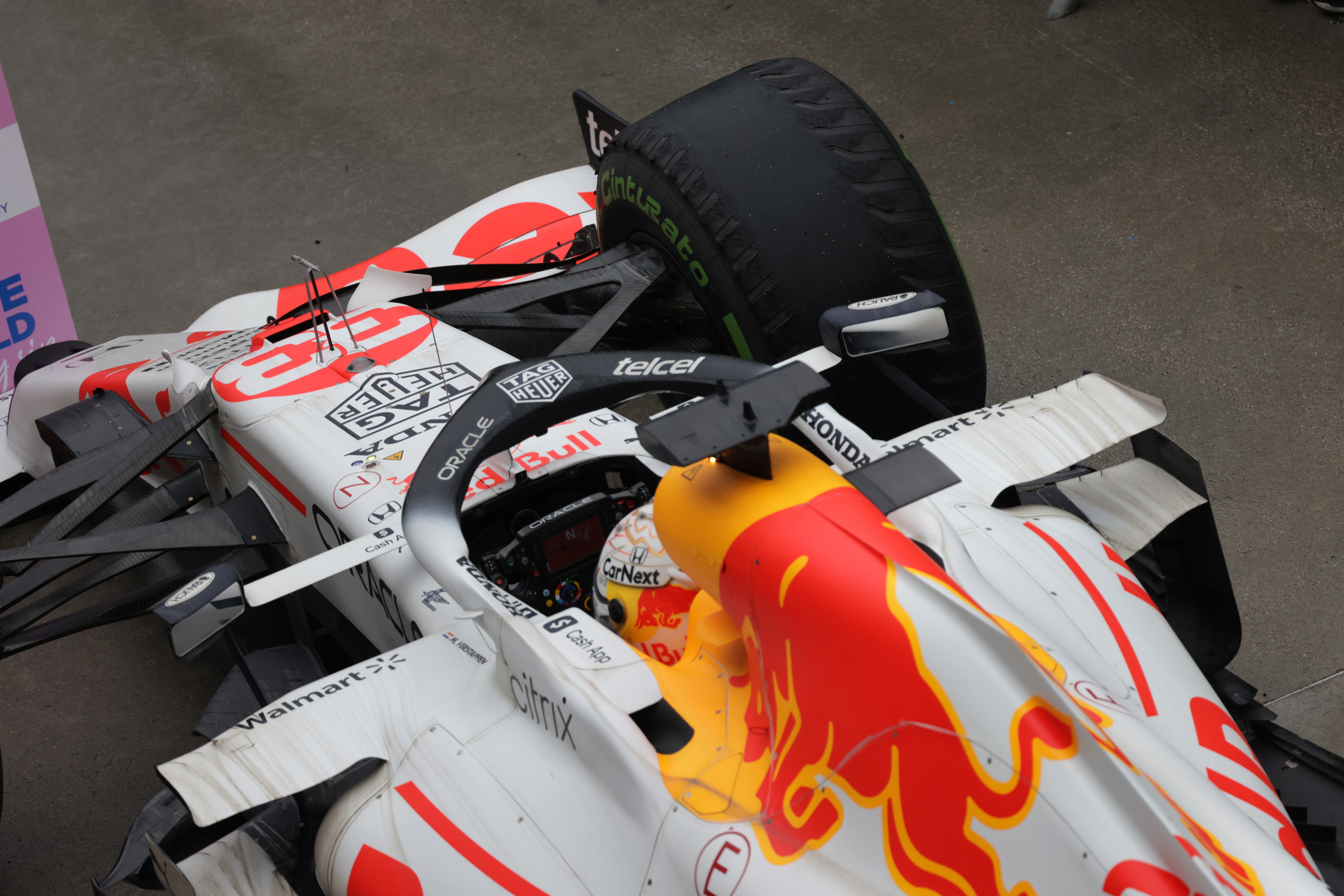 There was a mild debate in The Race's virtual office over where to place Max Verstappen in this feature this week.
The majority view was he was a clear winner – on a weekend where Red Bull was not on Mercedes' pace, he'd managed to take second place and reclaim the championship lead.
The opposing argument was that he would've wanted the championship swing to be bigger than the eight-point gain he made given Lewis Hamilton was carrying a 10-place penalty. And that he – renowned wet-weather ace Max Verstappen – was comprehensively beaten in a wet race by notorious wet-race calamity Valtteri Bottas.
But Verstappen was smiling at the end of the Turkish GP, and on balance, he was absolutely right to. Not his finest day of the season, but it might've been a vital one. – Matt Beer
Sergio Perez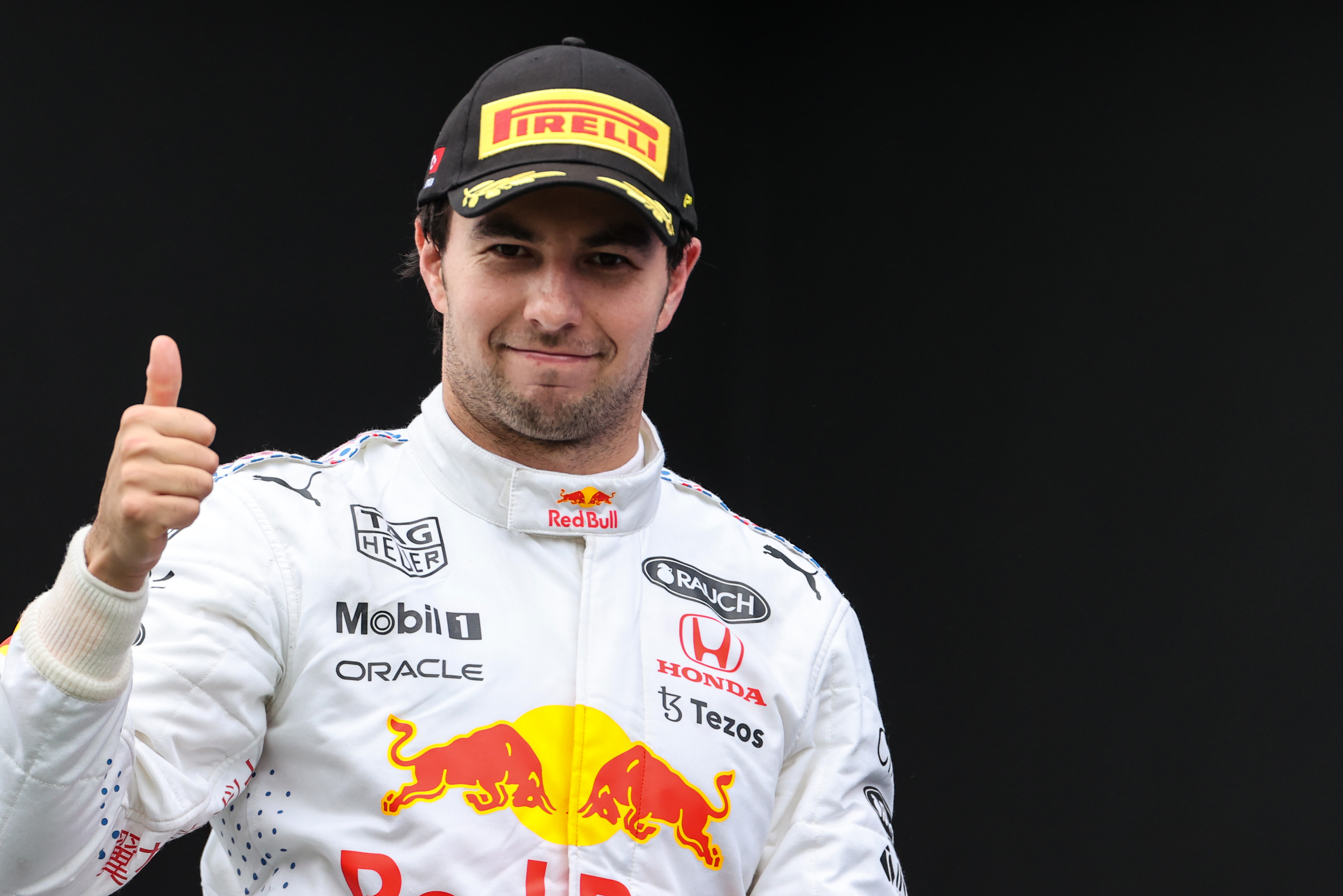 In the six races prior to Turkey, Sergio Perez had only scored 16 points.
While bad luck and poor strategy had played their part in the miserable run, Perez needed to deliver a big result and that's exactly what he did on Sunday.
He held Hamilton behind long enough for his Red Bull team-mate Verstappen to make his pitstop and emerge ahead of his title rival, and Perez's rapid pace after his own pitstop ensured he reclaimed his fourth place when Hamilton pitted.
Fourth became third when Perez eased past Leclerc at the Turn 12 left-hander.
Turkey will surely stand as one of Perez's best days as a Red Bull driver and he'll hope that it marks the start of a turnaround. – JS 
Pierre Gasly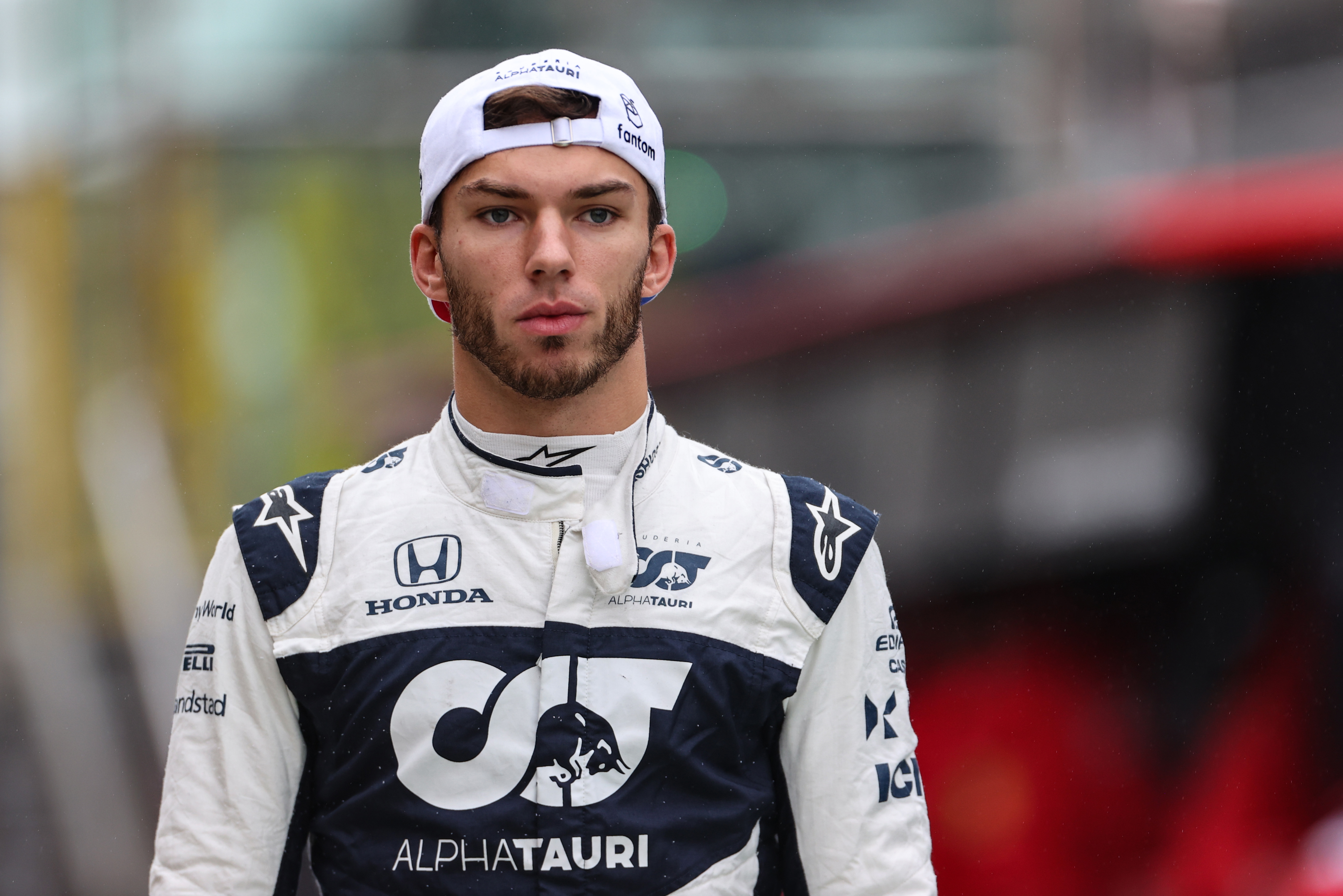 The first-lap villain atoned for his sins with an impressive drive that almost minimised the damage of the five-second penalty he received for tipping Fernando Alonso into a spin.
He arguably could have challenged Leclerc or Hamilton at the end without his penalty, but he still did a mighty job to keep Lando Norris firmly at bay to bag his first points since Zandvoort in sixth place, on a day where his rookie team-mate sank. – JS 
Carlos Sainz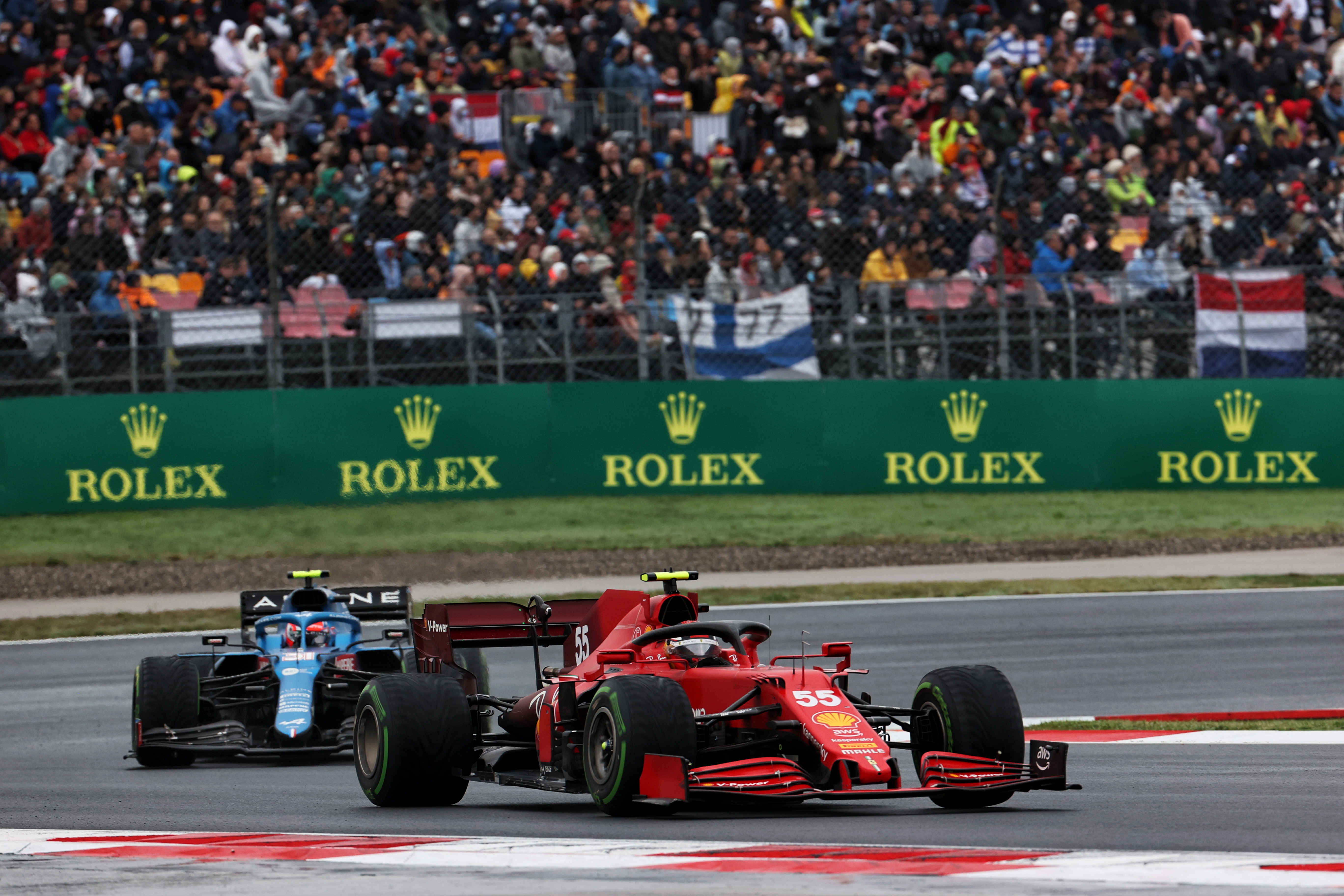 Sainz made the most of Ferrari's strong car in Turkey, driving a very strong race from the back of the grid.
Turning a 19th-place start into points would always have been grounds to make Sainz a winner from this grand prix, especially as it helped Ferrari take a chunk of points out of McLaren in the championship.
But it's the manner of his progress that nailed down a place in this list.
Sainz's drive was arguably the most entertaining of the race as he carved his way through the midfield and pulled off some nice moves including a very robust pass on Sebastian Vettel.
Despite that show of aggression, Sainz's quality in these conditions comes from the deft touch he applies when grip is at a premium.
He tends to excel when there's rain about and showed that again here. – Scott Mitchell
Losers
Lewis Hamilton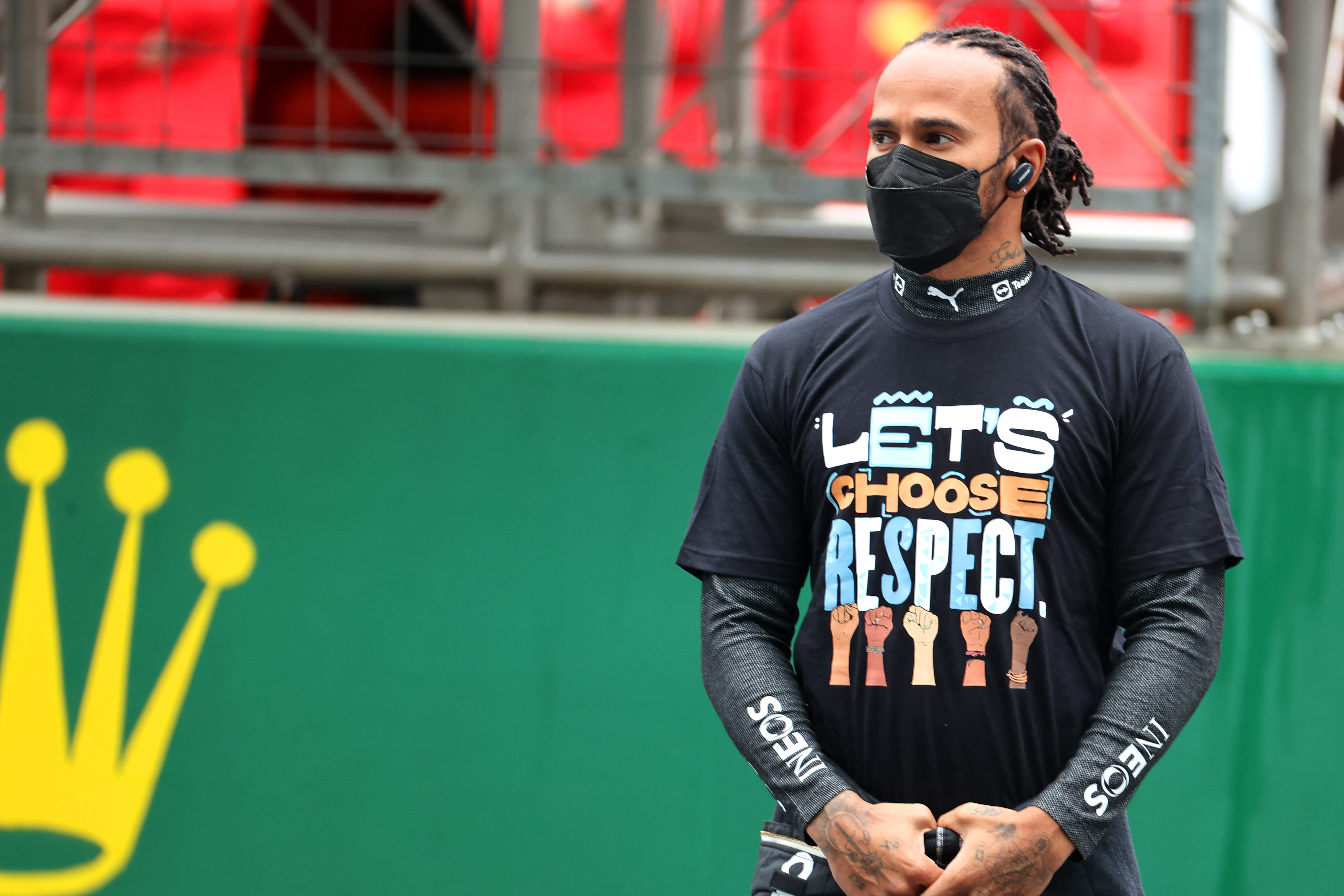 On the balance of 2021 form, there won't be many times in the rest of 2021 when Mercedes looks set for a 1-2 with Verstappen unable to do better than third. The title rival teams' respective pace at Istanbul Park suggested the Turkish GP was going to be one of those weekends.
Could Mercedes have chanced it and gone for the win here and taken the engine penalty later? Andrew Shovlin seemed to hint at that when the weekend began. Toto Wolff seemed to counter it subsequently.
Could Mercedes have made the 'no-stop' strategy Hamilton was pleading for work, or should we heed Pirelli's fairly emphatic stance that it would've been a disaster?
Ultimately the thing that matters is that a weekend Hamilton could've ended having outscored Verstappen 26-15 ended with Verstappen outscoring him 18-10. – MB 
Daniel Ricciardo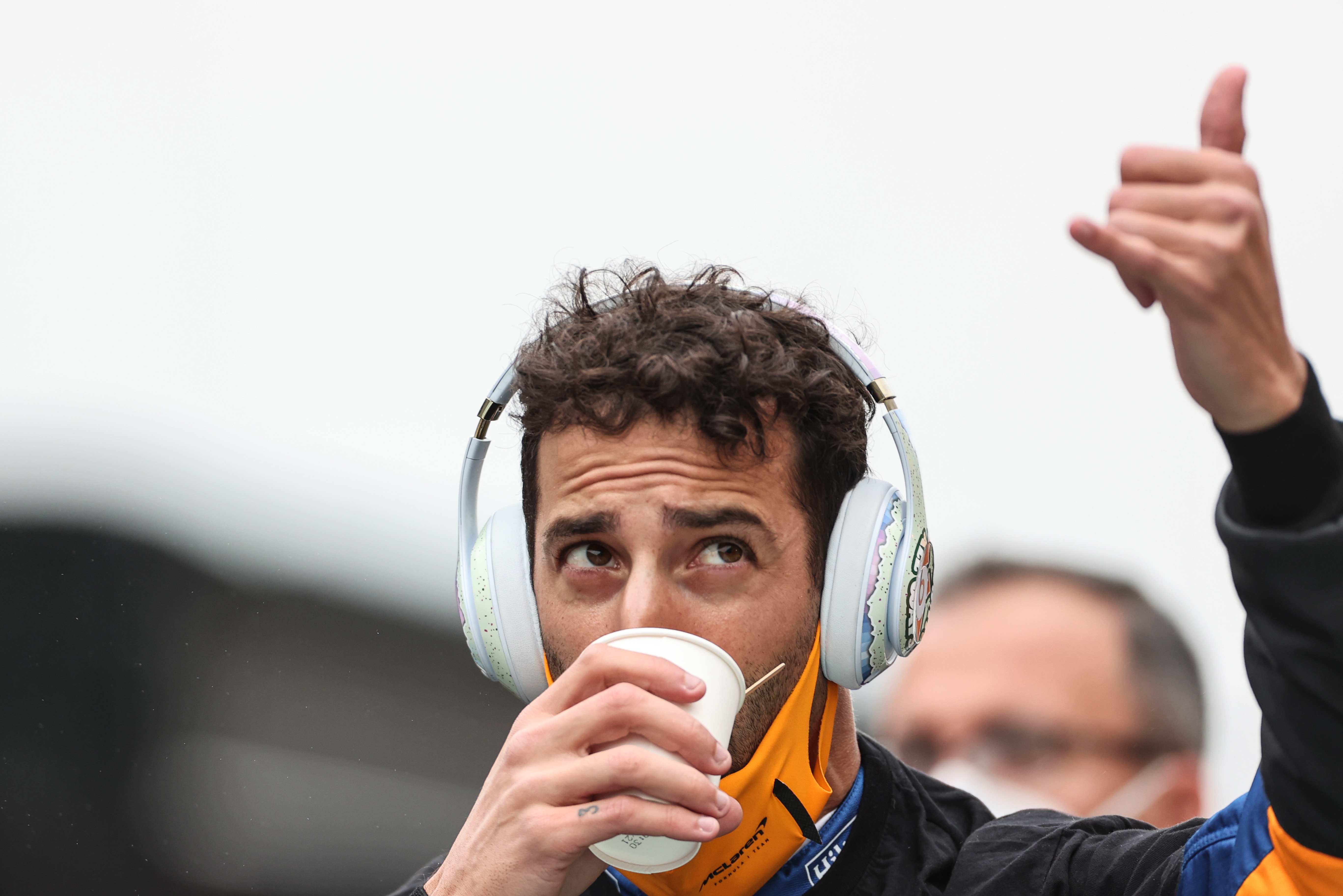 A terrible qualifying translated into a rather flat race for Ricciardo who was unable to match the charge of his fellow back row starter Sainz.
Ricciardo clearly didn't have machinery anywhere near as capable of the Ferrari of Sainz, but he also shouldn't have finished behind both Alfa Romeos.
The eight-time grand prix winner was the first to switch to a new set of intermediate tyres but he burned through them too fast and dropped from 11th to 13th in the closing stages. – JS 
Fernando Alonso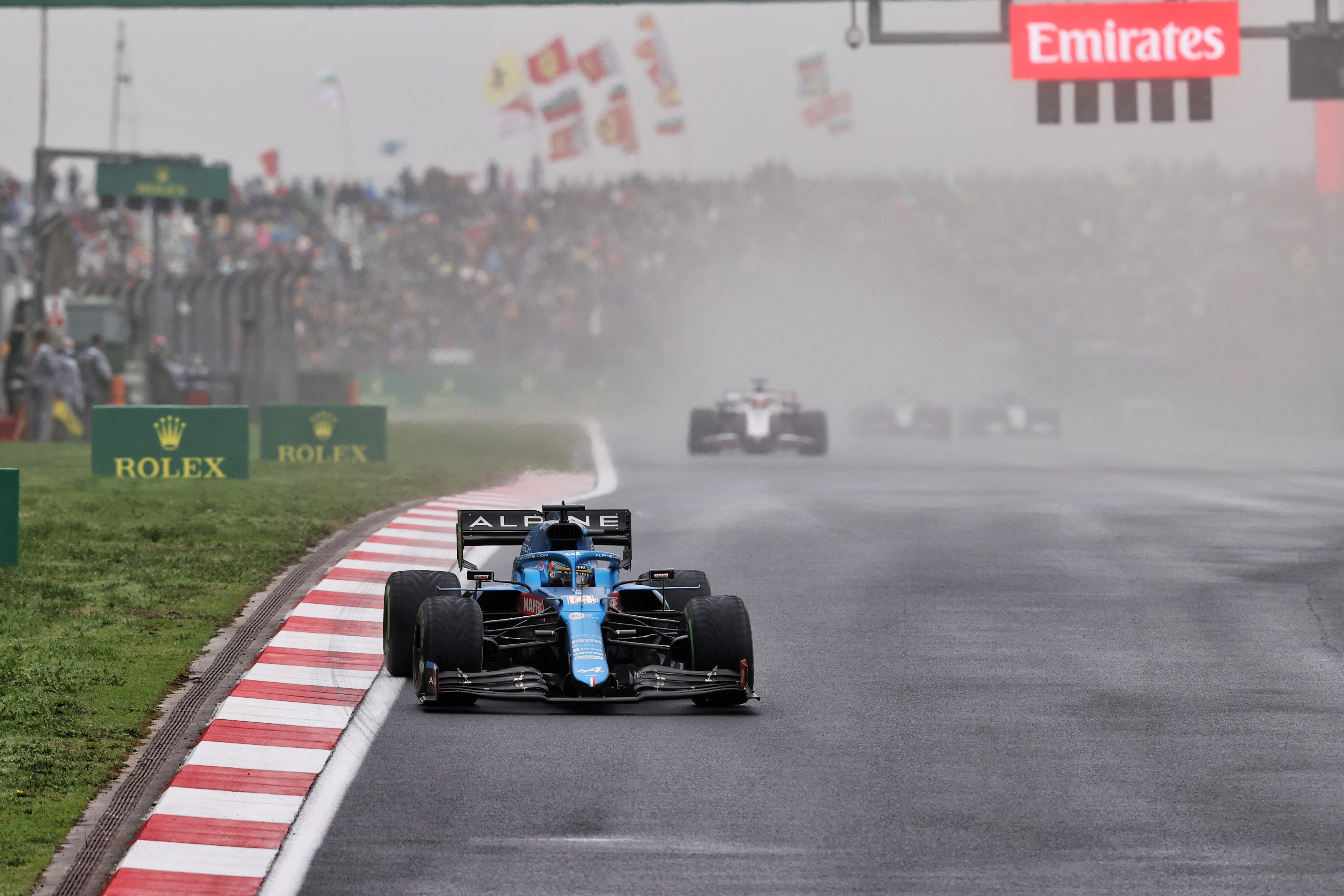 Alonso was the innocent victim at the first corner, though with the caveat that if you go down the outside of two cars at once at the first corner of a wet race, you're putting yourself in a dicey spot. But also the counter-caveat that diving into those dicey spots and making it work is what teams employ Alonso for.
His subsequent clattering of Mick Schumacher was emphatically not what you hire a double world champion renowned for his racecraft for, and definitely deserved the penalty it received.
A final result of 16th was a dismal outcome on a weekend that had featured Alonso's highest place on an F1 grid since October 2014. – MB
Sebastian Vettel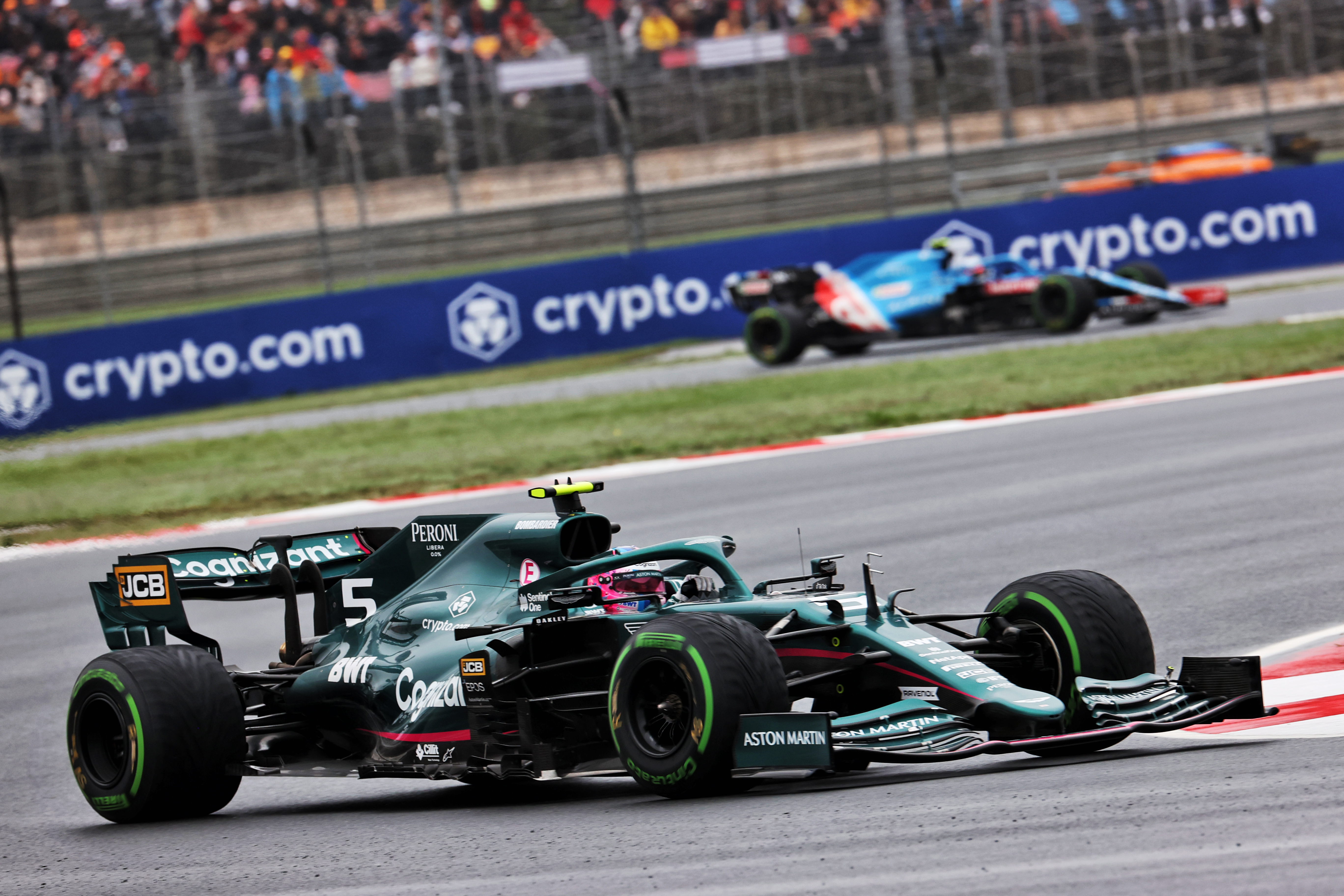 Strategy calls in wet-weather races are never easy but Aston Martin and Sebastian Vettel's decision to pit for medium tyres on the same lap Max Verstappen was swapping onto new intermediates was just plain bizarre.
The track was clearly not ready – nor would it be for the following 20 laps – and a chance of a point or two was completely lost as Vettel tumbled down the order and spun on the pit entry as he immediately switched back to intermediate tyres. – JS 
Mick Schumacher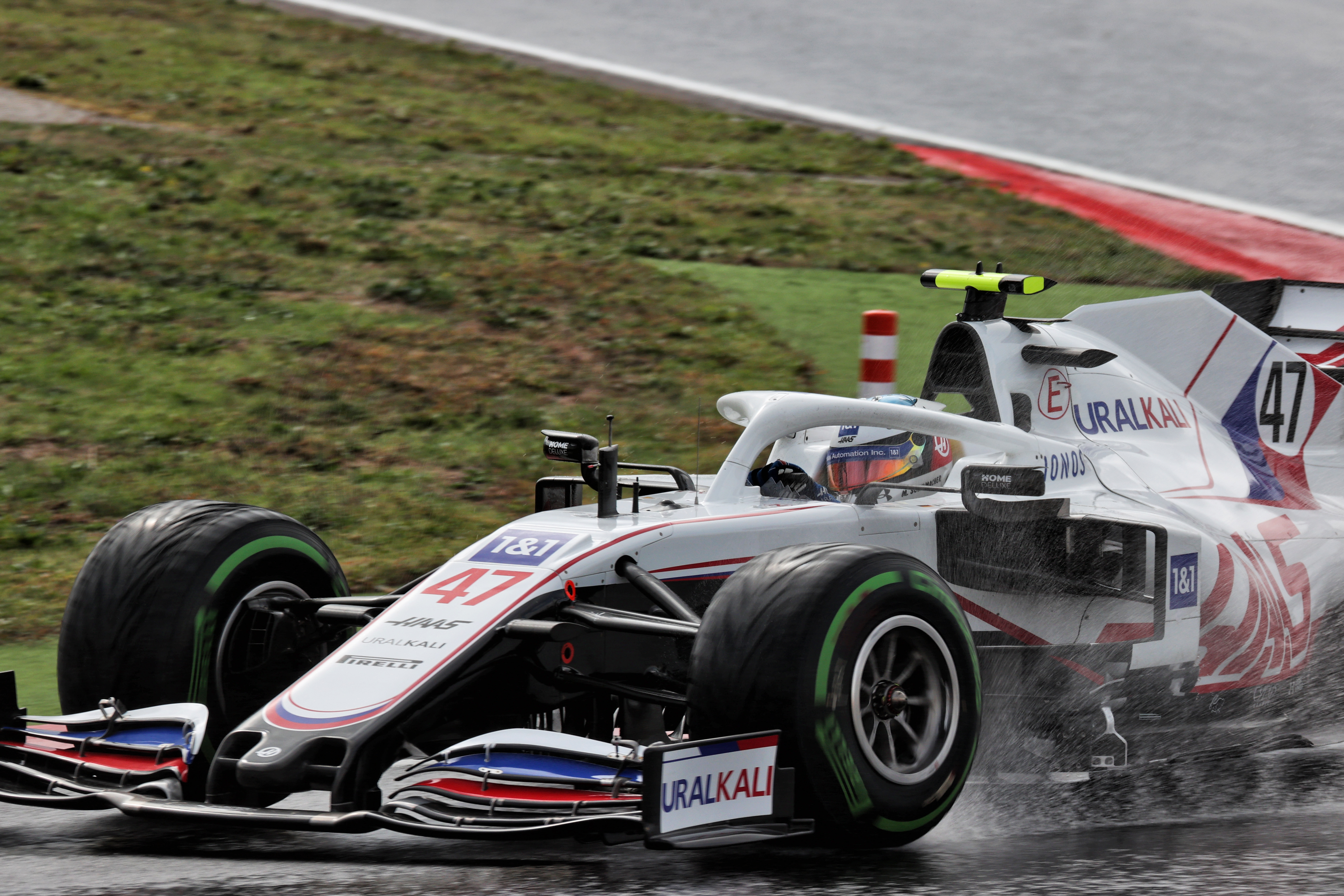 Schumacher's best F1 qualifying was ruined by a clumsy and uncharacteristic error from Alonso.
What made it more painful was the fact that Schumacher was holding his ground on lap two and didn't simply slide back in 19th place immediately on the opening lap.
He would have probably ended up there by the end of the race but he was unfairly forced to fight back past his Haas team-mate Nikita Mazepin.
Still, the Turkish GP should still stand as one of the most impressive weekends of Schumacher's rookie season and a sign that he's continuing to make real strides. – JS