We usually try to make the number of winners and numbers of losers in our regular selection of stars and flops from each Formula 1 grand prix weekend fairly equal.
But while there were a few parties with lots to rightly celebrate after the Singapore Grand Prix, the list of those with reasons for regret or to kick themselves is rather longer…
Winners
Sergio Perez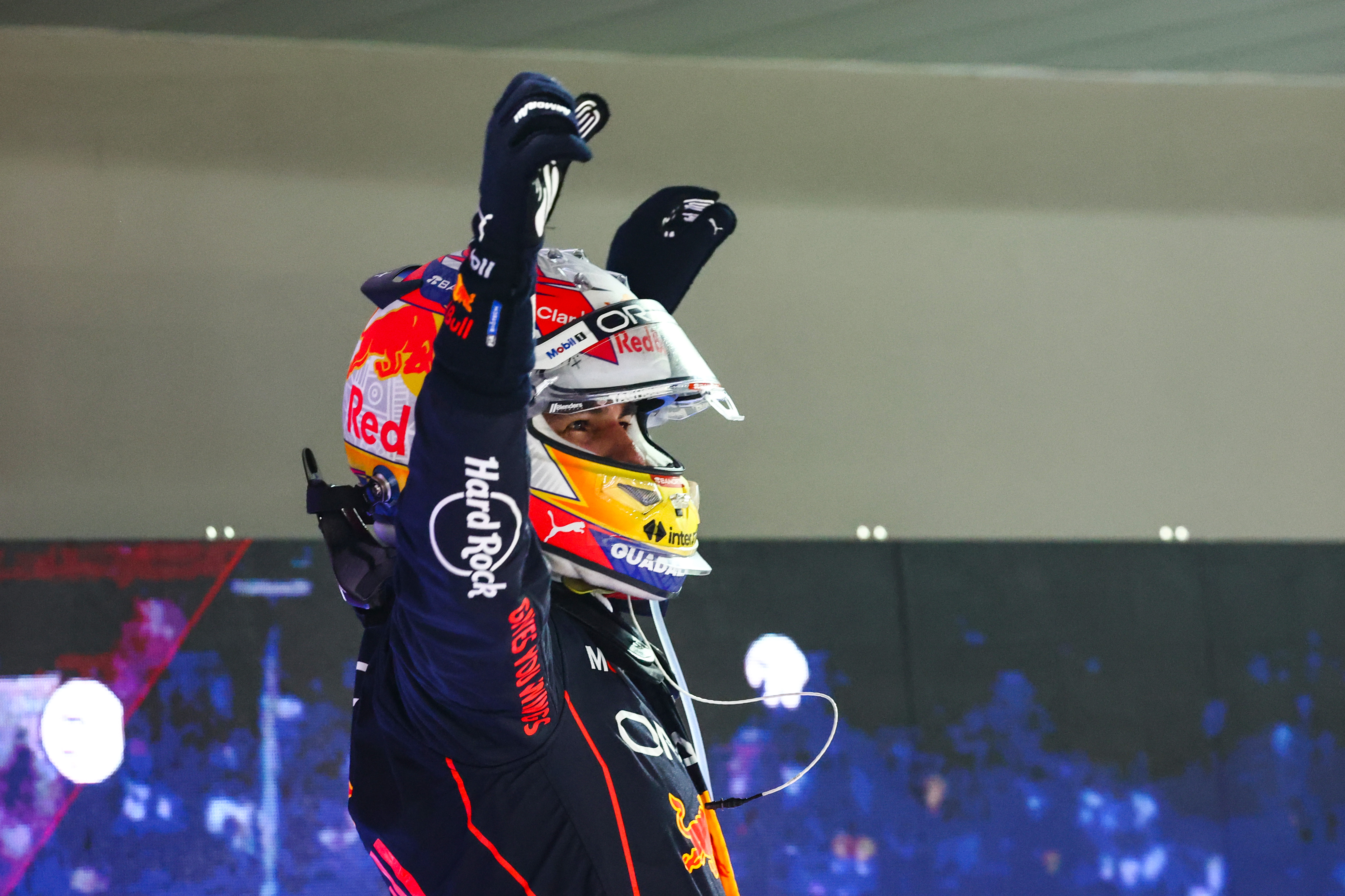 Each of Sergio Perez's three previous F1 wins have had some element of Perez triumphing through the chaos and ending up as the surprise victor each time.
That's not to say there wasn't merit in any of those wins, all three were superb in their own right.
But his Singapore GP victory was a masterclass from start to finish and one in which he drove brilliantly, well clear of the chaos.
He took the race lead at the start, got the tyre calls right in tricky conditions, didn't make a major mistake, held off pressure from Charles Leclerc and then built an advantage over the Ferrari driver in the closing laps that proved to be the difference between first and second following his post-race five-second time penalty.
It remains to be seen whether he can continue that form into Suzuka but this race will always stand as one of Perez's best in F1. – Josh Suttill
M
c

Laren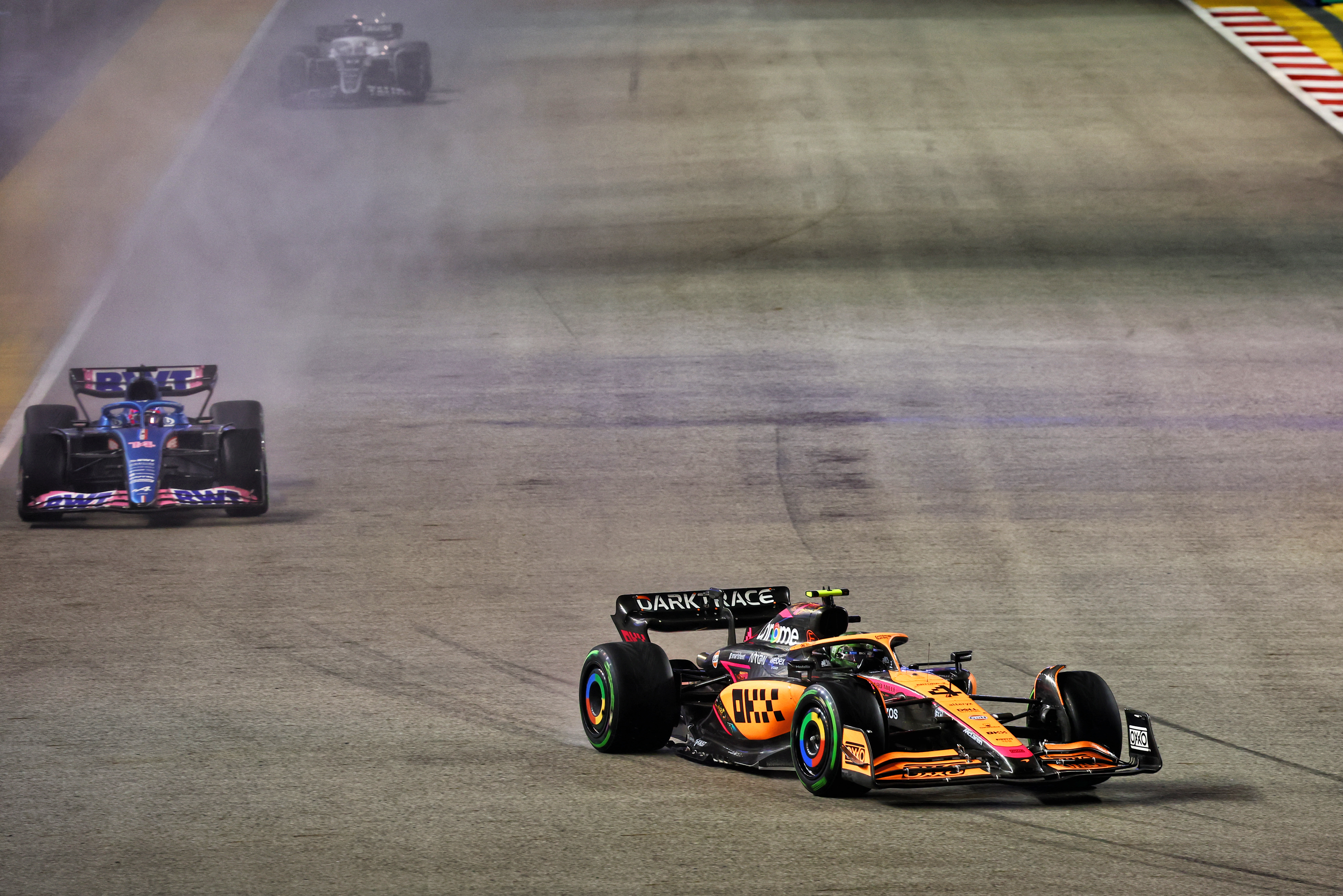 If McLaren manages to finish fourth in the 2022 F1 constructors' championship despite rarely having the fourth-fastest car and effectively being a one-driver team for much of the year given the performance gulf between Lando Norris and Daniel Ricciardo, it'll be a remarkable result.
It'll also owe quite a lot to how many times a failed Alpine has ground to a halt this year.
McLaren was quick and lucky in Singapore. Ricciardo didn't show any particular performance upturn as he came from 16th on the grid to a season-best fifth, and he lost half a minute to Norris ahead in the stint after the safety car. But he stayed out of trouble on a day many didn't. Norris couldn't maintain what briefly looked like it might be a shot at another shock podium, but he was fast all weekend.
How much difference pitting for slicks under the safety car made to McLaren's result and whether that was a stroke of pure luck is hard to say. Holding onto inters longer did appear to be the strategy that was paying off, and plenty of other upper midfielders wished they hadn't gone to slicks so soon. McLaren may have been on course to gain from its tactics even before the safety car bonus. – Matt Beer 
Aston Martin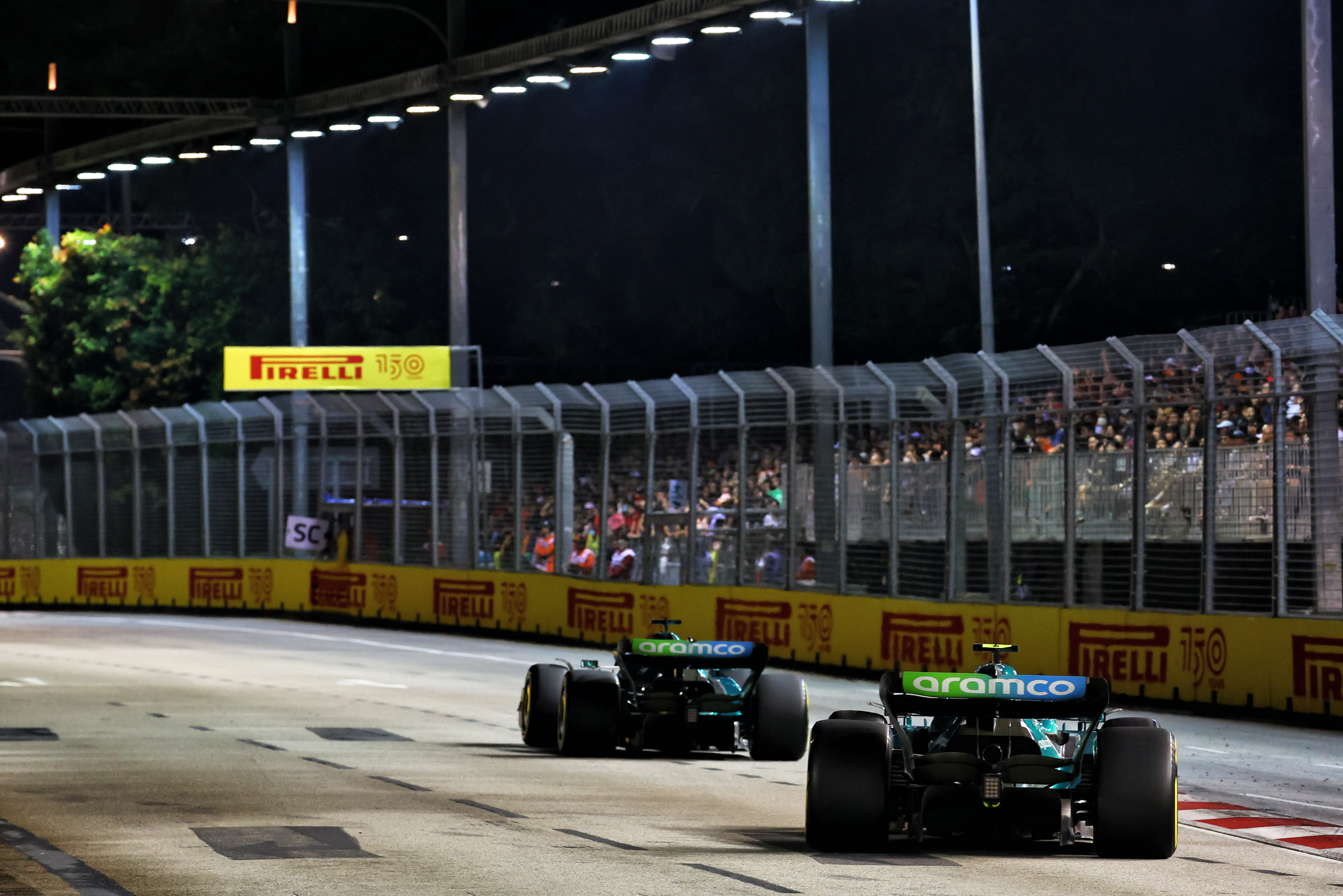 Aston Martin's 2022 season has lacked a big points haul and Singapore finally delivered one.
The team got its strategy calls right – with Lance Stroll in particular – and bagged 12 points that move it from ninth to seventh.
It's the kind of result that has felt a long time coming given Aston Martin has continually brought a large suite of upgrades and it finally got it. After all, Stroll hadn't even finished higher than 10th prior to this race.
Alfa Romeo, which has scored just one point in eight races, is 15 points up the road and now looks there for the taking for Aston Martin with five races remaining. – JS 
Losers
Max Verstappen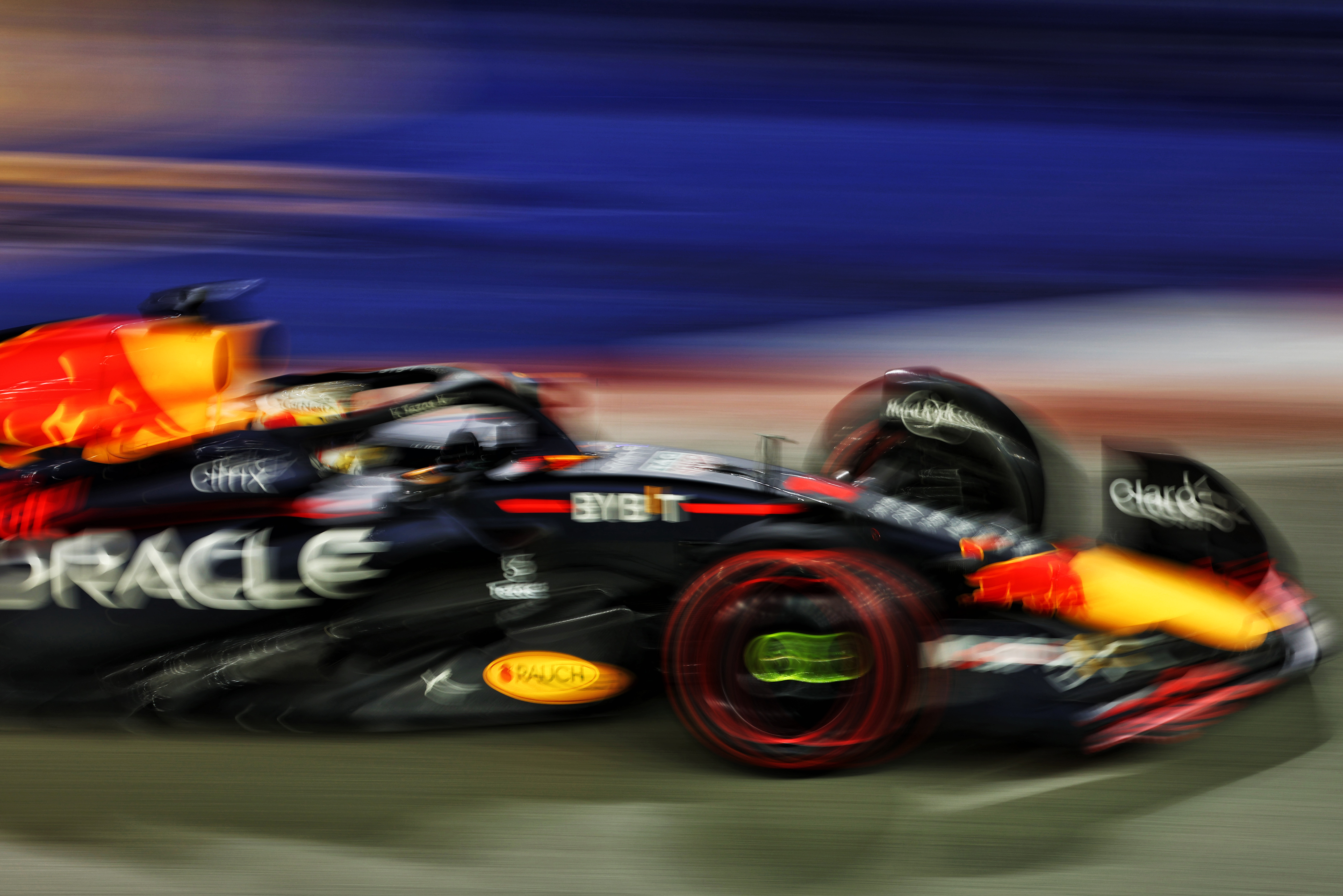 "Incredibly messy" was a great way for Verstappen to summarise how the first weekend when he could've clinched the 2022 title turned out.
And "it's not what I'm here for, not with a car like that and what we showed in practice" was an equally apt summary of why even charging from 12th to seventh after his error wasn't much consolation.
He was calmer after the race than he had been after the qualifying errors. He's still obviously going to be champion, probably in seven days' time. The chance of getting a win from eighth on the grid was slim anyway.
But if Singapore ends up being his only defeat in what could've been a record-winning streak, it'll be understandably irritating. – MB 
Ferrari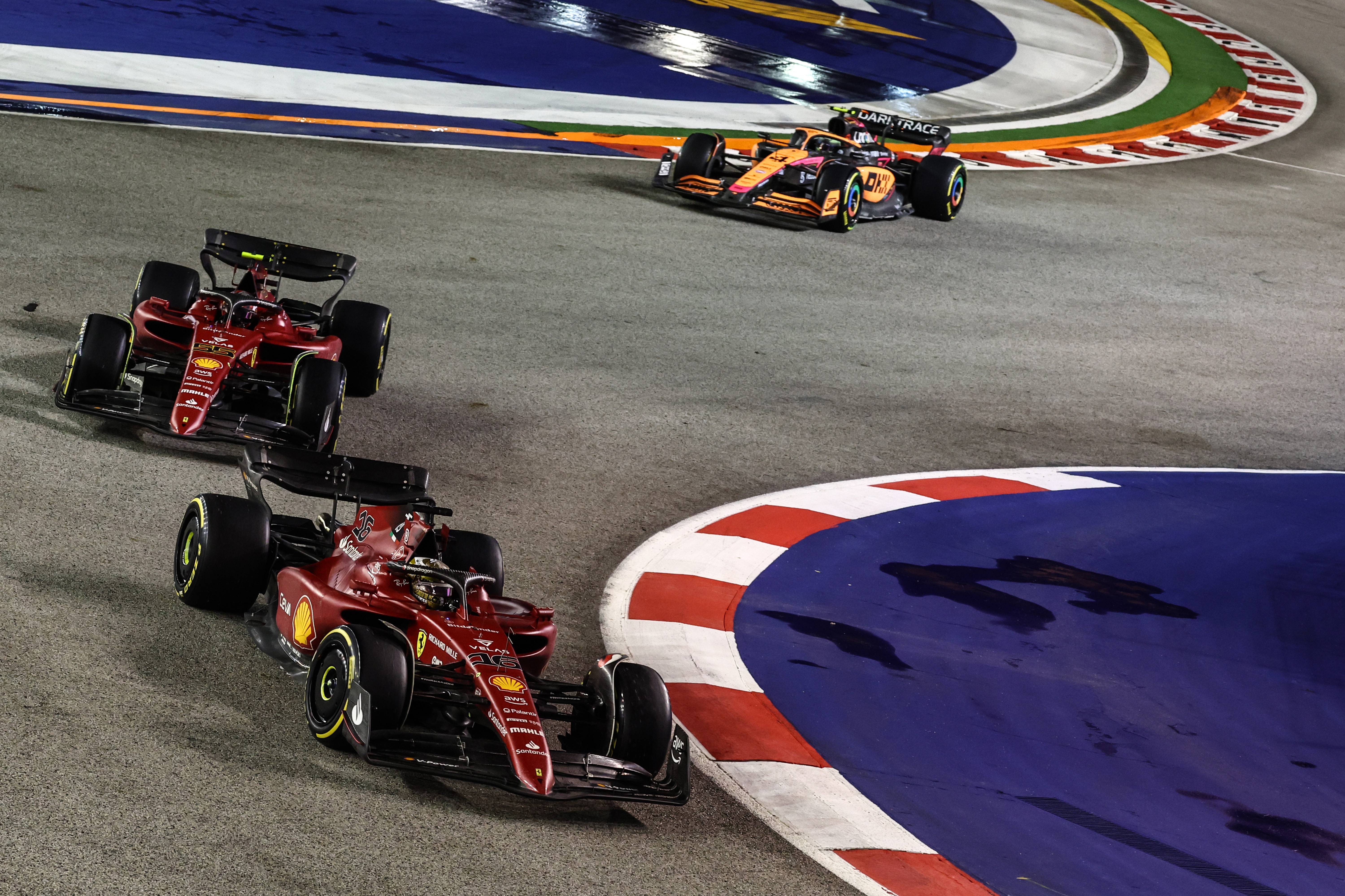 This isn't a race that Leclerc or Ferrari threw away.
A tardy start in the wet is nothing out of the ordinary and Leclerc kept the pressure on Perez when the Red Bull driver was reporting difficulties with his RB18.
Realistically there was little opportunity to pass him, and the undercut wasn't ever really going to do that because the slicks took so long to warm up on the damp track.
Allowing Perez to pull over five seconds on him was perhaps the one flaw Leclerc was truly responsible for but it's hard to know if that's because Red Bull simply had a faster race car in the dry.
Either way, in the rare instance where 2022 dominator Verstappen had an off day, Ferrari and Leclerc will feel like losers.
Carlos Sainz too for an uninspiring run to third when he consistently looked second best and, at one point, even looked vulnerable to Norris. – JS 
Alpine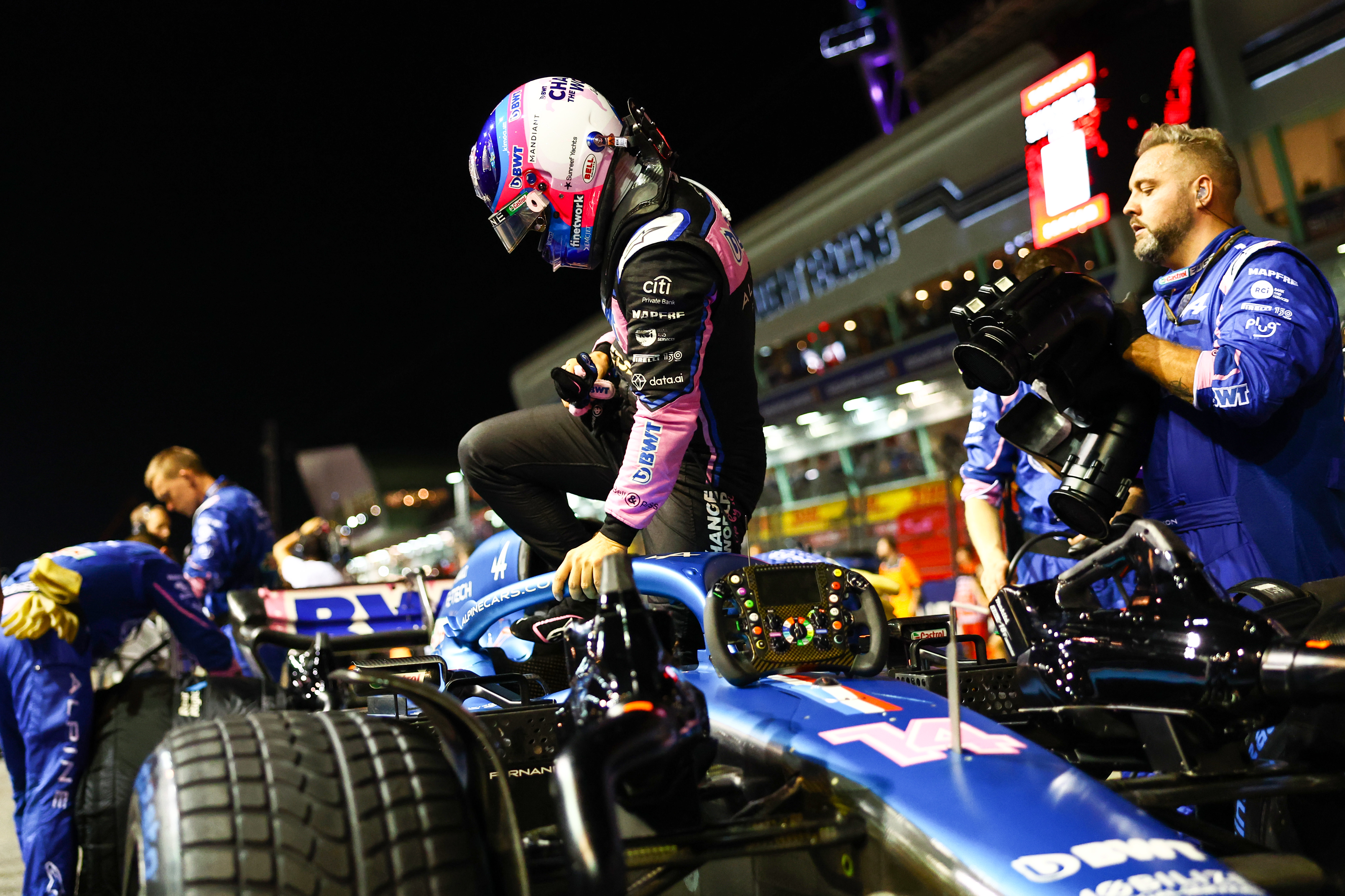 Another chance for Alonso to add to (and repeatedly refer to!) his rolling tally of how many points he's lost to reliability problems on his side of the Alpine garage this year.
This time the other car burst into a cloud of smoke too.
It's not clear whether that was much consolation to Alonso, but he was definitely well aware that while he'd been running in the top five when he retired, Esteban Ocon was outside the points at the time
"It was an opportunity [lost] today with the DNF of the Alpine that was in the points," he said. "The other one didn't change much." – MB
Haas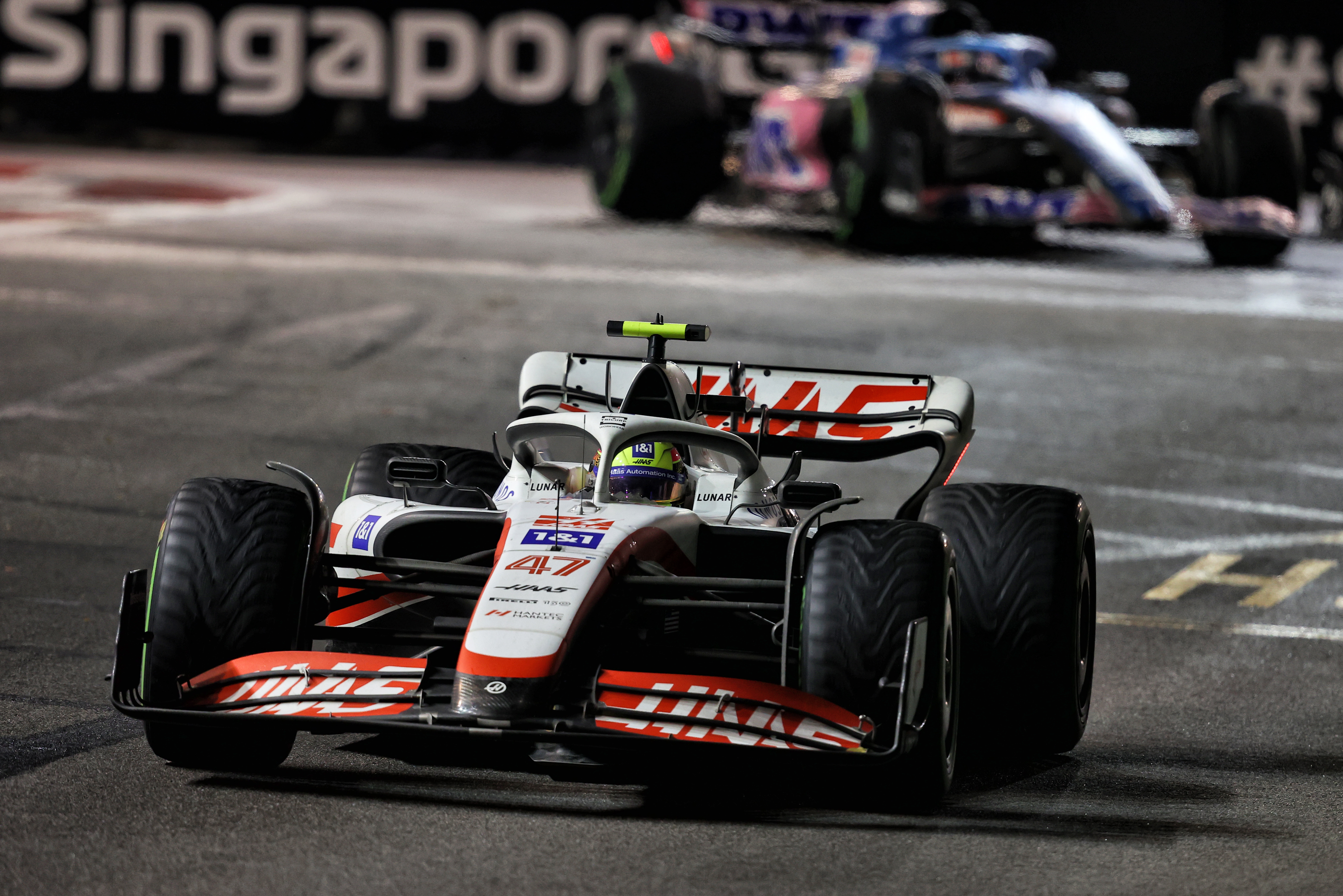 This was a big missed opportunity for a Haas team that was leapfrogged by Aston and had its one-point advantage over AlphaTauri eliminated in the constructors' championship.
Kevin Magnussen's race unravelled on the opening lap as he picked up minor wing damage and faced the dreaded black and orange flag for the third time this year.
Mick Schumacher was just inside the top 10 when he clashed with George Russell, an incident the stewards deemed no further action was necessary for.
But from the outside at least, Schumacher looked blameless and was unlucky to have his race ruined by the contact.
The team's point-less streak grows to six, its weekend ruined once again by incidents. – JS 
Mercedes
Mercedes had identified Singapore as potentially one of its strongest races of the second half of the season, though the jury was out on whether the circuit's bumps might counteract the elements it thought would bring out the best in its awkward W13.
Russell still felt the car had shown winning pace during the weekend. Lewis Hamilton was sure he could've run with Perez and Leclerc up front had he not been trapped behind Sainz.
But it's hard to prove your car's a potential winner when you're either crashing into a barrier (or a Haas) or switching to slick tyres a full dozen laps before anyone else thinks that's a remotely sensible idea. – MB
AlphaTauri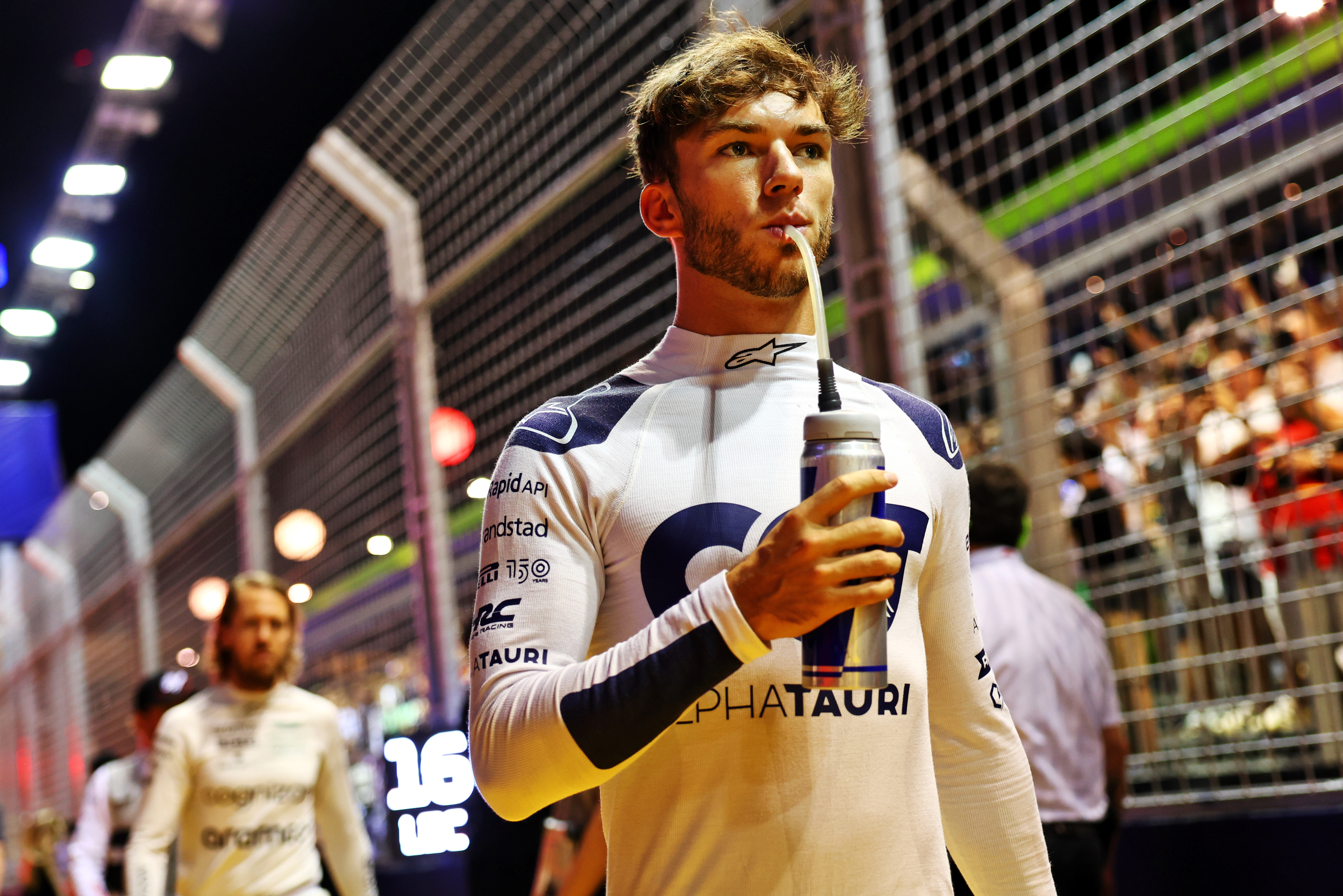 Pierre Gasly was furious with his AlphaTauri after a race where he dropped from a potential fifth (or at least seventh) to the final points-paying position.
This was because Gasly was the first driver to follow Russell's slick tyre strategy, and this allowed the two Aston Martins and Ricciardo to jump him.
Gasly says he wasn't consulted on that earlier tyre change and wouldn't have made that decision had he been asked.
His team-mate Yuki Tsunoda had a terrible race as he made two key costly errors, the second of which ended with him firmly in the barriers and out.
It could have been AlphaTauri jumping Haas into seventh place in the constructors' championship, instead it dropped to ninth place as Aston Martin overtook both teams. – JS