Max Verstappen could have clinched the 2022 Formula 1 world championship at the Singapore Grand Prix.
But instead he had his messiest drive of the season so far – including a trip down an escape road then left him with flatspotted tyres and requiring an extra pitstop – and finished only seventh.
Verstappen wasn't the only big name having a scruffy night, though. His old arch-rival Lewis Hamilton crashed while chasing Carlos Sainz for third, and ended up finishing only ninth after repairs.
By contrast, Sergio Perez ended three months of frustrating struggle by taking a beautifully-judged win – on the road at least.
What to make of those turnarounds in performance?
Here are our writers' snap verdicts:
Even the best suffer in these conditions
Gary Anderson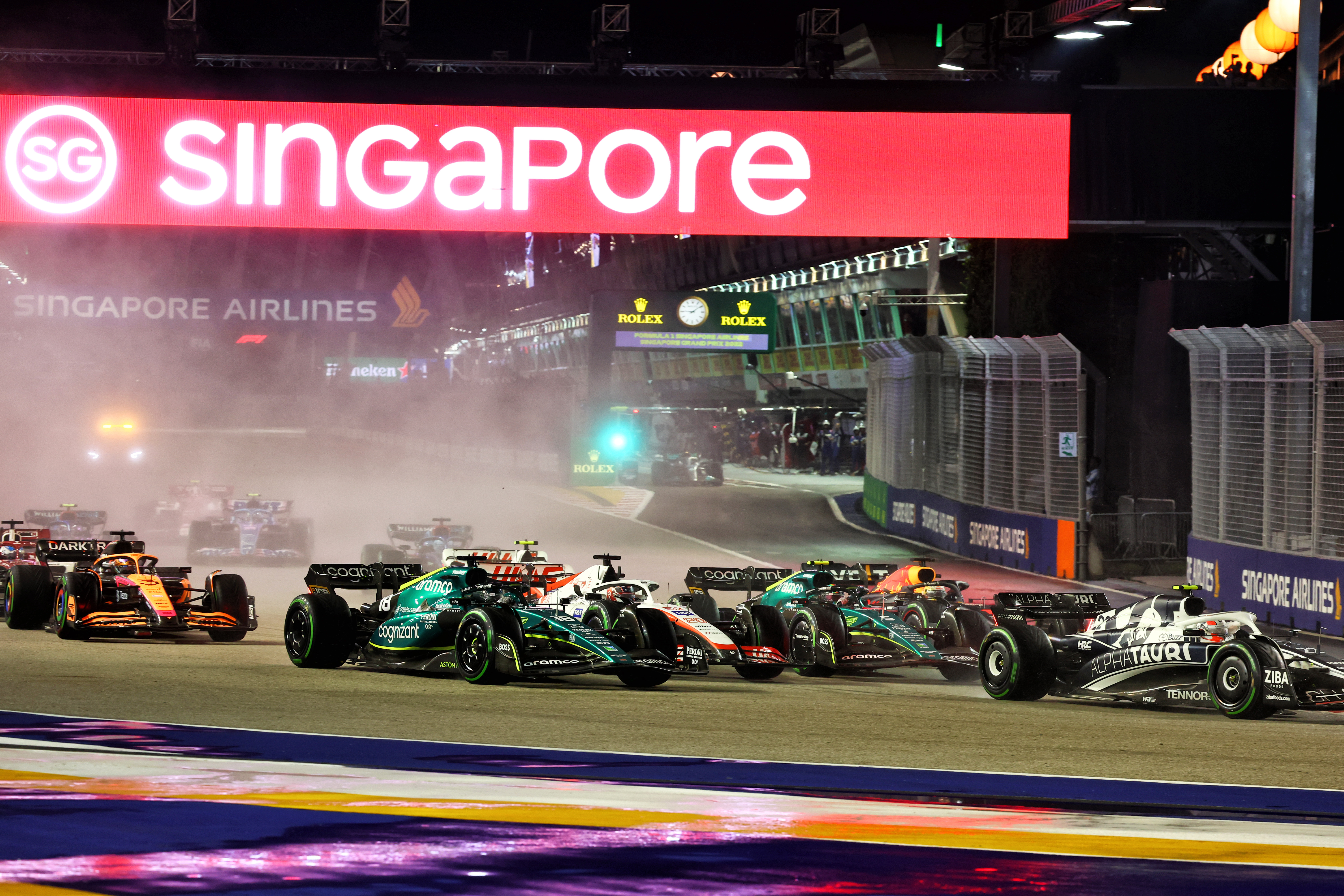 As I said in The Race Live Hub before the grand prix started, Red Bull put Verstappen under extra pressure for the race in qualifying by not having enough fuel in the car.
With the conditions, that pressure doubled. But I'm sure by just finishing and in the end scoring a couple of points he has got rid of his frustrations.
As for Lewis, he was never happy with his situation in this race.
At the first corner he felt he was pushed off, then he didn't agree with the tyres Mercedes fitted to start the race, then it was Sainz ahead of him that was too slow, after fitting slicks they had no grip…
In the end he made two driving mistakes, one taking him into the protective barriers which required a new nose and one being too ambitious in trying to pass Sebastian Vettel on the damp part of the track and that put paid to his chances of getting decent points out of the race.
What it does show is that no matter what your experience or previous success conditions like today's are very difficult.
It was great fun wasn't it? Hopefully very well done to Perez, he deserves the win and he drove like the veteran he now is.
This doesn't answer Perez's critics
Josh Suttill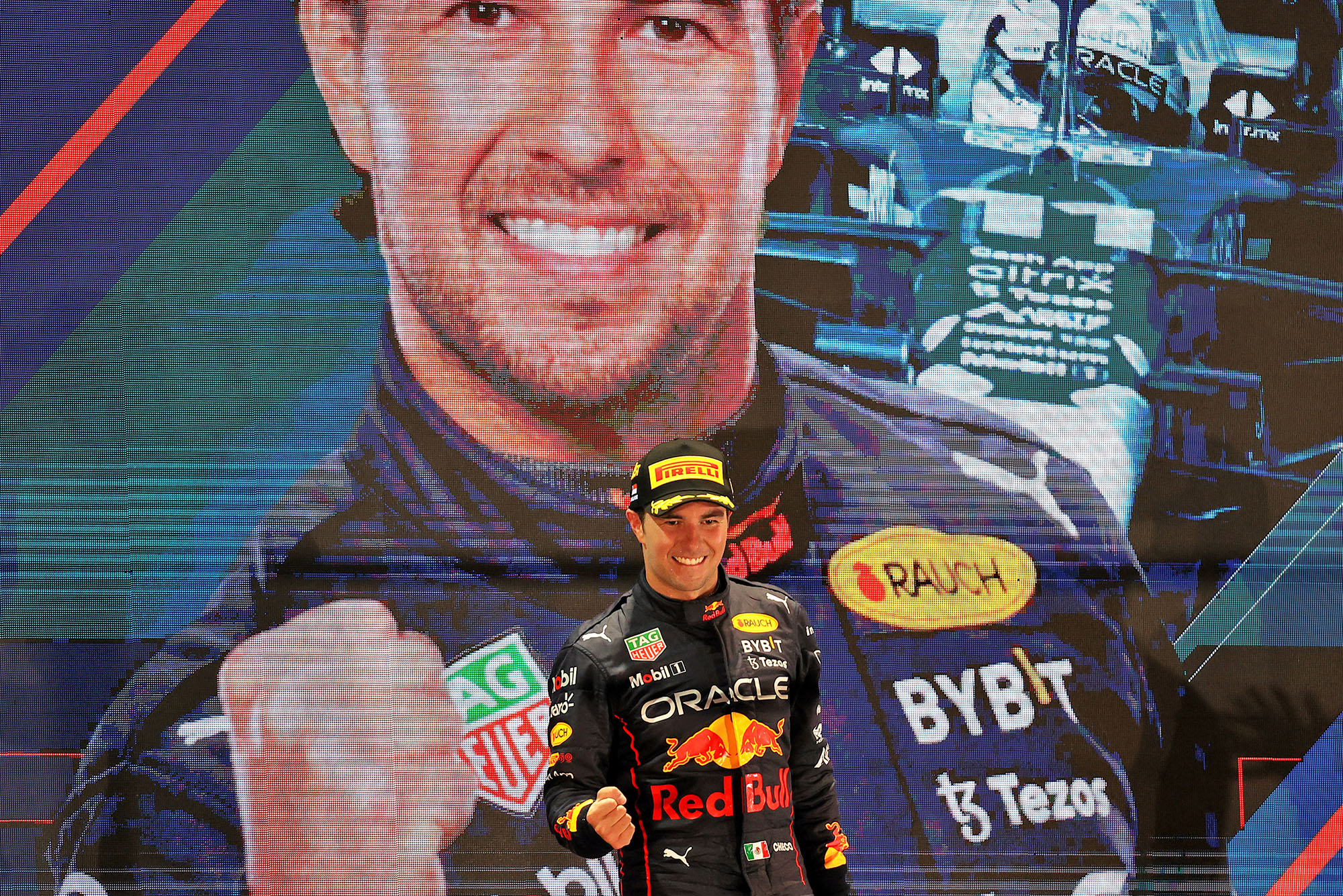 Very few doubted Perez was capable of producing a sensational Sunday performance when the cards fell right and his peaks have been far higher than any of Red Bull's second drivers since Daniel Ricciardo.
There have been plenty of prior examples – from his breakthrough second-place finish in wet conditions at the 2012 Malaysian Grand Prix to numerous underdog podiums during his Force India days to his Monaco GP win earlier this year for Red Bull.
But it hasn't resolved the biggest doubt over his capability to be Red Bull's second driver: whether he can put together a sustained run of races at the front, even when the characteristics of his Red Bull change.
This was a really well-put-together weekend on a track and in conditions that Perez thrives in, but those doubts won't be going anywhere for now until he can reduce the frequency of his trough weekends.
Verstappen had the sort of one-off bad day Hamilton used to
Scott Mitchell-Malm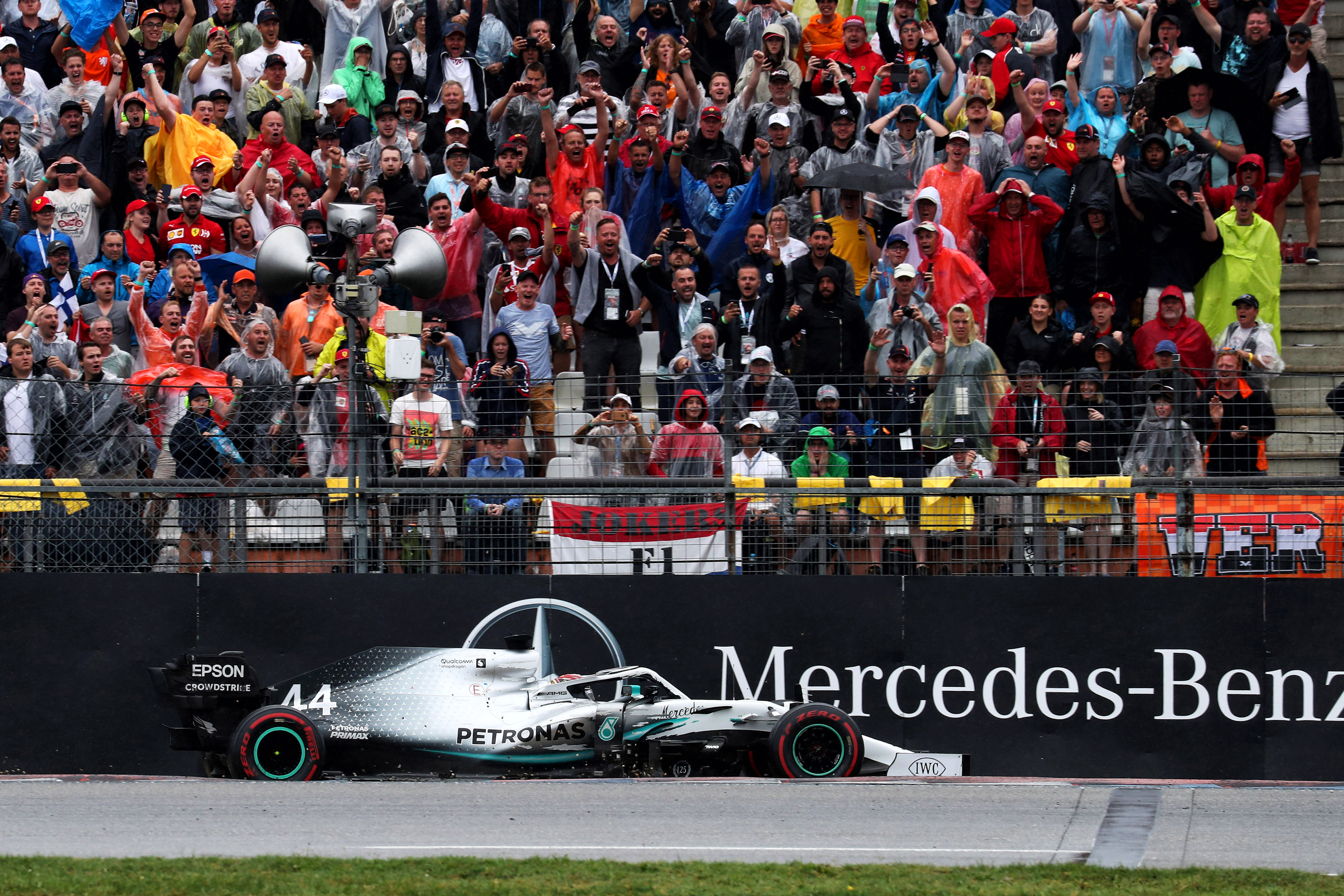 Verstappen had one of those weekends where everything just goes a bit wrong: troubled qualifying, a bad start, a mistake in the race.
He wasn't at his usual best and the error trying to pass Lando Norris was particularly out of character. It was reminiscent of the occasional off-day Hamilton had at the height of the Mercedes domination. It can happen because these drivers are human.
As for Hamilton, he seemed a bit more out of tune. The hit with the wall was a completely unforced error and the late mistake when racing with Vettel was very odd, as he should have known better than to go off-line like that.
The ease with which these two champions made mistakes just serves to underline the job Perez did. This was not an easy race to win but he was almost faultless – unless his safety car infringement costs him everything!
This is exactly what Perez needed
Edd Straw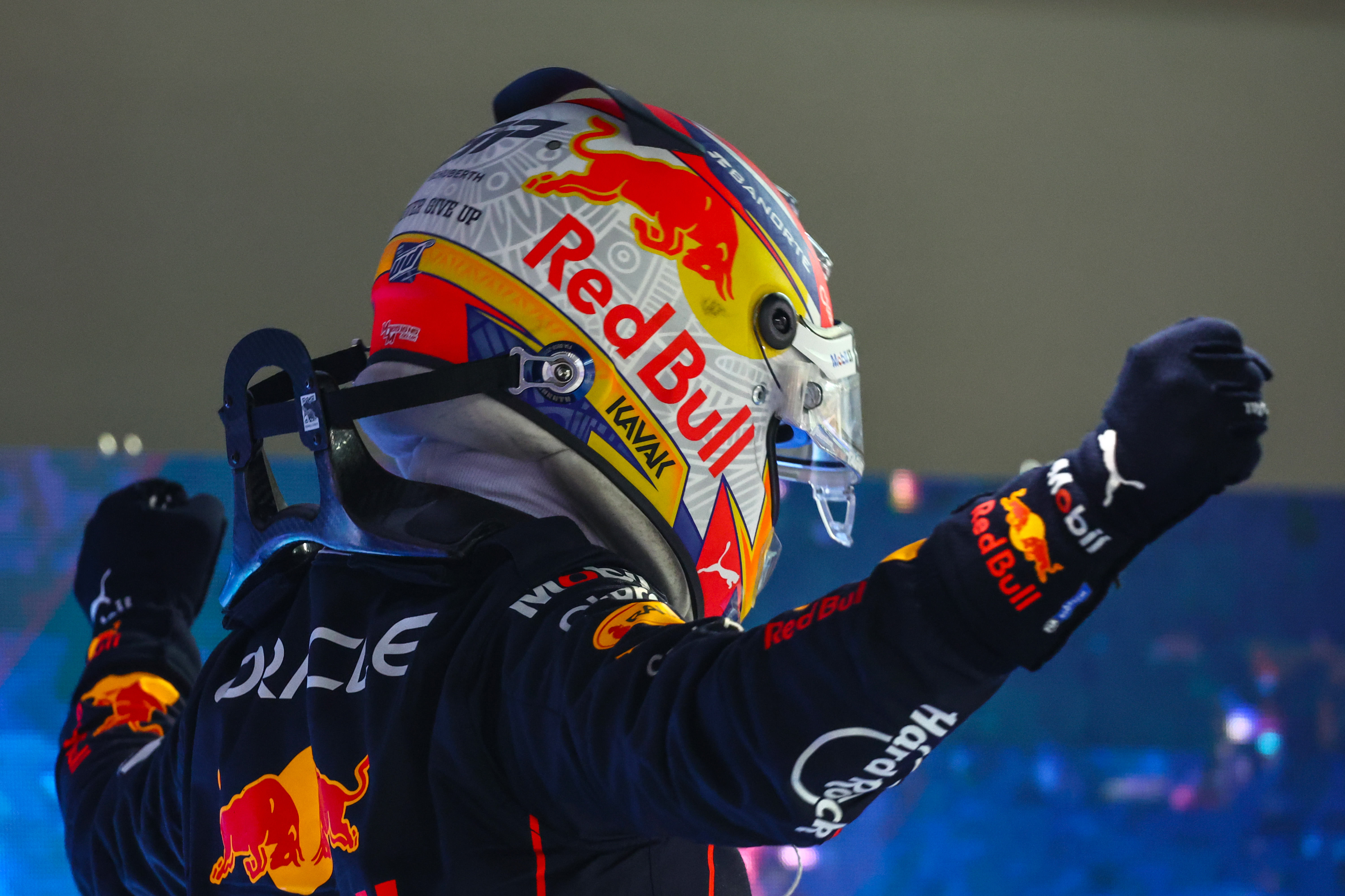 Sergio Perez has been enduring a terrible run of late, proving unable to extract the pace from an improving Red Bull that takes the characteristics out of his comfort zone. But in Singapore, he seized his chance to take a morale-boosting victory.
Yes, he was fortunate that Max Verstappen was out of the equation in the battle for victory and would have been significantly slower had his team-mate set the Q3 lap he had the pace to, but on Sunday he drove a fine race.
After jumping into the lead at the start, he was never able to relax but kept Leclerc at bay, absorbed the pressure when it came late in the race then built a gap late on by way of insurance in case of a time penalty. On a day when so many drivers made errors – including Verstappen and Lewis Hamilton – he kept his head and didn't put a foot wrong.
Winning in Singapore never comes easy, doubly so in the wet, and Perez deserves enormous credit for his execution of the race. And in doing so, he delivered on what he's there for and won on a day when Verstappen couldn't.
It's too soon to declare Perez's problems solved
Glenn Freeman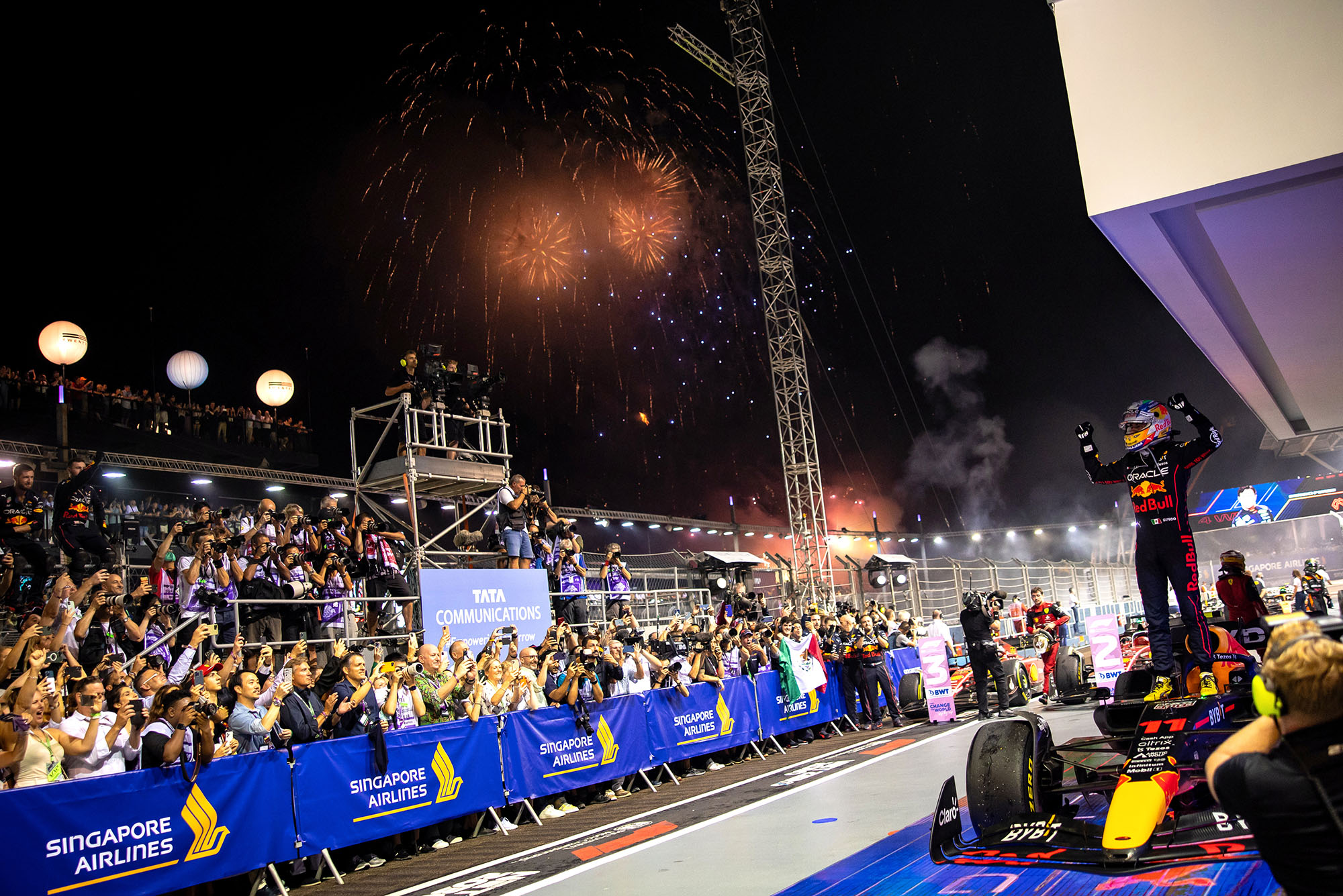 What a brilliant drive from Perez, in tricky conditions on one of F1's toughest circuits. And well-timed, given the poor run of form he's been on since the Red Bull's optimum performance window has moved away from a set-up and driving style that suits him.
But we should wait a little bit longer before definitively declaring that he's back on top of the issues that have been holding him back.
He's been great on street tracks this year, and while the conditions on Saturday and Sunday were incredibly difficult for everyone, they weren't a pure test of each driver's ability to extract the absolute peak of performance from their cars.
None of this takes away from how well Perez performed this weekend. He got the key moments right in qualifying and the race, and never slipped up on a day where lots of other top drivers made key errors.
Let's hope next weekend in Japan gives us a more conclusive indication that Perez is back to his best.
F1 needed this
Matt Beer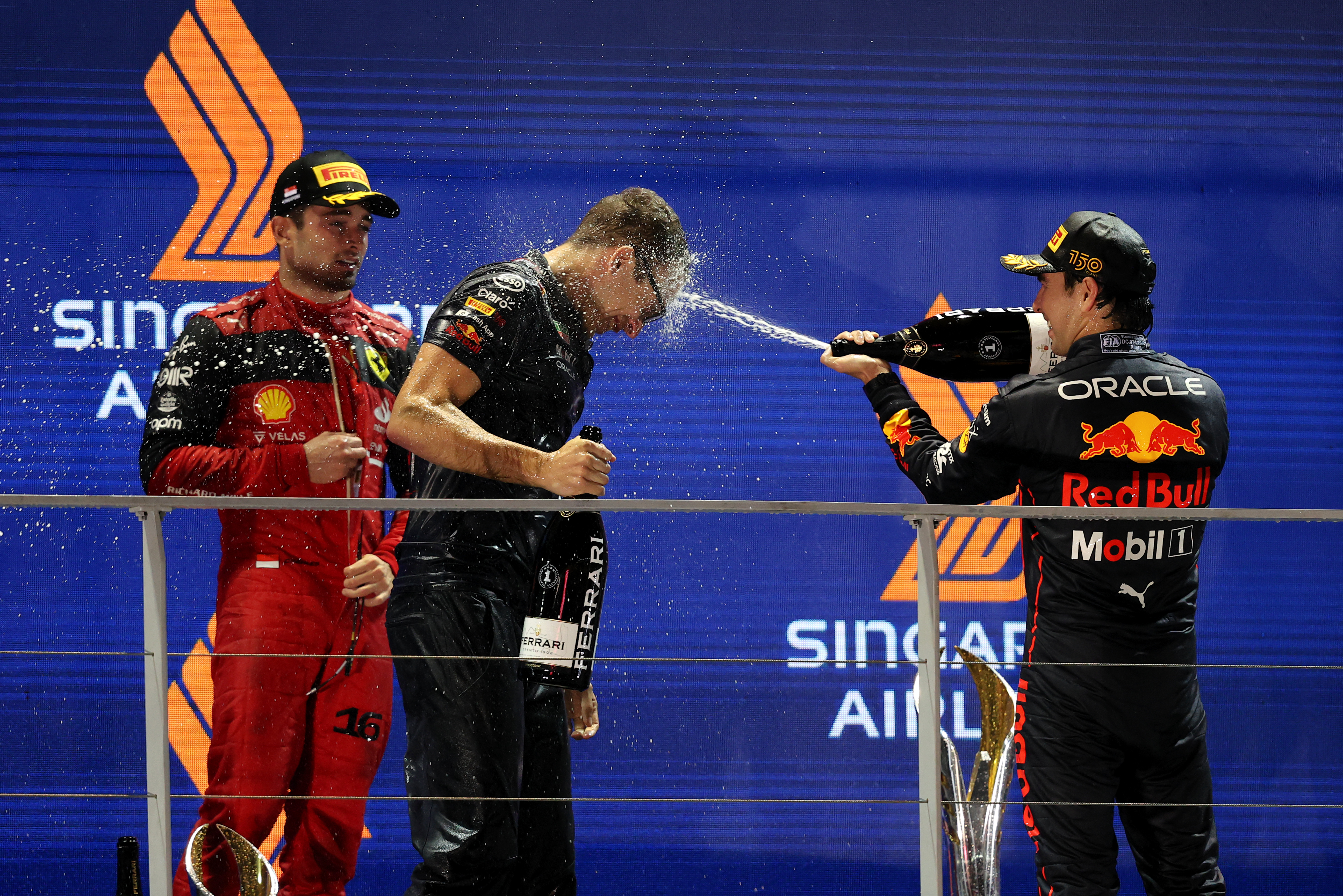 Once it became clear the championship battle was over, part of me hoped Verstappen might be unbeatable for the rest of the season as that in itself would be an interesting and record-breaking storyline.
But a bit of variety is more actually interesting still. Verstappen showing he might be human after all bodes well for the rest, even though the more traditional circuits that are coming up could just give him and the Red Bull chance to stretch their dominant legs again.
It was pleasing to see how (relatively!) relaxed Verstappen was about his race too. No hint of rage or sulking, and the odd grin when discussing a night very far removed from most of his brilliant season. He can afford to be sanguine about one bad race when the title's basically his already, but that didn't mean he – or any other champion driver – would be.
Whether Perez's discomfort with the Red Bull is solved in a sustainable way or not, the manner of this win will give him a confidence boost that can only help. If Red Bull goes back to being untouchable from here, we need Perez to give Verstappen a playmate at the front.