The Mexican Grand Prix looked like it might be a Red Bull vs Mercedes battle for victory, but ultimately there wasn't much of a threat to Max Verstappen as he notched up a record 14th Formula 1 win of 2022.
That makes him a clear winner, and there was one other very obvious candidate for the happy half of the list below – and an abundance of contenders for the sad bit.
WINNERS
Max Verstappen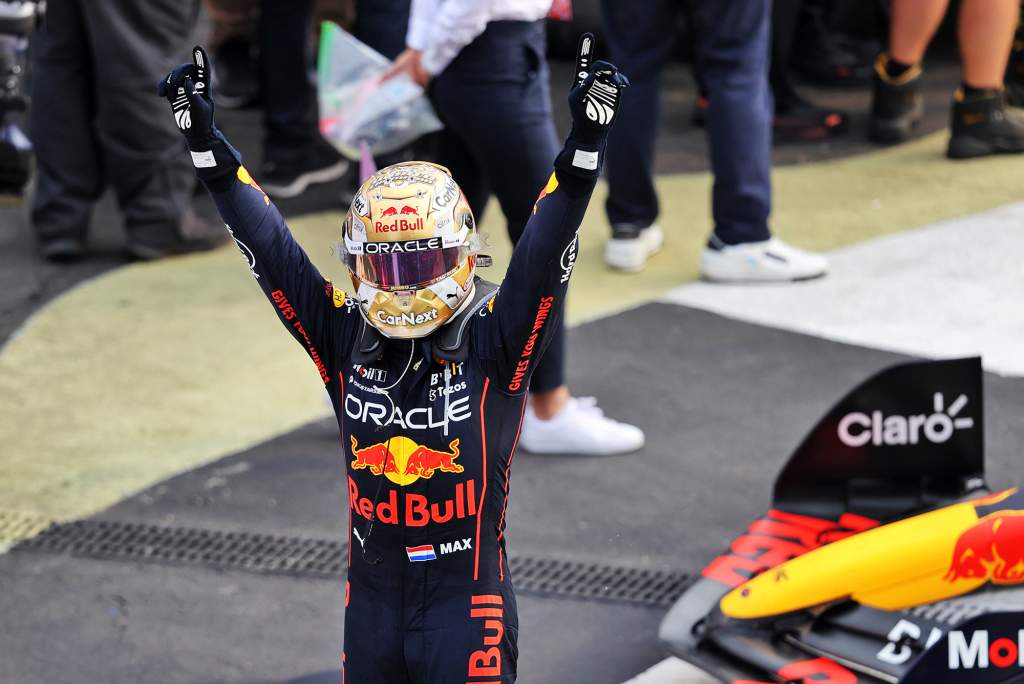 Fourteen wins from 20 races so far in 2022 for Verstappen. Eleven more race wins than any other driver has managed this year.
Extraordinary statistics. Statistics of a dominant campaign.
Except Verstappen hasn't actually had a dominant car. The Red Bull's often been slower than the Ferrari, and in Mexico Mercedes could definitely have beaten it to pole with a smoother run and probably mounted a stronger challenge in the race with a more inventive strategy.
Verstappen's 2022 statistics aren't down to an unbeatable Red Bull. They're down to how well he's maximising every moment when his rivals aren't, and Mexico was yet another great example of it. – Matt Beer
Daniel Ricciardo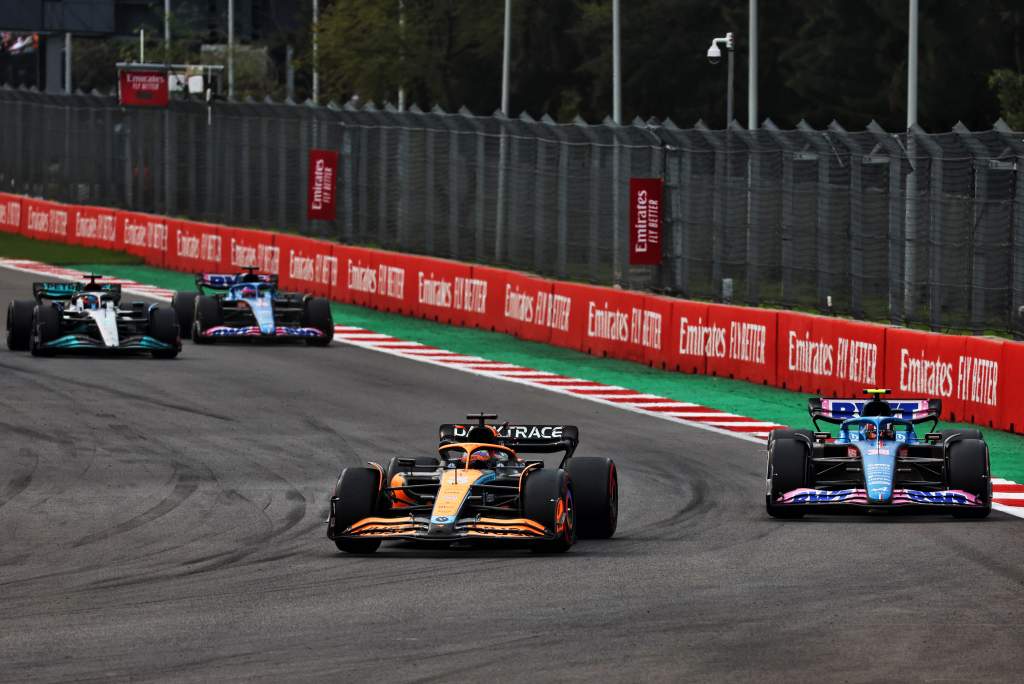 Everything we loved watching about Daniel Ricciardo on-track in F1 has been stripped away in 2022.
The opportunistic lunges, the mighty Q3 laps, his strong competitiveness versus whichever team-mate was alongside him.
But the Mexican GP was a window to the Ricciardo of old.
Yes the strategy helped, yes his move Yuki Tsunoda was badly misjudged, but it was a beautifully executed race.
He was decisive with his overtakes and wasted little time in rinsing every last bit of advantage from his soft tyres, building a 10-second gap over final overtaking victim Esteban Ocon with ease and negating his penalty.
After such a miserable 2022 season where Ricciardo's trademark grin has been chipped away with each Q1 exit and hopeless Sunday, it's a proper feel-good result for Ricciardo to be the 'best of the rest' for the first time this year. – Josh Suttill
Alex Albon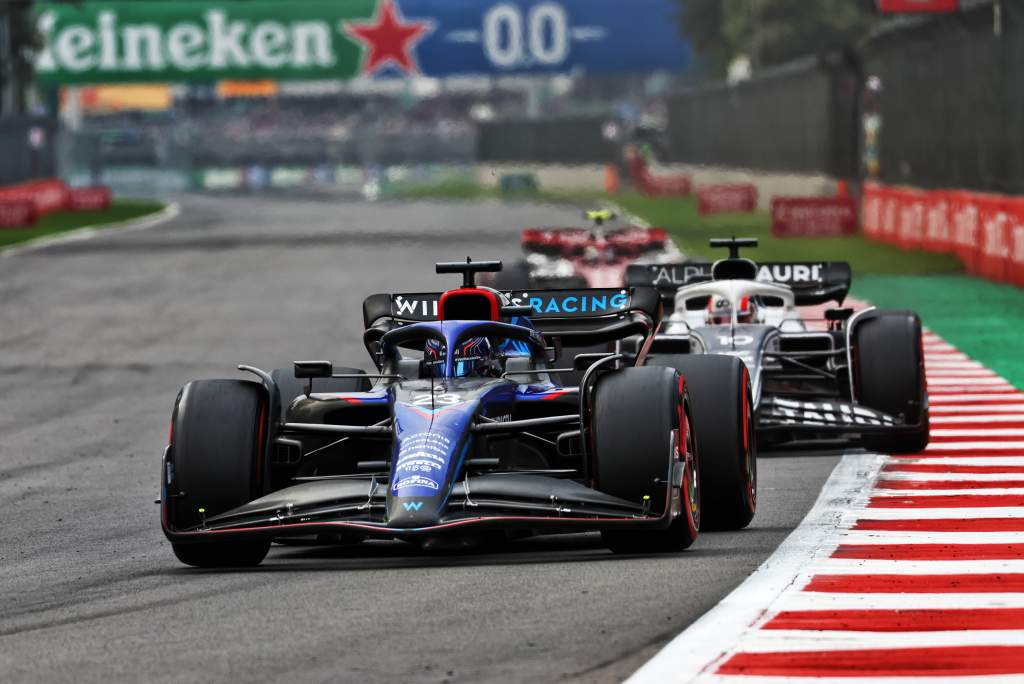 Given he only finished 12th, Alex Albon's Mexican GP performance is unlikely to be remembered by many.
But to come from being a very puzzled second-slowest in qualifying to finishing within 2.6s of a point, via a series of decisive on-track passes and a very well-judged and executed strategy (mediums till lap 38, then 33 laps on softs), was one of those brilliant but little-heralded midfield performances a team like Williams needs from its drivers.
A little frustration afterwards at what might have been possible from a better starting position, but a lot for Albon to be proud of here. – MB
M
c

Laren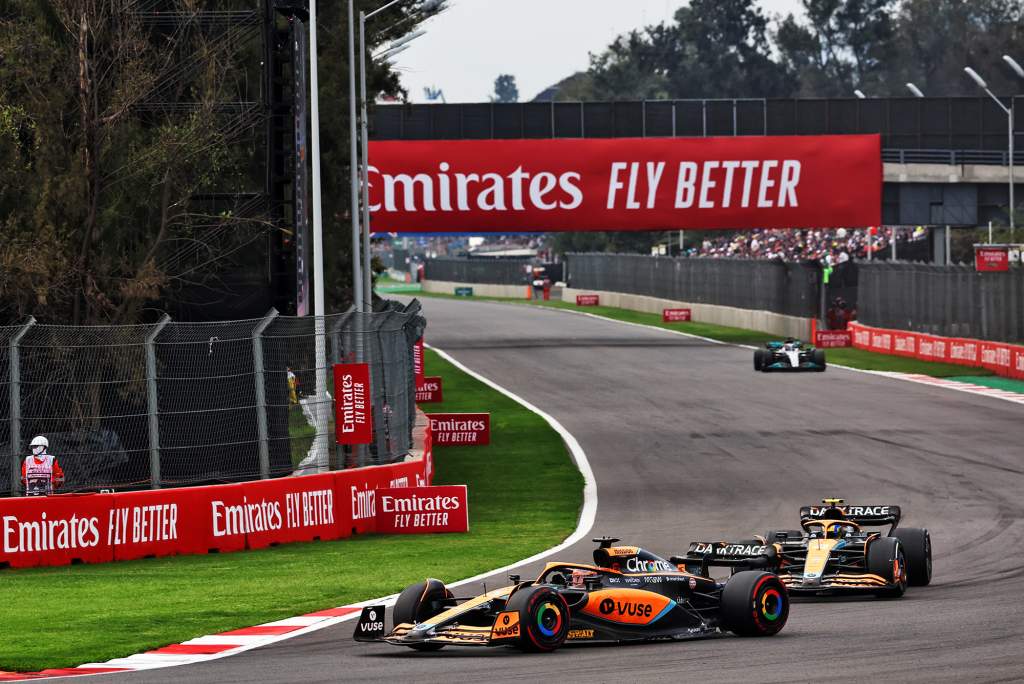 Initially it appeared as if Alpine would claim a small but significant points haul that would make McLaren overhauling it for fourth in the constructors' championship before the end of 2022 a long shot.
But as has so often been the case this year, there was a mid-race twist in the McLaren/Alpine battle, this time in favour of McLaren.
Ricciardo charging passed both Alpines, Lando Norris picking off Valtteri Bottas late on and Fernando Alonso retiring all helped swing the Mexican GP in McLaren's favour.
Eight points to Alpine's four closes the gap between the two teams to just seven points.
Alpine still has the faster car but McLaren – this time with both cars – continues to pile the pressure on and threaten an upset. – JS
LOSERS
Mercedes' 2022 race win hopes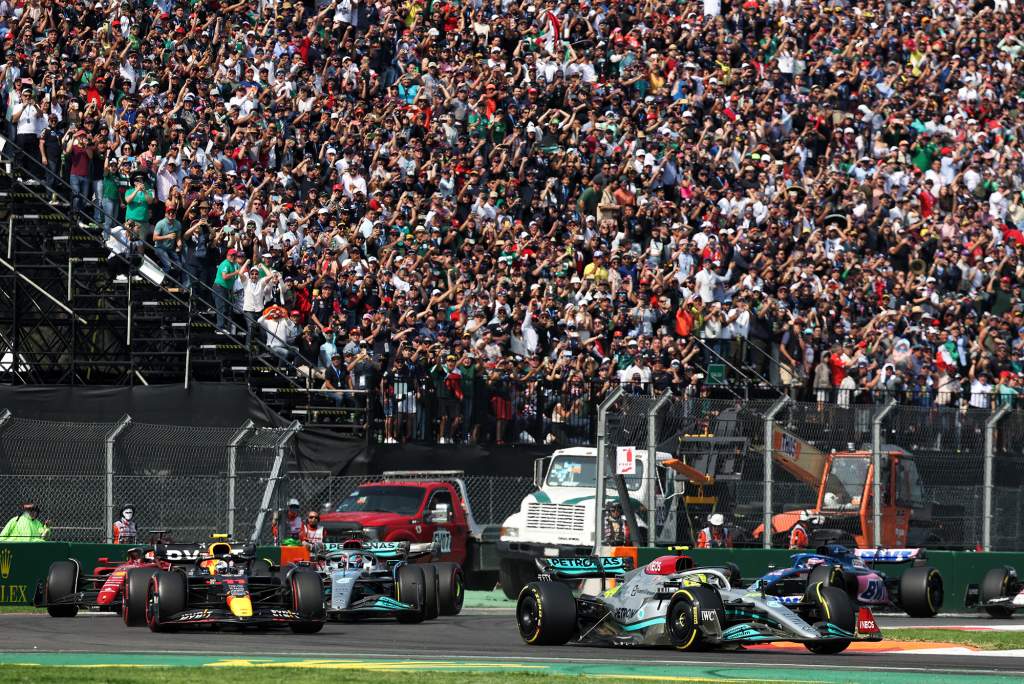 This was probably Mercedes' last best hope of breaking its 2022 victory duck, and in reality, it still wasn't even really a close-run thing.
The Red Bull has consistently been a better car in race trim compared to qualifying this season, so the fact Verstappen took pole anyway and felt confident to start the race on the soft tyre was ominous for Mercedes.
The drivers squabbling amongst themselves on the first lap and losing an extra place to Sergio Perez, then Mercedes wishfully hoping its slower hard tyres would somehow outlast the Red Bulls' mediums – on a track where the tyres just don't really degrade – just compounded the magnitude of defeat.
Mercedes did a decent job in Mexico, as it had in the United States last week (but more emphatically) replacing Ferrari as Red Bull's nearest (but still ultimately distant) challenger. The smooth track surface and high altitude played to the W13's strengths and helped minimise its weaknesses – but it still wasn't nearly enough to get the job done.
Lewis Hamilton will hope for a miracle in Brazil – another race at altitude, albeit lower than Mexico – but more likely (unless something really untoward happens) we are going to witness Mercedes' first winless F1 season since 2011. – Ben Anderson
George Russell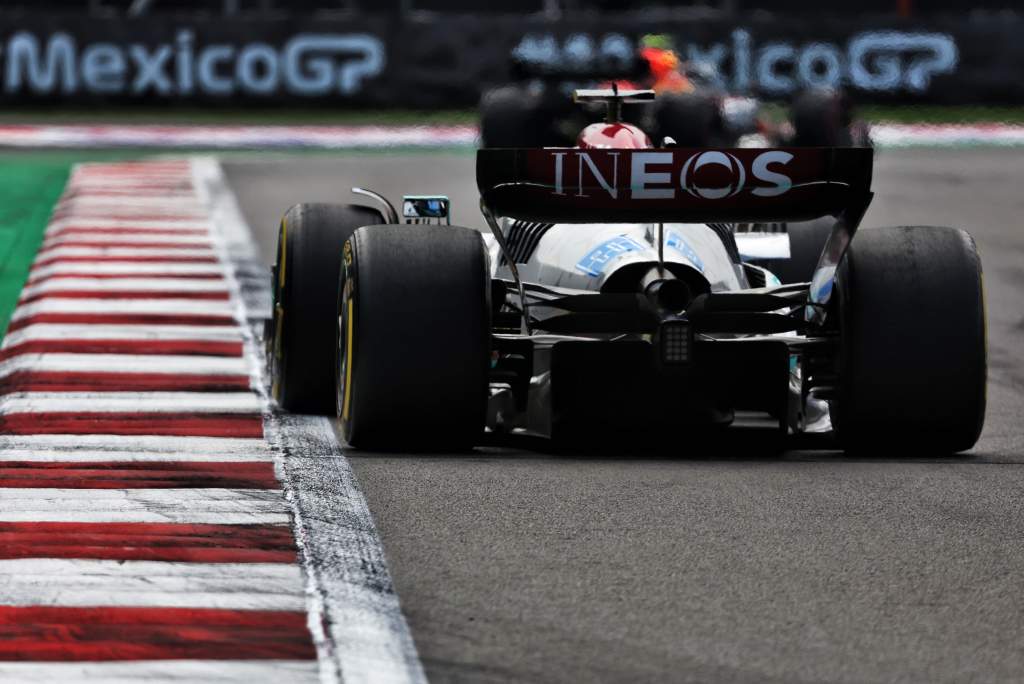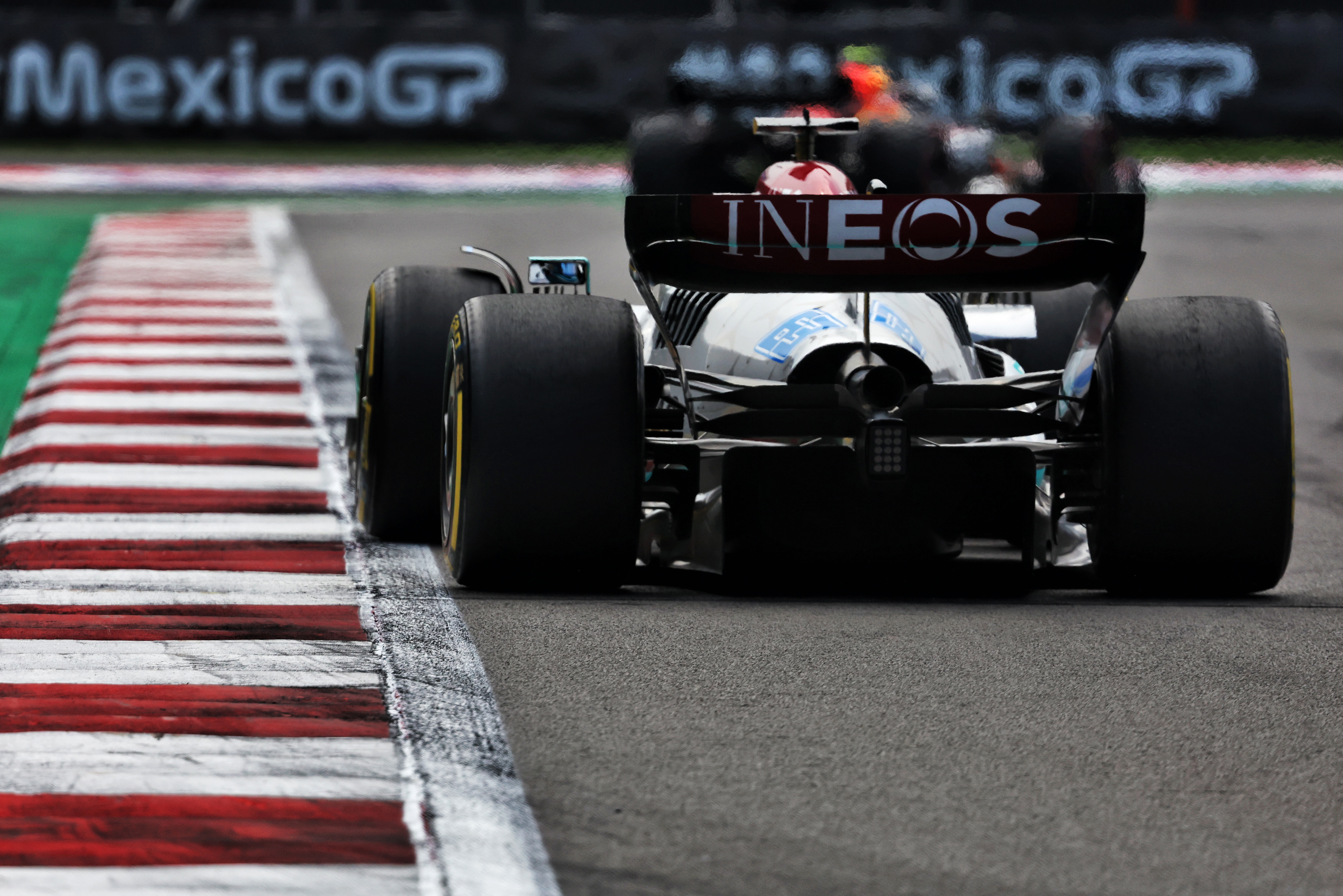 Russell has spoken about how much tougher he's found things at Mercedes recently. Since taking that surprise pole in Hungary three months ago he's found himself consistently bested by Hamilton – who always tends to step up a gear or two after F1's summer break.
Mexico looked to be providing something of a reset. Russell was in the hunt for pole until the last half of his last lap of Q3, and after a decent start to the race he also presented himself with half a chance of overtaking Verstappen for the lead.
But he was far too conservative into Turn 1, allowed himself to be bullied by Hamilton, then overtaken by Perez too – and ended up turning second on the grid into a distant fourth-placed finish.
Russell was pushing for a better medium/soft tyre strategy than the medium/hard Mercedes opted for – but couldn't convince the team to accept his thinking and split strategies between the cars in hope of some kind of fightback against Red Bull.
Overall a disappointing outcome given so much early promise. Russell had a realistic shot at pole and at least a podium finish here, but he ended up achieving neither. – BA
Ferrari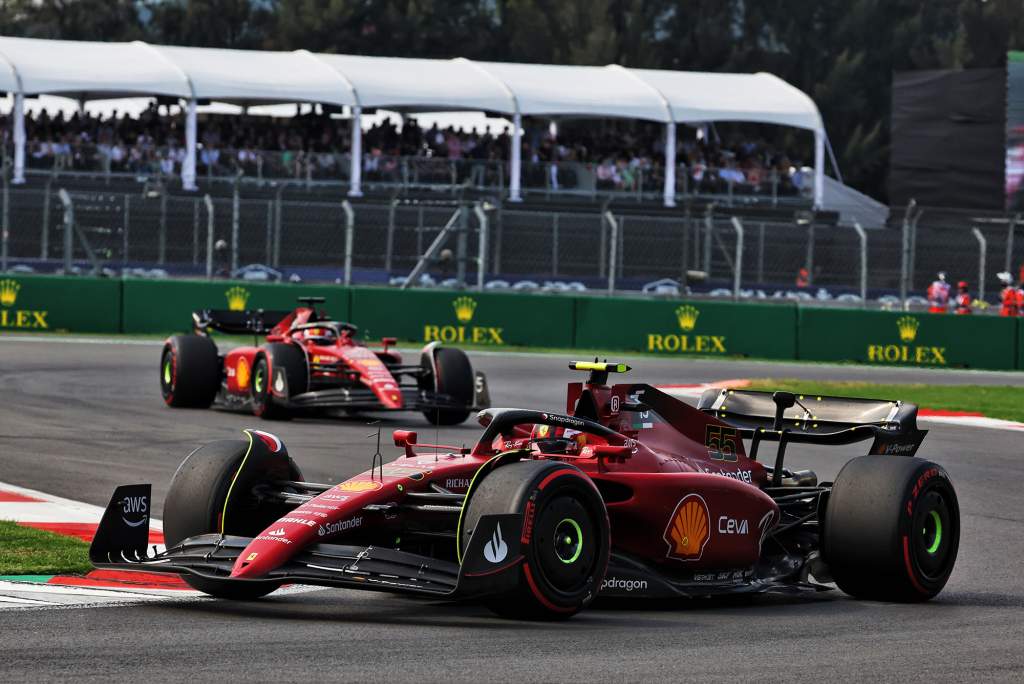 Ferrari's seemingly inexorable and excruciating 2022 decline continued apace in Mexico, where the car simply looked awful to drive and dreadfully slow all weekend.
Having one car beaten by an Alfa Romeo in qualifying, then finishing 58 and 68 seconds adrift of victory has to go down as Ferrari's worst pure performance of this season so far.
Part of this was down to locked-in engine configuration. As Mark Hughes explained on Saturday after qualifying, the Ferrari's inlet, turbo and MGU-H design is ill-suited to such a high-altitude venue as Mexico City. The turbo is too small and Ferrari's engine lost the usual electrically-boosted punch it enjoys coming off the corners.
To compound this, the car handled poorly too – consistently failing to ride the kerbs through the high-speed esses without threatening to spit its drivers at the barriers. Since Spa's new plank restrictions and oscillation metrics, the Ferrari simply hasn't looked the same car it did in the early races.
Charles Leclerc said he felt he "maximised absolutely everything" this weekend, yet he finished a lowly sixth and almost 70s behind Verstappen. That shows just how poor the car really was – and next up is Brazil, another high-altitude venue… – BA
Fernando Alonso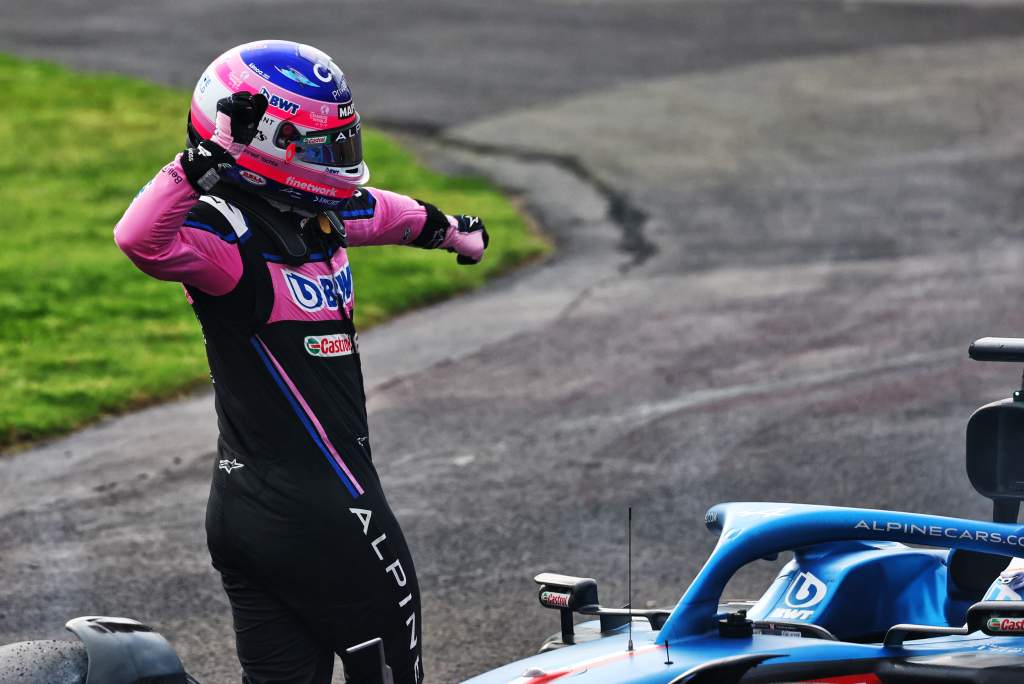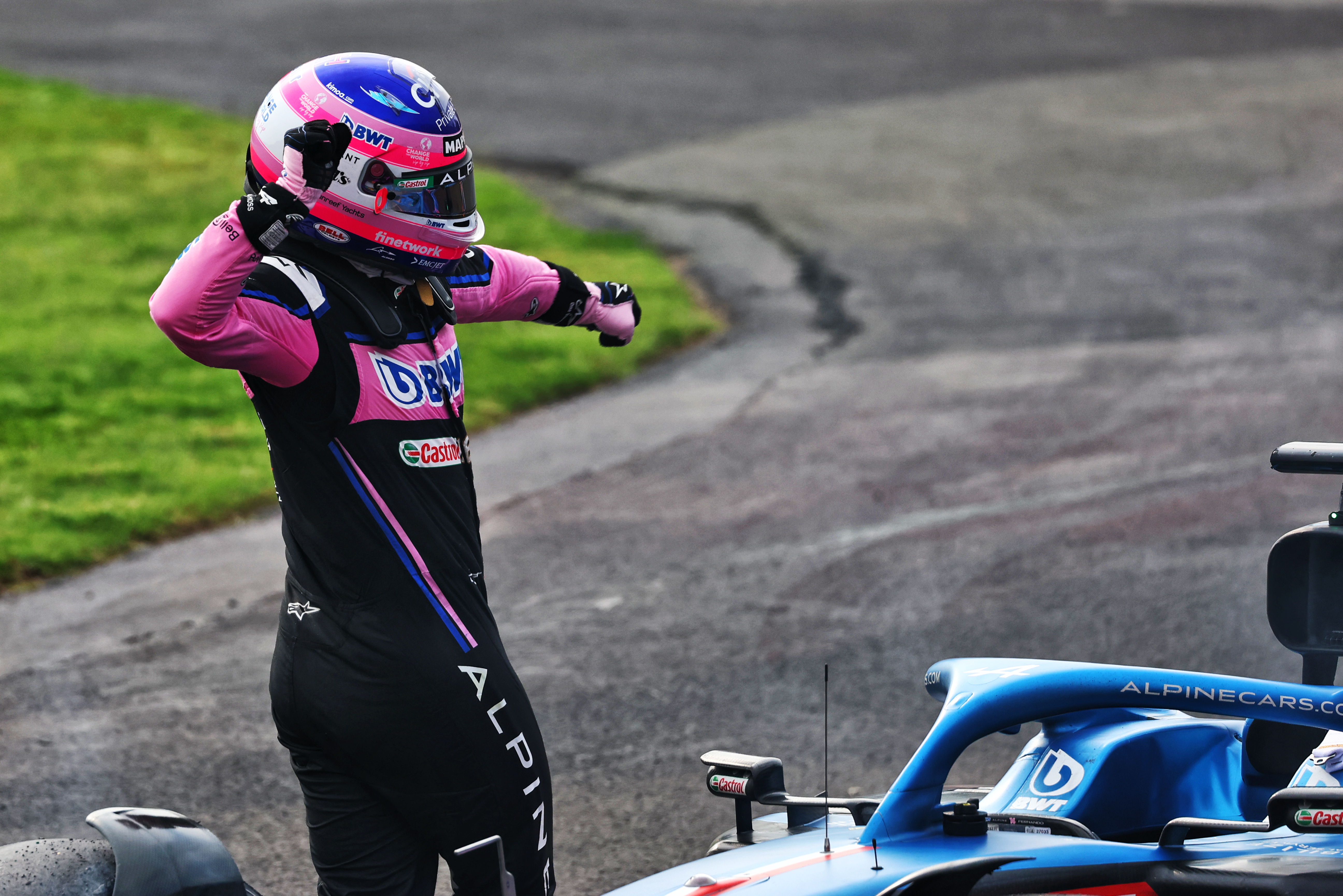 There were quite a few reasons to sound the Fernando Alonso hyperbole klaxon as he raged over his latest reliability problem post-race – the ever-rising tally of points he feels he's lost to failure (now 66), his belief he'd been 20-30s clear of his nearest midfield rivals (it wasn't ever quite in that territory), for example.
But you couldn't deny he'd been driving brilliantly, yet again. Even if his Alpine had stayed healthy, he probably would've been caught by the flying Ricciardo for seventh by the end but kept the place thanks to the McLaren driver's penalty, so this was definitely a 'best of the rest' result lost. While his fury has to be seen partly in the context of his impending exit from Alpine, it's still understandable. – MB
Valtteri Bottas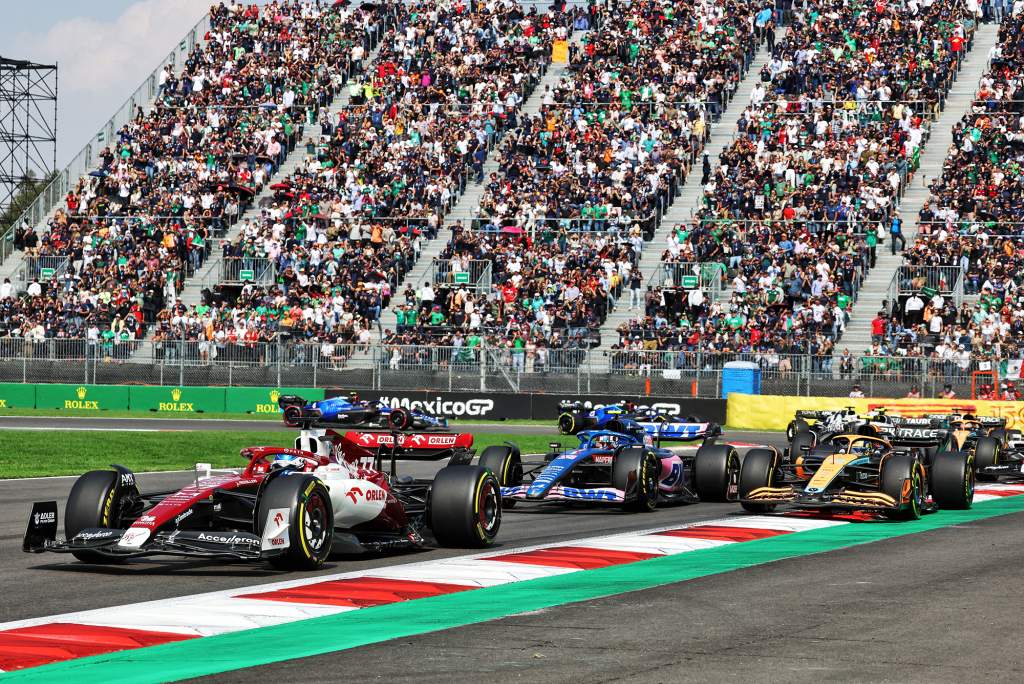 Deciding which column to place Bottas in this weekend was tricky.
On the one hand, he was incredible in qualifying on Saturday and splitting the Ferraris was a great achievement.
As was finally breaking an F1 points drought that had stretched as far back as the Canadian Grand Prix in June.
But considering he started sixth and was eighth at the end of the opening lap, a 10th place finish is disappointing for Bottas and Alfa Romeo.
Bottas was easily passed and gapped by the charging Ricciardo and was also passed by both Norris and Ocon who were on the same strategy.
Without Alonso's retirement, Bottas would have walked away from Mexico empty-handed. Instead he finally returns to the top 10 – but not as high up it as his qualifying form promised. – JS
Aston Martin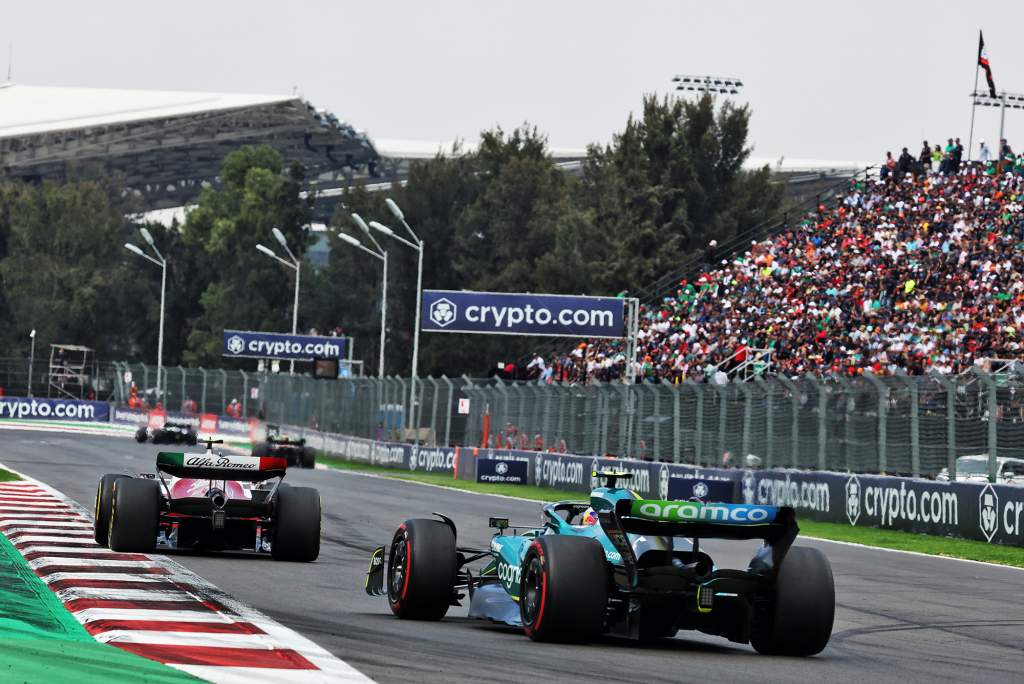 A hopeless weekend for Aston Martin looks even worse coming off the back of a really strong run of form.
There were no late-race Sebastian Vettel heroics to be had this week, instead a painful run to the flag for both Vettel and his team-mate Lance Stroll as they finished 14th and 15th.
Aston Martin at least only lost a single point to Alfa Romeo but it now only has two weekends left to overturn that four-point deficit in the battle over sixth in the constructors' championship.
It's still absolutely doable but with Alfa Romeo's improving form, it's looking like it will go down to the wire. – JS