Yuki Tsunoda labelled Daniel Ricciardo's overtaking attempt at the Mexican Grand Prix "pretty impossible" after their contact led to Tsunoda's retirement.
Ricciardo was beginning a charge from 13th on soft tyres that would eventually bring him to seventh, with Tsunoda his first target.
The McLaren driver caught Tsunoda shortly after bolting on the soft tyres and was harrying him into Turn 1.
He couldn't find a way through there nor at the end of the second DRS zone at Turn 4.
So he tried the cutback on Tsunoda out of the Turn 5 right-hander and attempted to place his car down the inside of the Turn 6 hairpin in what initially appeared to be an overtaking attempt.
Ricciardo got himself alongside but he clipped the side of Tsunoda's AlphaTauri and landed damage that would force Tsunoda to retire shortly afterwards.
LAP 51/71

Contact between Ricciardo and Tsunoda 💥

The AlphaTauri car has damage. Tsunoda returns to the pits and is out of the race ❌#MexicoGP #F1 pic.twitter.com/Y4x8NxOruP

— Formula 1 (@F1) October 30, 2022
Ricciardo emerged seemingly unscathed and stormed his way into the top 10 to eventually finish in seventh place despite receiving a 10-second time penalty for the incident.
Tsunoda took a dim view of Ricciardo's manoeuvre and couldn't understand the logic behind it.
"Such a shame, until then [the race] was super good. So shocking how he [tried to] overtake," Tsunoda said.
"Almost impossible, he just sent it and [my] car [was] damaged. I don't know if he had damage but pretty shocking. So frustrating."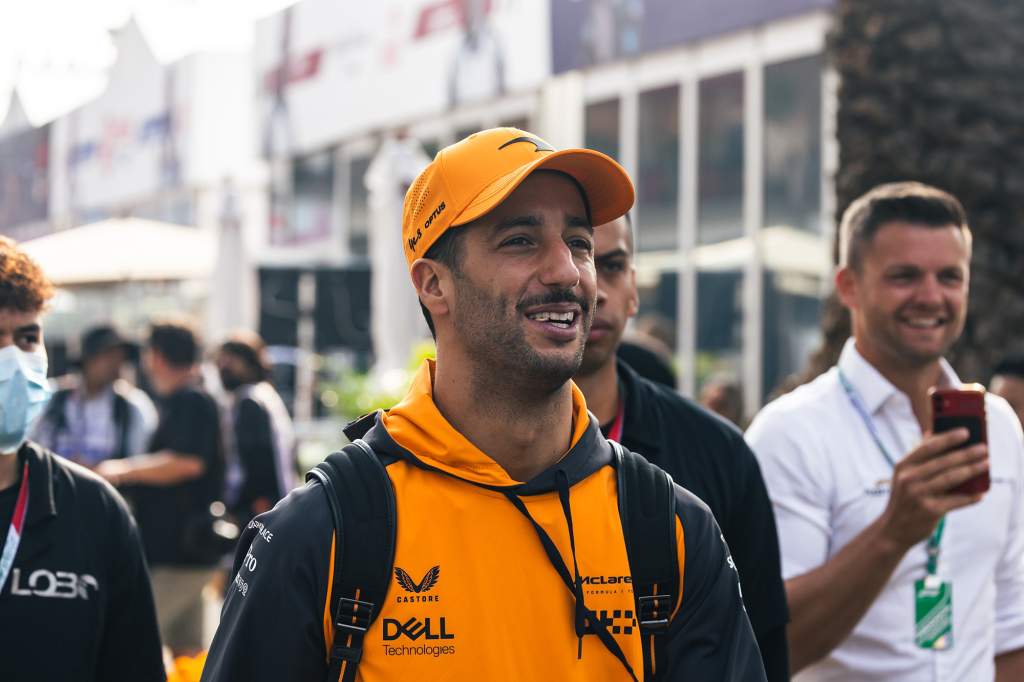 But while Ricciardo accepted blame for the incident, he explained he wasn't attempting to overtake into Turn 6 and was simply trying to get a better exit out of the corner on his soft tyres to line up another attempt.
"I've seen a few replays. I'll take more of the responsibility but it's certainly I don't feel 100-0 in terms of my fault," Ricciardo said after the race.
"I didn't lock, I stayed on the apex. Truth is I didn't plan or want to overtake him there. I just thought if I stay there, all the grip's on the inside of that corner, it's very dusty, so I thought if I could just stay there, keep him a bit on the dirty line, I'll get a better exit.
"And look we probably needed to give each other 20-30 more centimetres then we're fine… so, probably not even that. I wish it didn't happen and I'm sorry it happened, but I think 10s was more than enough and somehow, we still came through!"
Ricciardo expected a penalty and wanted to plead his case on the team radio and make it clear it was different from his incident with Carlos Sainz on the opening lap of the Emilia Romagna GP at Imola earlier this year.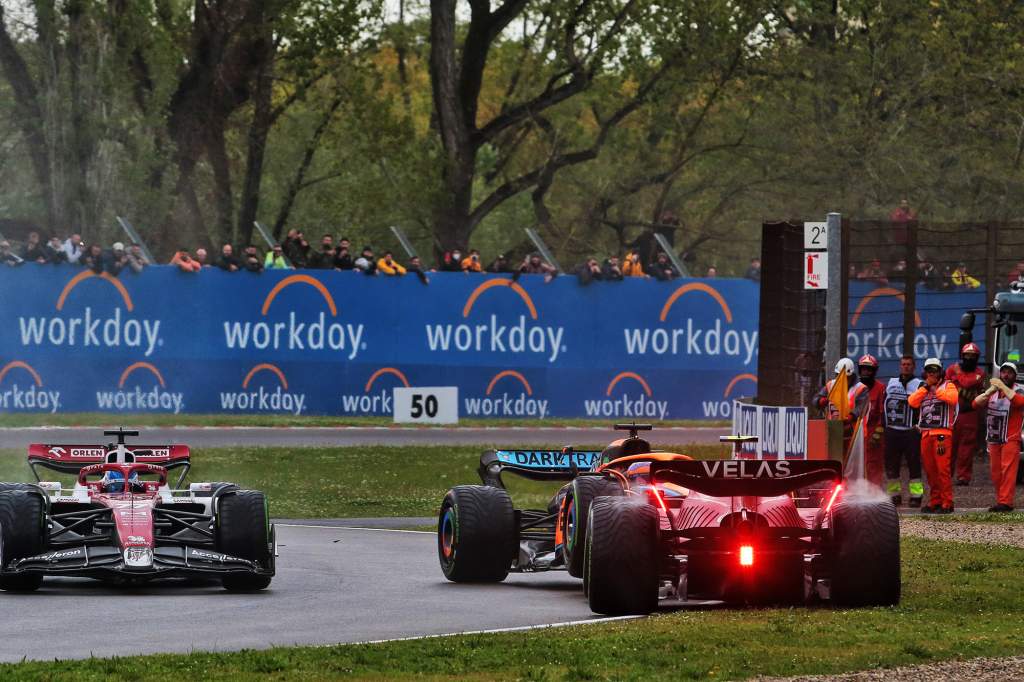 "I figured they'd probably have to do something," Ricciardo added.
"It's so hard in the heat of battle, but I didn't remember locking – like with Carlos in Imola, Turn 1. I went off the apex and slid into him. It didn't feel like that.
"So I was going to come on the radio and vent a little, but I chose to say nothing. I went pretty dark and then decided to keep pushing and try to make up for it."