Max Verstappen and Red Bull boycotted interviews with Formula 1 broadcaster Sky Sports over the Mexican Grand Prix weekend as the world champion believes Sky has been "disrespectful" throughout his second title-winning season in 2022.
Sky exclusively broadcasts every F1 race live in key markets including the UK, Germany and Italy and recently signed an extension to broadcast F1 in the UK until the end of 2029.
But freshly-crowned two-time champion Verstappen said he won't 'tolerate' what he regards as the 'disrespect' that Sky has shown him during 2022.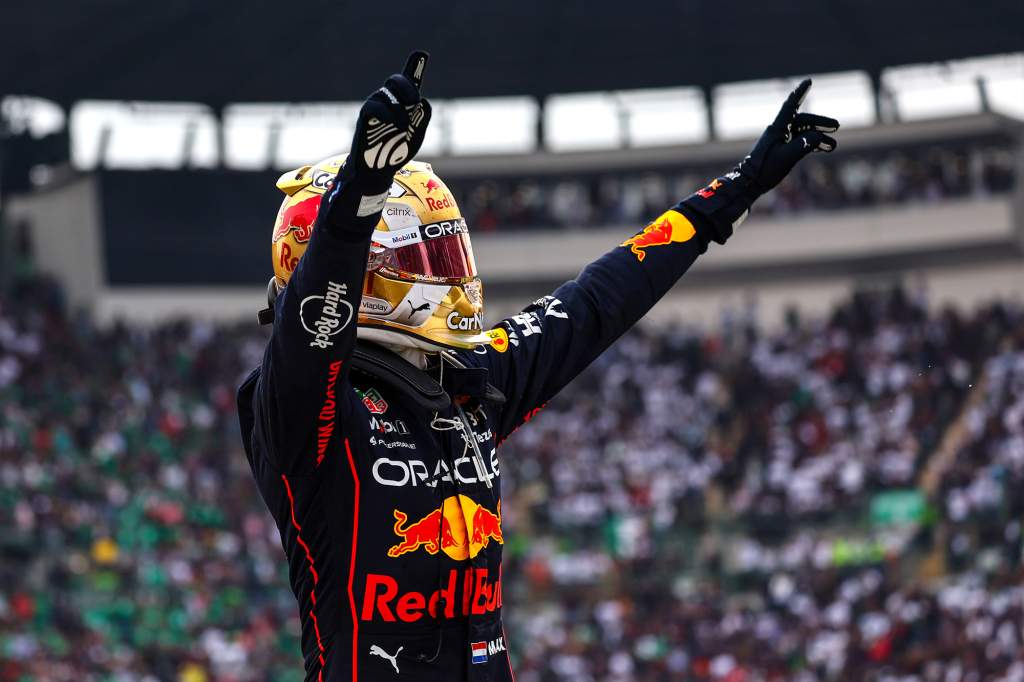 "It had nothing to do with this weekend, but this year has been a constant, kind of like digging and being disrespectful, especially from one particular person," Verstappen said when asked about the boycott after winning the Mexican GP.
"At one point, it's enough, I don't accept it. You can't live in the past, you just have to move on.
"Social media is a very toxic place, and if you are constantly being like that on live TV, you make it only worse instead of trying to make it better in the world.
"You keep disrespecting me, at one point, I'm not tolerating that anymore so that's why I decided to stop answering."
It is understood that the "one particular person" Verstappen mentioned is reporter Ted Kravitz, who has been a long-term fixture of F1 broadcasting for well over two decades.
Verstappen didn't confirm which individual he was referring to but Horner said "comments that were raised in Austin" were key to the decision and added "accusations of championships being robbed is something that we don't feel is an impartial commentary, obviously we don't feel that's in any way fair or balanced".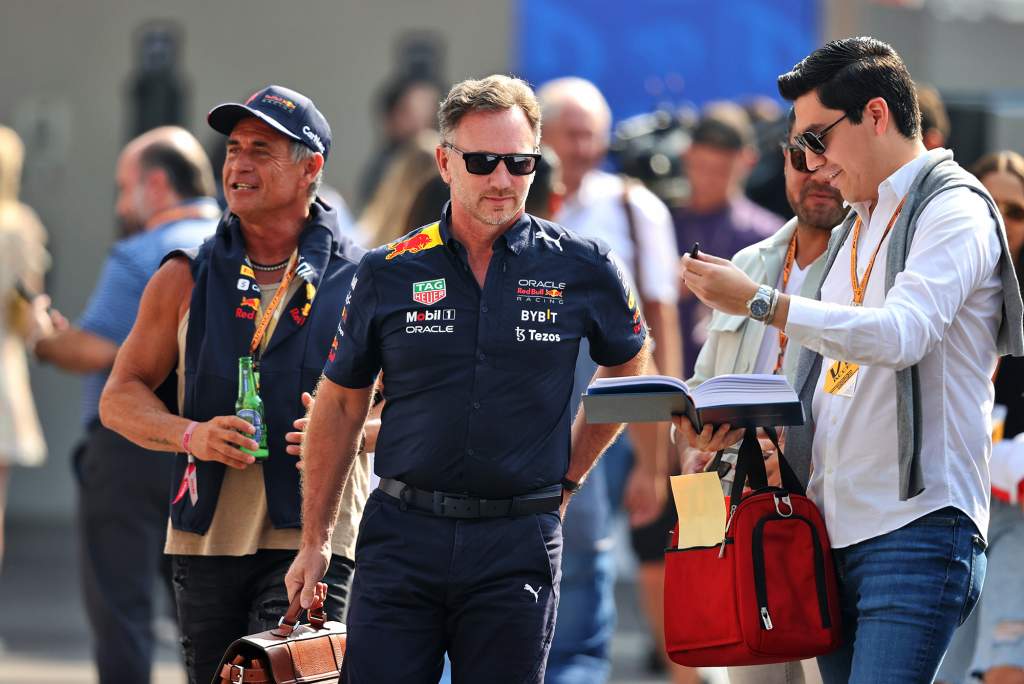 Horner said Verstappen was "was very upset about it and as a team we support him fully and we were equally upset about it", leading to the decision to not participate in any Sky interviews for the Mexico weekend only.
"We're obviously just disappointed with a series of derogatory comments that have been made on Sky so we felt that this weekend we'd just take a break and that it wouldn't do Sky any harm," he said.
"There needs to be balance in commentary. Some of the commentary is excellent, but some of the pieces… there's too much sensationalising and we stand together as a team.
"It's not just been Sky UK, it's been across all of the Sky channels – Germany, Italy. It was just for this weekend, it was just to register our discontent in sometimes some of the less impartial comments or accusations that are sometimes made as TV seems to be becoming ever more sensationalised.
"There has been no direct interaction with Sky from any team member this weekend."
Sky channels have still been able to use Red Bull driver interviews recorded by F1's in-house broadcast team.
Horner added that he felt Red Bull had become a "cheap target" and broadcasters needed to take a more careful approach.
"The world that we live in is always hungry for headlines and I think sometimes there needs to be a responsibility from the broadcasters not to feed those," he said.
Verstappen hits out at 'keyboard warriors'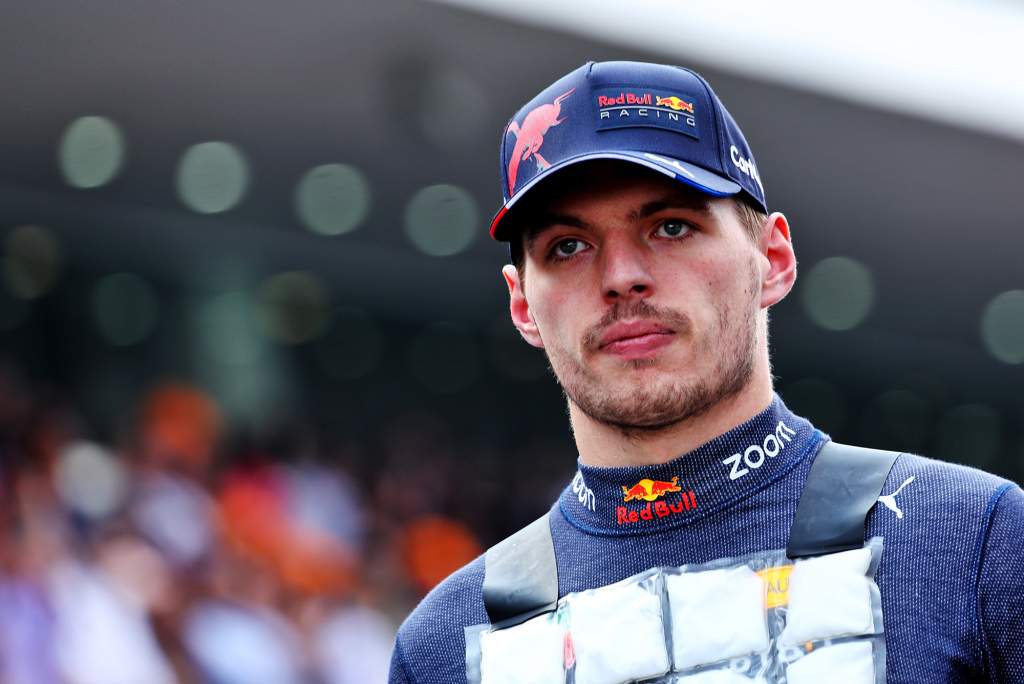 Beyond his Sky stance, Verstappen also took aim at the wider problem of toxic social media discussion around F1.
"I think it's just that the sport is more popular so there are more people watching, so more people are writing, just that," Verstappen said when asked why it was becoming more toxic.
"It's not great that they are allowed to write these kind of things so I hope we can come up with an algorithm that stops people from being keyboard warriors because these kind of people will never come up to you and say these things in front of your face.
"They're just sitting in front of their desk at home, being upset and frustrated and they can write whatever they like because the platform allows it.
"That can be really damaging and hurtful to some people, not how it should be."
Hamilton echoed Verstappen's comments and called for social media companies to take action – something he wasn't hopeful would happen.
"Social media is getting more and more toxic as the years go, we should probably all get off it," Hamilton said after the race.
"Mental health is such a prominent thing right now, so many people reading the comments and stuff people say and it is hurtful.
"Fortunately I don't read that stuff but the media platforms definitely need to do more to protect people, particularly young kids and women, but at the moment, they're not doing that so I think it will just continue."