Red Bull's petition to review Lewis Hamilton's penalty in the British Grand Prix takes the Formula 1 title battle to a legal battleground for the first time this season.
Hamilton was hit with a 10-second time penalty at Silverstone for being "predominantly" to blame for the collision that ended Red Bull driver Max Verstappen's race on the spot and sent him to hospital for precautionary checks.
However, Red Bull felt that the punishment was insufficient given Hamilton went on to win.
Red Bull lodged its petition to review last Friday, and a video meeting with the British Grand Prix stewards will now take place on Thursday at the Hungarian Grand Prix.
This will only determine whether a review takes place. Red Bull needs to convince the stewards that it has "a significant and relevant new element which was unavailable to the parties seeking the review at the time of the decision concerned."
Such petitions are rare, but this is far from unprecedented. Exploring five recent cases shows the sort of approach that could undermine Red Bull's bid – but also the narrow window that does exist to get the stewards' verdict changed.
Kimi Raikkonen
2021 Emilia Romagna Grand Prix
What happened: Raikkonen and Alfa Romeo lost their first points of the season because of a 10-second stop-go penalty issued after the race and converted into a 30-second time penalty, for failing to return to the pitlane and taking the restart out of position after losing places when he spun under the safety car.
Who tried to get a review and why: Alfa Romeo submitted documents allegedly showing the intent of the regulations in question, cited an International Court of Appeal case that said ambiguous regulations should be interpreted to the benefit of the competitor, and also contested that there was no precedent for such an incident, as claimed in the initial stewards' verdict.
What the stewards determined and why: The stewards dismissed two parts of Alfa's request but they did allow a review, on the basis that the stewards had miscommunicated the supposed precedent for this penalty – as there was indeed no such precedent in F1 but the stewards were referring to F2 and F3 incidents, which can be used as case studies in the absence of an F1 comparison.
The stewards also realised on review that the F2/F3 incidents in question did not follow a red flag, like in Raikkonen's case.
In their review, the stewards accepted there the rules "probably" didn't match the original intent. Unfortunately for Alfa Romeo, the stewards added that the regulations eventually published were clear in their own right.
They also found that while there was a mitigating circumstance in that the race restarted after one lap, not "several laps" as outlined in the rules, the breach in question simply carries a mandatory penalty – so as the evidence supplied by Alfa did not free Raikkonen of a breach, they stuck with the original decision.
Lewis Hamilton
2020 Austrian Grand Prix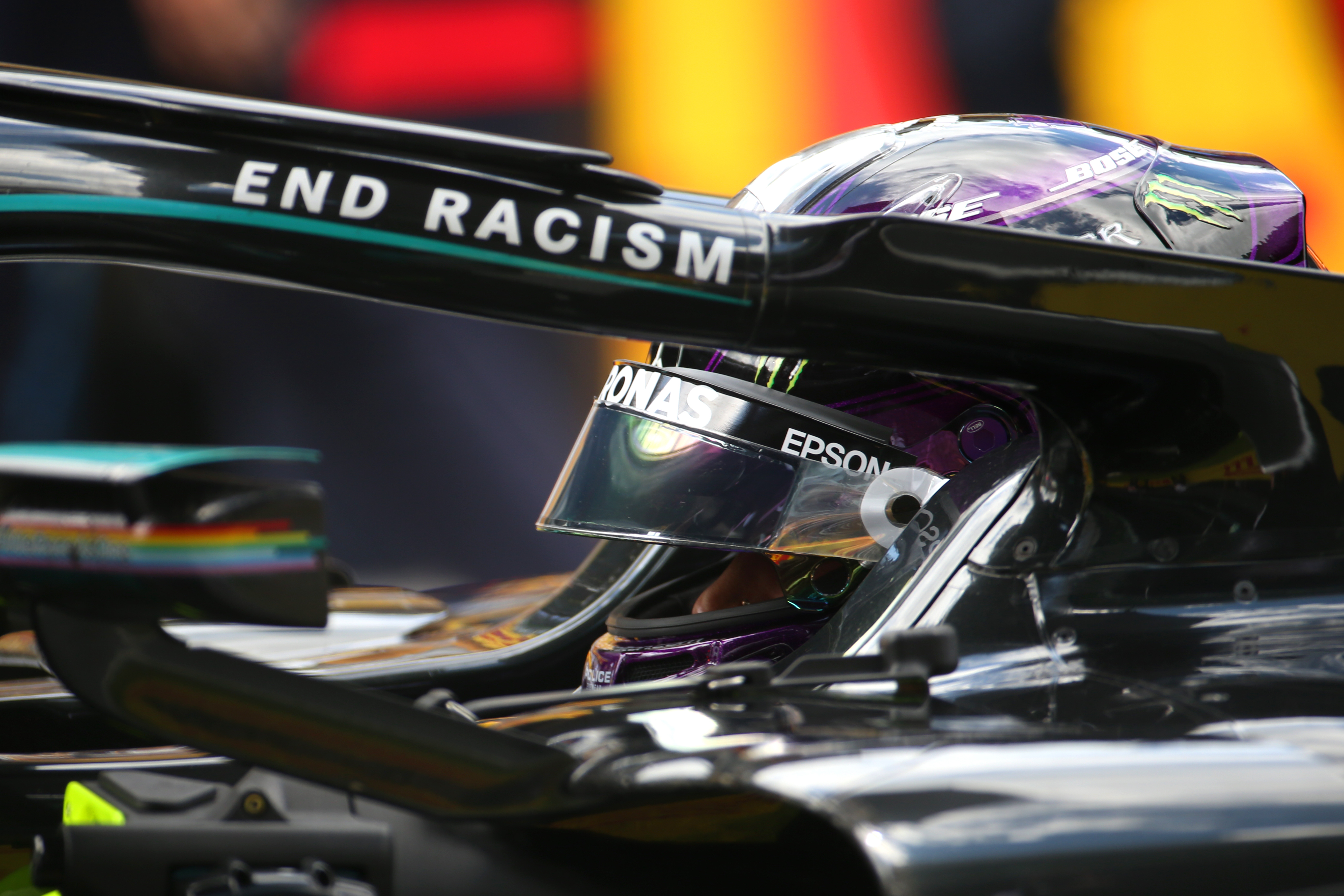 What happened: Hamilton escaped punishment for potentially failing to heed yellow flags at the end of Q3 after Mercedes team-mate Valtteri Bottas went off. This was on the basis that there was no evidence confirmed had been shown the yellow flag given his testimony that he had not been shown one.
Who tried to get a review and why: Red Bull requested a review and submitted evidence from a 360-degree video camera mounted on Hamilton's car that it argued showed Hamilton passing a flashing yellow light panel.
What the stewards determined and why: The stewards accepted that the 360-degree camera footage did constitute new evidence as no onboard footage was available to them when they made their decision. The request to review succeeded and the stewards subsequently hit Hamilton with a three-place grid penalty.
Sebastian Vettel
2019 Canadian Grand Prix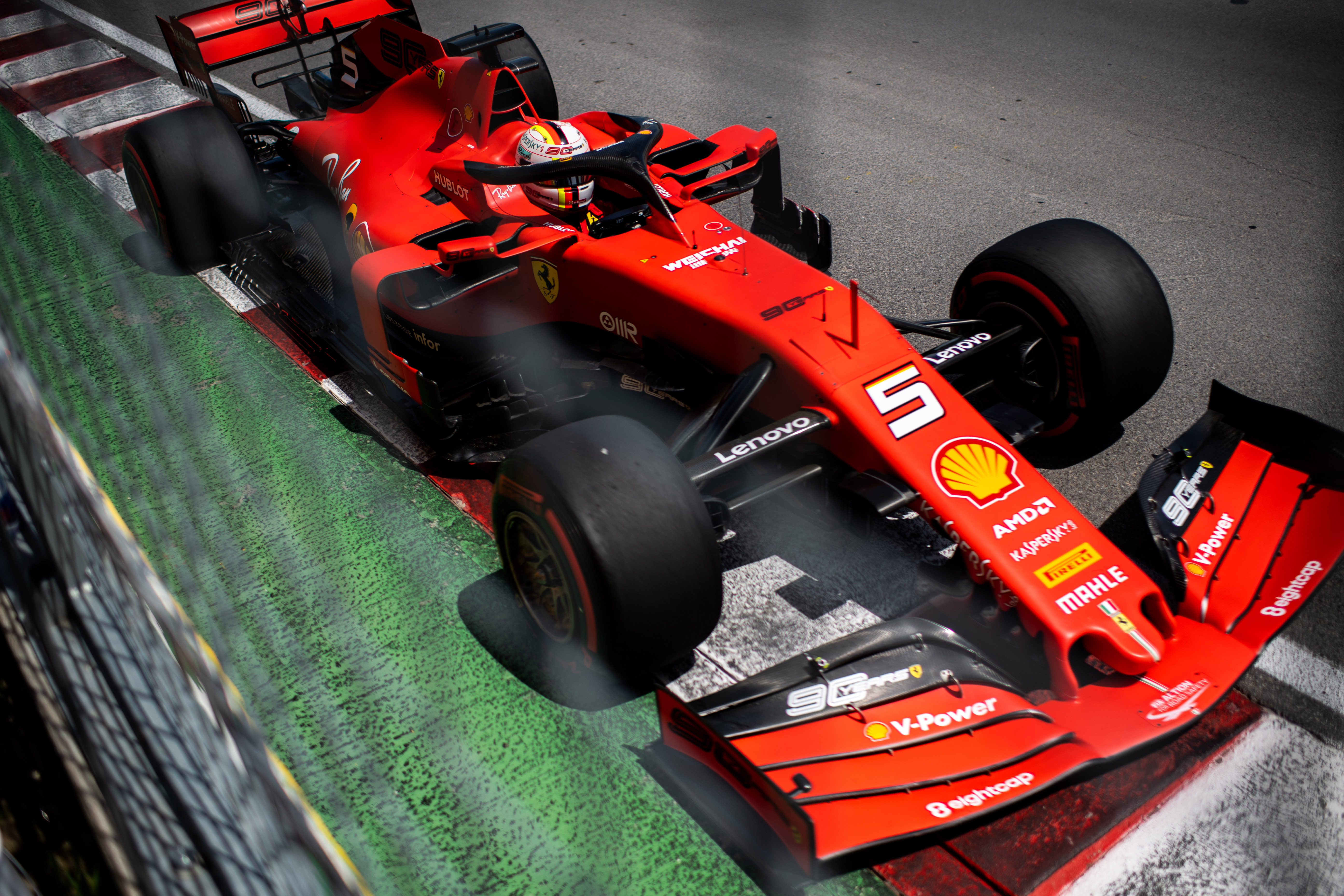 What happened: Vettel was given a five-second penalty that dropped him from first to second behind Lewis Hamilton at the chequered flag after being found guilty of rejoining unsafely after going off in the Turn 3-4 chicane.
Who tried to get a review and why: Ferrari invoked the right to review and presented seven items as new evidence in the hope of having the penalty rescinded. This included an analysis of telemetry data, a video analysis it put together, Karun Chandhok's Sky Sports F1 analysis of the incident, Vettel's face camera footage, post-race and video images, GPS analysis and Vettel's witness statement.
What the stewards determined and why: The request to review was rejected, with five of the items submitted dismissed on the basis they were available at the time. Vettel's face cam was accepted as new but found not to show any new information, with Chandhok's analysis dismissed as irrelevant as it was a third party's opinion.
Sergey Sirotkin (and…others)
2018 Azerbaijan Grand Prix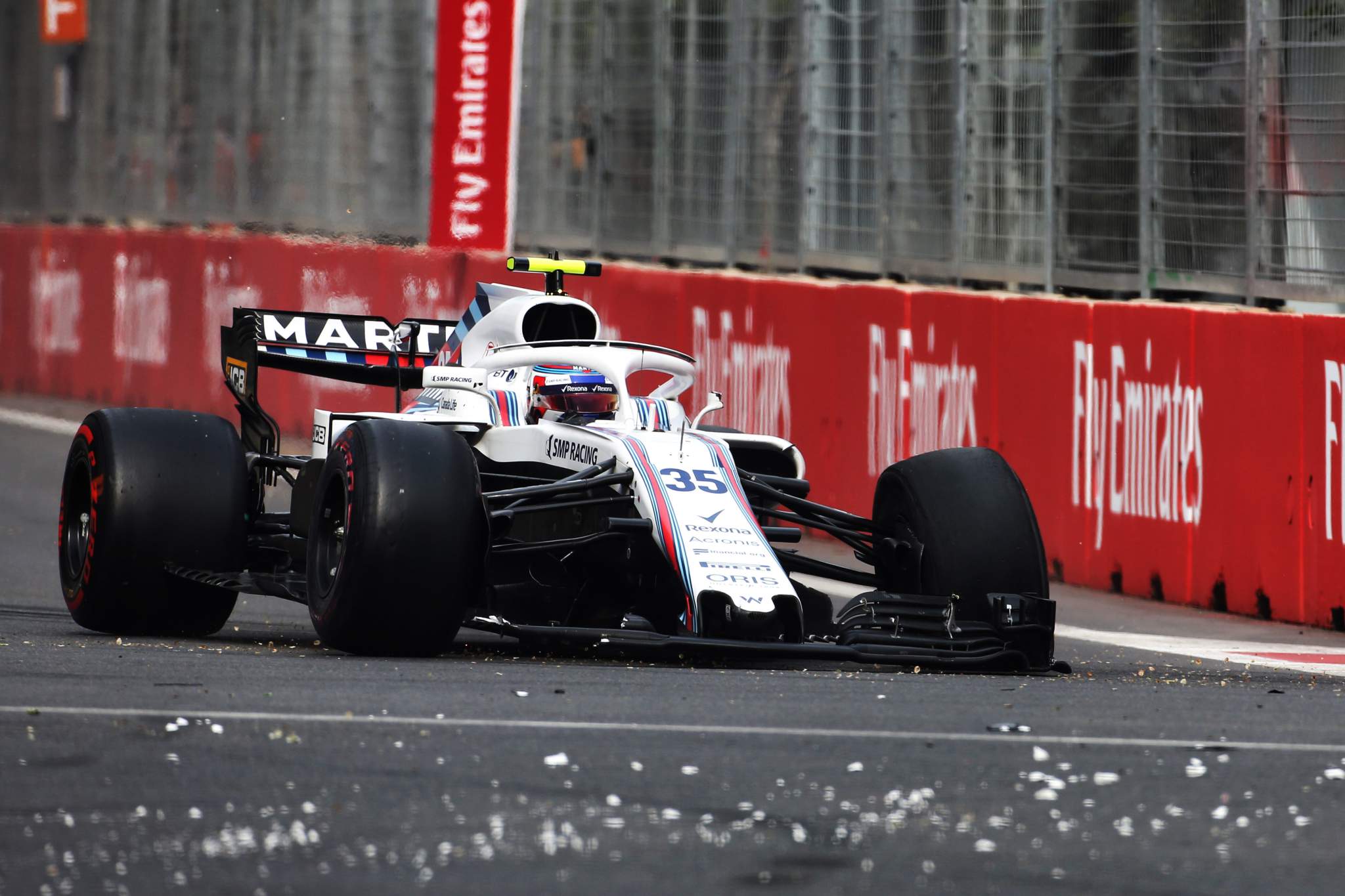 What happened: Sirotkin received a three-place grid penalty for causing a collision with Sergio Perez after the stewards deemed he "drove into the back" of the Force India.
Who tried to get a review and why: Williams took the unusual step of requesting the stewards review three different incidents – including Sirotkin's – AND look at an opening-lap incident involving Sirotkin, Nico Hulkenberg and Fernando Alonso, plus Alonso's return to the pits with a damaged car.
Broadly, its argument was that Sirotkin's punishment was unduly harsh given Kevin Magnussen (10-second penalty) and Esteban Ocon (no further action) had lighter sanctions for their own first-lap clashes. And Williams wanted to challenge the lack of action over the first-lap clash that left Alonso driving a heavily damaged car for most of the lap back to the pitlane.
What the stewards determined and why: The stewards weren't impressed and gave 10 reasons for a unanimous decision against Williams's petition.
Among those reasons were that the penalties applied were consistent with previous precedents, that the different incidents cited by Williams were not the same and therefore not comparable, that Williams had ample time to protest certain decisions at the event itself and chose not to, and most importantly that Williams had failed to offer any new significant or relevant evidence – dismissing items such as known footage of Alonso's recovery to the pits, and "media reporting".
Also, and perhaps most relevant to the Red Bull case given some of the team's complaints, the stewards said that Williams's protest of an "inconsequential" Magnussen penalty was irrelevant because it was established way back in 2013 that the consequences of penalties are not taken into account.
Sebastian Vettel
2016 Mexican Grand Prix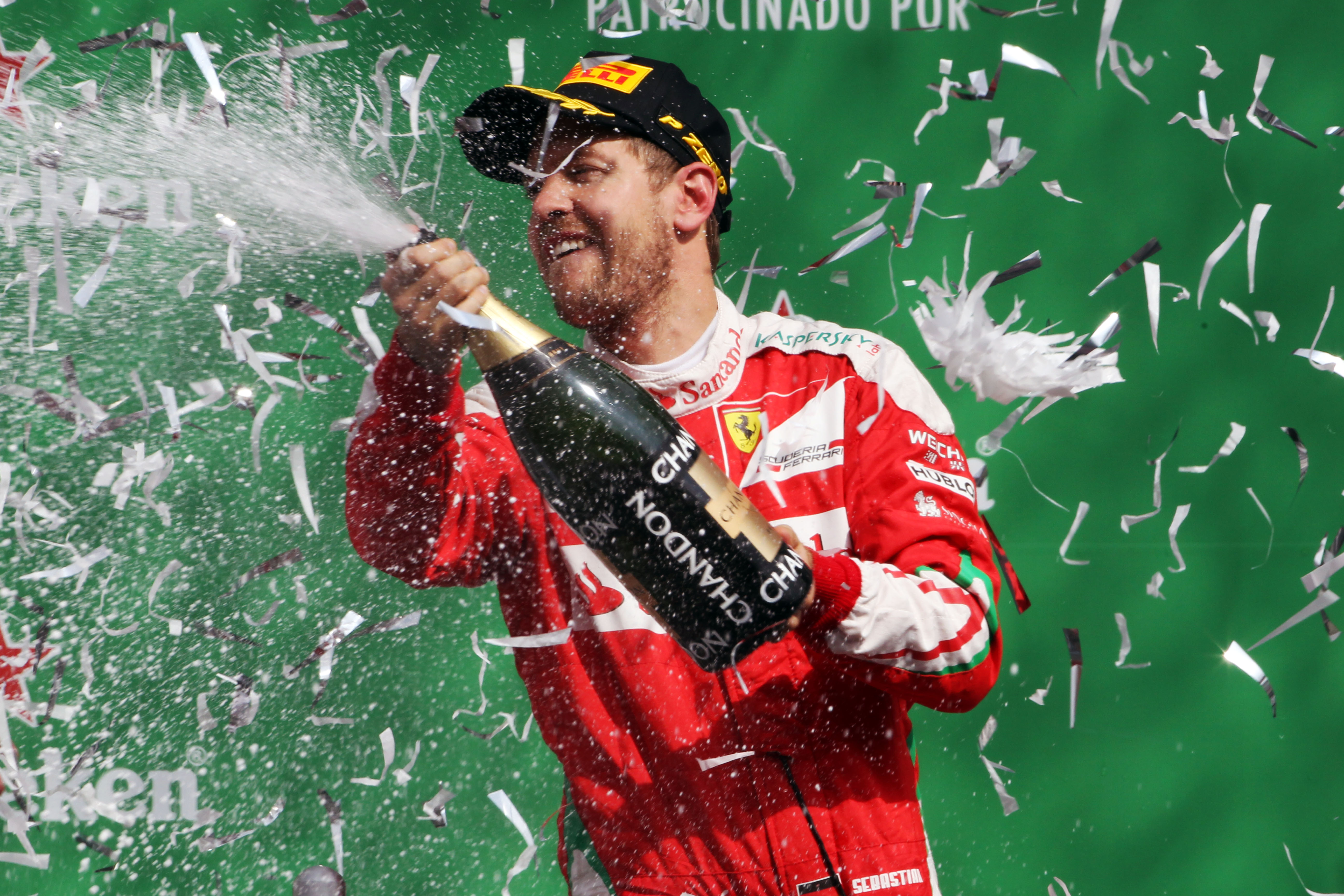 What happened: Vettel was given a 10-second penalty that cost him third-place to Red Bull driver Daniel Ricciardo at the finish. This was for illegally moving under braking while battling with Ricciardo late in the race.
Who tried to get a review and why: Ferrari requested a review in the hope of Vettel regaining third place, submitting two items it argued were new – GPS data and the failure of the race director to instruct Vettel to the advantage gained back, as had happened earlier in the race when Max Verstappen gained an advantage by leaving the track while passing Ricciardo.
What the stewards determined and why: The request to review was rejected. The GPS data was not new evidence because it had been available to the stewards, while the race director was deemed to have no obligation to request a driver return the alleged advantage.
WHAT DOES THIS MEAN FOR RED BULL?
There are more cases than these five dating back further than 2016 but this range shows how strictly the demand for "new" and "relevant" information is enforced.
It is rare for teams to get their reviews and even rarer for the reviews to overturn the original decision.
One of Red Bull's main gripes has been that Hamilton was insufficiently punished given he went on to win the race, but it is clear that the stewards do not take this into consideration – something FIA race director Michael Masi had already communicated after the British GP.
So, if Red Bull pursues that course of action it will almost certainly fail. Its bid will rest on providing new and relevant information – with the best bets likely being Verstappen's testimony (as he was not able to join the stewards at the time) or more significantly data from Hamilton's car from later points in the grand prix, after the decision was made.
There are increasing suggestions Red Bull will contest that Hamilton's entry speed at Copse was higher in his incident with Verstappen than at other points of the grand prix, for example.
However, while that information may be "new", it also needs to be "relevant" – and Hamilton was already deemed to be found guilty and punished.
That may put the emphasis on Red Bull producing evidence to make a case for Hamilton causing the crash intentionally, otherwise it will only reinforce the original stewards' verdict that Hamilton was "predominantly" to blame – in which case, standing by their original decision would seem likely.