One week after Lewis Hamilton's disqualification and amid Mercedes' bid to get his incident with Max Verstappen in Brazil re-opened, the possibility of a protest by Red Bull threatens further off-track interference in the title battle.
As reported by The Race, before qualifying had even taken place in Brazil Red Bull made a completely unrelated query about Mercedes' rear wing to the FIA, about something entirely separate to the reason Hamilton ended up being disqualified.
Red Bull has a theory that the Mercedes rear wing's mainplane might be deforming on-track down the straights at high speed, reducing drag, contributing to the advantage Red Bull said was "unraceable" in Brazil.
That's why Max Verstappen controversially checked out the Mercedes wing after qualifying and compared it to his own, with Red Bull claiming he reported "quite a significant difference" in how it felt.
It is almost a reverse of the flexi-wing row from earlier this season which led to Red Bull and other teams having to reinforce their designs.
"There are still things to look into because it seems at a certain speed the wing is flexing," said Verstappen.
"At the beginning of the season we had to all change the rear wings because of the back-off but it seems like something is still backing off over there.
"That's why I went to have a look."
It is unclear whether Red Bull's query will be met with any FIA intervention but Red Bull is believed to be keen to pursue the matter.
The team made several comments over the Brazilian weekend about Hamilton's straightline speed in particular.
Red Bull was apparently considering protesting Mercedes' rear wing before everything kicked off with Hamilton's failed test and eventually opted not to protest in Brazil.
But it has not ruled out doing so in the final three races.
"It's important to understand where the speed has come from," said Red Bull team boss Christian Horner on Sky Sports F1 after ruling out a protest at the Sao Paulo Grand Prix.
"Obviously they've had a new engine, they're running Monaco levels of downforce and yet when he passed Max he was close to 30kph quicker on that lap.
"So it's something that we need to understand.
"It's down to the FIA to police the sport and govern it, so we trust in them and their test and their investigation."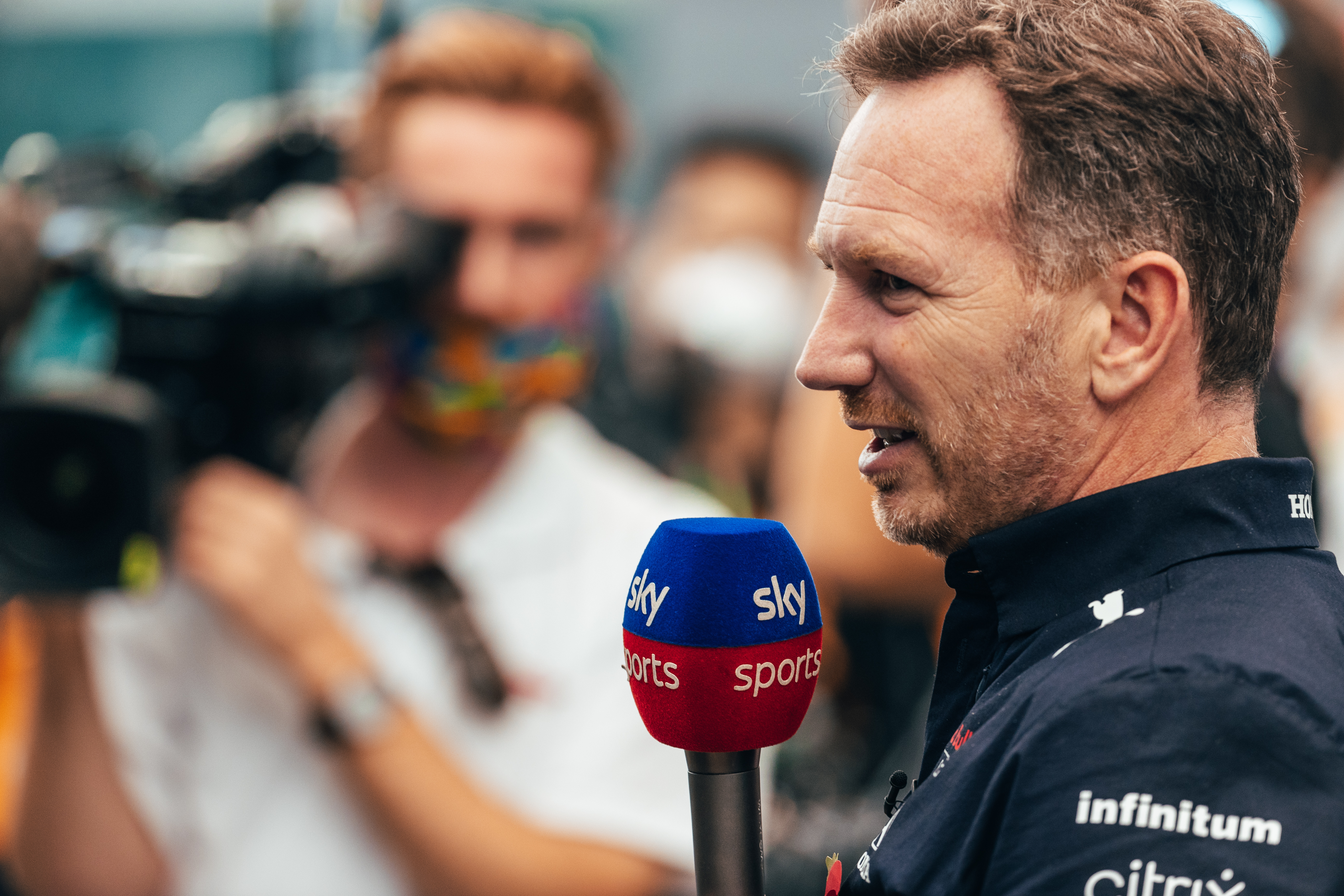 Hamilton's disqualification in Brazil qualifying then the absence of any penalty for Verstappen's incident with Hamilton in the grand prix left Mercedes deeply frustrated last week.
Team boss Toto Wolff was unhappy the rear wing irregularity was elevated immediately to a stewards' hearing rather than being dealt with informally like other small technical matters often are and even said "from now we'll be asking questions about everything – if a gentleman's agreement existed before it doesn't now".
But Red Bull had already gone down the "asking questions" route with its rear wing query.
And Wolff was in no mood to entertain the notion Mercedes is bending the rules to gain a straightline speed advantage.
"I think we are having a much less draggy car, the engine is fresh which makes a big difference," he told Sky.
"The concept is good on straightline speed, [better] than we had in the past."
He said that "people are free to challenge that and protest, which may happen" and offered to provide a rear wing that Red Bull could take home and "cut into a thousand pieces".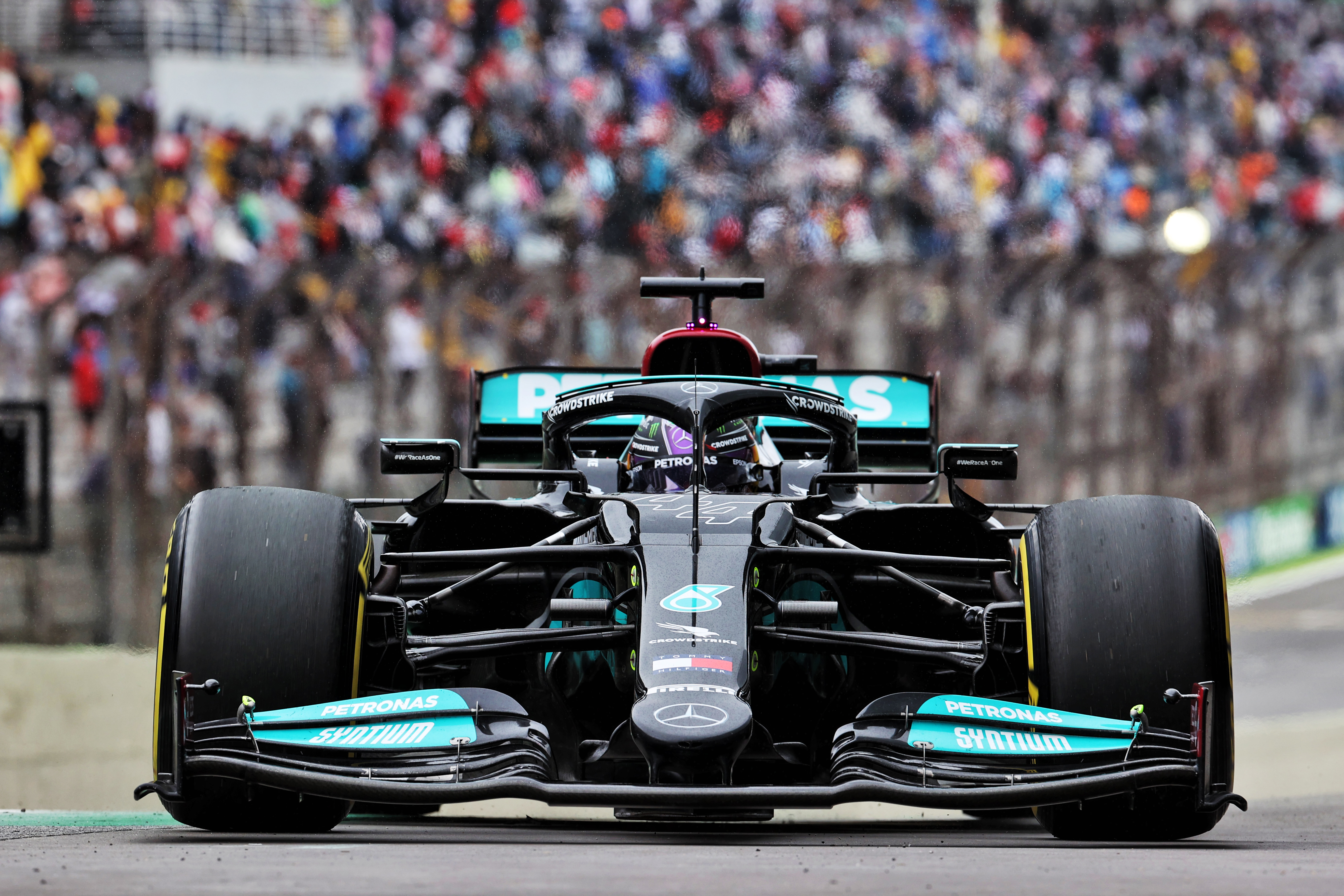 Wolff said he didn't care if a protest came, stressing: "The car is fully legal and we are happy to drive it everywhere."
"It's part of the game that you look at other parts of other teams, you challenge them, you need to be sceptical and maybe an inch paranoid," Wolff said.
"And that's OK for us."
Verstappen leads Hamilton by 14 points in the drivers' championship while Mercedes has an 11-point lead in the constructors' standings.
There is already one active case between the rival teams this week.
Mercedes and Red Bull will both appear in a video conference with the stewards on Thursday at the Qatar Grand Prix to hear Mercedes' case to get the Turn 4 incident between Hamilton and Verstappen reviewed.