In this crucial Formula 1 season for Sebastian Vettel, his performance in the opening round of Melbourne has a tone-setting significance.
Heading into the final year of his current Ferrari contract and with his younger team-mate recently signed up until 2024, can he turn the tide against the apparently irresistible momentum of Charles Leclerc?
Forget for the moment the question of how competitive the Ferrari SF1000 actually is, given its enigmatic performance profile in testing; just consider Vettel's performance relative to Leclerc's. If he digs deep, does he have it in him to match or beat this young, gifted and super tough cookie who seems to be the apple of his team's eye?
It's a question that Vettel himself might be pondering – or alternatively, avoiding.
Confidence is crucial in such a contest, a sort of virtuous circle feeding into performance which in turn generates greater confidence. Which can potentially be pricked by one super-fast lap by the other guy, one telemetry trace revealing him doing something you don't believe you can. It's a necessary part of the champion's psyche to be able to bounce back from such moments of doubt, and this is a four-time champion we're talking of.
But building a good foundation of confidence at the start of the season is going to be extra important for Vettel's 2020 campaign.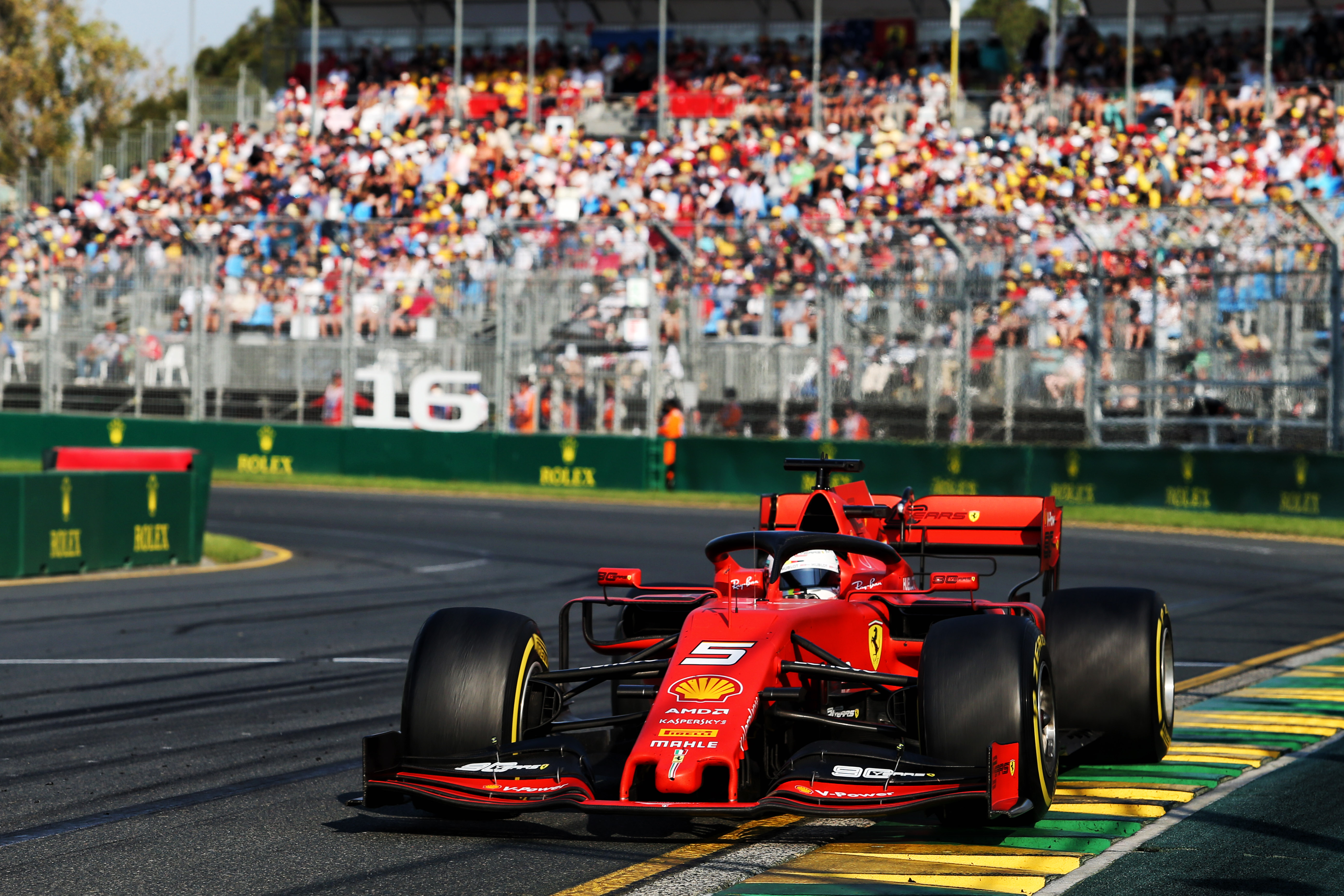 From this perspective, Albert Park is a good place to get his season underway. His track record here in the last few years is formidable. Last year, in his first event as Leclerc's team-mate he out-qualified him by a quarter-of-a-second and led the Ferrari challenge throughout.
I hear some of you objecting – after all, he needed the team to call Leclerc off his back in the race. Yes, but there was a reason for that – and it wasn't that Leclerc was out-performing him.
Call it raging against the dying of the light, but it suggested he wasn't ready to bow to the inevitable. Not yet
Running at the back of the four-car lead group, there was no undercut pressure upon Leclerc. So he was able to run a much more advantageous tyre strategy. Using tyres 14 laps newer than Vettel's, of course he caught him in the last stint. But he was able to do that strategy courtesy only of being out-performed and running at the back of the group, in contrast to Vettel who had to pit early to defend from Max Verstappen's undercut pressure.
The year before that, Vettel won. And the year before that (2017). In both 2016 and '15 he led the charge against the dominant Mercedes, the only red on the podium each time. He goes well at Albert Park and he can still be super-fast anywhere. As recently as Suzuka last year, his pole position seemed to shake Leclerc, who said, "My lap was a really good one – I thought."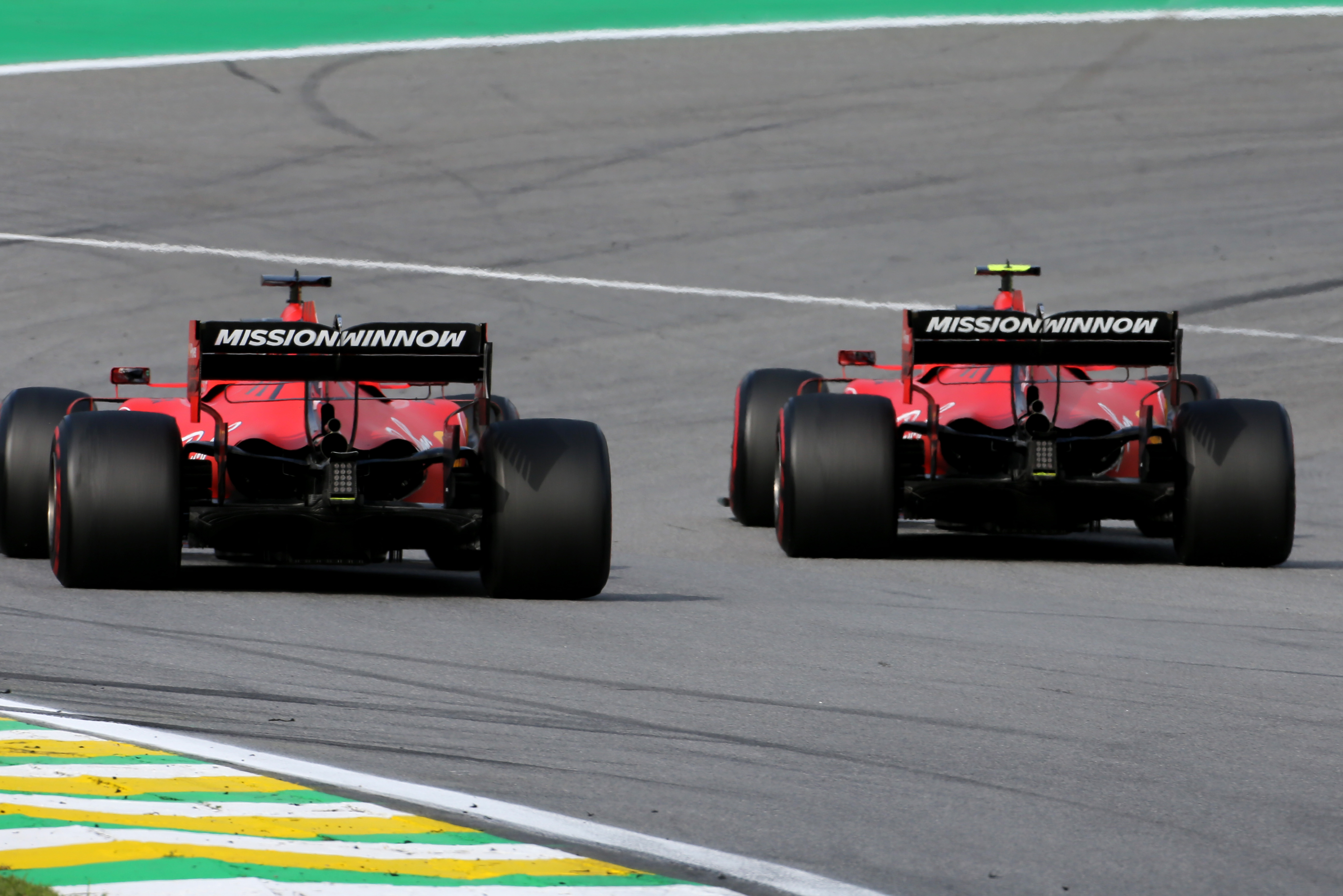 This was Vettel the competitor fighting back after a confidence-sapping series of drubbings. Unfortunately it got a little too competitive a couple of races later, in Brazil. But that late-season fightback – the signs of which were there from as early as Monza qualifying – was significant for Vettel.
Call it raging against the dying of the light, but it suggested he wasn't ready to bow to the inevitable. Not yet. If time wanted to steal from him, it was going to have to try harder. He wasn't ready to give it anything.
That's the trajectory of performance he is trying to stay on after the interruption of the off-season. Mattia Binotto says Vettel remains at the head of the shortlist for the seat beyond this year. But to stay there, he needs to pull off an incredibly difficult balancing act: to extract from himself Leclerc-matching performances without straying into over-competitiveness that hurts the team.
That's perhaps a more excruciatingly difficult seasonal challenge than that faced by any other driver on the grid – and Melbourne this weekend is the first hurdle to clear. Don't dismiss his chances of doing just that.