AlphaTauri driver Pierre Gasly has been one of the standout performers of the 2020 Formula 1 season, not just because of his shock victory in the Italian Grand Prix but also because of his consistently good results – fifth place in the Portuguese Grand Prix being the latest.
Gasly has scored 82% of AlphaTauri's points, a greater contribution than any other driver to their team's tally this season, with just four blanks in 12 races. Only one of those failures to score was down to an error of his own when he put his car in a questionable position on the opening lap at Mugello and was caught up in the crash on the approach to Turn 2. He has been a star midfielder and is ranked fourth overall for the season so far based on The Race's average driver ratings.
Yet speaking after Friday practice in Portugal, Red Bull team principal Christian Horner explicitly ruled out the possibility of Gasly being brought back as Max Verstappen's team-mate in 2021. He gave a flat no when asked if any drivers currently in the Red Bull stable were contenders should the team, as it is on the verge of doing, decide to drop Albon. Soon after, Gasly was confirmed to be staying at AlphaTauri for 2021.
The answer cannot lie solely in his performance level, which has been exceptional even if the belief is Verstappen could drag more pace out of the AlphaTauri. But the full reasoning must be found in the team's experiences of running him during a difficult first half of 2019.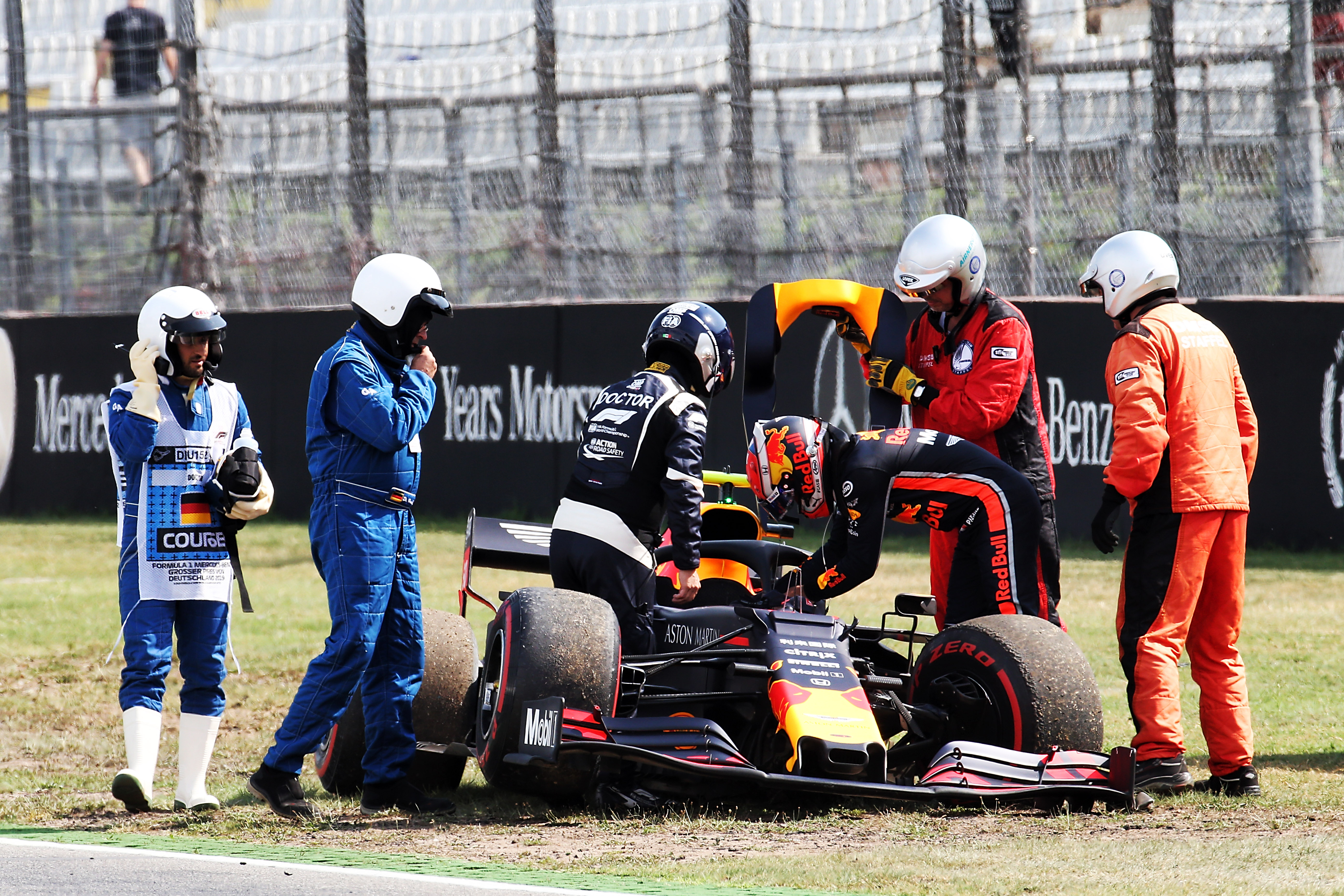 Gasly's campaign was poor, on average 0.529s slower than Verstappen in qualifying – a few hundredths faster than Albon's average but in the same ballpark – with a best finish of fourth. When he was dropped, Red Bull left the door open for a possible return in the future and his performances since then, during which he has comprehensively beaten team-mate Daniil Kvyat, have proved him to be a more consistently strong driver.
"Obviously, we have a lot of information on the drivers over a big period of time," said Horner when asked by The Race why Gasly is not in consideration in 2021.
"Pierre has done a super job today, he's driving very well in that environment with AlphaTauri, he's comfortable in that car with perhaps the less pressure that goes with that environment as well, and less expectation.
"Obviously, their aspirations as a team are different [to what] it was as Toro Rosso. So it makes sense that the fit works well in both directions with Pierre and the AlphaTauri team."
It's true that the Gasly/AlphaTauri combination is working superbly and Red Bull does see a more prominent role for its second team now it has been rebranded to promote its fashion company. But for all the rhetoric, it's still a second team and given the scale of the problem Red Bull Racing has with finding the right team-mate for Verstappen, this would surely take priority over any demands to deploy him at AlphaTauri.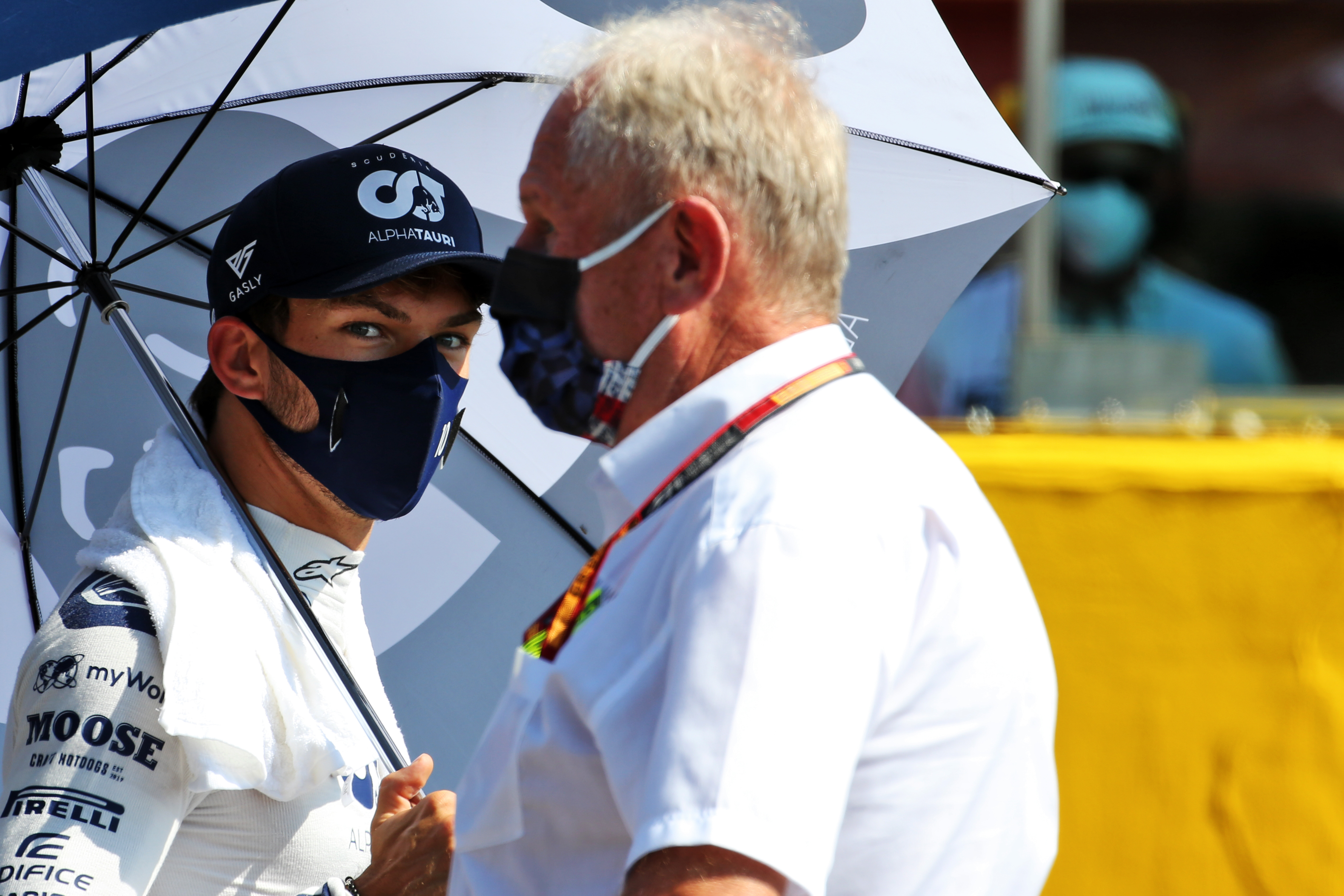 As Horner and Red Bull motorsport advisor Helmut Marko have already said, if Red Bull gets into a position to fight for the title, which is still its aspiration for 2021 despite the fact the current car will be carried over thanks to regulations brought in once the COVID-19 pandemic hit, it desperately needs a strong wingman for Verstappen. It requires its own version of Valtteri Bottas, you might say.
In Gasly's final race for Red Bull in Hungary last year, his presence within a pitstop's time loss of Verstappen might have allowed Red Bull to win the race as it would have made the Mercedes decision to pit Lewis Hamilton to attack on fresh rubber more complicated. Sometimes, the support driver simply needs to be there in range, something Gasly wasn't in the first half of 2019 and Albon hasn't been since.
But Gasly has clearly improved since then. The fact Horner pointed to the pressure level being different at AlphaTauri in the midfield is revealing and perhaps hints at the true reason.
Gasly's all-round approach was not always popular at Red Bull, where he was reckoned to be too obsessed with small details such as making multiple seats, chasing the set-up for specific corners rather than focusing on the 'global' compromise for the lap, not adapting to the dynamics demands of the car and not taking direction well. Strong performances for AlphaTauri won't eliminate doubts the same will happen again.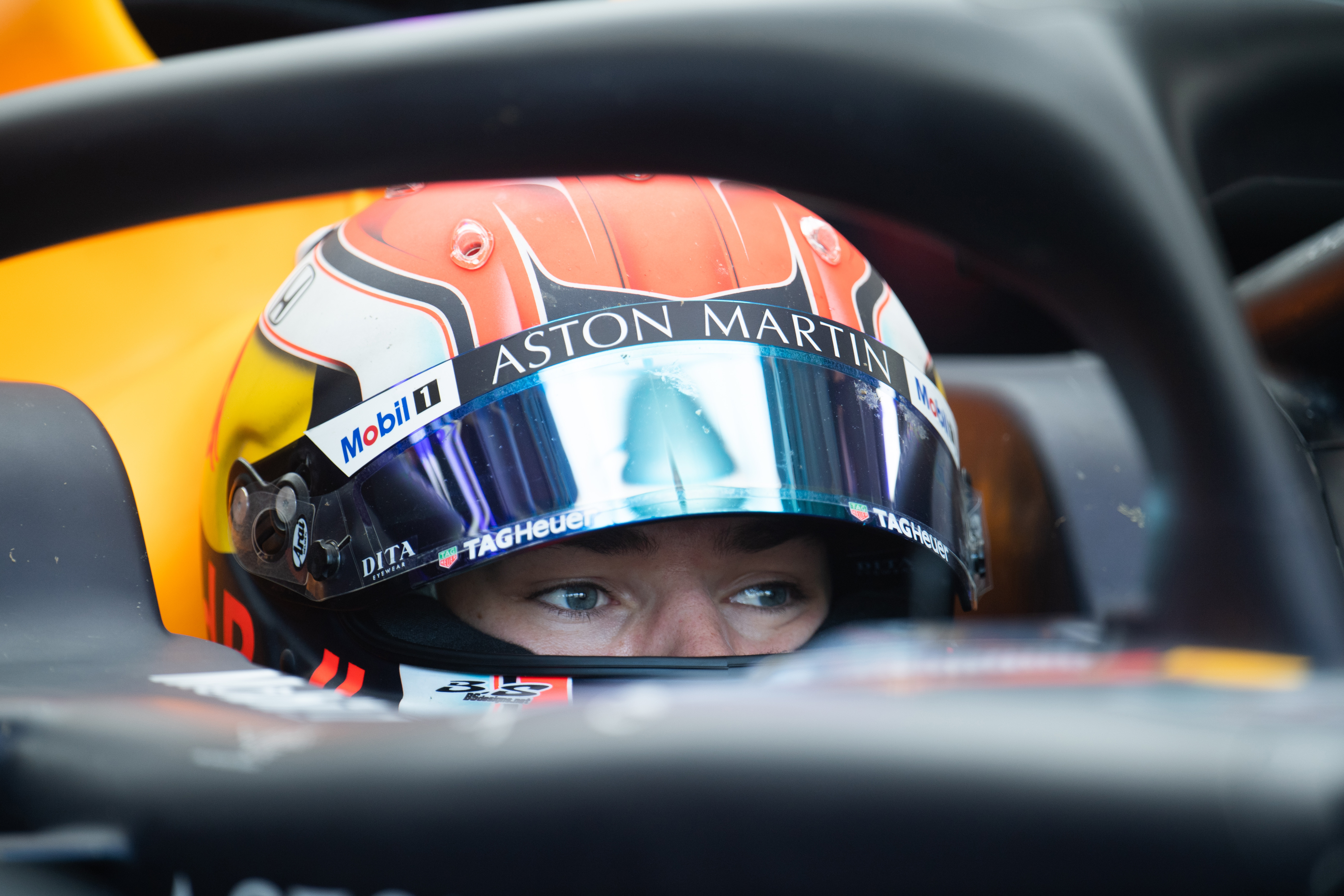 "You've got to look at all of the options and I don't think we'd be doing our job if we didn't look at the situation with Formula 1 – there are obviously drivers that have got significant experience and ability that could be available," said Horner.
"But our first and foremost priority is to give Alex the opportunity to lay claim to that seat. Let's not forget when he jumped in the car last year, he outscored and outperformed Pierre significantly in the balance of 2019. So if we were to swap them back, why would it be any different?"
'Why would it be any different?' is a question that's at the heart of the matter. Returning to a path that has already failed once is a high-risk strategy and the fear is that Gasly would have the same problems – potentially creating a revolving-door situation where Albon is plugged back in at his old team and himself stars in the midfield. This would be a absurd situation to get into.
Gasly does appear to be a different driver in terms of his effectiveness, having evolved from a more mercurial, peaky performer into one who can now join the dots of performance. In the very tight midfield, that's allowed him to thrive and he's produced a season of strong qualifying laps and, crucially, consistent race drives across a wide range of circumstances. But that's not enough to convince Red Bull.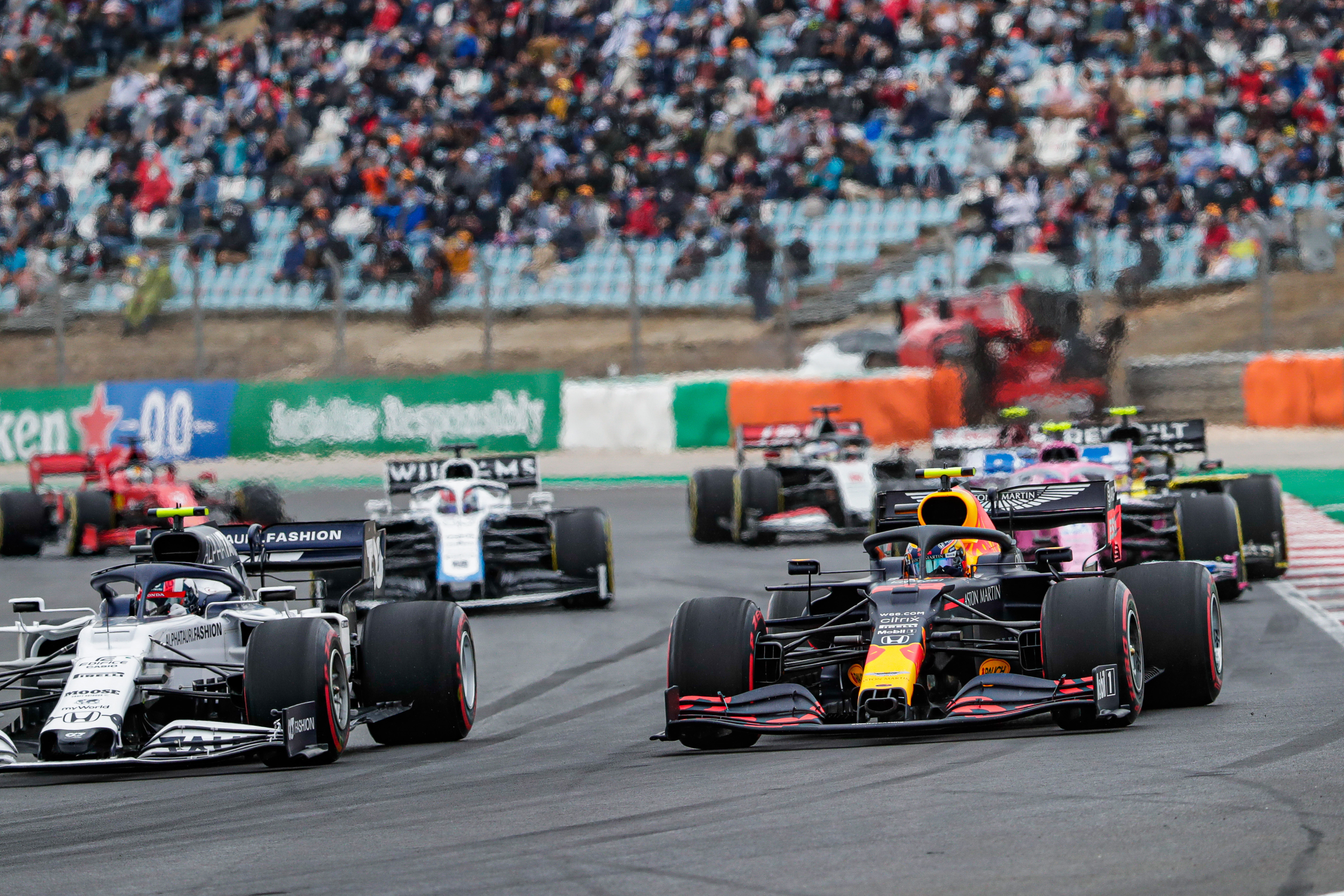 Horner also points to the different challenge of extracting the best out of the Red Bull compared to the AlphaTauri. While Gasly himself told The Race recently that he felt the AlphaTauri was "quite a similar car to drive", Horner believes this isn't the case. One thing that is certainly different is the presence of Verstappen, an extraordinary driver who, alongside Lewis Hamilton and, increasingly, Charles Leclerc, is one of the toughest team-mates to go up against.
"I think that the car is a more difficult car to drive than the AlphaTauri – we know that, it's very, very clear," said Horner. "I think that the car is much more, shall we say, rear-sensitive, and I think that that can be unnerving for drivers.
"Max copes with that incredibly well. Other drivers have struggled more with that. I think that's just the facts of it.
"If Alex was in an AlphaTauri, he'd probably be doing a very similar job, as we saw last year, to that of Pierre, I've got no doubt of that. So it's just the characteristics of our car.
"They're struggling to commit on corner entry. You see it a little bit with a Ferrari with Leclerc and [Sebastian] Vettel at the moment, you see it in the race with Hamilton and Bottas today. That's just the way it is sometimes."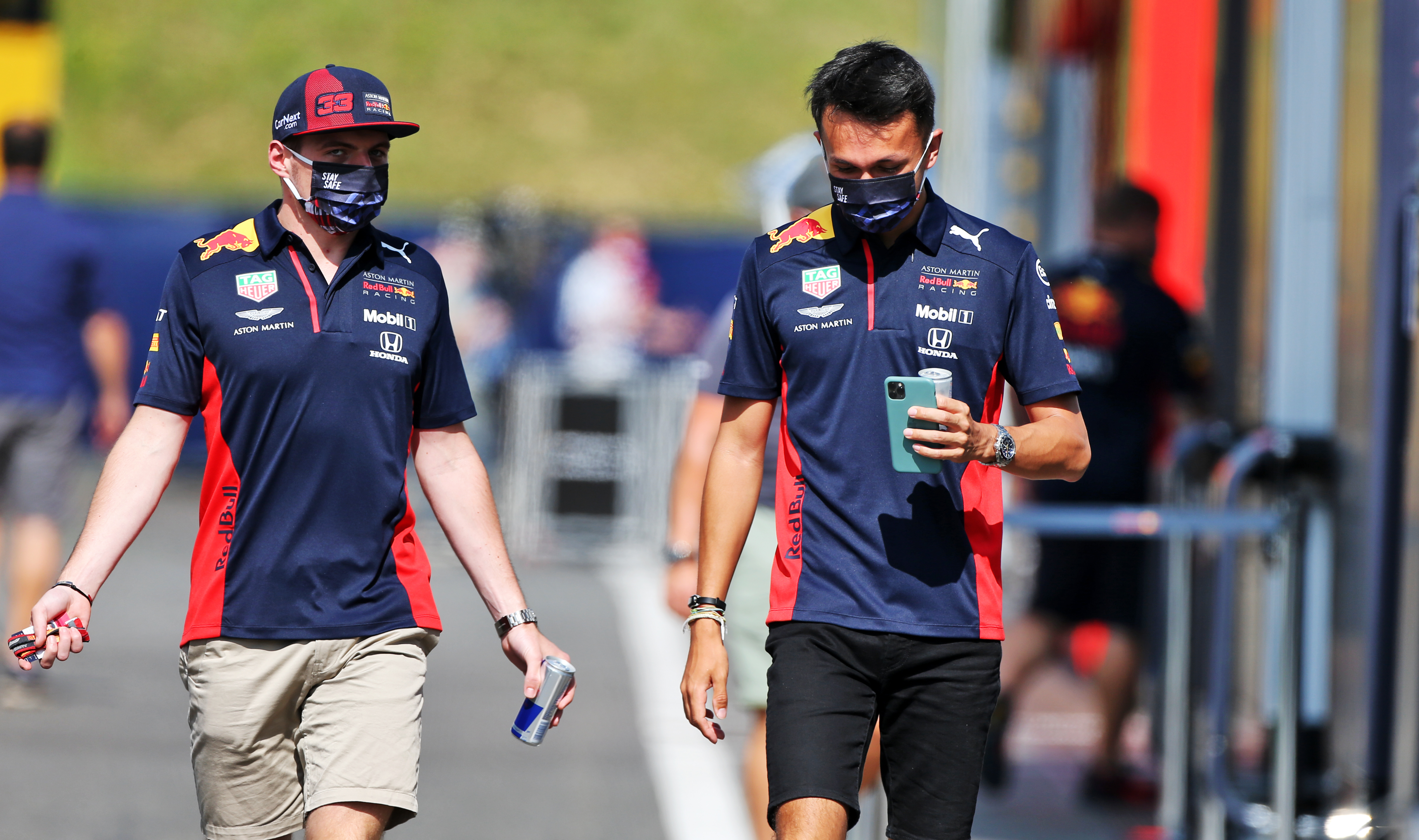 What's clear is that Horner doesn't believe Gasly is up to the challenge of going up against Verstappen and deliver at the level expected of its second driver. He might be right and given the Red Bull team has experience of running Gasly it would be wrong to bring him back unless there was absolute confidence in his capacity to do the job. While Red Bull is criticised for its treatment of drivers, it has brought through three of the pre-eminent F1 racers of recent times – Verstappen, Daniel Ricciardo and Sebastian Vettel – and it rightly sets the bar sky-high.
While supporters of Gasly will argue it's unfair that he's not given another chance, remaining at AlphaTauri could be the best thing for him. This will allow the 24-year-old to continue to excel and develop as a driver with an outside chance of changing Red Bull's mind for 2022, which isn't out of the question whether Albon is kept on or a stop-gap such as Nico Hulkenberg is signed. But if that doesn't happen, it will also allow Gasly to catch the eye of other teams and continue to evolve as a driver.
One way or another, that means he could still be on a path to winning more races in F1 even by remaining at AlphaTauri next season, a trajectory a repeat failure at Red Bull would significantly damage.