A miserable first two laps in the Portuguese Grand Prix wrecked Alex Albon's attempt to respond to the ultimatum he has been handed over his Red Bull Formula 1 future.
Red Bull has made Albon's situation clear as it bids to finalise its driver line-up for 2021: it wants to keep Albon alongside Max Verstappen but needs its second driver to "justify" the position.
"It's Alex's seat to lose really," team boss Christian Horner told Sky Sports F1 ahead of Portuguese GP qualifying.
"We're getting to a point in the year where we're going to need to make decisions, really within the next two or three weeks about our line-up for next year.
"Our hope and desire is that Alex demonstrates and just grabs that seat by the scruff of its neck and owns it."
Albon did not do that in qualifying as he only managed sixth on the grid, allowing a Ferrari and a Racing Point to slip in between himself and Verstappen.
But the opening two laps of his grand prix on Sunday were far more damaging.
Albon fell behind the two McLarens on the run to Turn 1, where Daniel Ricciardo toughed it out round the outside of him as well, and Albon then had a big lock-up on cold tyres into Turn 3.
He managed to get back in front of the Renault, and was still seventh for most of the lap after Sergio Perez's spin, but then lost a place to Kimi Raikkonen's charging Alfa Romeo and was mugged by Ricciardo through Turn 14.
"We didn't have grip at all to start the first lap really," Albon later lamented. "It was all over the place."
Albon lost another place to Pierre Gasly at the start of the second lap as the AlphaTauri dived down the inside, leaving Albon to run extremely wide out onto the run-off – which he also did a few corners later at the Turn 5 hairpin when Lance Stroll demoted him and allowed Esteban Ocon to sneak past as well.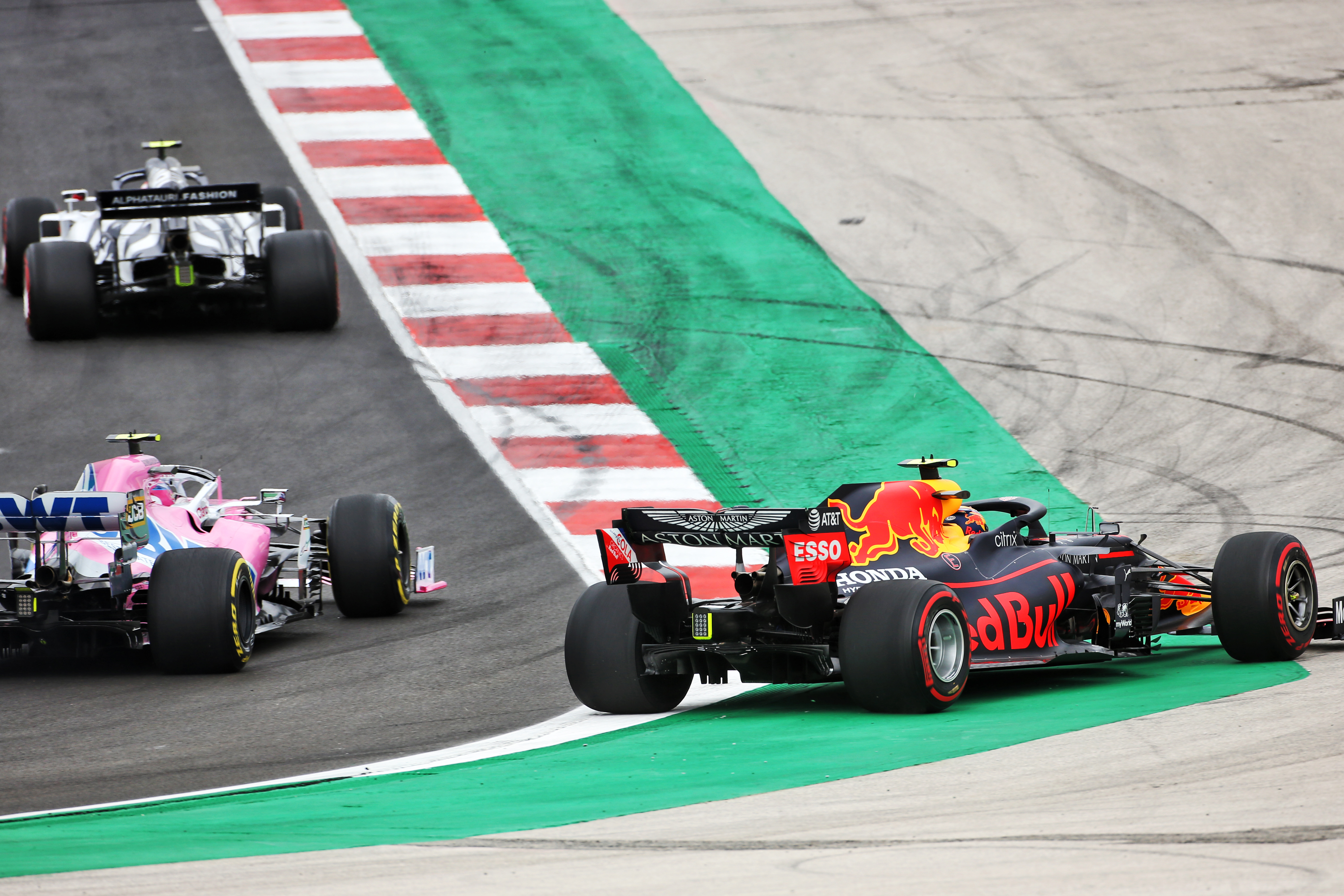 George Russell nearly got ahead in his Williams as well but Albon stabilised the loss in 12th place, and the chance of a strong result went out the window.
From there he endured a frustrating grand prix in which he rarely looked like getting back into points contention and an enforced second stop because of high tyre wear, with his left-rear "pretty much down to the canvas", condemned him to a distant 12th.
"It's been a difficult race for him," admitted Horner. "We need to look at all of the data, all the information, try and understand why his tyre wear for example was significantly higher.
"There's plenty to look at, plenty to understand, and obviously he'll need to bounce back in less than a week's time."
The result was Albon's second-worst finish of the season, and means he has scored just one point in three races since his first F1 podium in the Tuscan Grand Prix.
"Within the next few weeks, we're going to have to make a decision. We know what all the options are" :: Christian Horner, Red Bull
Albon said after qualifying that he had been set no specific performance goals by Red Bull to "justify" his drive but that proof of improvement was essential.
Unfortunately, he was unable to rescue his race on Sunday with a combative drive similar to the ones he produced earlier this season.
"Once the tyres were up to temperature the car was actually pretty good, but I spent the whole race stuck under the gearbox of another car," he said.
"I knew it was going to be hard to overtake here but I was struggling a lot in the last corner, so I could never really stay that close to have an opportunity into Turn 1. And that was really it."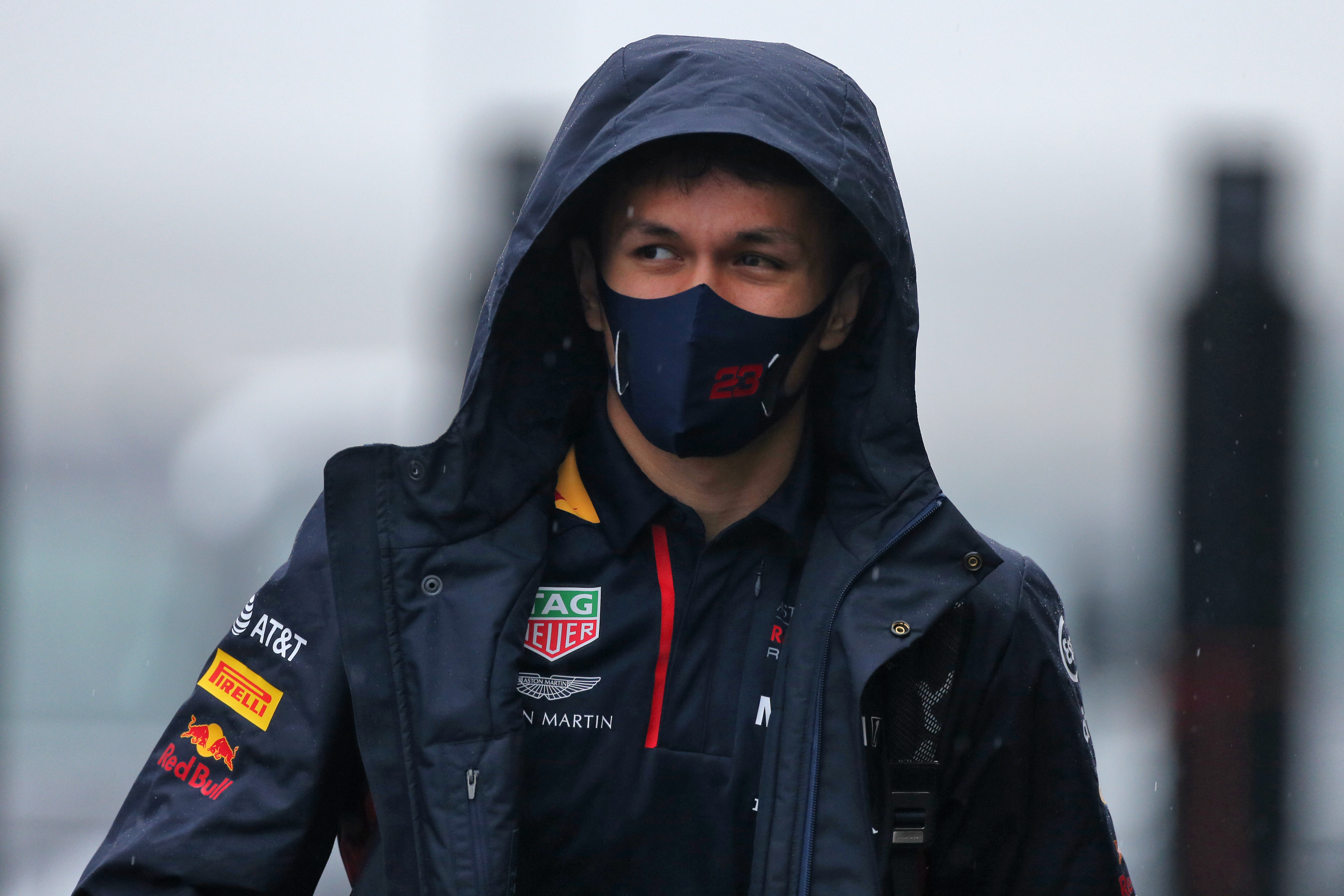 Red Bull has indicated it wants to make a driver decision by the Turkish Grand Prix, with out-of-contract options Nico Hulkenberg and Sergio Perez the candidates as Red Bull will not promote Pierre Gasly again.
That theoretically only gives Albon next weekend's Imola round to convince Red Bull he should be kept on.
He said it was an opportunity to move on immediately, noting that "it's easy to put this one behind us and focus on that one". But Horner acknowledged time is running out and the only silver lining for Albon is that Horner ruled out replacing him before the 2020 season ends.
"The reality is there's not so many races left in the season, and it's getting to that time of year where we need to start thinking about next year," said Horner.
"So, I think within the next few weeks, we're going to have to make a decision. We know what all the options are.
"We're committed to Alex for this year and everybody in the team wants him to lay claim to the seat next year.
"He's a great guy. We believe he does have talent. He's still only in his second year of Formula 1, and it's tough, it's very tough. It's mentally tough. It's tough going up against Max.
"He showed he can bounce back previously, and I really hope for him that he can bounce back from a difficult weekend here in Imola next weekend."