The Spanish Grand Prix weekend was the first test of the recently upgraded McLaren Formula 1 car on what could be called a 'pure' aerodynamic circuit.
Lando Norris's third place in qualifying suggested a dramatic step forward, but the race proved that, in his words, "we're slow".
Norris's race unravelled seconds after the start when he sustained front wing damage when he clipped Lewis Hamilton's Mercedes at Turn 2. That forced a pitstop for a nose change and he finished a lapped 17th.
But he believed he would "probably not" have been able to score points even with a clean race, something backed up by team-mate Oscar Piastri struggling home in 13th having shown similar pace to Norris in Q3 before an error at Turn 10.
Norris cited the conditions in qualifying that flattered the pace of the McLaren MCL60 as special, with the race performance more representative of McLaren's actual level.
"Because we're slow, we have been all year," he said when asked why he was so pessimistic about being able to score points without the first-lap incident. "There's nothing else to say.
"Yesterday the cars weren't any different, and yesterday was a special day. Some good teams struggled a lot and some of the worse teams did a better job, so it was just an odd day, people making a lot of mistakes and we capitalised on that.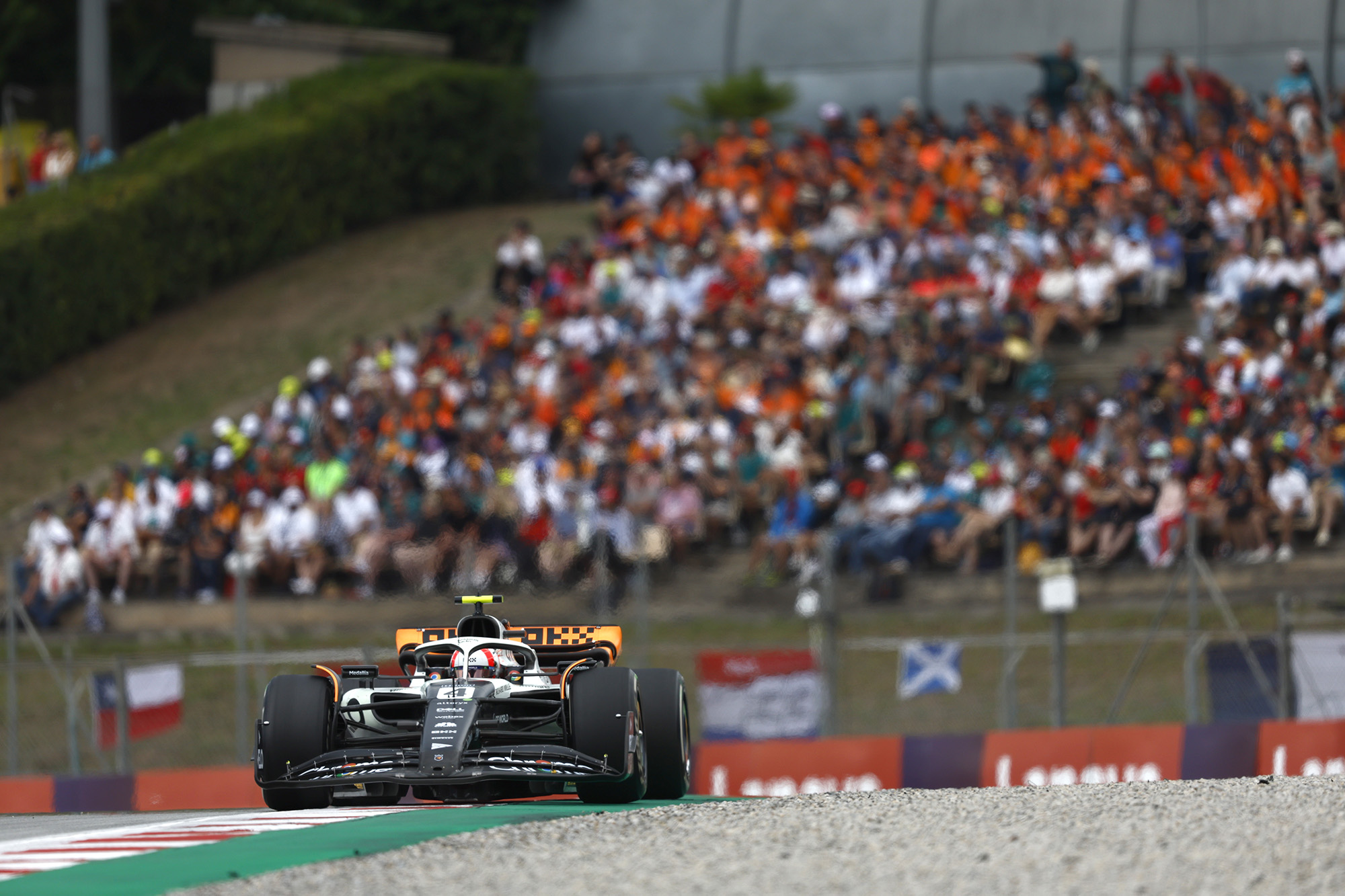 "Apart from that we've been off the pace all season, struggling to finish in the points in half the races.
"There was the expectation that we would have had a very difficult day [in the race]. We're clearly nowhere near as quick as Alpine, Aston [Martin] or all of these top-five, top-six teams, so there's no point in thinking we're going to finish in the points because we're just not quick enough."
Piastri slid out of the points early on after what he described as a poor first lap, but he echoed Norris's position and said the McLaren "didn't have the pace to really do anything".
But this should neither come as a surprise, nor be taken as definitive proof McLaren can't deliver on its target of being significantly more competitive later in the season even though it needs to make some massive steps to do so.
McLaren's upgrade package, introduced at the Azerbaijan Grand Prix in late April, represented a change of direction in floor-edge concept. As Norris said in March, this was a specification McLaren should have started the season with but did not having recognised the impact of the raised floor edge rules for 2023 and the resulting need to go this way too late.
The Baku upgrade added a small amount of performance, although the favourable track characteristics there flattered McLaren and allowed it to be at the front of the midfield group.
But the next major development package – which the team is now hoping to introduce at the Austrian Grand Prix at the end of this month or, if not, at the British GP a week later, having brought it forward – is one expected to offer a bigger performance gain.
"Baku, as we said 100 times then, it's just a different direction to go in with the floor, a different philosophy, we didn't say it was going to bring us much performance," said Norris.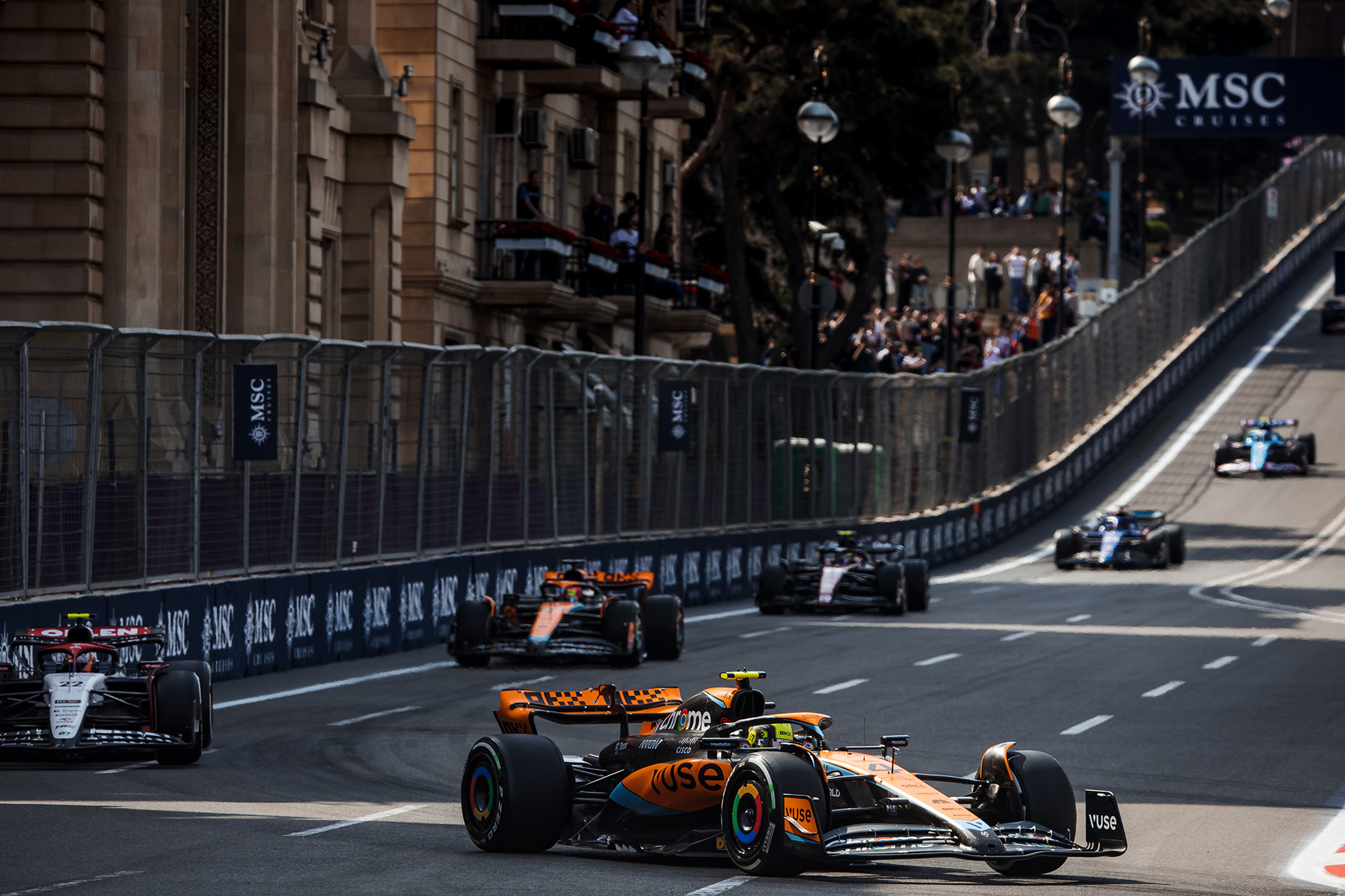 "It maybe brought us half-a-tenth to a tenth, maximum, and a lot of other teams brought upgrades here, brought them to the last few races and we haven't.
"We're not expecting anything more than what we're doing now. We're doing our best to try and get in the points and if we do, it's been an amazing day for us.
"But the expectation is almost to not finish in the points at the minute. That's just how it is.
"The next set of upgrades are coming towards Silverstone, so until then we just have to keep trying our best, simple as that."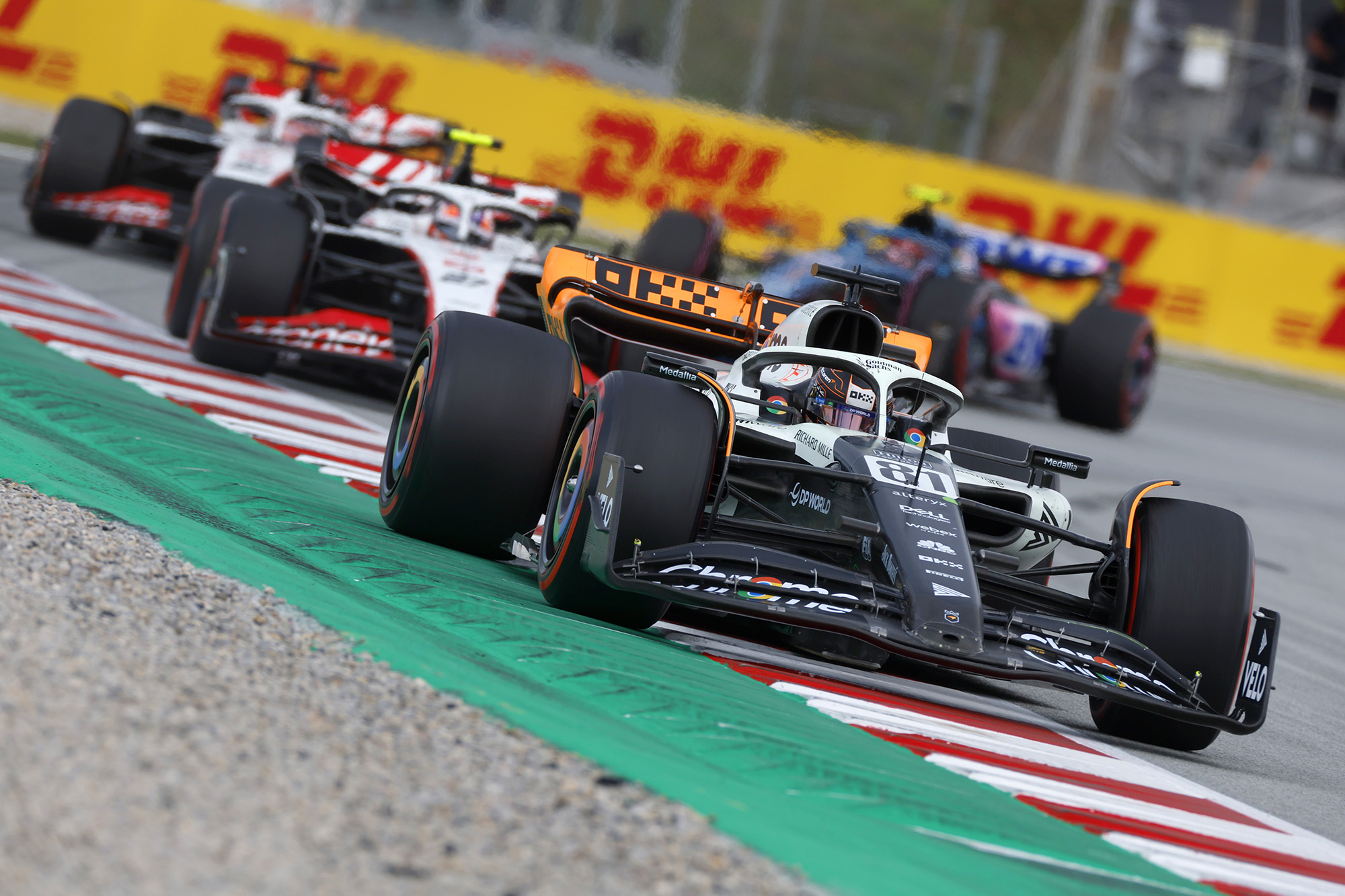 McLaren has, on average, the sixth-fastest car of 2023 based on average deficit to the front judged by single-lap pace. But in Spain, it was probably the eighth-best car in the field, conclusively quicker only than the tyre-chewing Haas and the downforce-light Williams. This follows a Monaco Grand Prix in which it finished ninth and 10th and a Miami race where it was at the back.
That might raise the question of how the McLaren could be third-quickest in qualifying. But as Norris alluded to, the circumstances did flatter the car. Team principal Andrea Stella explains.
"The fact we had a positive result [in qualifying] confirmed what we knew already," said Stella.
"There is a pocket of conditions in which the car operates very well and these conditions include cold track, cold ambient, high-speed corners and a lot of grip from the tyres.
"When you have the grip on the tyres, you mask balance problems and this meant Lando and Oscar could drive the car competitively.
"In a way, this is almost the counterpart of what we had in Miami where it was hot, the tyres and the Tarmac weren't very grippy, we had balance issues, not many high-speed corners at all. So I think we got confirmation of what we know rather than new insights.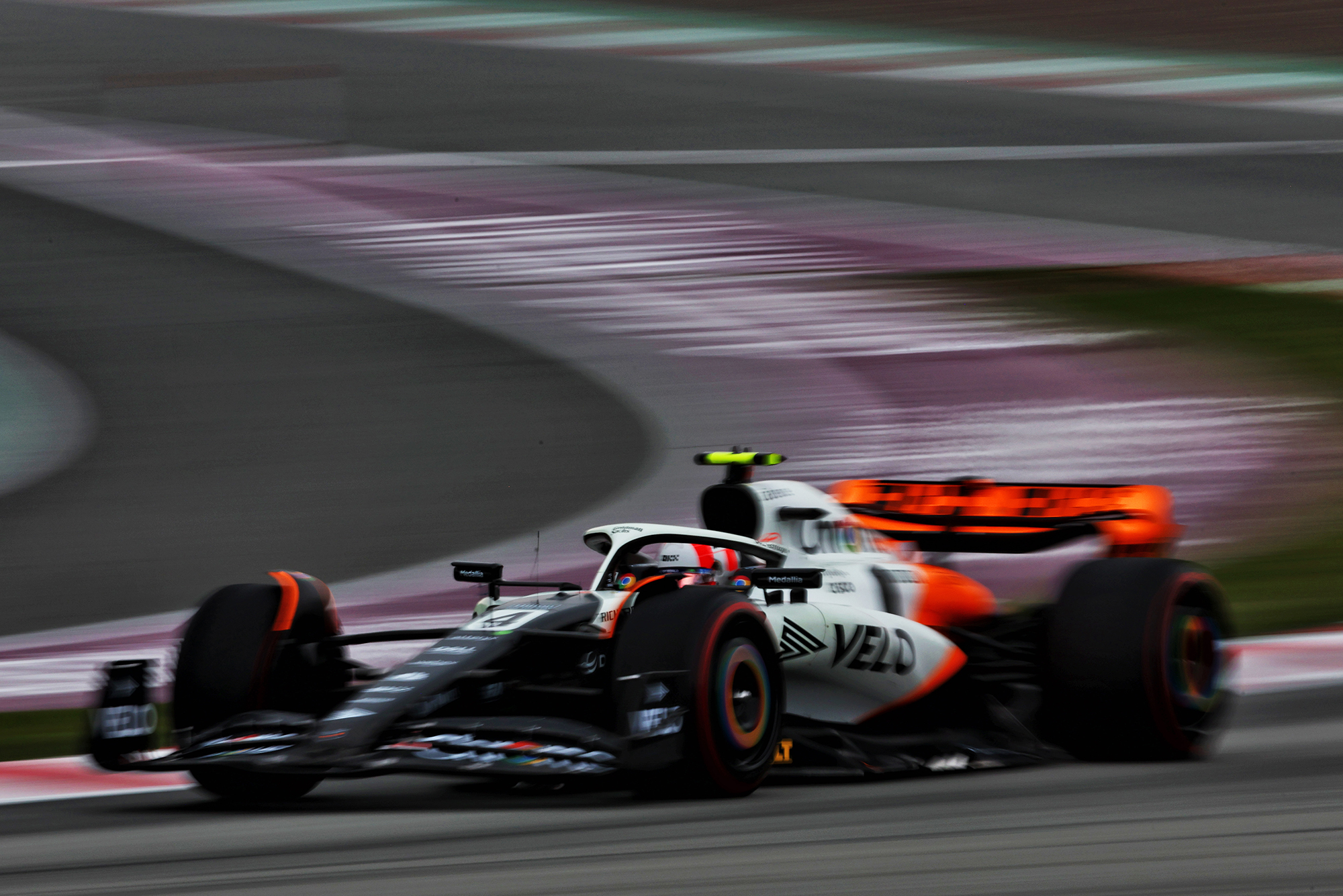 "One thing in the race that you don't have, which you have in qualifying, is this super extra grip from a new soft tyre, which masks the mid-corner issues that we have at the moment. The mid-corner on a new soft in Barcelona becomes very narrow, but when the tyres are used then the corner becomes much, much longer than on the new tyre and with low fuel. So it really changes the characteristics."
Stella conceded McLaren's Barcelona weekend did show the weaknesses of the car in terms of the way it worked the tyres over and above the need to improve the aerodynamic load and characteristics. The very strength that allowed it to perform so well on Saturday in a qualifying session where tyre warm-up was problematic for so many is what led to the car struggling on Sunday.
"The only thing that it really adds is [demonstrating] the opposite behaviour of what happens in qualifying compared to what happens in the race," said Stella when asked about the lessons of the Spanish GP.
"We don't only have to look at the aerodynamic behaviour of the car, and we know we need to take a step forward, we clearly need to get our tyres to work in a better range during the race.
"This was quite clear already but this weekend we took the two extremes of being competitive in qualifying with no issues in warm-up and today a lack of pace when other people, like Mercedes, had very good degradation. That's the main takeaway."
Stella promised "visible" changes from the upgrades he said McLaren hopes to bring to Austria. They need to have a visible impact on race pace as well if McLaren is to make the progress it needs to and salvage something from 2023.