Colton Herta says he was "never really stressed" about whether he'd secure a Formula 1 seat, because his Andretti Autosport IndyCar seat is "just as good".
Herta was linked to a Formula 1 move in the middle part of the year after it emerged Michael Andretti was looking to purchase Sauber's Alfa Romeo F1 entry for 2022.
While he didn't have the requisite superlicence points at the time, that didn't stop intense speculation, as F1 continues to grow in the United States and is desperate to have a native driver from a commercial standpoint.
"I was never really stressed about it," Herta said, speaking exclusively to The Race.
"Because I had a great situation in IndyCar so if it would have happened, it would have been great.
"But, I was never kind of unhappy if it wasn't going to happen because I do really enjoy and love racing in IndyCar.
"So I had two very positive situations, I had a shot to go to Formula 1, but then also if it didn't work out, I was going to be in IndyCar, which is just as good I feel."
Herta has emerged as one of IndyCar's stars, entering his fourth season in 2022 off the back of a year where he won three races – as many as anybody – even if reliability issues plagued his campaign.
All of his wins in 2021 came through extraordinary pace, two coming from pole and a third from 14th on the grid in the season finale at Long Beach.
His form meant Michael Andretti's plans to move Herta – something Andretti has confirmed was the case since – seemed entirely logical even if IndyCar isn't part of a conventional pathway to Formula 1.
While there was still a chance of his bid becoming reality in October, Andretti said he believed it would be difficult for a native driver to go to F1 in a team that wasn't American.
Asked his view, Herta told The Race: "I'm not sure, because there's a growing interest in America in Formula 1.
"We've seen there are some Americans over there that are doing well. And a lot more American companies and American money invested in Formula 1.
"Sponsors with Williams and obviously Haas but even Mercedes, CrowdStrike is an American company. It's a major sponsor there.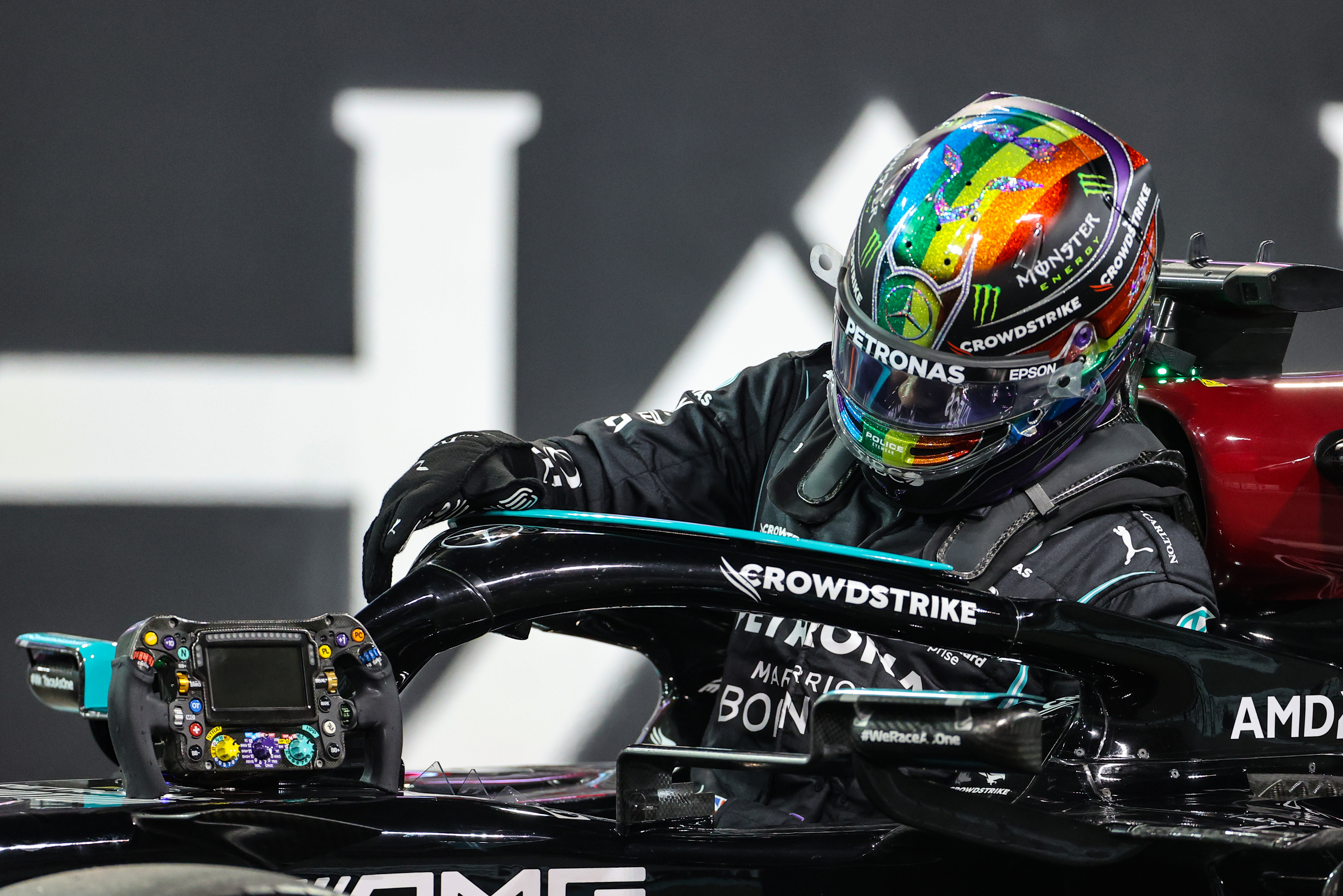 "So there's a lot of American money in the sport.
"So I think that can kind of help push forward an American driver and obviously, the market keeps growing in America for an American F1 driver.
"With more fans getting into it, probably mostly because of Drive to Survive, but yeah, it's obviously a growing market for Formula 1 in the United States.
"So it'll happen eventually. There's a lot of good American drivers right now that could do it if they're given the shot."
Herta will now remain with Andretti for the foreseeable future in IndyCar and is joined by two ex-F1 drivers in Romain Grosjean and Alexander Rossi at the team next year.