Ferrari will not introduce its "main" Formula 1 car upgrade until after the next race in Miami.
Although it made some minor changes to the car during testing, including to the floor, Ferrari did not introduce new parts once the season began beyond a lower-downforce rear wing for the demands of the Jeddah Corniche circuit in Saudi Arabia.
It brought its first update of the season to the third round in Australia, trialling a modified diffuser on Charles Leclerc's car during Friday practice, but didn't race it as this was an experiment designed to gather data for Ferrari's development plan.
Ferrari chose not to reveal its update at Imola because of the schedule for the weekend, with just one free practice session ahead of Friday's qualifying session because it was the first sprint event of the season.
A new floor will not come at the next race in Miami either, because Ferrari is instead planning a new, circuit-specific downforce configuration there.
There could be further tweaks to help improve the porpoising that is costing Ferrari some performance too.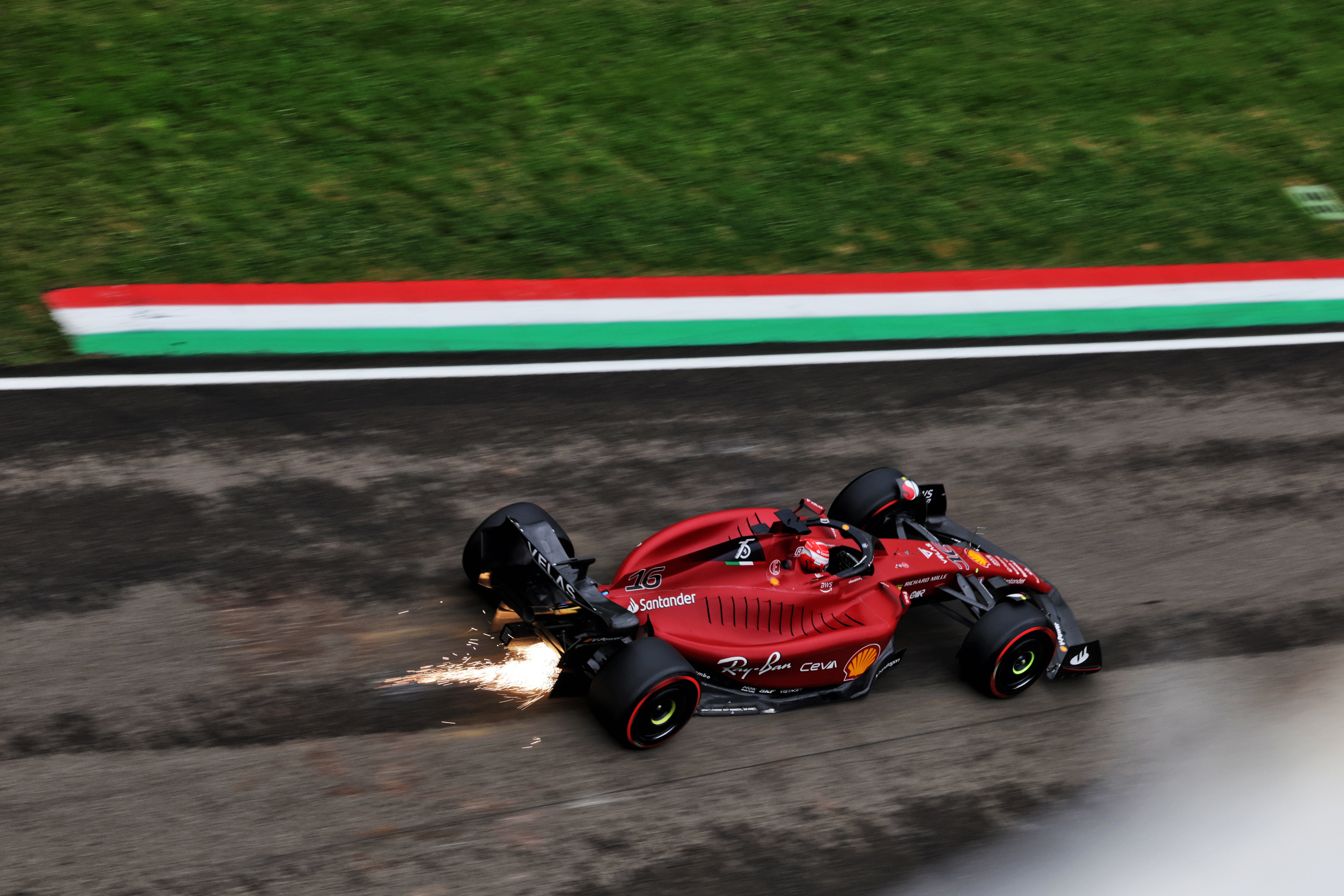 "We will not have the main one in Miami but still we have a few new parts on the car," Ferrari team boss Mattia Binotto said when asked by The Race when its first significant developments will be used.
"Miami is a high-speed circuit compared to the ones we had so far. So certainly in terms of downforce, we'll run something different.
"We're still working on the porpoising that as you can see is quite visible, certainly more than Red Bull. And in there, there is also performance to try to get.
"This is the [focus] for Miami. The main upgrades will come soon after."
Ferrari's approach has paid off in that it has won two of the opening four races but it is in contrast to title rival Red Bull, which introduced a significant upgrade during pre-season testing and has brought other small updates since then, including revised lightweight versions of existing components.
There are conflicting reports about Red Bull's overweight RB18 and exactly how much it might have saved.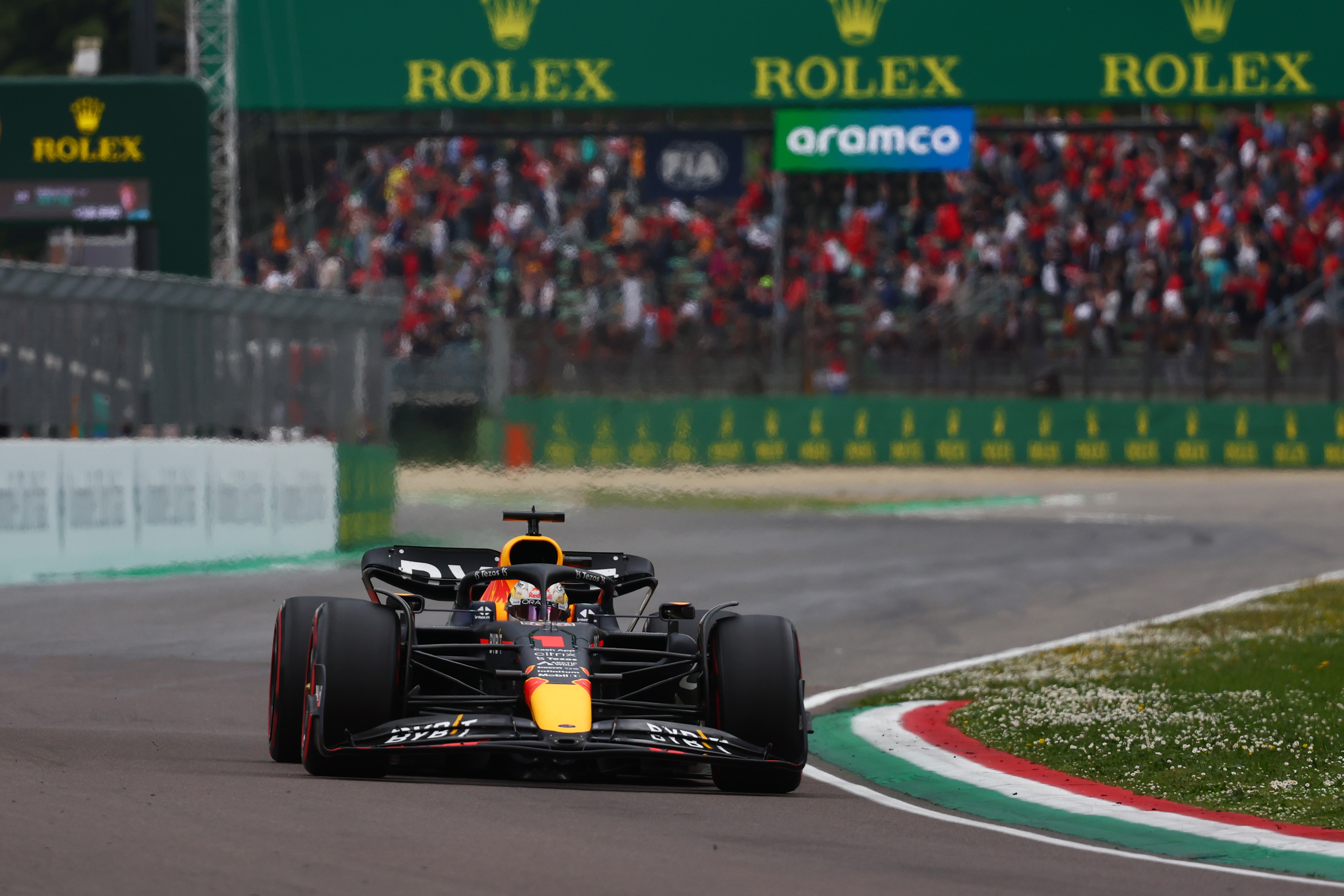 In testing the Red Bull was said to be as much as 20kg over the weight limit. It is likely to be considerably less than that now, potentially under 10kg, with around 4kg dropped between Australia and Imola alone.
Red Bull did not discuss the weight-saving upgrades a great deal in Italy – team boss Christian Horner just acknowledged "we took a bit of a risk" by bringing some new parts into a sprint weekend.
Horner expects Ferrari to be a direct competitor to Red Bull all season.
"It's so early in the championship and there's going to be swings and roundabouts," said Horner.
"Obviously the DNFs have been costly, particularly for Max, but it's a long, long season and we'll take a lot of confidence out of this weekend.
"For the championship, it was important for us to take some points off Ferrari, which we've done in both championship tables.
"Ferrari have got a great car, they've got great drivers, they've been unlucky at this race.
"But for sure they're going to be super competitive in two weeks' time and I think it's going to be like that for the whole season."
'ALWAYS' AT MAXIMUM ENGINE PERFORMANCE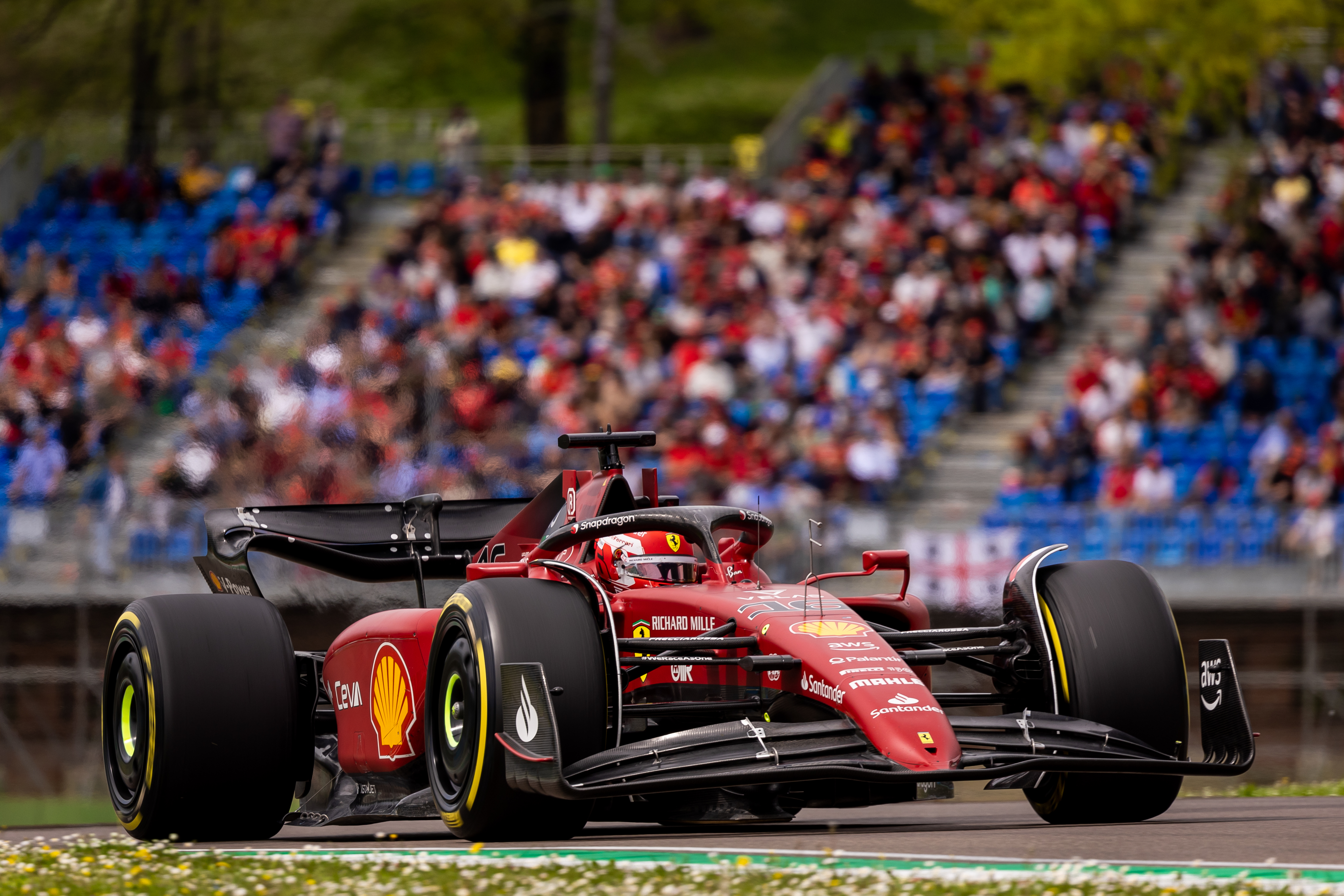 Ferrari's early form has been down to a big step on the engine side as well as having a good car.
It has an up-and-down record since the V6 turbo-hybrid era began in 2014 having started well behind Mercedes before catching and surpassing it by 2019.
But this was via much-scrutinised methods and the FIA had concerns about the legality of that year's Ferrari power unit.
In response, the FIA issued various technical directives to clamp down on illegitimate engine techniques and Ferrari's performance sharply declined as a consequence.
Ferrari has worked to eliminate that deficit over the past two years and its 2022 power unit is considered by many in F1 to be the new benchmark.
There were signs of where the new Ferrari engine is strongest as early as the first race, when Leclerc had a fierce fight with the Honda-powered Red Bull of Max Verstappen in Bahrain.
Ferrari's progress with its engine has been vital as the designs are being homologated this year until the end of 2025.
The internal combustion engine has already been frozen in specification while the energy recovery systems will be homologated later in the year.
Ferrari's internal combustion engine has undergone major revisions this year even though it shunned the split turbo-compressor architecture that is now used by all three other manufacturers.
It has started the season with essentially the same hybrid system it introduced in the second half of the 2021 season.
But an update is expected this year prior to the homologation date, with some speculation it could be introduced as part of a switch to a fresh power unit in Miami or Spain.
There have also been reports that Ferrari has unleashed more power from its engine already, having run in slightly more conservative engine modes while validating its reliability.
Another suggestion is that Ferrari will increase the power output, even more, when it switches to the second engine, which Sainz has already done and Leclerc will do soon.
Binotto has denied that Ferrari's power output has changed although engine manufacturers usually find gains the more they run and optimise their designs, so perhaps there is a middle ground between the speculation and the official line.
"We completely redesigned our power unit from last year, especially on the combustion side, we got a new fuel," said Binotto when asked by The Race about speculation Ferrari had run the engine more aggressively since confirming its reliability.
"On the hybrid, we introduced some developments last year that we have kept in terms of concept for the current season.
"Through the winter, we try to focus ourselves on the best performance and the right reliability.
"We always went for the maximum performance and to try to get reliability from it."