The Haas VF-20 that participated in pre-season Formula 1 testing was identical to the one that Kevin Magnussen and Pietro Fittipaldi drove to 18th and 19th in the Abu Dhabi season finale.
The team's season was the definition of treading water, a make-do-and-mend campaign but one that had hidden within it significantly more promise.
Haas's 2019 was fundamentally limited by an aerodynamic problem that led to a lack of rear-end stability in low and medium speed corners.
"It wasn't really a finished project. We were kind of 60 or 70% of the way through it" :: Ben Agathangelou
It carried this throughout that season, so the priority was to ensure it had understood and eliminated it with the VF-20. This required significant behind-the-scenes work on aero simulation technology and understanding.
The signs were during pre-season testing that it was a much better and more consistent car to drive, indicating that the aerodynamic work the team had done on top of the plethora of 2020-specification Ferrari non-listed parts it used was in the right ballpark.
It wasn't anything extraordinary pace-wise and the limitations of the Ferrari engine package are well-known, but in the circumstances it was a good car.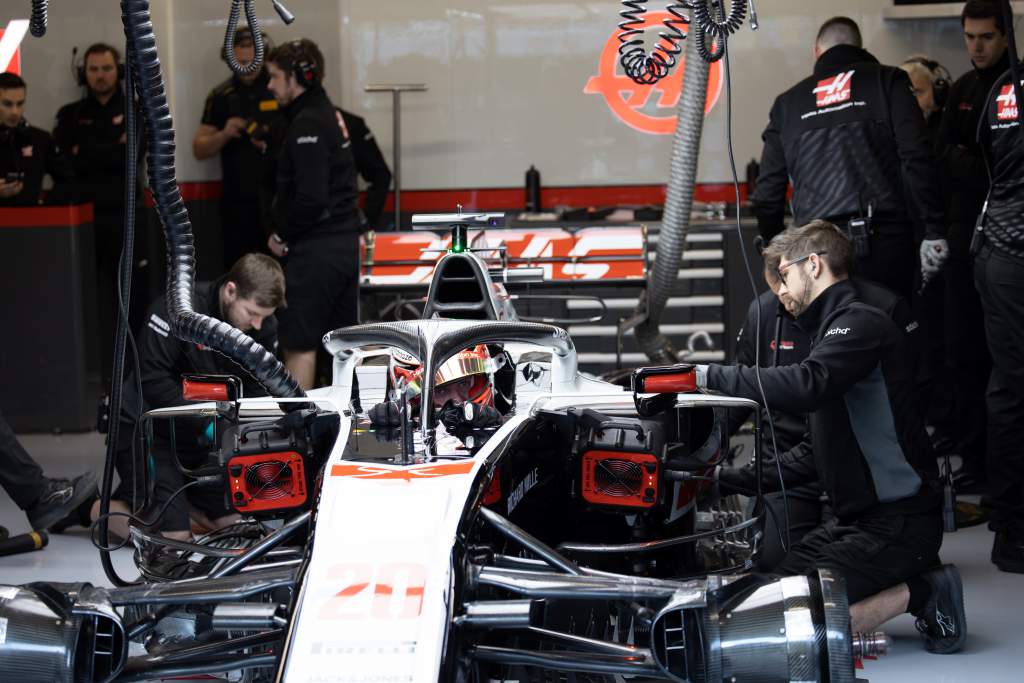 "Things like the nose and ability to invest in more 'push' designs were out of our reach," says chief aerodynamicist Ben Agathangelou. "But with respect to the maturity that we had to have in terms of understanding last year's rear instabilities, that was a key focus. And we made some good progress on that.
"Unfortunately, we had more of that progress available to us as part of the development before COVID that had to be stopped, so it never made it to the car.
"And then with the regulations that have then since been changed, it means that we've just thrown that up in the air as well and lost it.
"So it wasn't really a finished project. We were kind of 60 or 70% of the way through it when we had to commit to producing that car for the first test of 2020 thinking that we would be having a development programme that would get it to the standard that we demanded.
"But we weren't able to complete that process because of what then happened with COVID and the team as a consequence."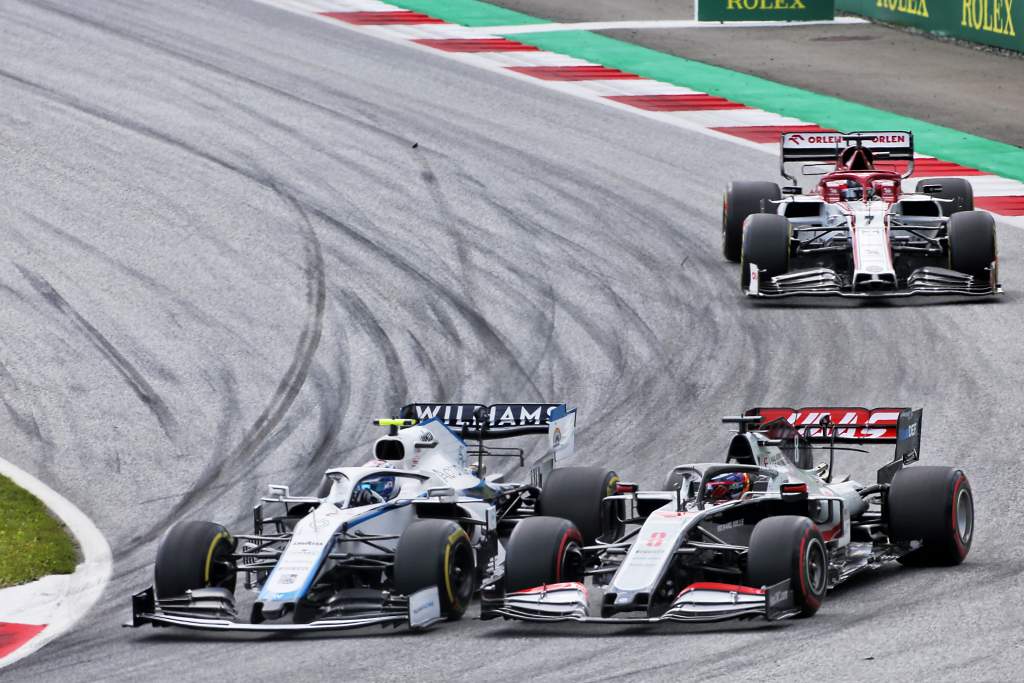 Testing hinted at it, but Haas's performances in Austria confirmed that it was part of the three-team 'Class C' at the back of the field with Alfa Romeo and Williams.
In the first five races of the season, Haas had the lead car in qualifying from this group three times, which is testament to the quality of the chassis despite being held back by the Ferrari engine.
Problems with brake overheating, the consequence of going straight from pre-season testing in the cool to a red-hot Austria in July rather than some fundamental issue, stymied that first race but beyond that the drivers' main complaint was about the pace.
Romain Grosjean's superb qualifying lap for the 70th Anniversary race at Silverstone – where he started 13th – proved it was a car that gave him confidence.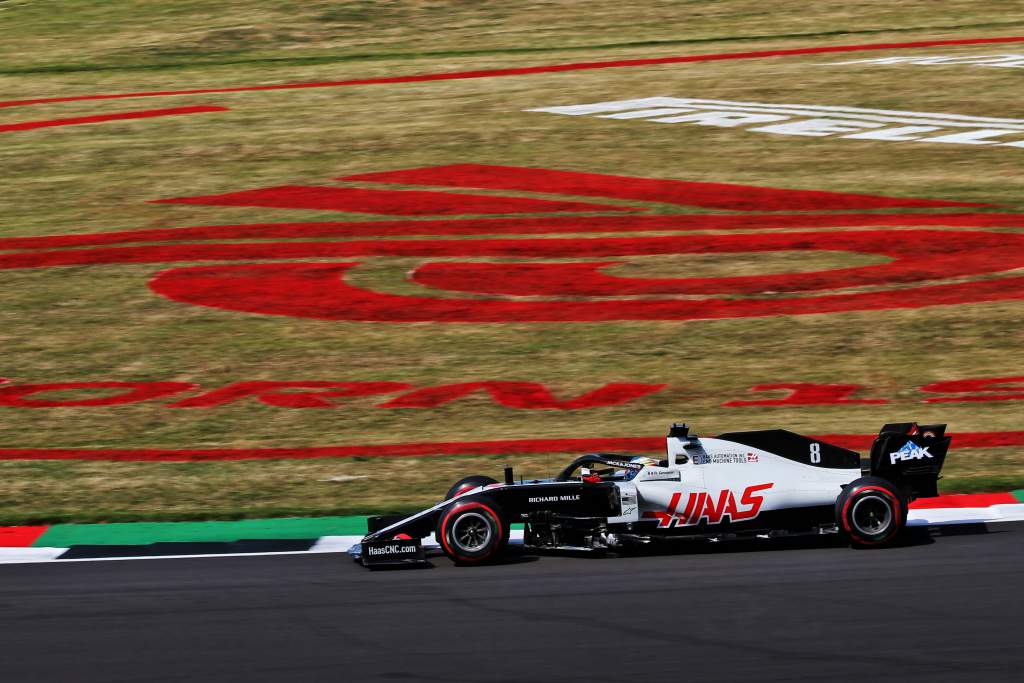 This indicated that the problems of last season, problems with correlation that meant the car worked well in the windtunnel but worked in a different way on the track, were overcome.
A significant amount of time and resource had been required to investigate and understand the problem, then to sort through the myriad potential causes that were causing what was, in simple terms, an issue with aerodynamic stalling at the rear end – particularly in the area around the rear tyres.
"There was generally a clear step in stability and predictability of the rear end in particular, and the drivers were both very complimentary on the ability to carry speed into corners," says Agathangelou.
"And, relatively speaking, in pre-season our relative competitiveness was evident. We were hoping to build on that having validated the closure of that correlation and modelling limitation that we had during '19.
The 2020 season was effectively a wasted one for Haas, but one that proved that it has got on top of its 2019 problems
"Once that had been validated, it was with confidence that we proceeded to an update that would have moved us in a more measured manner in terms of overall performance.
"And, clearly, if one doesn't do that, through an F1 season, it's pretty evident that everyone else can quickly catch and pass if they're doing their job properly."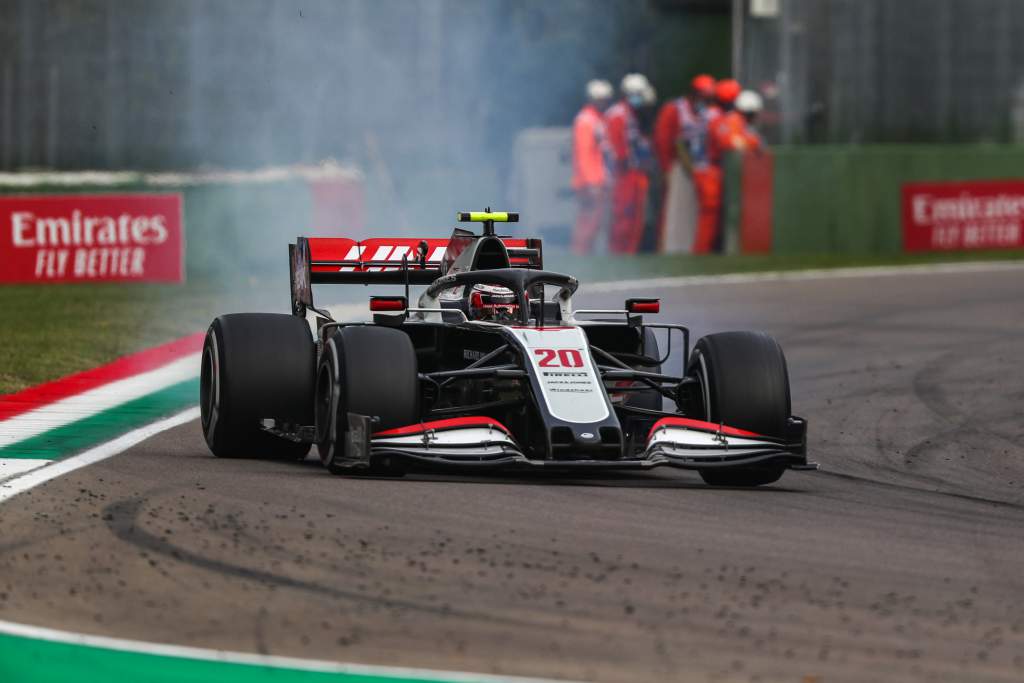 So it proved. Haas had originally planned to bring a first upgrade package to either the scheduled Dutch or Spanish Grands Prix in May. But these never appeared so it was just a case of extracting what was possible from the car.
Over the course of the season, the Haas came out as, on average, the slowest car – 0.167% behind Williams and 0.261% off class-leading Alfa Romeo.
Even so, the car stood up well as the season progressed, particularly on circuits without too many slow corners where it did struggle more. Its strongest circuit in terms of the deficit to the front was the Nurburgring, which is a good test of a car's aerodynamic strength. But even so, the performance trend was a negative one overall.
"It is a good car, the basic fundamentals are good," says Agathangelou. "It's the worst position that someone like me can be in to not be able to defend it with an argument based on continued development, but we did have a good base to work from and unfortunately circumstances contrived against us.
"So I think the reason that you see it probably more pronounced now [at the end of the season] is because the nature of the circuit [Abu Dhabi] is also not favouring the car.
"And also, the car's getting quite tired. We haven't got a plethora of spares. And there's a lot of fix and repair by necessity, that we were having to hold on for a long time this year.
"Inevitably, we lose an element of performance just in that wear and tear."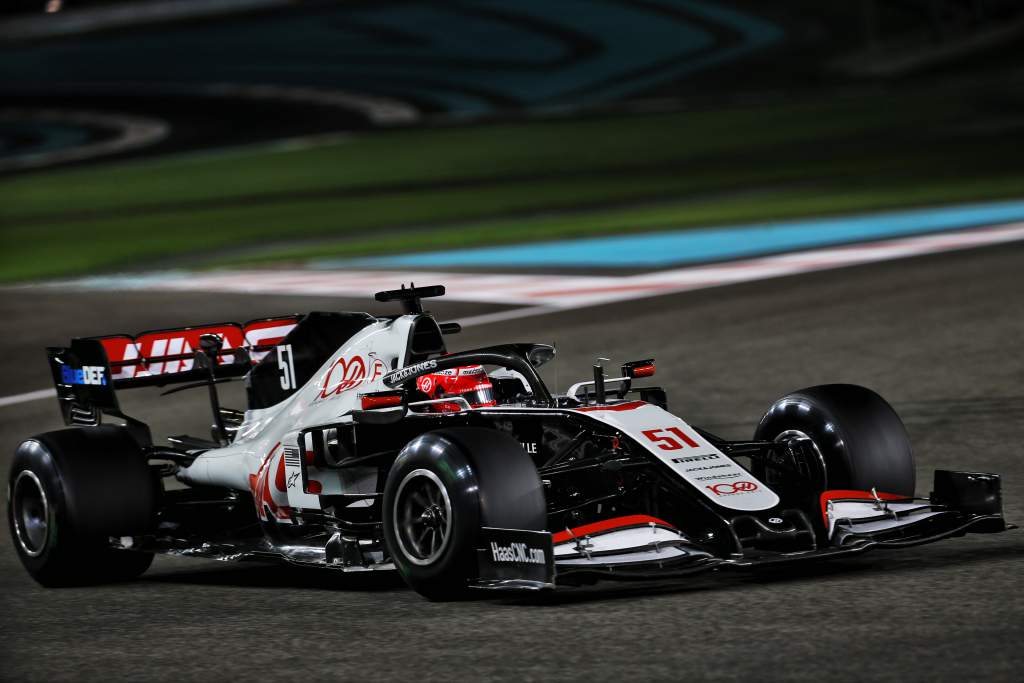 The upshot of this troubling season was just three points for Haas. One of those came from Magnussen's excellent Hungary drive to ninth-on-the-road, and 10th after a penalty for illegal communications on the warm-up lap, having stopped for slicks as the race began.
The other was on that Nurburgring weekend, where Grosjean took ninth but had been frustrated in qualifying for losing a laptime good enough to make Q2 comfortably after the most marginal of track limits violations.
But when it comes to 2020, the word Haas will always conjure terrifying images of Grosjean's horrific crash in the Bahrain Grand Prix.
That he emerged from it with relatively minor injuries is testament to the strength of the monocoque and today's F1 safety regulations.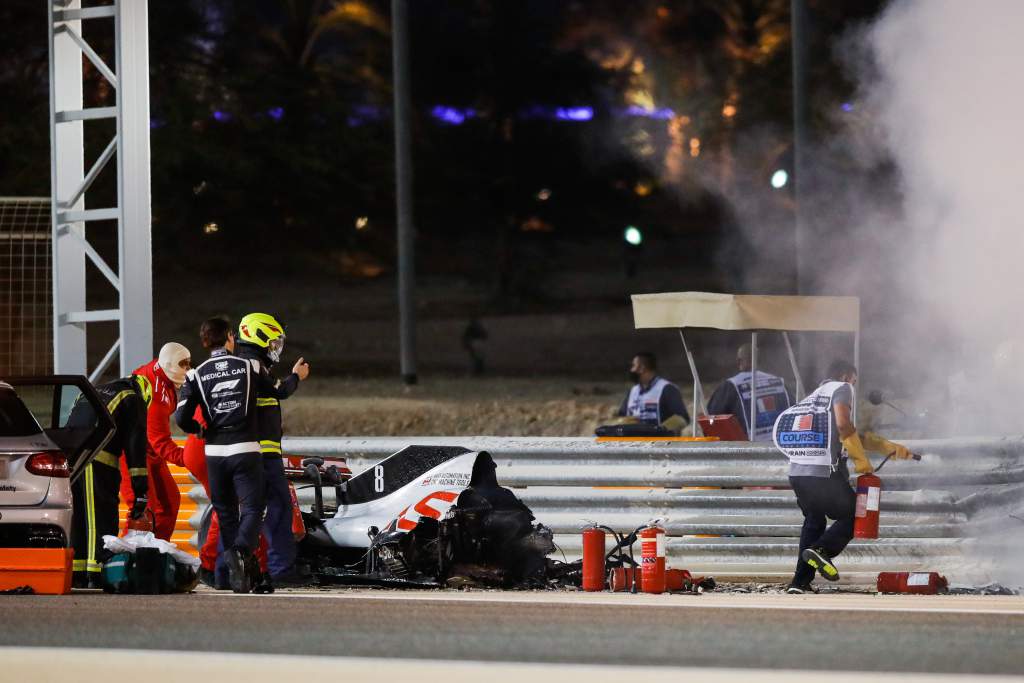 The bottom line is that the 2020 season was effectively a wasted one for Haas, but one that proved that it has got on top of its 2019 problems.
Given that the previous season was so strong, that should add up to a team capable of punching above its weight in the future. And the development taps were switched back on later in the year, meaning that plenty of work has gone into the 2021 car.
Factoring in the enormous limitations – and it has to be said that no amount of aero development would have overcome the Ferrari propulsion problem – it has to go down as an encouraging season from a design perspective that simply could not play out as it should have done for external factors.
"That's the glass half-full way to view the situation, I think it's broadly correct," says Agathangelou.
"Obviously, the concern is that this year has been difficult for us throughout and so we hope we've been able to do enough work in quite a limited environment to actually focus with our efforts on '21.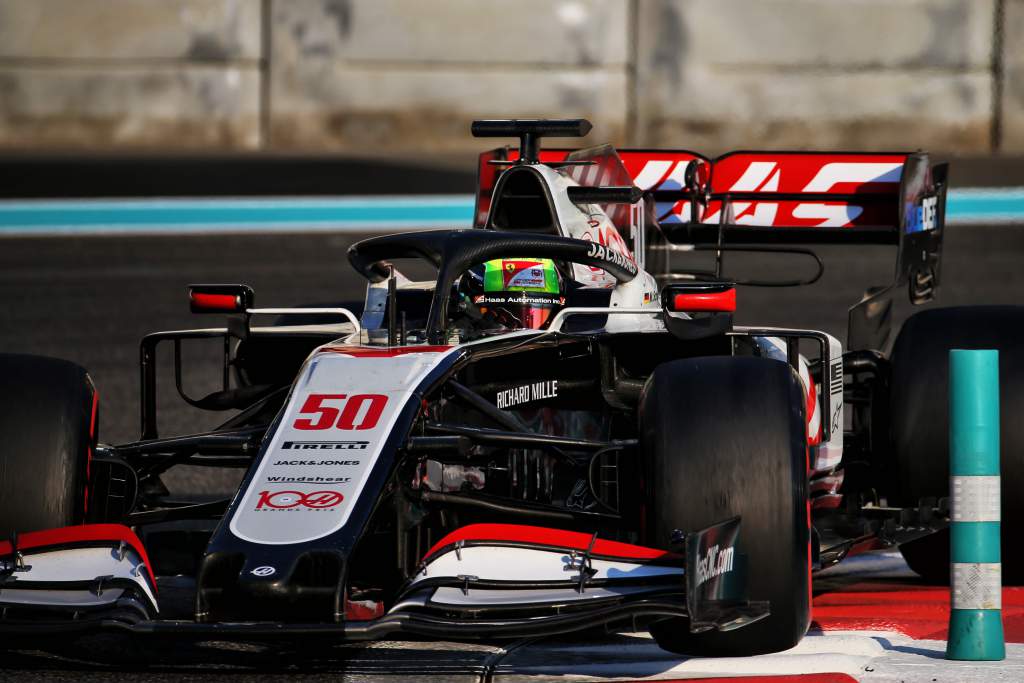 "And clearly, we've got this big cloud on the horizon – in a pleasant way but it's a cloud nonetheless – in terms of resources, which is the '22 season.
"We can't underestimate the loading that that brings to bear on the team. So the balance, which we're all going to try and find, is how much we invest in '21, and how much we must invest into '22.
"That's going to make '21 a bit different to a normal season."
This is the second part of our team-by-team 2020 season review. You can read the first part, chronicling the campaign of Williams and its FW43, here.