Daniel Ricciardo described former Red Bull team-mate Max Verstappen as having "polished up that aggression" since his early days in Formula 1.
Ricciardo was asked for his opinion on the incident between Max Verstappen and Lewis Hamilton during the Brazilian Grand Prix that involved both running wide off track at Turn 4, and despite being non-committal on that – describing it as "tough" and "tight" – he was positive about his old team-mate's controlled aggression.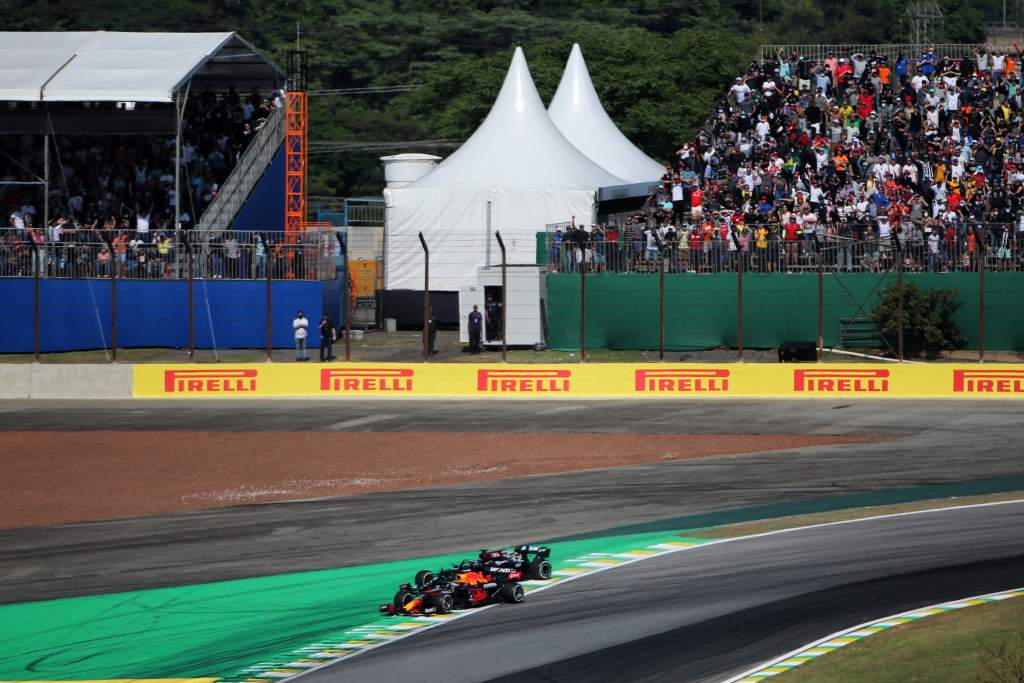 The McLaren driver also said that this is something he respects about Verstappen;
"We know the calibre of driver, how he races," said Ricciardo. "He always came in with an aggressive approach but he's certainly matured over time and finds himself in less incidents, or accidents, as I feel he was in the first year or so in F1.
"He's definitely polished up that aggression but definitely still has it. I don't know whether the move was or wrong, fighting for a win and I guess the championship at this stage, you're obviously going to fight for as long as you can and do everything you can to hold onto that lead
"Obviously, that one took them both off, so maybe that was over the limit but I don't know.
"Since the first year, he's matured but over the last few years the approach hasn't changed.
"And I think in a way that's what I've always respected, you know you are going to get raced hard with Max.
"But was that too hard, who knows? I'm going to stay out of it.
"They both went off track, so yeah, you could say it was too hard because no-one made the corner. So you could say that, but I think the approach is unchanged. I'm not in that position, fighting for a world title I think you are going to fight to the end."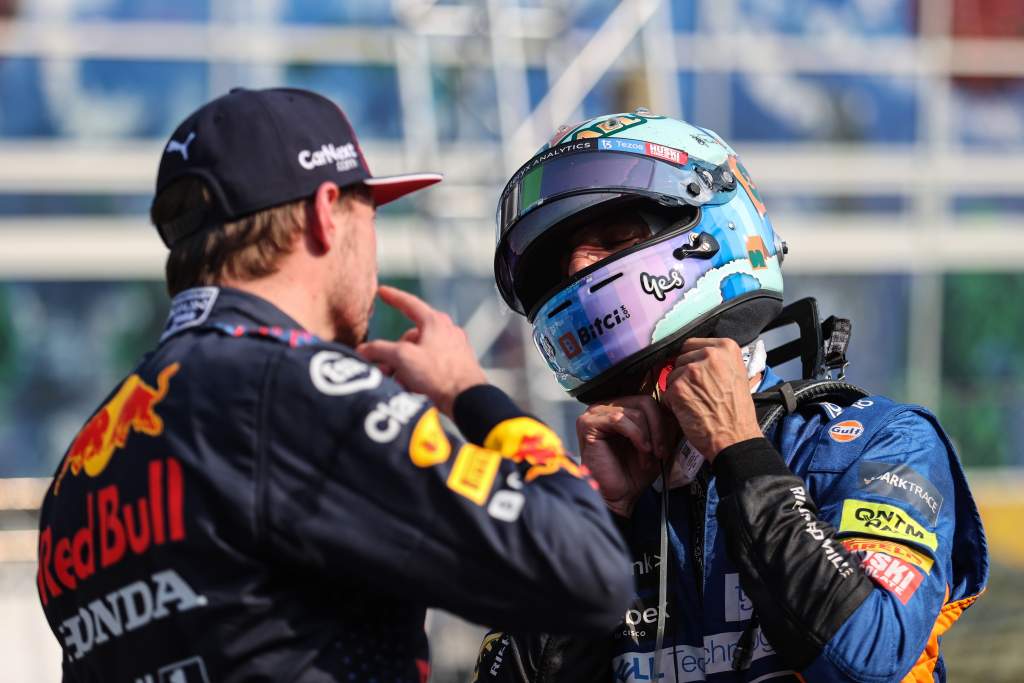 Ricciardo has spoken previously about Verstappen's maturity in fighting for the championship.
During the United States Grand Prix, he spoke about Verstappen's evolution since the run of races in the first part of 2018 where a series of errors potentially cost him victories in China and Monaco. This culminated in the collision between Ricciardo and Verstappen in Azerbaijan.
Verstappen eventually admitted this period did lead to him modifying his approach, and that has been showcased this year with an outstanding season and the championship lead.
"There was that stage in, let's say, Max's young career where he had the speed but there were still a few mistakes or over-anxiousness or eagerness," said Ricciardo in Austin. "But quickly, that cleared up.
"2018 was really that year where he kind of learned from that – the second half of the season was really strong. You could see that click in maturity on track.
"The last seasons have been pretty immense. Although Lewis has the experience of already winning world titles, I don't really see that as an advantage now.
"They're both capable, Lewis has proven it but I think Max is capable. He's got a pretty stable head on his shoulders, proving that with some of the drives he's done this year."